Our new sponsor today saved me toward the end of my pregnancy when comfortable sleep was hard to come by. I thought two pillows wedged between my legs was great until I used the Bump Nest, and the rest was history–so soft and comfortable, we all still use it three months after baby.
Although designed specifically to relieve pressure for side sleeping, I can add from experience that the Bump Nest makes a good sleepover pillow, toddler napping pillow, movie-watching pillow as well as throw-on-the-floor-and-hang-out-pillow. Plus, it's pretty enough to leave out on your bed.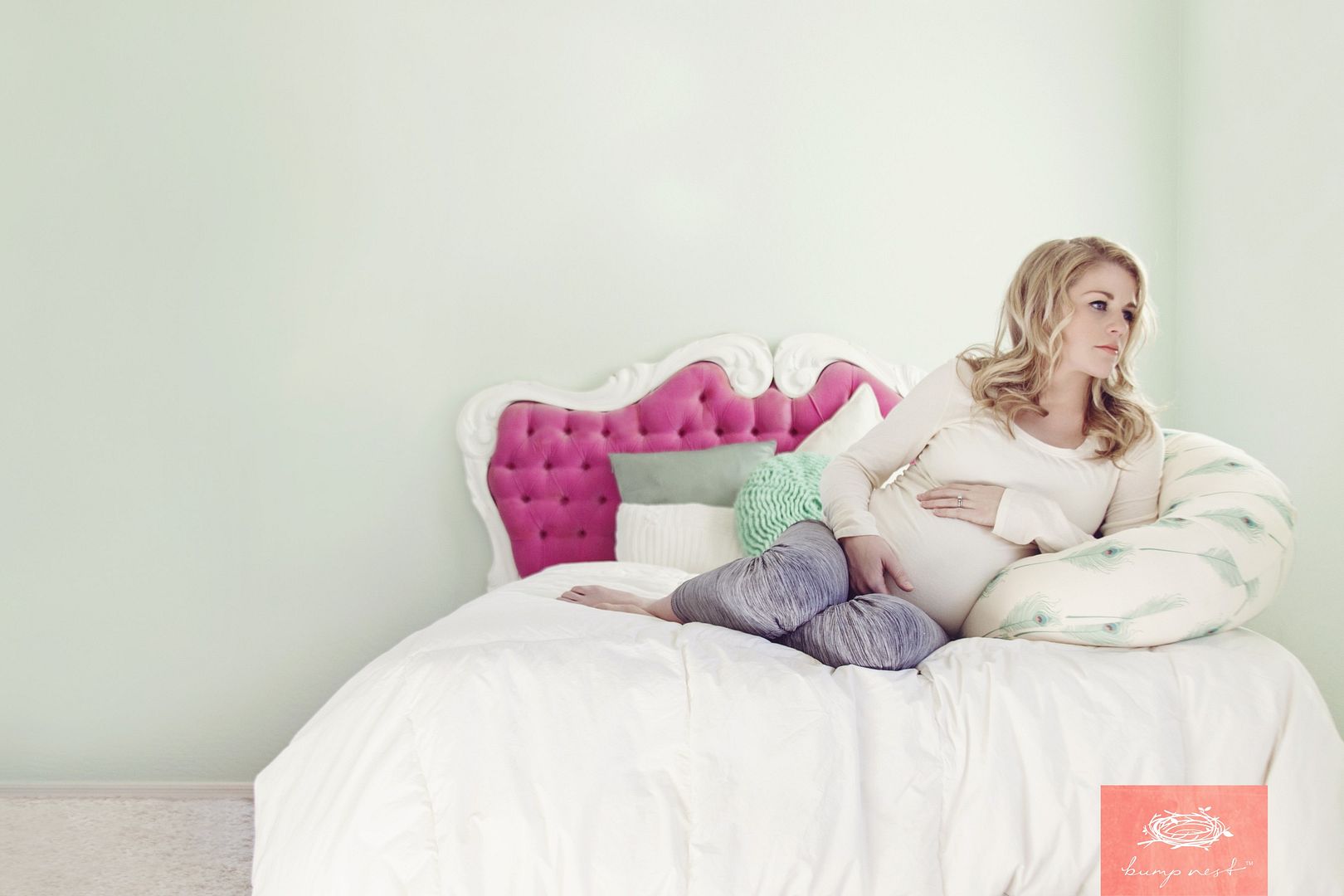 We used ours in bed watching Curious George earlier this week while the girls weren't feeling so hot.
The Bump Nest has a whole new line of pretty spring slip covers (ubersoft) too.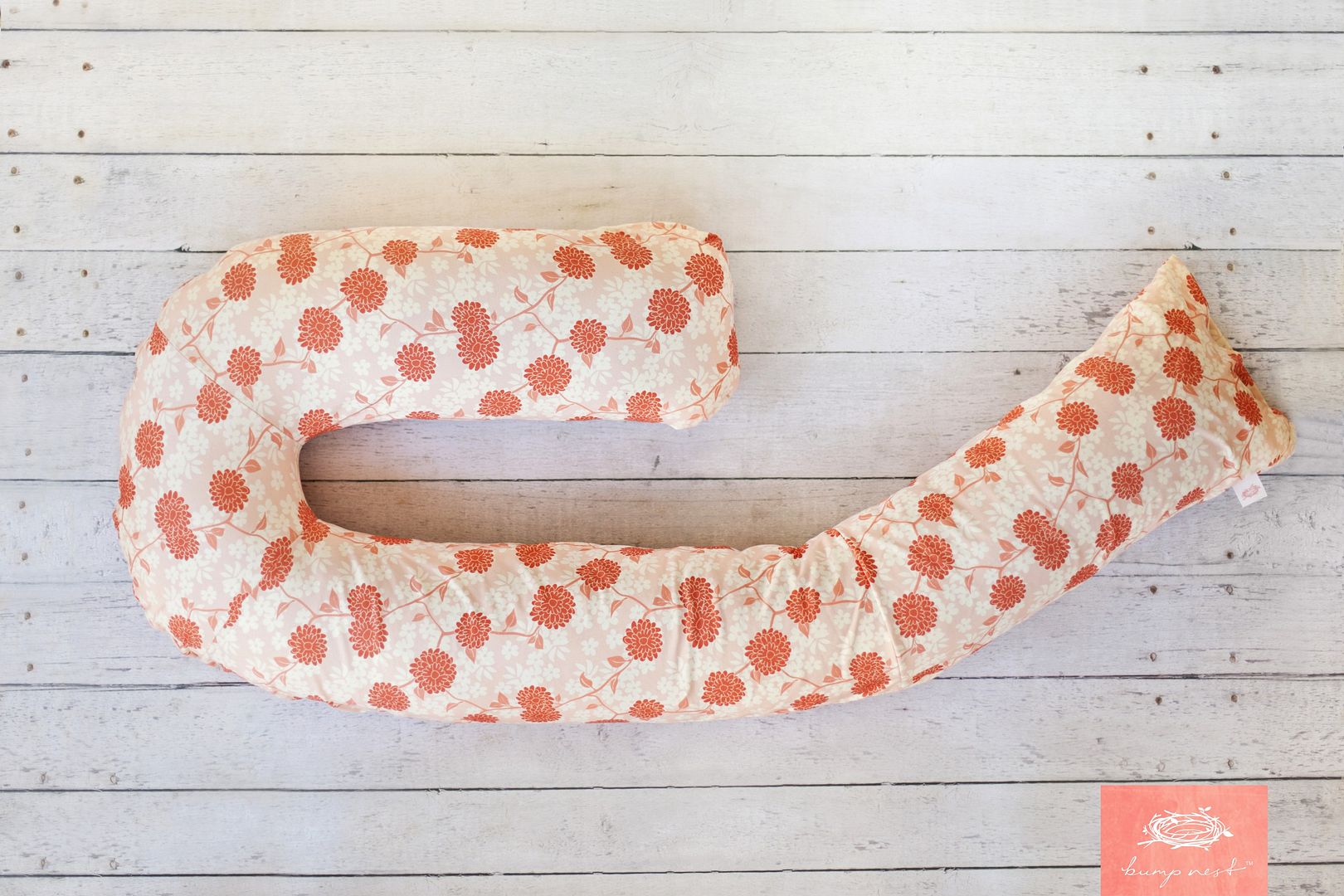 A couple Behind the Business Questions with Jessica, the mama behind the design:
Q: How did you come up with the inspiration and design behind the Bump Nest?
A: Bump Nest was born by accident, really. We were working on a product to provide sleeping solutions for people who suffer from chronic acid reflux when we started noticing pregnant women were the most desperate for sleep relief. Sleep is so precious during those 9 months, and from our experiences and the experiences of women around us, we knew that there had to be a better solution than hoarding pillows just to try and get comfortable! We were certain we could do more to get moms a good night's sleep. Applying what we'd learned about side sleeping from studying reflux to pregnancy, we came up with a great design that made it comfortable for women to sleep on their sides and feel supported all night long. From there we found materials that were luxurious and still durable and easy to take care of, and designed our own patterned fabric for modern body pillow cases – all things we knew would be important to a pregnant woman. After getting the product into the hands of women around us and hearing their sighs of relief, we knew it had to be available to expectant moms everywhere.

Q: I see there are little newborn hats in corresponding fabrics that you send out to babies in need with Bump Nest sales. Tell me more!

A: When we realized there would be extra useable fabric scraps after cutting out our body pillows, we wanted to put that excess to good use. With every body pillow we make, the scrap fabric is made into soft baby beanies to be given to one of our trusted charitable partners. We have partnered with two organizations who will see to it that our baby beanies get into the hands of a newborn-in-need both domestically and internationally:

Directed by a volunteer Mom with a heart of gold, Stitches From the Heart provides comfort, love and support to infants and their families to hospitals in all fifty states – 100% through volunteer efforts.

Hope Venture makes it easy to reach out to areas where poverty has a huge impact on lives such as Nairobi, Kenya, and Mumbai, India.

We love stitching up our scraps to be used where they are needed most and knowing they will not go to waste.
*****
Welcome Bump Nest!