The problem with clutter in our home is that Brett and I are both hoarders. Not last-year's-dinner-still-on-the-table-and-twenty-cats-hiding-under-living-room-garbage kind of hoarders, but definitely the can't-throw-away-anything-of-remote-sentimental-value kind of hoarders.
Under our bed? Oh God. It's a graveyard to our past. Brett still has a cassette tape holder full of his Holy Trinity–Boston, Styx and Journey. And my boxes are full of paper treasures so overgrown, they happen to include, among many other things, a stack of twenty funeral programs from when my grandma died because the act of slipping even one into a garbage bag feels wrong. Our home has slowly become a museum of memories which is not as charming as it sounds.
Recently, in a house blitz (my mom called them blitzes–as in "No, you can't go play today. We're blitzing the house." Which was the last thing you want to hear on a Saturday), I cleaned out a living room trunk to find a stack of Magic School Bus tapes. Yes, tapes. As in VHS.
"Well these are surely going in the garbage," I mumbled as I pulled them out to make room for other meaningless crap that would take their place.
And like a dog who responds to the whistle only canines can hear, Brett suddenly appeared out of nowhere. "What? What are you throwing away? Those tapes? No! Those were the boys."
"Are you serious?" I asked incredulously (I know–big word. It's for dramatic effect). "Brett, do you know how old the boys are? They're teenagers. Mrs. Frizzle is, like, dead. These are VHS. VHS, Brett. We don't even have a VHS player."
He looked pained for a moment and then finally agreed. "Fine. Throw them out. But then you have to throw out something too."
And this is how it goes. The hose coming into our home flows much more freely than the hose going out of our home, and the result is not only a cluttered home but worse…a cluttered mind.
The way that I've always dealt with this in the past is a big house blitz accompanied by a call to my sister where we justify to each other why we are the way we are. Brett calls this Therapy Hour. Our calls usually end with this pumped up team spirit where we're all "Yeah, we're Crydermans! We're creative! We're laid back! We make great friends! Messes make us cool! We're so awesome, we shouldn't have to change one thing about ourselves!" This is, as you are probably thinking, a load of worthless crap.
Maybe a little bit of it is true. No, I will never be one of those women who clean fan blades every Tuesday. Yes, I am laid back, and minimalist does not very well describe my style. But I do need changes. I need to simplify in many areas, and it wouldn't kill us to maybe clean out the Boston tapes and pare down to saving just one program from my grandma's funeral. My girls have too many toys they don't use, and half of my closet is filled with "just-in-case" clothes. Like just in case I get invited to a Roaring Twenties party or just in case a national Dress Like a Cowgirl holiday is proclaimed.
I just finished reading Gretchen Rubin's new book, Happier at Home.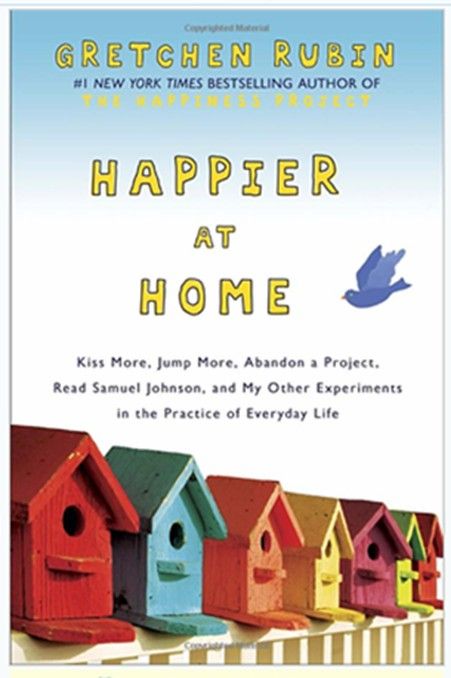 In true Gretchen Rubin style, Happier at Home combines memoir with science and philosophy, leaving you not only inspired but equipped with solid advice–things you can do right now in your own home to create a more peaceful, comforting environment.
It comes at a good time. Brett and I have been talking a lot about our home lately–what we love about it, what we want to change, what little things we can do to make our place cozier, more family-oriented and yet with quiet need-to-be-alone-without-toys places too (I used to think toys in every corner meant "cheerful" and "we love our family" but I'm accepting that it's okay if I also sometimes think "I don't want to live in a freaking daycare."). With another baby on the way, older boys who come and go and new kindergarten routines that demand consistency and organization, we've really begun to examine the space in our home and how we use it.
Sure, we dream of wood floors and bathrooom fixtures that aren't brass and tarnished. But those things aren't what give our home its character. Ultimately, we want our home to be a place where everyone feels safe, where family memories are made, a space that is peaceful and yet stimulates creativity. We already have the resources to do just that.
I'm giving myself until the end of the year to completely purge every room, every closet. I will pare down and focus on simplicity. I'm going deeper than I've ever gone before because I know this is part of why the clutter seems to keep reappearing after blitzes. We have too much stuff. And I'm asking for help because I know orgnanization isn't my strong point. I have friends who are great at it, and I will trade favors for a little assistance. Not to mention, when I clean I need someone behind me, scolding me for my saving tendencies.
Last weekend, we started in Nella's room, weeding through clothes that needed to head to the attic, gathering toys for Goodwill.

This shirt? I know. I love it. Buy one from our sponsor, The Shine Project, and help at-risk youth!
When we're finished simplifying and deep-cleaning, we'll take everything off the walls and paint. Start fresh. It's time.
Reminds me a bit of the old June Challenge. Climb aboard if you'd like to join me. If your home is in need of a project, a purge-and-simplify, efforts that will help make it a happier place, tell me what you'll be doing to yours. I'll update bits and pieces of our simplify-our-home projects (along with where I find inspiration) over the next few months and share some of your ideas as well (our Instagram followers share favorite home space pictures under the hashtag #happycornerofmyhome, a great place for inspiration).
*****
A perfect new sponsor for home inspiration, Quiet Home Paints was started by a mother and daughter design team with the common mission to create a paint line for children's rooms that was not only beautiful and cohesive but safe for both earth and child. The Quiet Nursery Line (with lush colors such as Wisp, Petal and Pond) soon expanded to a full home line of colors to encourage the use of safe, beautiful paints in the entire home. All Quiet Home Paints are organic, odorless and completely solvent-free. Quiet Home Paints offers a full palette of colors from rich and bold to soft and muted. We are leaning toward soft and muted for the new baby room (yet to find out gender–can't wait) and are deliberating between Melt and Bee.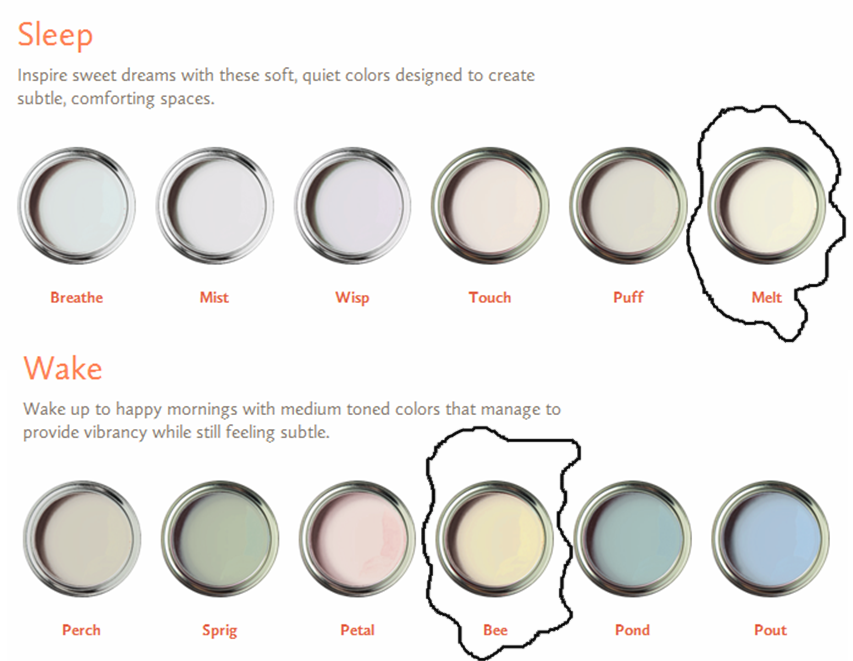 Check out Quiet Home Paints' beautiful line of colors and flawlessly crafted safe paints for your home.
*****
And a few happy home shots this week:

While I'm simplifying home, perhaps I'll take a moment to wash that window behind the high chair.



The just-got-home-from-school sister hug