So, new neighbors moved in across the street this weekend after a dear elderly couple sold their house. We haven't had any new neighbors within a 4-house radius for years now, so this sort of thing gets our street excited, beginning within seconds of the erection of a sold sign. We're sort of like obnoxious children on a long drive, Brett and I, except instead of "Are we there yet?" we repeatedly ask surrounding neighbors, "Have you met them yet? Have you met them yet? Have you met them yet?"—them, of course, referring to the incoming residents who hold our curiosity.

We have a nice thing going on our street—a cluster of neighbors who've become like family and all fulfilling an important neighborly role. The Second Set of Parents neighbors. The Always Have Anything You Need to Borrow neighbors. The Owns a Generator and Will Let You Plug In During a Hurricane neighbor. The Show Up at Our House Any Friday Night and You're Guaranteed a Good Time neighbors, who also happen to double as the Our Son Will Do Crafts with Your Daughter for Hours neighbors, a total bonus. But we're still secretly always on the lookout for more kids. Fun couples would be great. Grandmotherly types who'll bond with my kids and maybe invite us over for cookie-baking Sundays. Just please no crotchety grouches who scorn when we wave and smile or growl at my kids when balls roll on their property.

Once word was out that new neighbors were on their way, Brett set out on a Nancy Drew clue search, scouting their property for the evidence of kids. Like he checks windows for family stick figure decals on any cars that might happen to be in the driveway. Honor Roll bumper stickers. Special license plates that support children's funds.

Friday night, he ran in from the driveway, practically out of breath. "They're over there," he pants. "The new neighbors. Dude. Two kids. A boy and a girl. Girl, maybe 7. She's doing handstands in the front yard. I talked to them."

"Nice?" I ask.

"Very," he proceeds.

This is like neighbor jackpot.

"Go over and say hi," Brett suggests.

I get all fidgety and sweaty all of a sudden, fixing my hair in the hallway mirror and practicing my "Welcome to the Neighborhood" in my head as I walk across the street. Listen, we weren't the cool kids in school. Okay, I was homeschooled, so moot point. Regardless, I have hopes for a relationship with our cool new neighbors, and first impressions mean a lot—especially when our yard currently says "We don't really care about anything."

These people are really nice. Firm handshakes, warm smiles, jewelry with cross charms which never hurt. The kids are polite and friendly, and Lainey thinks Gymnastics Girl is the bomb. I'm feeling some really good vibes here.

End of Ramble #1.

Beginning of Ramble #2. Our weekend outside of stalking new neighbors.

Adventure days are sometimes planned around here but far more often just thrown together as we go. Like Saturday when we loaded up the diaper bag, buckled in the kids and drove north, with only the hope of hitting one of the better antique shops in town. On the way there, we passed a putt putt adventure golf center, its enticing water falls and caves completely drowning out the itty bitty quiet voice of reason we failed to acknowledge--the one that said "it's far too hot to golf today."

But there's a sign that says "Feed Baby Alligators" and did I mention waterfalls?! Caves! So we listen to the sirens and we golf.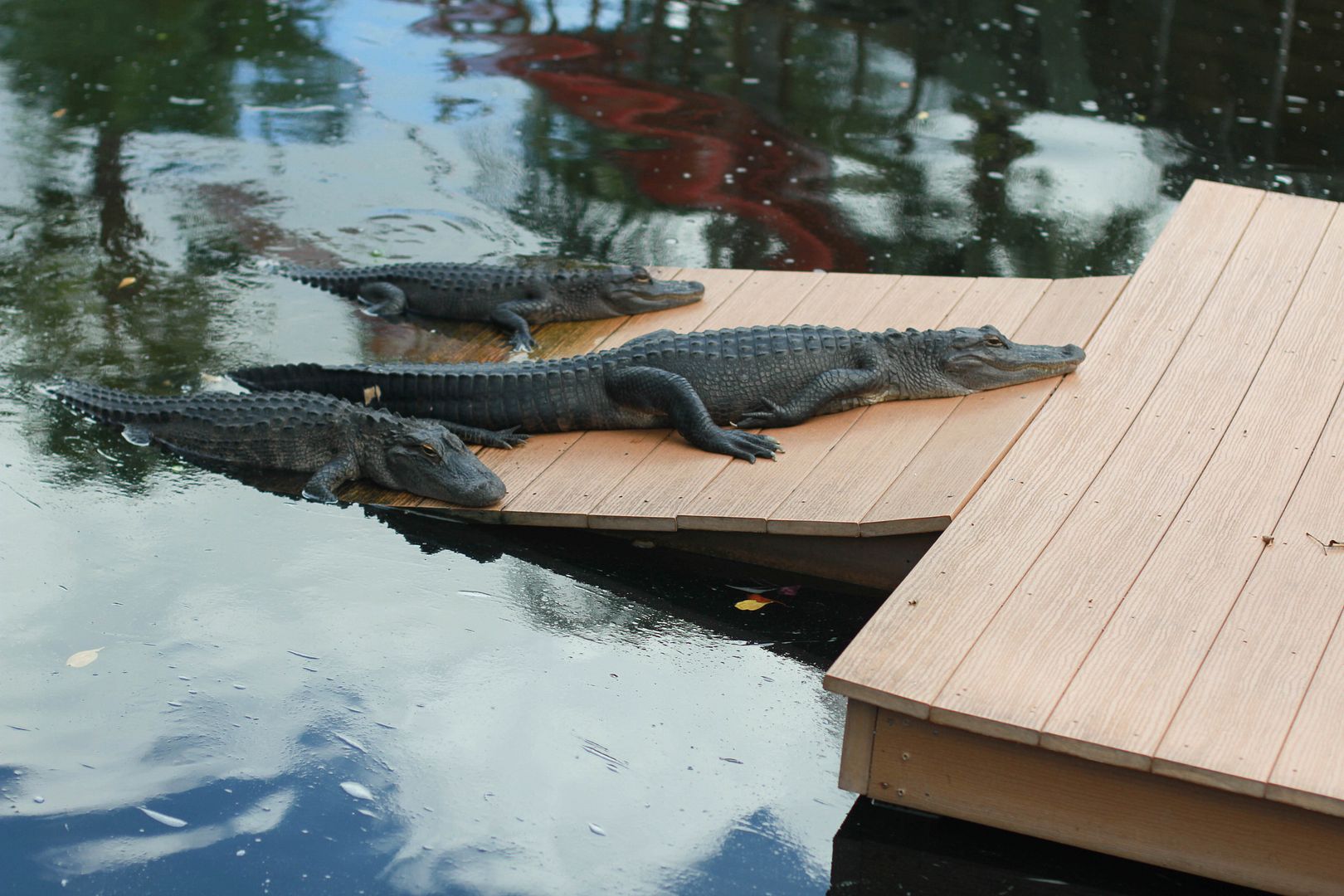 Two holes in, we find the hole that's shaded by a cave and camp out there for a while, watching Nella chuck the ball against the cave walls and listening to Lainey repeat "No throwing, Nella!" over and over. Other golfers soon need to use the cave hole, so we're forced to move out into Death Valley again, our only relief coming from the few breezes that sent a waterfall mist our way.




We lasted a total of six holes before we turned in our clubs (they offered us a rain check) and called it a day. Nella's victory dance:




The rest of the day was spent in the historic district of Fort Myers, an area I've never really explored extensively.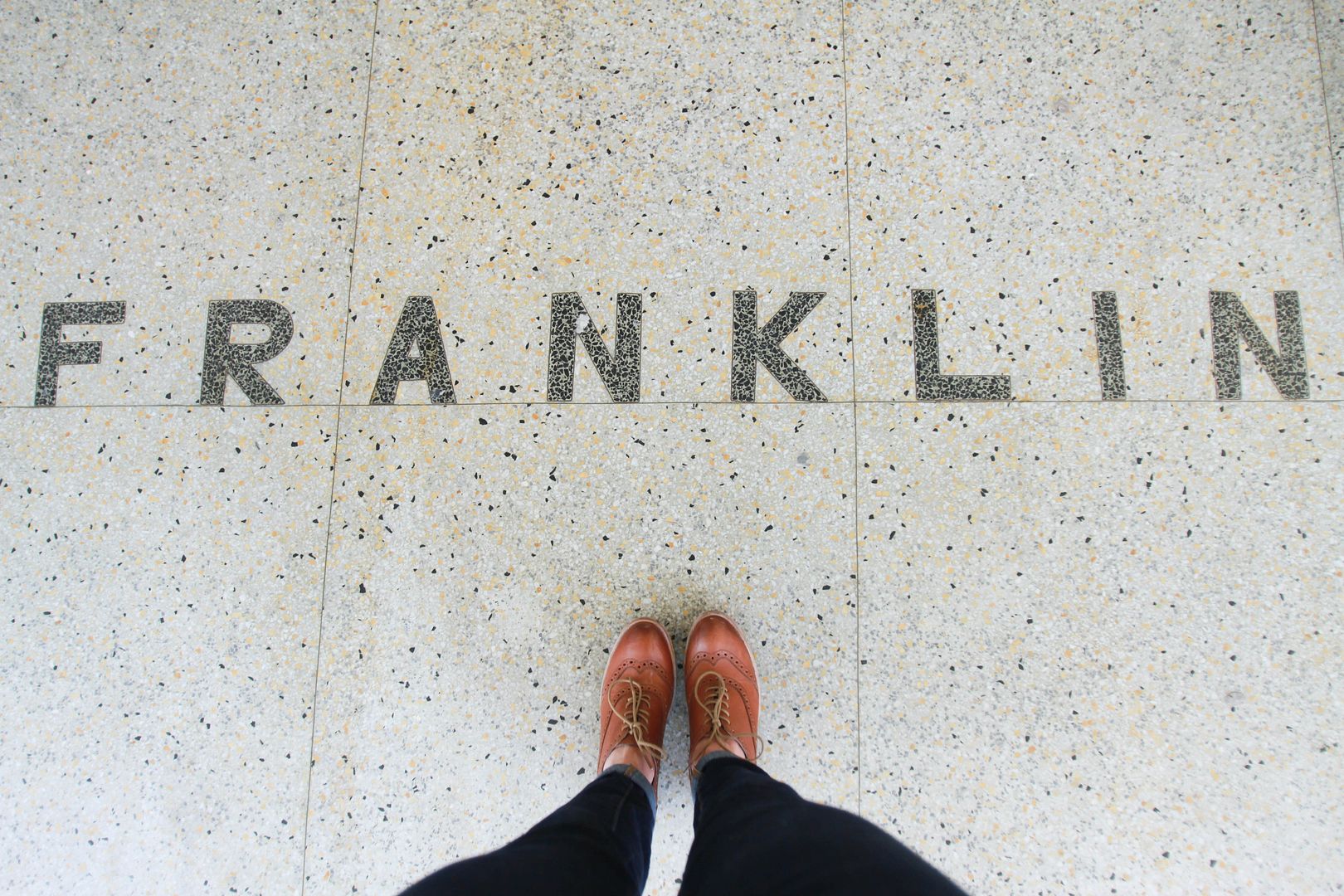 Pigeons loiter on corners of brick streets, palm trees frame café entrances, and there's an old and mysterious boarded-up shop for every five or so charming new ones--enough to make these few blocks seem both up-and-coming and full of stories from the past. I made note of several restaurants worth looking into, and can check off Ford's Garage and the outside terrace area between the Mexican restaurants as definite "Come Back Again."




The girls chased each other, oblivious to the heat, for a good twenty minutes.




And I found a thrifting urban legend at the antique mall, the Holy Grail of 80's Totes...
...the cotton canvas Esprit bag.
I know.

Post Thrifting Smiles:




The last ramble (Ramble #3, if you're into labels) is really more of a word-free exhibit of Things That Made Me Smile This Weekend.


Chompers!!

Clean Slates. Possibility. Happy Monday.

******

Over at All Parenting sharing a list of ways we like to turn ordinary moments into really special ones in our home.