Last minute works very well for me. I leave tomorrow for Dallas, and I have a hundred things to do still. Including pack. And before that, wash the clothes that I'm going to pack. So, it's just a few pictures tonight. Thank you so much for all of the kind comments and insightful questions you left on the last post. I will answer several of the questions soon. For now, enjoying a few things. Like anything that resembles fall in Florida.




Finding "the cat" on our walks.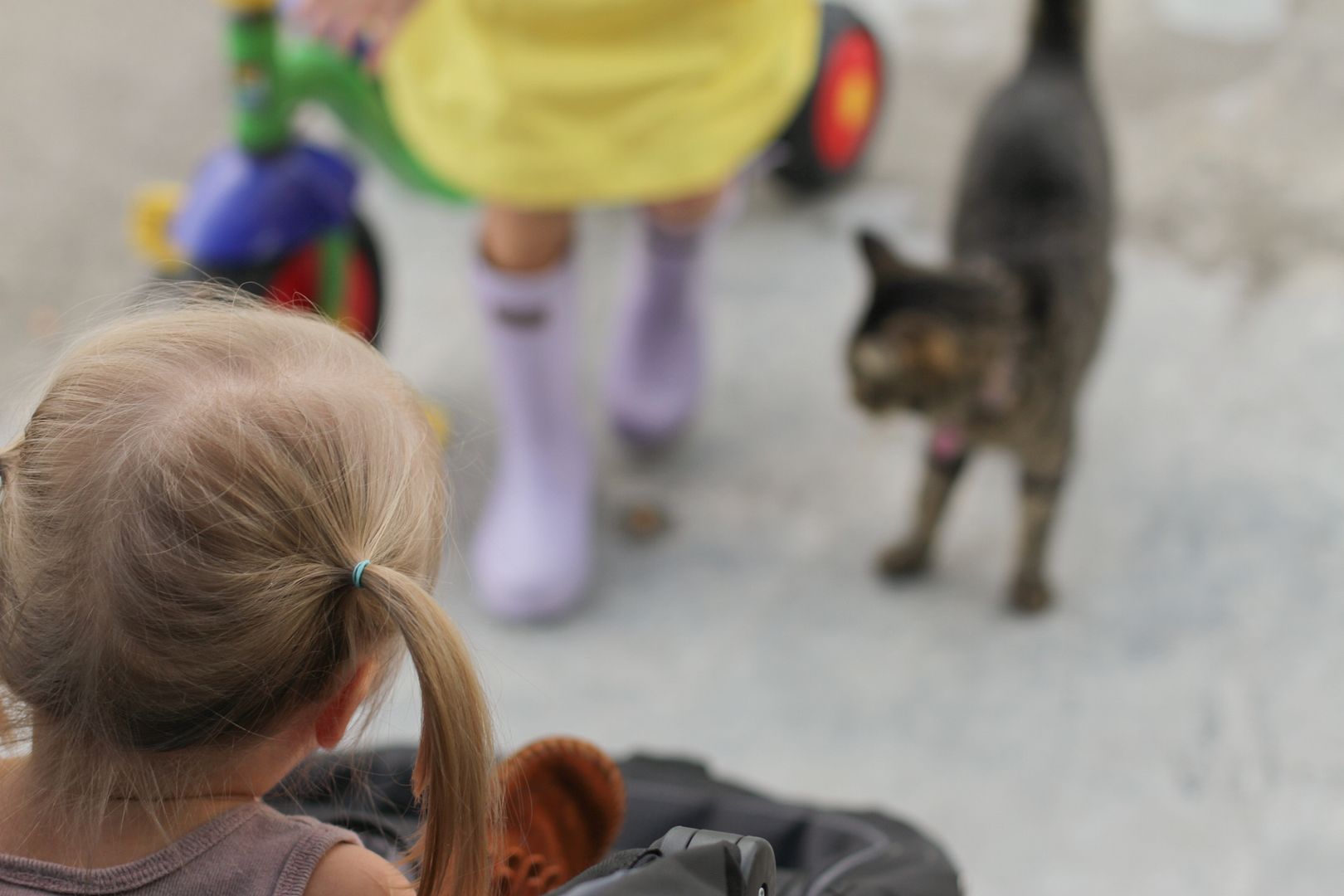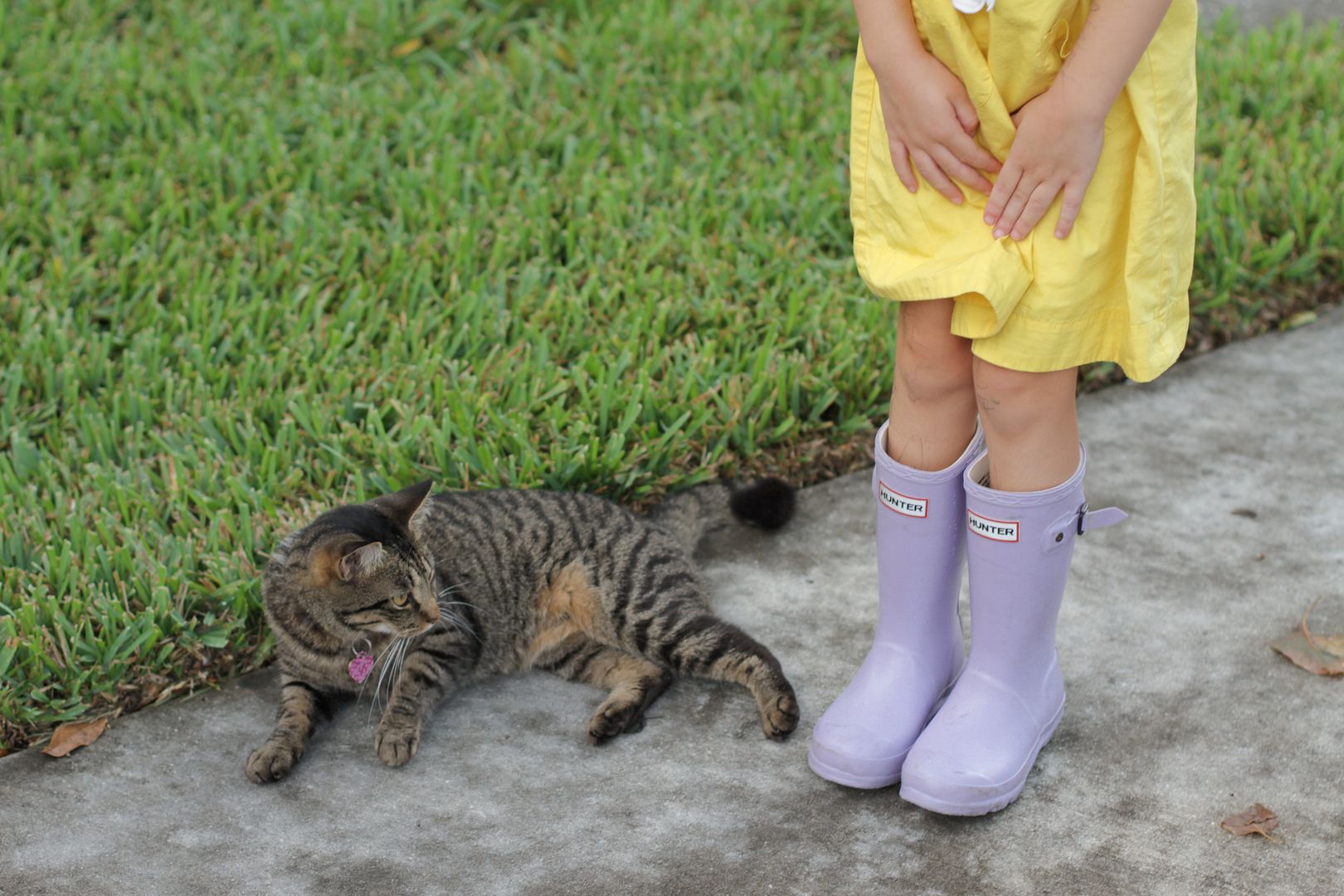 After school dates with the girls.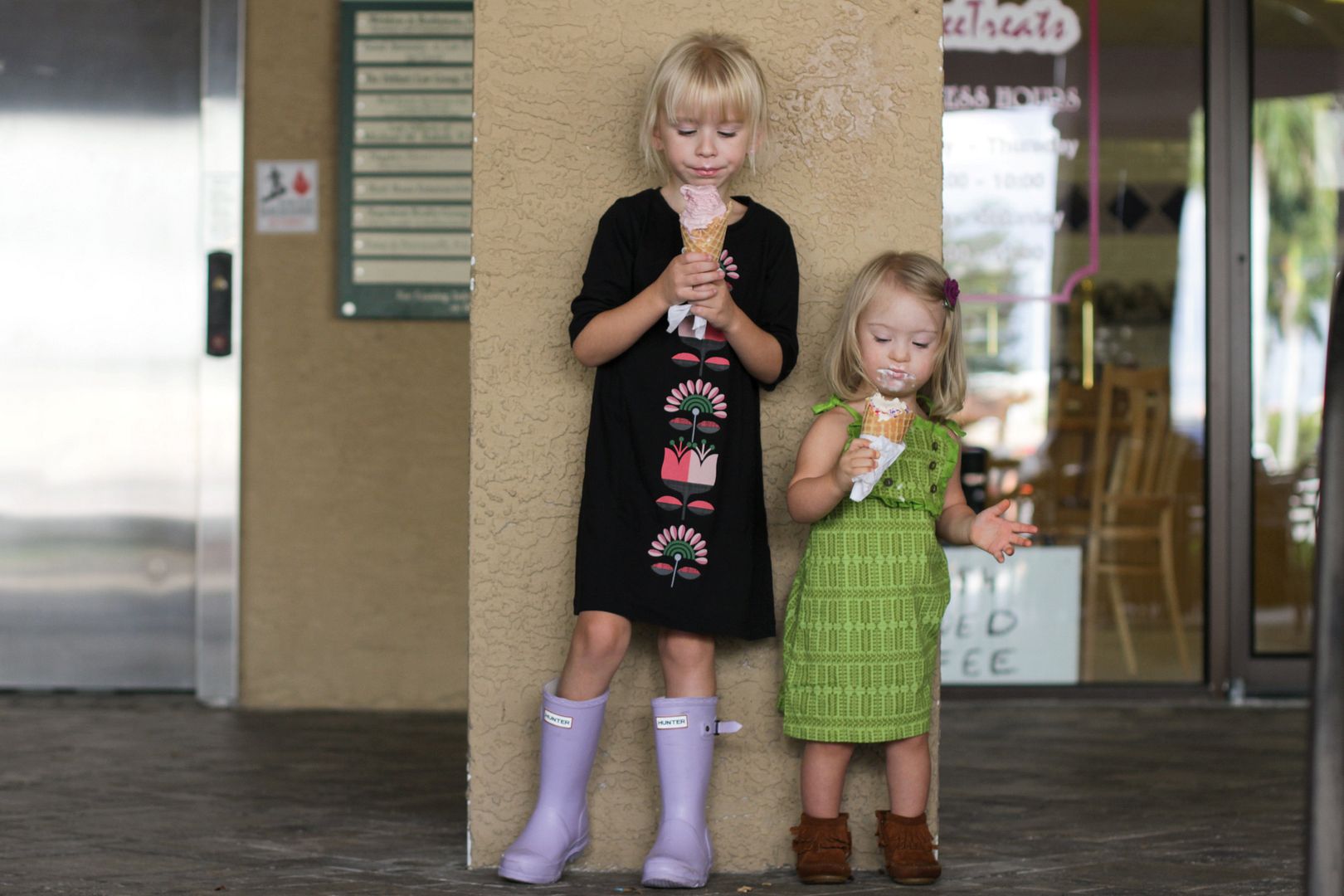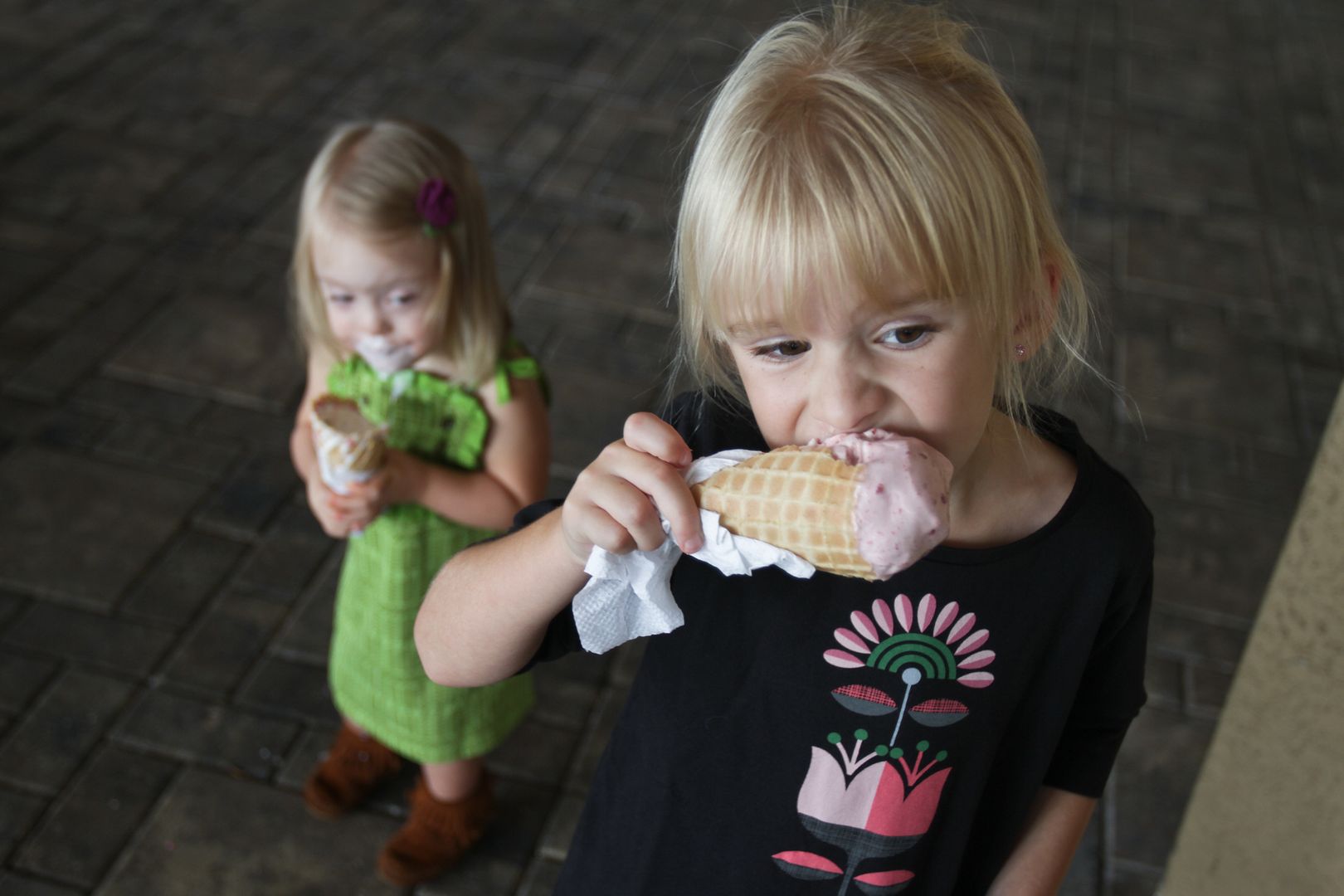 Love Nella's little plum fall clippie from sponsor, Coco Penny.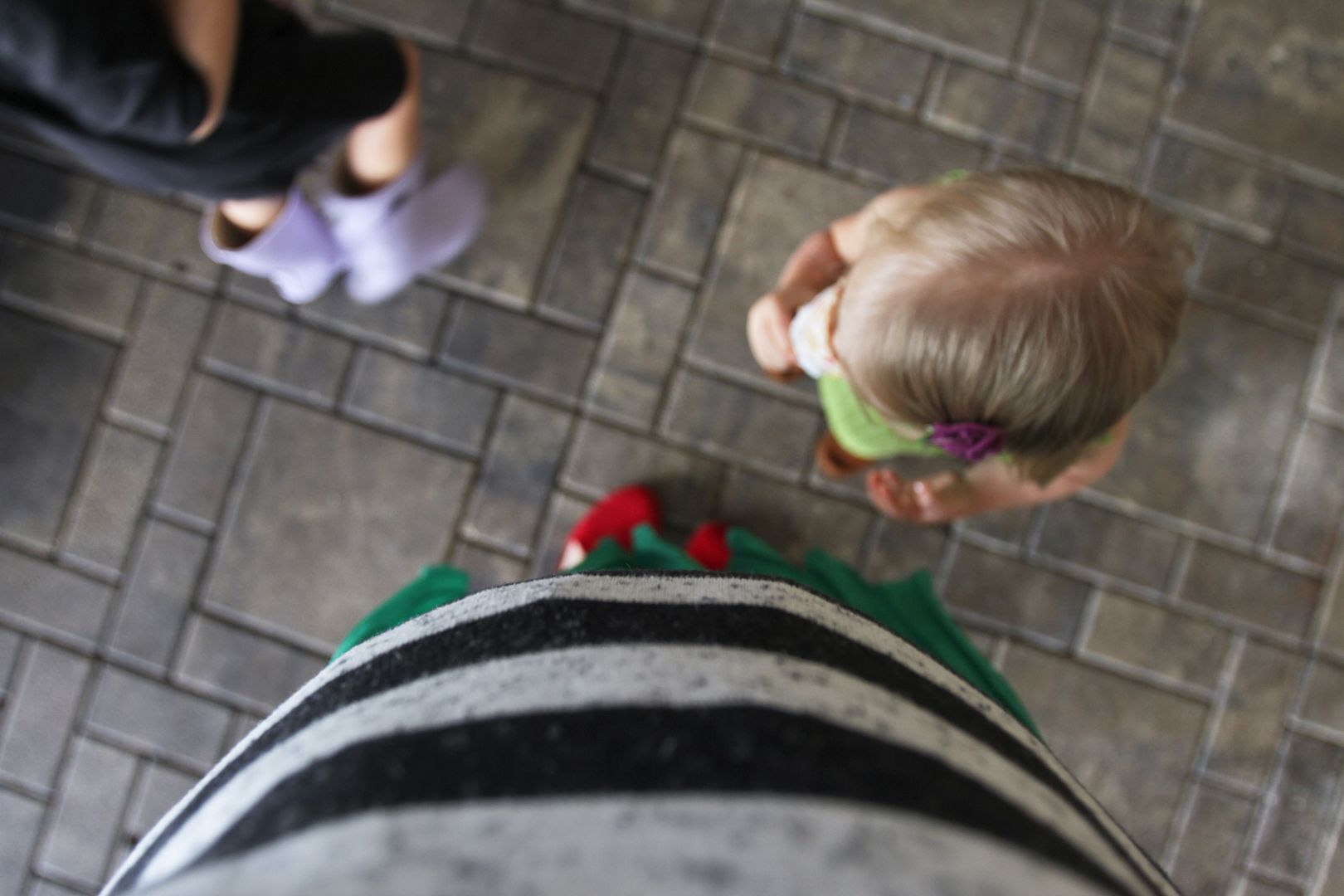 *****

Last week's Friday Photo Dump (I know, I'm behind):



Friday Phone Dump photos are taken on the Instagram iPhone app (free) and dropped into a 12x12 collage using a photo editing software (Photoshop Elements works). I am @etst (enjoying the small things) on Instagram if you care to follow the feed.

And your #enjoyingthesmallthings photos (If you use Instagram and have a photo that makes you happy, share it by using the hashtag #enjoyingthesmallthings. Yours may be chosen to be shared in a Friday post.):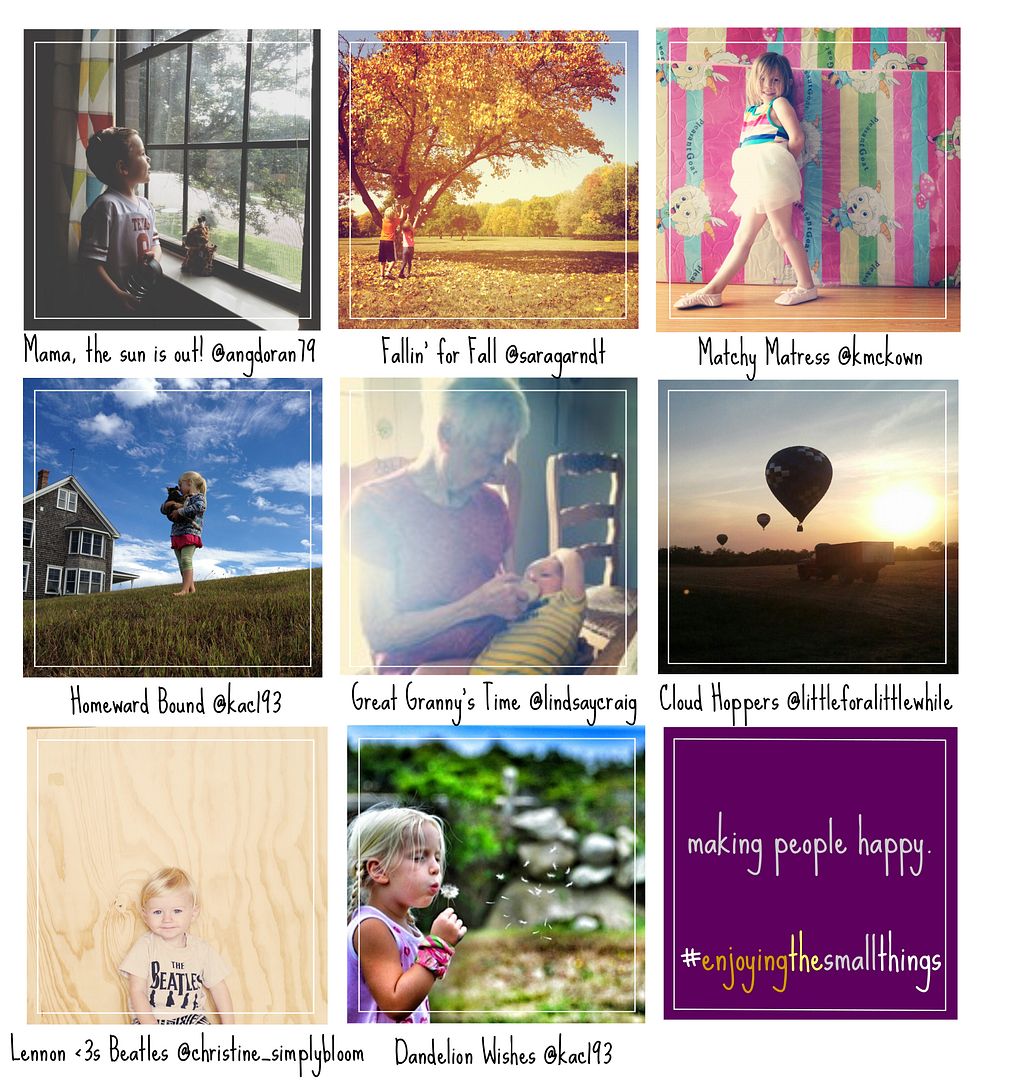 *****

Congratulations to the Deb Oliver Custom Created Locket Giveaway winner,

Comment #230, Mrs. Katie Rose Jensen:
I am a teacher of students with cognitive impairments in MI. Your blog allows me to envision the everyday life of many of my students' families...the way that life doesn't revolve around the disability but on the journey of life. Thank you for creating this insight for me!

Katie Rose, please send your contact information with the subject line "Deb Oliver Giveaway" to kellehamptonblog@comcast.net so we can get your locket on the way!

*****

Welcome back to previous sponsor Linkel Designs. Linkel Designs Etsy shop is full of numerous pages of gorgeous handmade jewelry from delicate simple pieces to bold statements with flare. Offering rings, necklaces, earrings and hairpins in a range of styles from vintage to modern, Linkel Designs is sure to have something fun not only for yourself but gifts for friends and family. Jewelry is fairly priced, and Linkel Designs is currently featuring some gorgeous fall-inspired pieces. How fun are those owl and acorn earrings or that silver spectacles necklace?



Top row: Silver Willow Tree Necklace, Silver Indigo Earrings, Silver Spectacles Necklace
Middle row: Petal Pink Byzantine Earrings, Golden Fall Owl Earrings, Copper and Agate Acorn Earrings
Bottom Row: Orange Pumpkin & Leaf Earrings, Silver Cameo Ring, Brass Bird Necklace

Use code KELLE10OFF for 10% off your order. And TWO comments on this post will be randomly chosen to win a $50 gift certificate to Linkel Designs.

Check them out!

*****

And my tips for capturing great Halloween moments of your kids are up on Babyzone today.

*****
Have a great evening!