The first rule of travel, especially when kids are involved, is that you cannot come home from a continental jaunt without stories. I'm not just talking adventurous oh-the-things-we-saw kind of stories. Those are, of course, inevitable. I'm talking funny stories--the ones you're not thrilled about as they're happening but rather come to appreciate them later for their humor, their memories and their ability to keep it real--as if we need more of that around here. Let's begin by stating some facts. We're not exactly savvy travelers, even though before trips I envision our family sauntering through airports in chic travel attire and wheeling beautiful luggage behind us. "Oh, what's that, TSA agent? You need my identification? Why, of course, let me just pull out my passport from this vintage Italian leather passport clutch."

No, we are the modern day Griswolds. We tote broken, beat-up suitcases, we drag blankets, we take our shoes off for security only to be mortified by the state of our socks underneath. We walk through terminals, oblivious to the fact that people are chasing us down, alerting us that we dropped a bottle, a boarding pass, a baby shoe and half a bag of Doritos three gates back. Phone chargers dangle from our carry-on pockets and zippers never fail to break as we're frantically trying to shove clothes into our suitcases, shifting the balance to avoid overweight luggage charges. This will change as "Become cool savvy traveler and purchase fabulous luggage" just moved up several notches on the bucket list. However, I can say our kids are very good on flights, and we are proud to flaunt that fact given it's about the only thing we have going for us when we travel. They are ridiculously good--quiet, calm and happy for hours on end. I'm so proud of them.

So stories...

Well, the best I have is that the airport escalator almost pulled my pants off when we arrived in San Diego. And I realize that "almost" completely robs this story's "story-ness" because--my, what a tale I'd have to tell if it really happened. But, for a moment I was sure it was going to as my hands were too full to hoist my very draggy pant legs up only three stairs away from the pants-eating edge of the down escalator. I balanced my kid and my bags while I strategized my jump, all the while telling myself, "You are about to lose your pants...in an airport full of people." But it didn't happen, so moving on.

I will share images and thoughts from Everybody Plays on Monday. San Diego's Fox 5 News did a great story on the event which you can view here. It was wonderful to meet so many families with children of all abilities and unique things that make them beautiful. I am inspired and motivated by the events of this week, and I can't wait to share more.

Yesterday, after a few days of fulfilling work, Brett and the girls and I explored the city a bit, checking off only a couple stops on our must-see list but completely enjoying a relaxing end to our visit. We walked the Ocean Beach Pier in the morning, stopping to watch the surfers and take in the view that is so different from our own beach--bigger waves, denser sand and a backdrop of breathtaking hills.




We continued on to La Jolla where Brett's built-in Mexican Restaurant GPS directed him to Jose's on Prospect where we sat under open windows, ate fat burritos and talked about future trips we'll take someday.




Brett taught Nella this catchy dance where you put your fingers in the air and say "Ooo, ooo, ooo." It's her go-to trick for making us laugh.




We walked up and down streets, stopping for cappuccino and gelato, admiring art, sampling lotions in soap shops, taking pictures, and watching our girls be silly and inquisitive and entertained by new sights. This is my favorite way of traveling--making agendas in the morning but allowing lots of cushion for change of plans, staying in one place and leisurely drinking up the hidden gems of a city.




La Jolla was perfect for hidden gems. Like an impromptu rendevous with new friends (I met Jora through Instagram, and her family is just lovely)...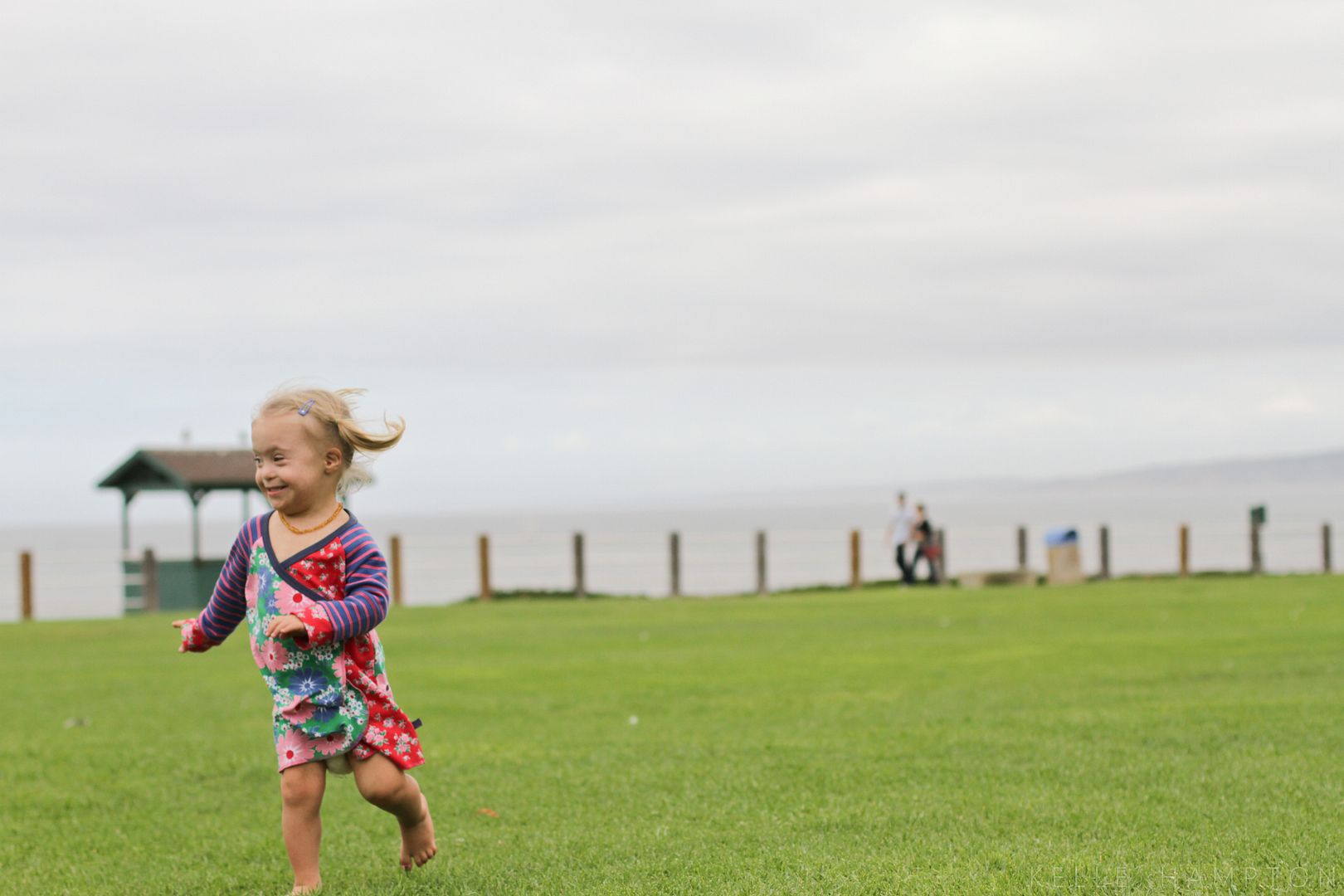 ...and some seal watching at a rocky cove.




And then it happened--the unicorn moment. I walked the girls down to the beach to get a little closer to the cliff where the seals were lounging. We were listening to them bark and watching from a distance while they rolled around the edge of the cliff when a boy yelled, "MOM! A seal! A seal!" as he bolted from the water. A seal flopped right up on the beach and slowly waddled toward us and stopped (okay, I'm getting comments that it's a sea lion). Yes, holy shellacked gourd, sweet mother of cornucopia, freaking corn husk garland!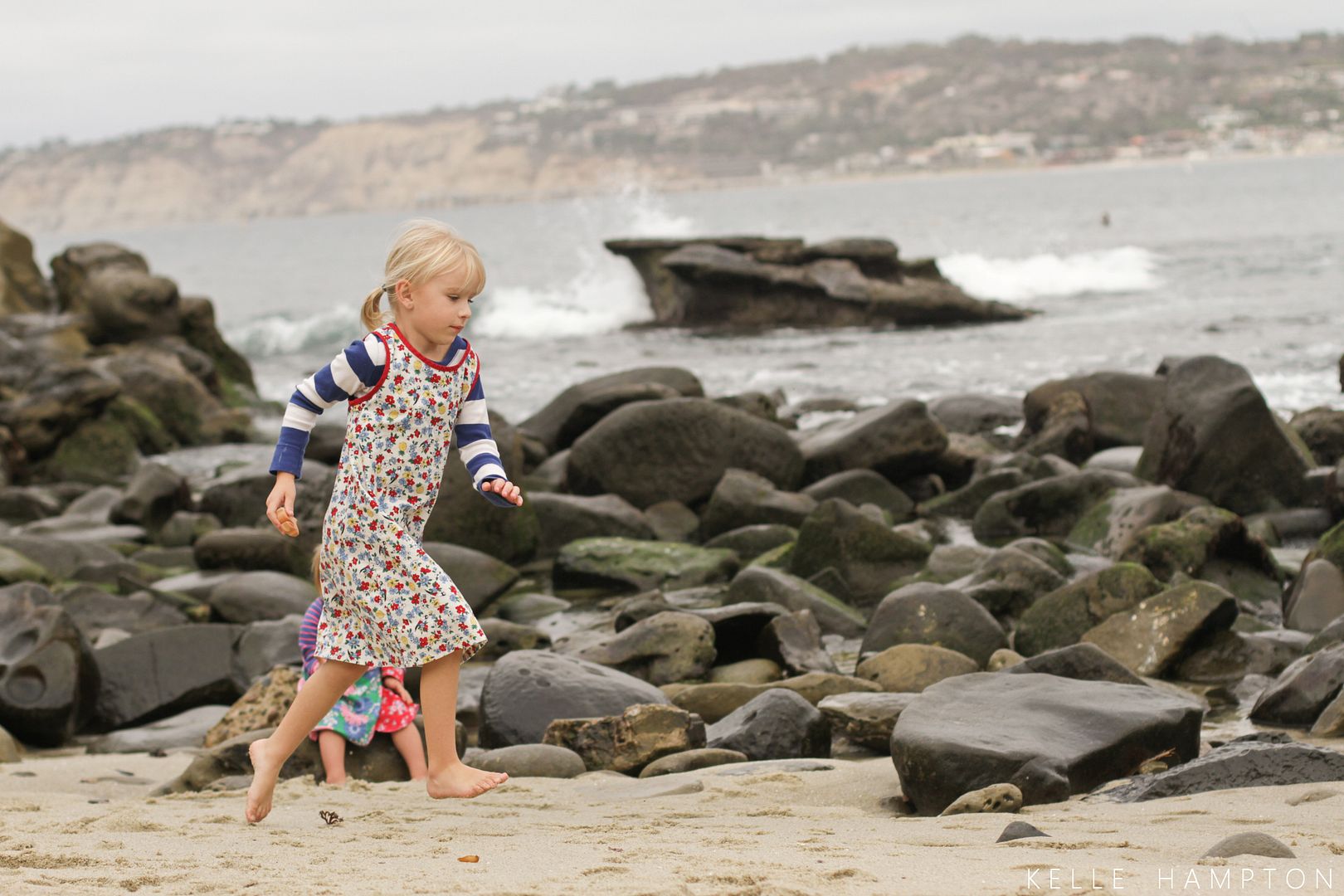 Our day was highlighted last night with a return to The Station Tavern where friends from the week's events gathered at picnic tables under strands of twinkly lights and enjoyed burgers and beer and good conversation--a perfect end to our stay.




We are home, feeling fulfilled and grateful to visit new places and meet new people. Have a wonderful weekend. I have a couple broken suitcases to attend to.