In planning my wedding seven years ago, there was a priority list for expenses. Photography was more important than flowers. Flowers were more important than cake. Cake was more important than invitations. And what the DJ was playing was damn near critical because dancing was it. It's what I dreamed about even more than walking down the aisle. I thought about the dance floor and how happy we'd be and how many people we loved would be joining us and shedding their sport coats and high heels to get that much closer to feeling it. That high-on-life exhilaration that comes from shaking a hip, throwing a hand up, swinging your head back and accepting that yes, you might look ridiculous, but it doesn't matter. You're dancing.

My DJ wasn't fantastic. In fact, I made him promise he wouldn't play any cheesy songs, and somewhere between "Love Shack" and "I Will Survive," I about tripped when I heard the big band introduction to "The Hokey Pokey." Yes, The Hokey Pokey. Cued by my disgusted expression, Brett ran to ask me if I wanted him to make him stop, but you don't stop a DJ in the middle of the song, especially at a wedding. So, we made the best of it--made a big roller rink circle and stuck our left elbows in and our whole selves out and, you know what? It was a blast. My sweet grandma, in her white hair and her pearls and her Rockport pumps--she laughed. She laughed when she put her head in and her backside out and shook it all about, and by the time "The Hokey Pokey" ripped into this fabulous Beegees remix, I didn't care about anything. We were dancing.

My favorite moment from that day is still clear. Despite failing on "The Hokey Pokey," our DJ came through on one song I included on our list. It was a family thing--a song we had played at parties and dinners that entire week preparing for the wedding, and the very first notes were a Cryderman siren's call. We didn't know what the words meant, but when the speakers announced O-zone's "Numa Numa" with the first "Ma-ia hii, Ma-ia huu, Ma-ia hoo, Ma-ia haha," chairs tipped over and bodies ran to dance. Cousins and nieces and nephews, friends and family--hands in the air, cheering and screaming, "This is our song" so evident by our display that even the DJ noted "Whoa, must be a family anthem." We gave it everything we had. I think my brother even whipped out some break dancing. And I will never forget that song, that moment, that feeling of letting go and being present with the people I loved in that moment.

Tuesday night, I joined a couple of friends at a local bar that has designated Tuesday nights as special needs dance night. I wasn't sure what to expect, and so I watched as people arrived--some I recognized from the Valentine's Dance--and made small talk, asked questions, waited for the music to start. And when it did, so did the party. There's something about dancing that immediately strips us all of what makes us different. With music and movement, bright lights that spin and flash colors on the wall, hands that clap and raise the roof together--we're all just people who come to celebrate, who come to move. We call out names and clap as each person brings their game to the center of the floor. "Go Janice!" we holler. "It's your birthday!" And we smile when Janice shakes her groove thang all the way down to the floor and rises, laughing. She smiles and says "Thank you." We do the Cupid Shuffle, side by side. And I feel not only a surge of happiness because--why yes, we're dancing--but I feel settled in to another level of healing. Because I can't deny the fact that my love for Nella is partly what brings me here.




We dance. It's a universal language, one I speak fluently and enforce in our home. My kids are bilingual, you know. They speak English and Dance.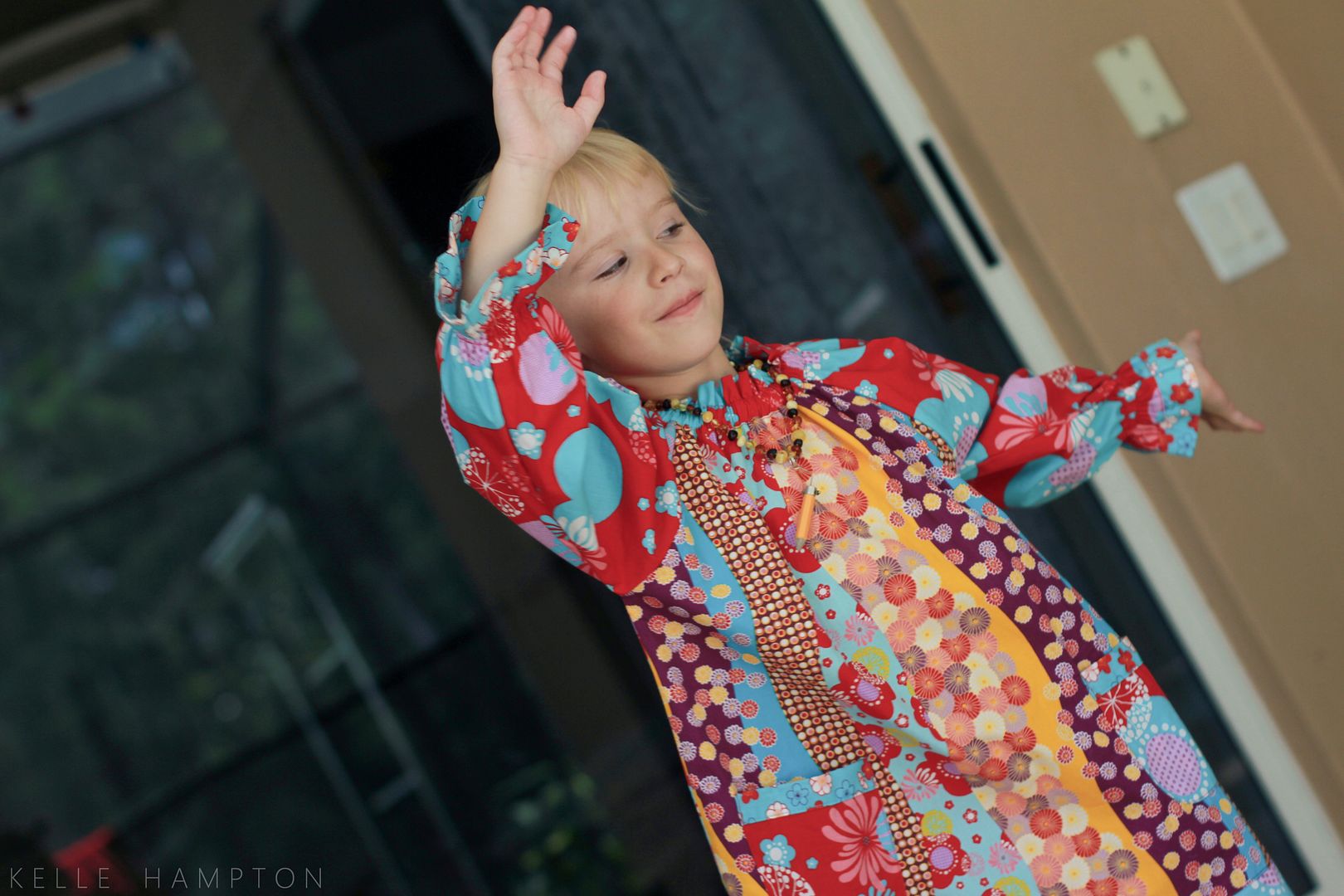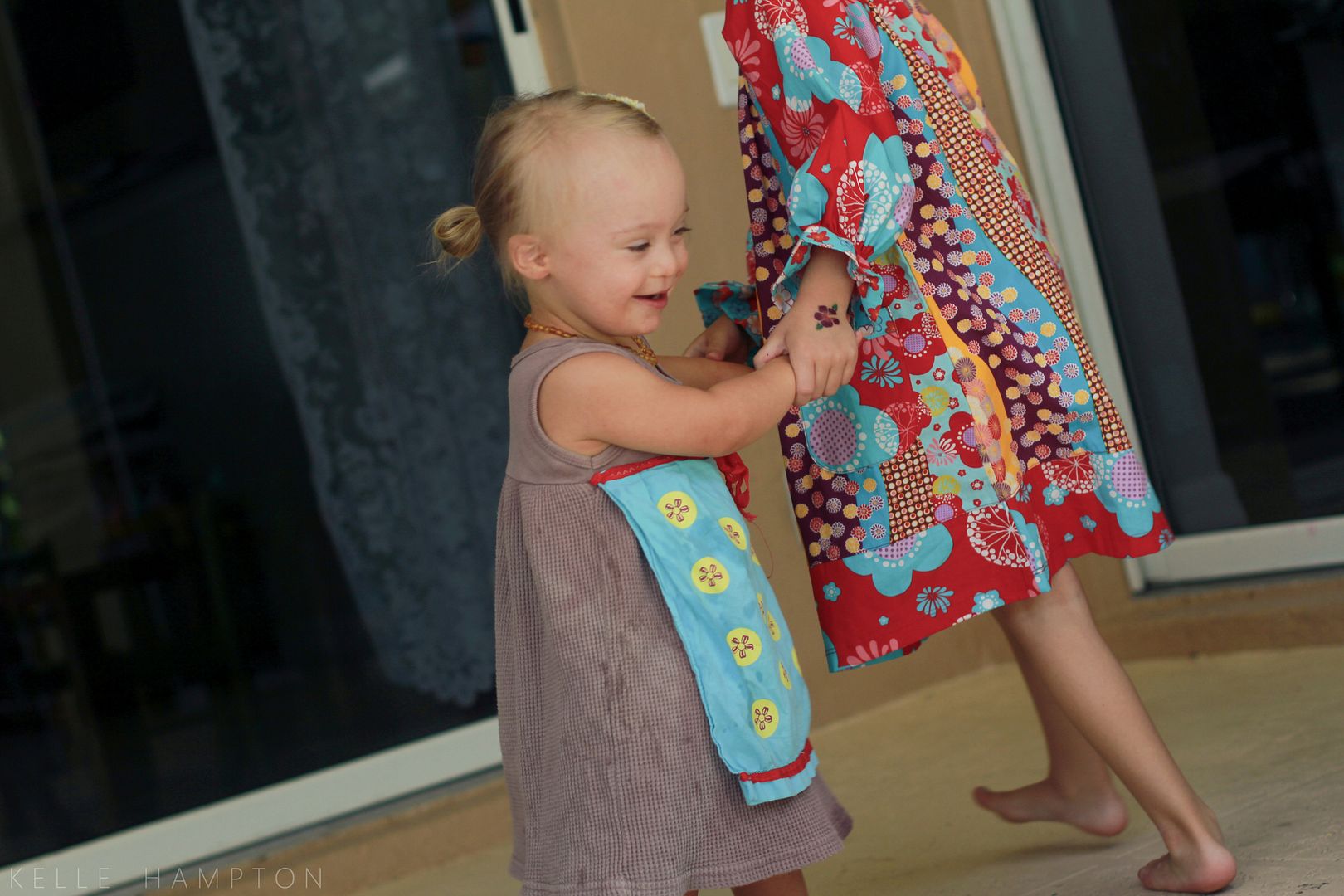 If you live in the Naples area, come out to Fred's (on Immokalee Road in the Sam's plaza) on Tuesday nights at 6:30. It's kid friendly and alive with dance. If you know of anyone with special needs in the area, invite them to come. I'd love to see this grow. And I didn't hear "The Hokey Pokey" one time.

Enjoy a little Dancin' with Dot session:






Song: "I'll Fly With You" by Gigi D'Agostino
And for those who've asked about making the videos, I posted a quick instructional video
on YouTube
on how to compile photos, video clips and music using free software to make a video like ours.
*****
happy day.