I pulled an old book out this weekend, a gem I was reading in my early twenties when everyone else was out partying and Homeschooled Girl didn't know how to fit in. There's a dog-earred page somewhere in the middle, the first paragraph almost completely highlighted in faded yellow marker. Author Sarah Ban Breathnach quotes naturalist Diane Ackerman (A Natural History of the Senses) in reiterating the fact that we have the capability "to perceive the world with all its gushing beauty and terror, right on our pulses," and yet most don't truly awaken their senses to feel things deeply. Ackerman is quoted again: "The senses don't just make sense of life in bold or subtle acts of clarity, they tear reality apart into vibrant morsels and reassemble them into a meaningful pattern."

I like that. I like to say I live that.

Breathnach goes on, asking readers to practice the exercise of pausing a moment each day to marvel at the natural gifts we've all been given, and ends with a George Eliot (Mary Ann Evans) quote: "If we had keen vision and feeling for all ordinary human life it would be like hearing the grass grow and the squirrel's heart beat, and we should die of the roar which lies on the other side of silence."

I reread this passage Sunday morning, on our way to Isle of Capri--the end cap of an adventurous week with my mom. And I thought about it, especially after such a high-on-life weekend.

Sometimes when things are good--really good--I seek to understand the presence of good just as much as if it where the opposite--to question unfortunate circumstances which is a natural response to heartache. Sometimes I've felt that positivity, blue skies and good fortune need a disclaimer. Like it's only deserved if it's been well balanced with hard times, a lot of effort or heartache in the past.

I'm not superstitious but, to be completely honest, in some of my most contented periods in life when I've been so presently aware of good, I've actually wondered...is heartache around the bend? Is this all some game where everyone says someday, "Well that makes sense. Things were just too damn good for that unicorn girl."

That is a ridiculous way of thinking.

Over the years, especially the last two, my confidence in the natural order of the universe and our own ability to alter our perspective has grown. Life doesn't dish out bad and good in equal amounts or according to what's "fair." Likewise, I don't have "bad" coming to me any more than I have "good" coming to me.

The answer to all of this lies, for me, in the simple truth of which Ackerman spoke. Regardless of how good or bad life presently is, I will tear reality apart into "vibrant morsels and reassemble them into a meaningful pattern." While I believe that good begets good, I also know it is inevitable that life will come with challenges, sad days, rain and heartache. Through all of it, I will listen to hear the grass grow or the squirrel's heart beat. I will focus on right now, today, and I will not disclaim fully feeling life's gifts.

Maybe loving life and embracing experiences in a tearing-apart-the-vibrant-morsels kind of way is a bit like the tree that falls in the forest that only creates a sound when someone is there to hear it. Is it only good if we're wildly pursuing opportunities to be sensually aware? To feel the heat of the sun and make note of its goodness, to listen to our child's laughter and memorize its tone, even to acknowledge the depth of our pain and fully feel its sting? If so, all the more reason to...suck. the. marrow. That's right.

I did this weekend. My skin is sun-kissed, my babies have a heap of memories, my camera snapped hundreds of pictures of things that made me come alive and, as God would say, "Behold, it was good."

Let's just get it over with. I saw a unicorn Sunday night from a boat, okay? I can't really explain it without doing exactly what I don't want to do which is disclaiming the awesomeness of the experience with some unfortunate fact like my life jacket was ugly or the wind uncomfortably whipped my hair. See I just did it. And actually, that's not even true. My life jacket was lovely and the wind made my hair gracefully flutter into heart shaped curls. I'm owning it. A friend of a friend offered us a free sunset cruise from the Isles of Capri Sunday night, and there we were with my mom and George, laughing that things were just really too good. Then, amid the hour of golden sunset, our driver spotted some dolphins, clicked and whistled a Dr. Doolittle call, and they came.




All of them, chasing the boat, gliding in the wake, twisting and turning in the current.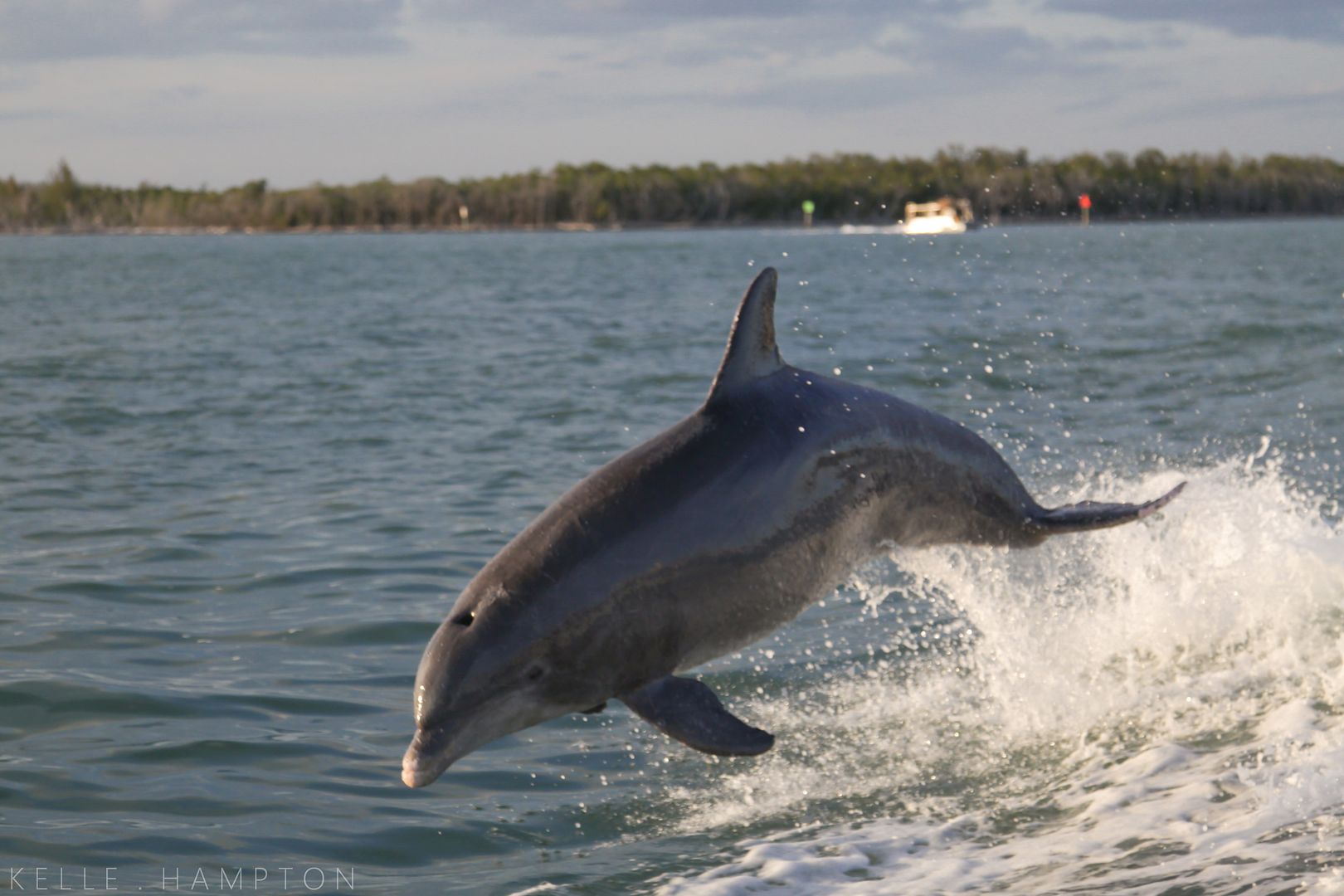 How 'bout them vibrant morsel apples?

And that was just a bit of the weekend, wedged between other moments--mostly good--that I'm not going to attempt to disclaim. I took so many many photos that I had to put them into a little montage I'll share at the end.

My favorite moments this weekend?

The very photogenic county fair.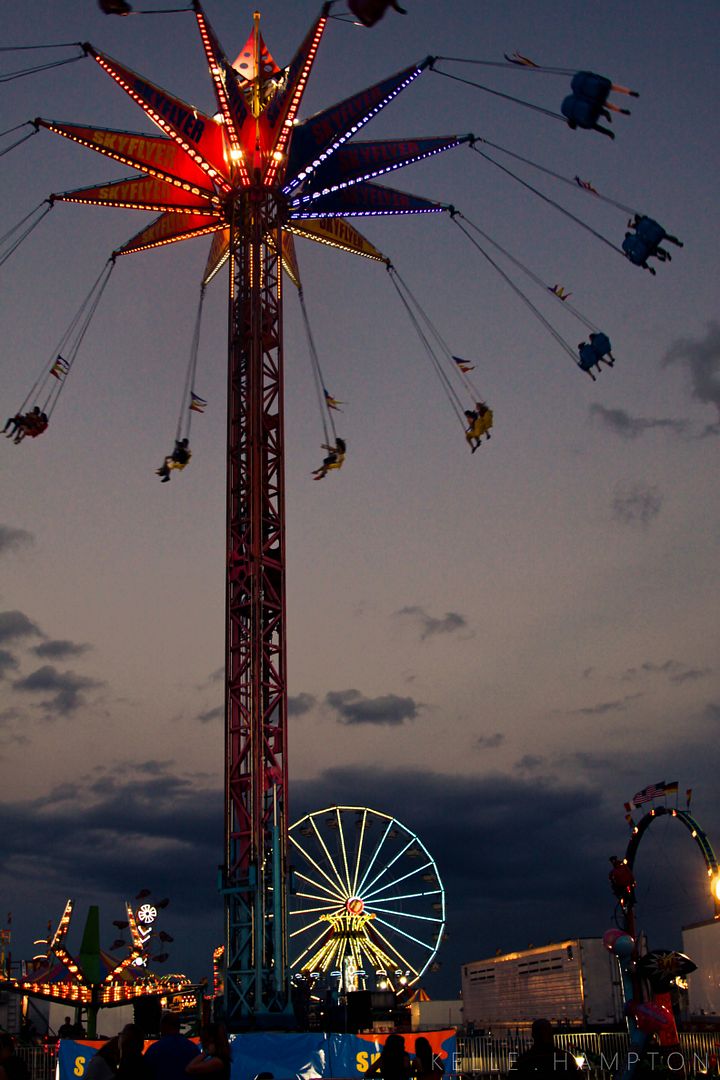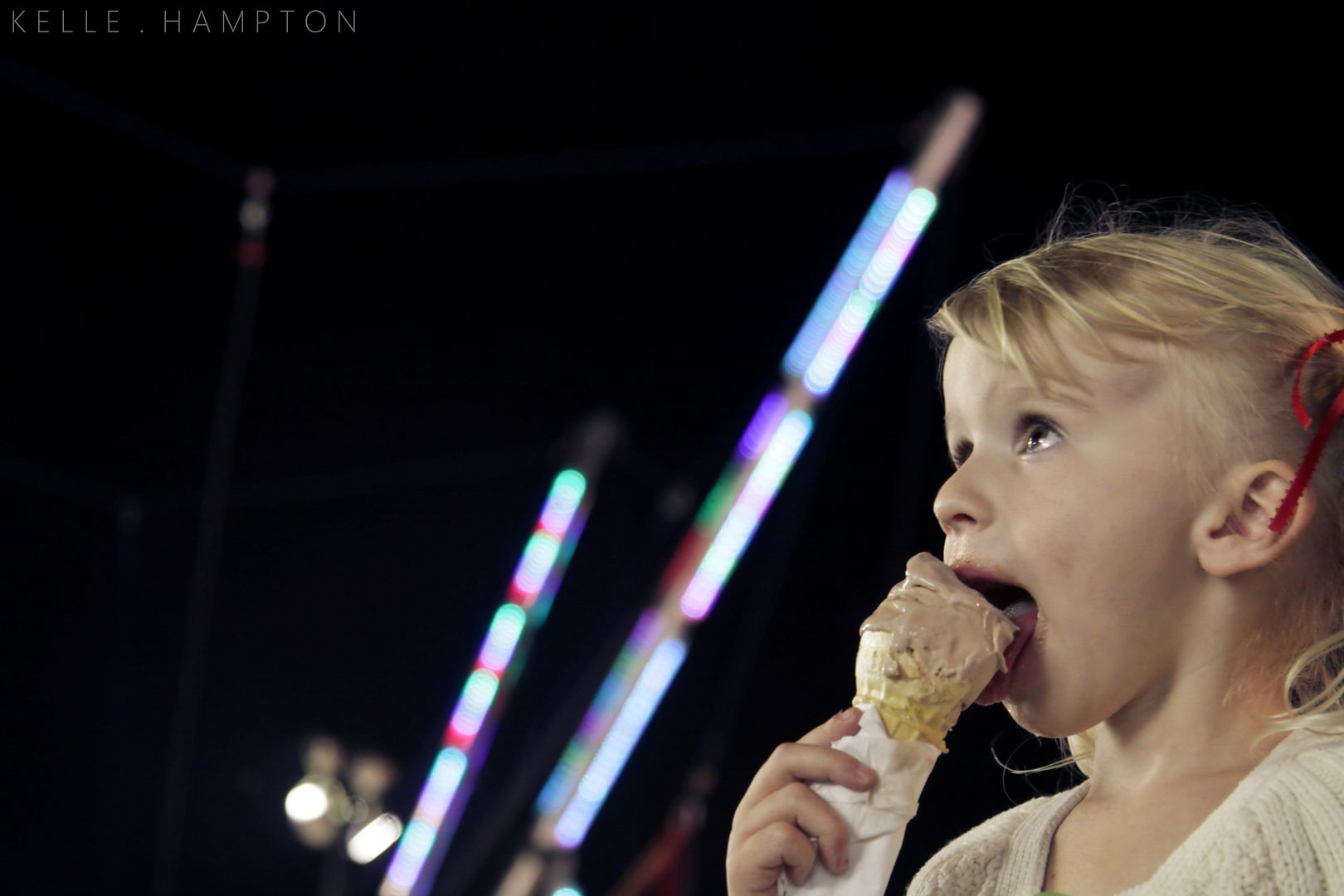 *****

Lainey's Photography




*****

My mom's What-the-hell? face (she would never say hell though)




*****

Lainey's pet Grouper Finger.

She told me "he" (the tiny bite left over from her grouper finger) wanted to lay out in the sun, but he didn't want to burn, so she pulled my drink umbrella out and made him a little set-up.




And this is the kind of thing I want to preserve--to tell every teacher she might have to balance math and science and phonics appropriately against this more powerful, more valuable sense of wonder and imagination. Creativity...it's the secret to her future.

*****

Falling in love with my camera all over again this weekend.

It helps me see. It changes me.



Nella's onesie, the fabulous Lee Marie retro inspired Etsy shop

*****

Making weekend movies. Enjoy.



*****

Scentsy Independent Consultant, Jessica Clough, is back to sponsor this month with some brand new spring scents and products. I'm eager to add some spring aromas to our home and have my eye on the new Lonicera (honeysuckle, amber & patchouli) and Pixie (pink pepper, mandarin, heliotrope, teakwood and vanilla oak) scents. Check out Scentsy's impressive selection of scent warmers and scent products to make your home more inviting.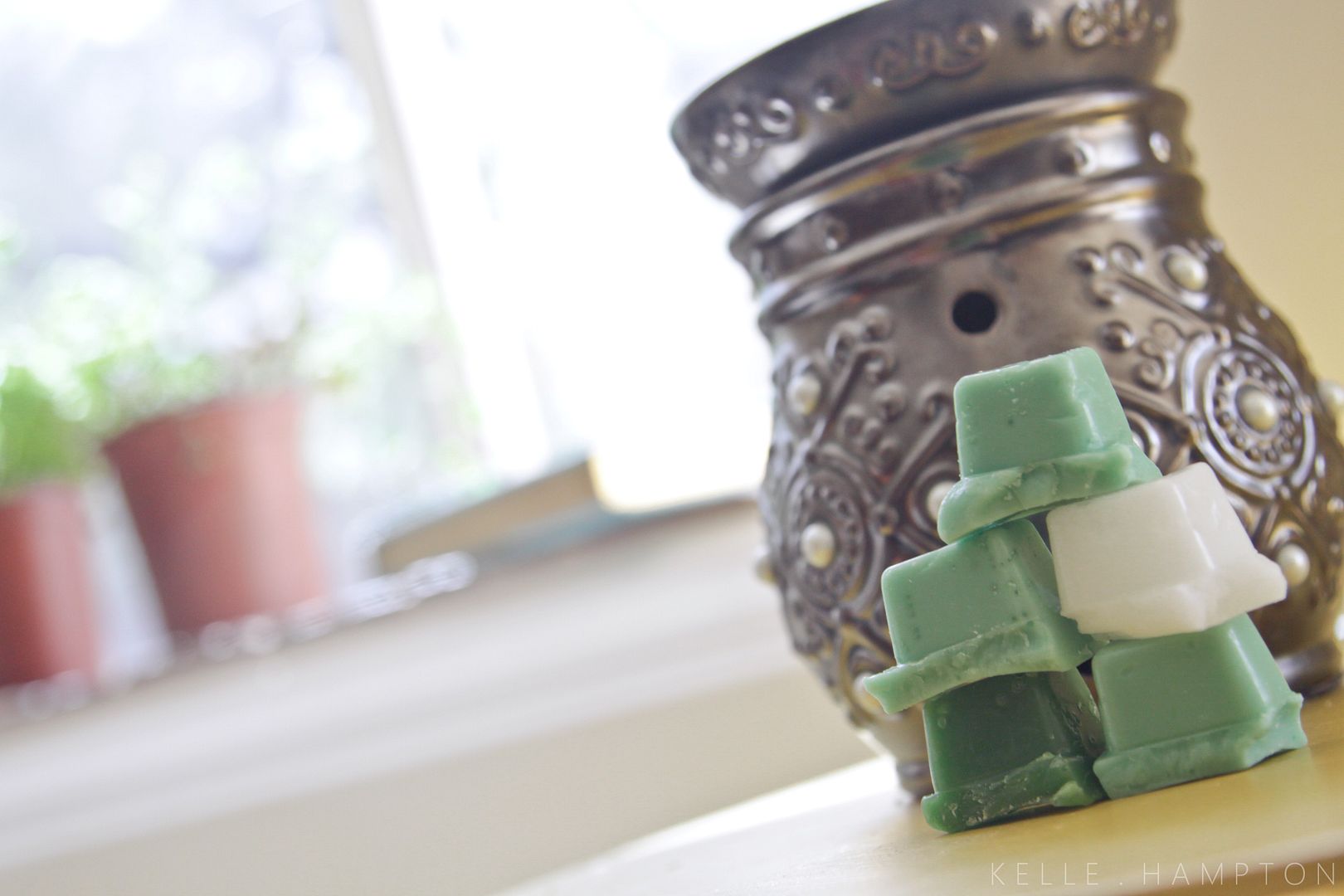 Jessica is giving away one Barista full-size warmer and a Yuzu Dragon Scentsy Bar (notes of guava, nectarine, dragonfruit and yuzu) to one lucky commenter on this post.

*****

Listening to the grass grow this week.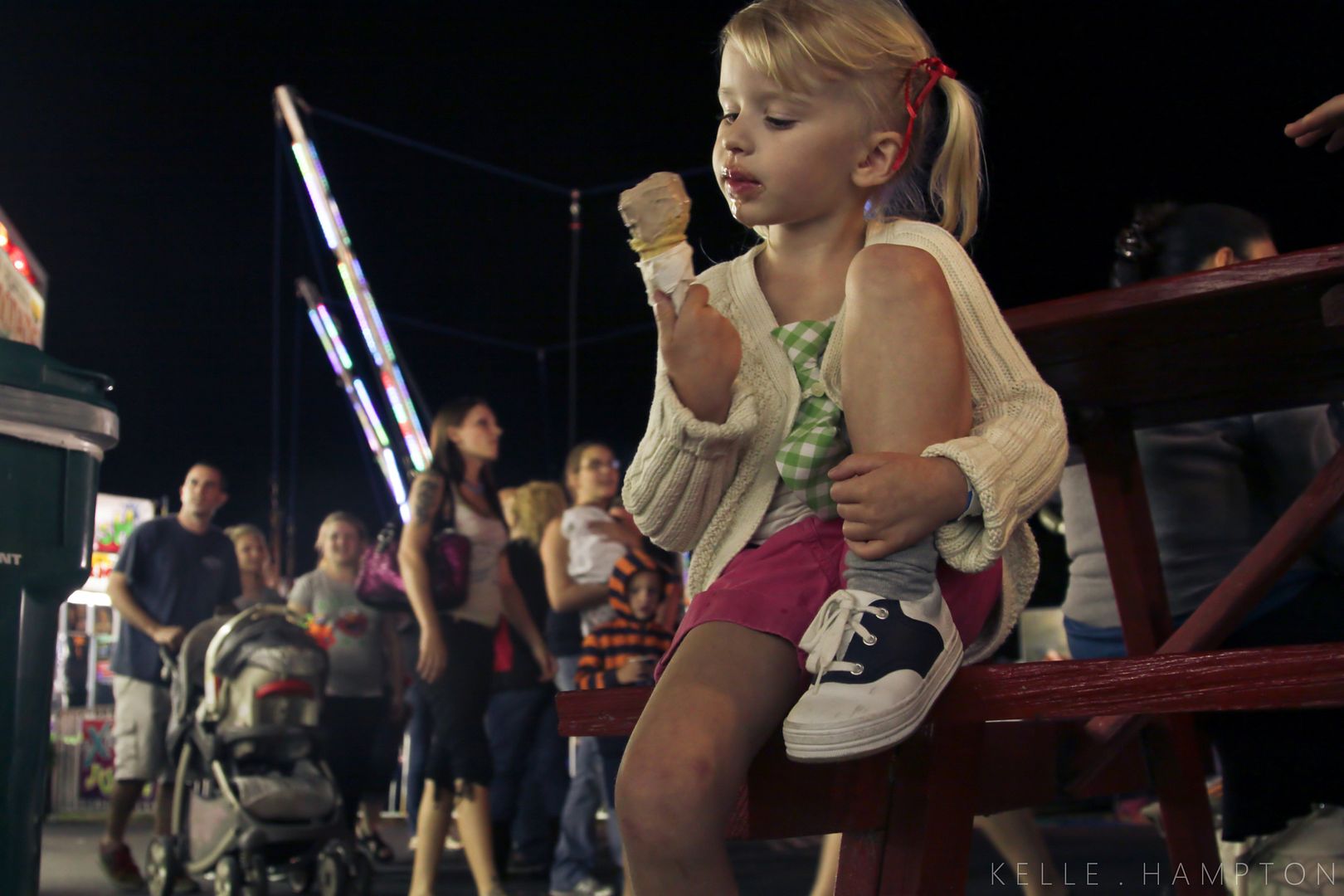 *Thank you, Darko, for taking good care of us at the Isle of Capri Fish House, and hello to his sweet wife, Amy in Omaha!