I've missed this space the past several days, and in skipping a post last week--as silly and insignificant as that may be--I've realized how much this blogging thing, however it may be defined, has become such an important habit of mine. It isn't a published post so much as it is the process of unraveling bits of inspiration I've picked up and need to put away.





It is a way of tidying corners of my mind--sweeping fleeting thoughts, ideas and images into piles of random words that become a bit more real, more permanent when I take the time to braid them together into sentences. And sometimes, it is the simplest of days when I have nothing amazing about which to write that the need to do it--to unite fingers to keyboard and mutter things under my breath as I type and reread, delete and recompose--seems even more important. I want to be inspired. Always. I want to feel that spark that makes me come alive. And while I think most of us feel fulfilled to wake up every morning, pour a cup of coffee and go about our day loving on our kids, I think we feel more alive when we take the time to be inspired. To read blogs, buy flowers, book trips, pin pretty wallpaper pictures to our Pinterest boards, search for new talented Etsy artists, hit repeat on songs that make us get up and dance, read good books, take walks, connect with others, dream about the future and--I'll be damned, write about whatever it is that makes us come alive.




"Don't ask yourself what the world needs; ask yourself what makes you come alive. And then go and do that. Because what the world needs is people who have come alive." ~ Dr. Howard Thurman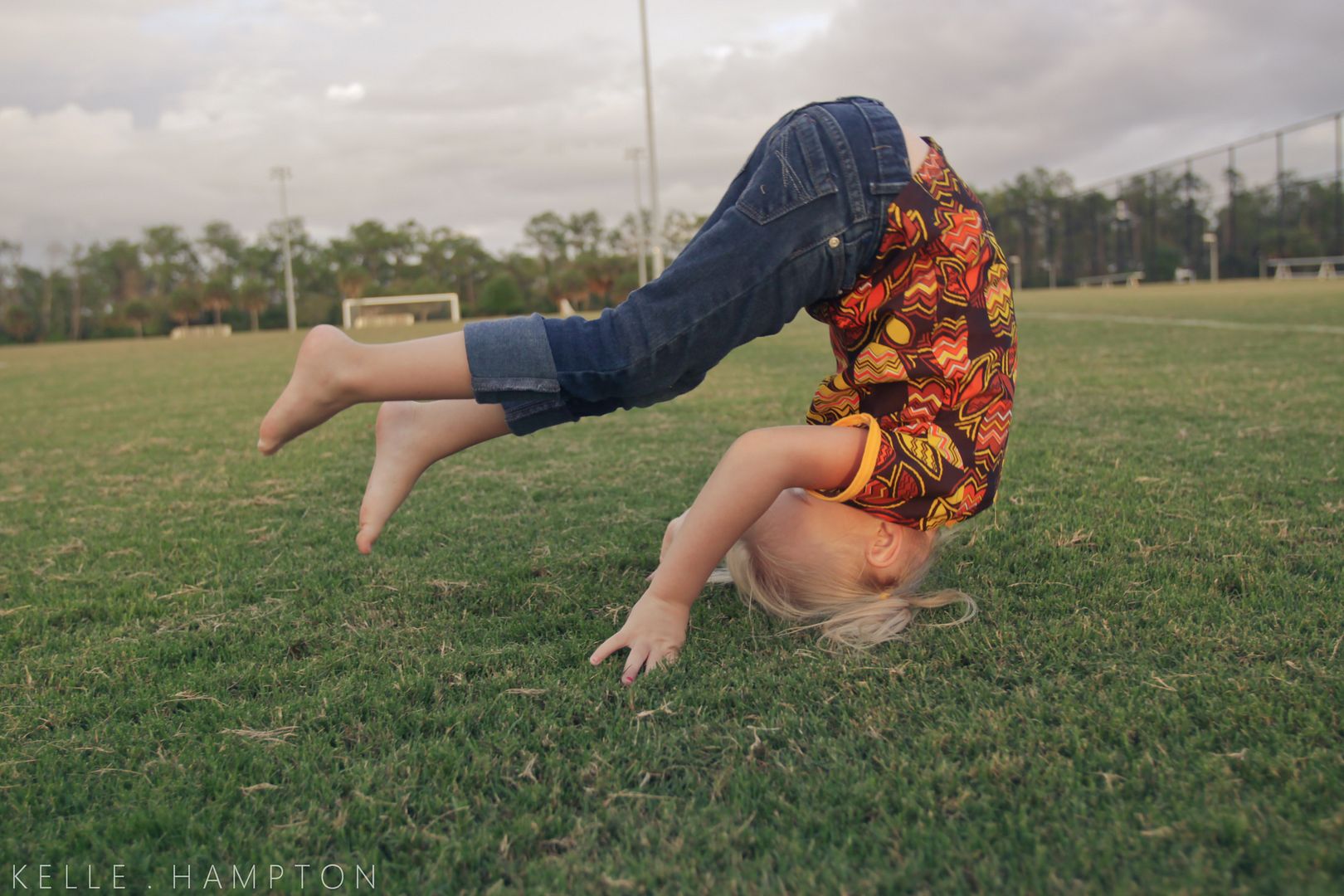 What makes me come alive this week?

Yellow.




I scored an old wooden high chair at Goodwill this weekend for $20. I've been wanting one of these for a while now, and as I turned my cart past a rack with a hawt pair of double velcro beauts...

(Insert pictoral evidence):




...I saw it hidden in the back corner of Goodwill, highlighted against the drab linoleum floor. The high chair. And it sang to me: "I'm yours. Take me home. Paint me yellow." I obliged.




Lainey helped.




Moral of the story: Want to come alive? Paint something yellow.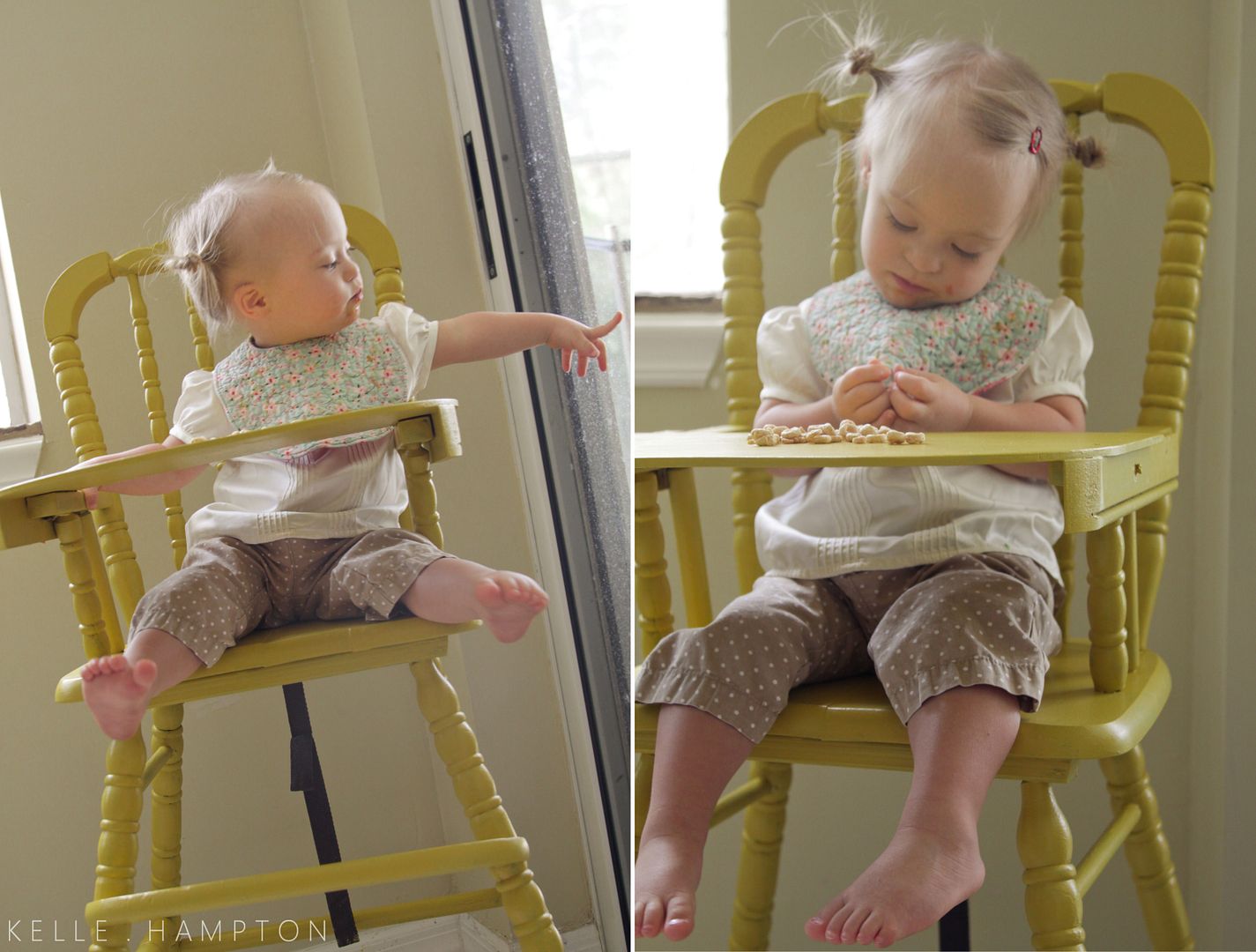 Brett has since worked out a safety strap situation because dads are very good with these sorts of things. Safety things.


More Goodwill scores:




We came alive at sunset the other night when, last minute, we decided to jump in the car and head up to a local soccer field.




The grass was soft--different from our front yard's tough turf. We kicked the ball, read books, and ran from one end of the field to the other for no better reason than because we could.




Want to come alive? Do something spontaneous. Get in the car. Drive. Stop at an open field and run with your kids until you all fall into a heap on the grass.

My mom and George arrived yesterday and will be staying with us for at least a week. I am delighted by the sight of my kids being entertained by grandparents. I am thrilled with the sight of my mom and someone she loves. I am reminded of how different things were for all of us just a few years ago. More people to love now. That makes me smile.




We explored the woods this morning, walking far past the fallen tree where we usually end our adventures. A line of scattered cypress knees traced out our path and we zig-zagged between them, stopping for a pinecone juggling act, courtesy of George.




Want to come alive? Explore the unexplored. Invite friends to come with you. Make note of what you see.



Lainey's ric rac dress, The Measure

What makes you come alive this week?

*****

Late Friday Photo Dump from last week:



Friday Phone Dump photos are taken on the Instagram iPhone app (free) and dropped into a 12x12 collage using a photo editing software (Photoshop Elements works). I am @etst (enjoying the small things) on Instagram if you want to follow the feed.


*****

Bubblewish, the whimsical felt twinkle light shop, is back to sponsor this month. Both my girls have Bubblewish lights in their room, we enjoyed our holiday Bubblewish lights this past Christmas, and our shower curtain is currently draped with one of Bubblewish's felt garland strands.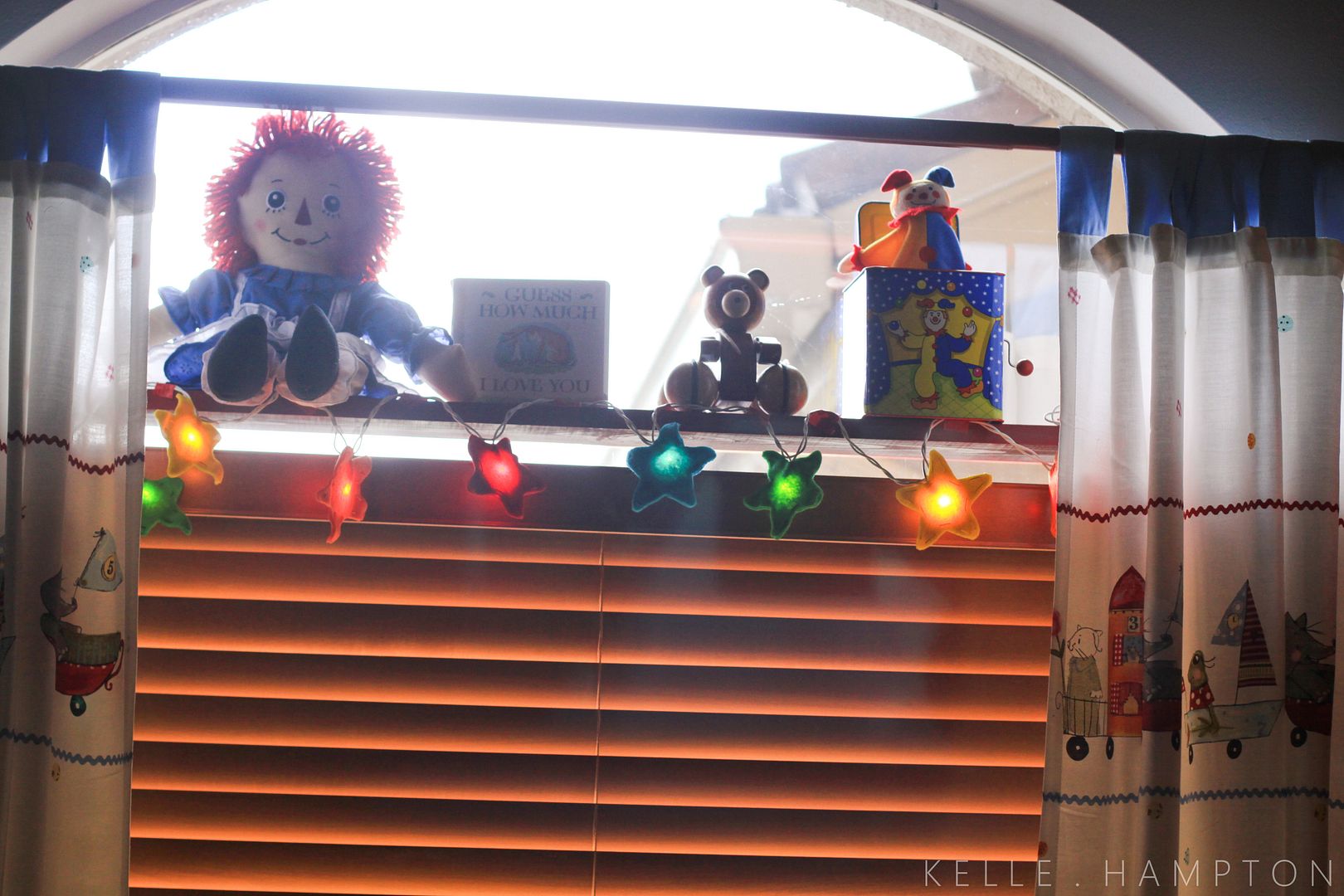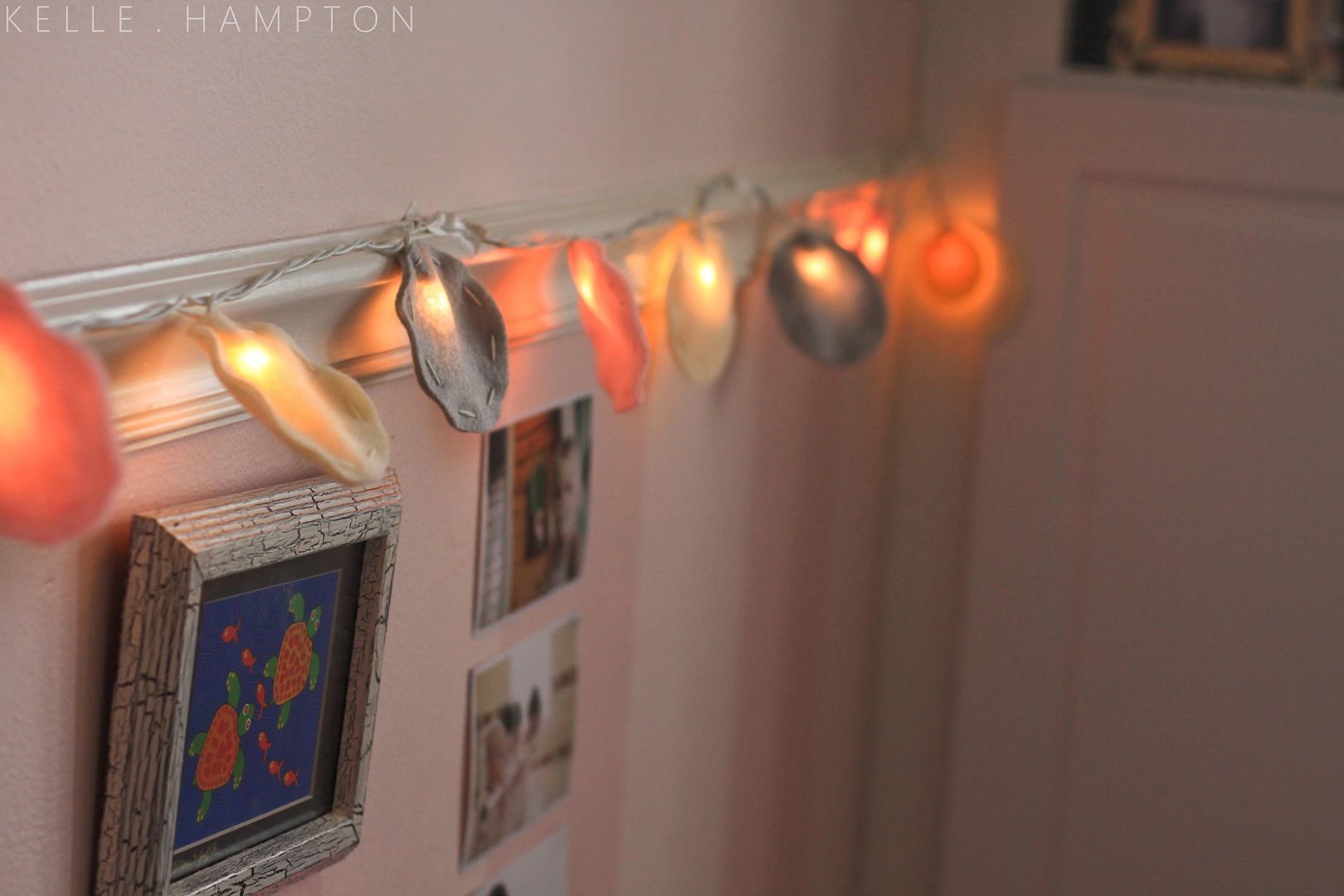 Available in a variety of shapes (circles, stars, birds, Pac man, your child's name), Bubblewish twinkle lights are the perfect accessory to add an enchanting touch to any room in your house. Use code ENJOY20 for 20% off your order. 5% of all sales will be donated to the Down Syndrome Association of Central Texas.

*****

I'm going to go out on a limb here and say, you know what? I think tonight's gonna be a good, good night. And this week, I shall write. I shall write until my heart's content because that, my friends, is what makes me come alive.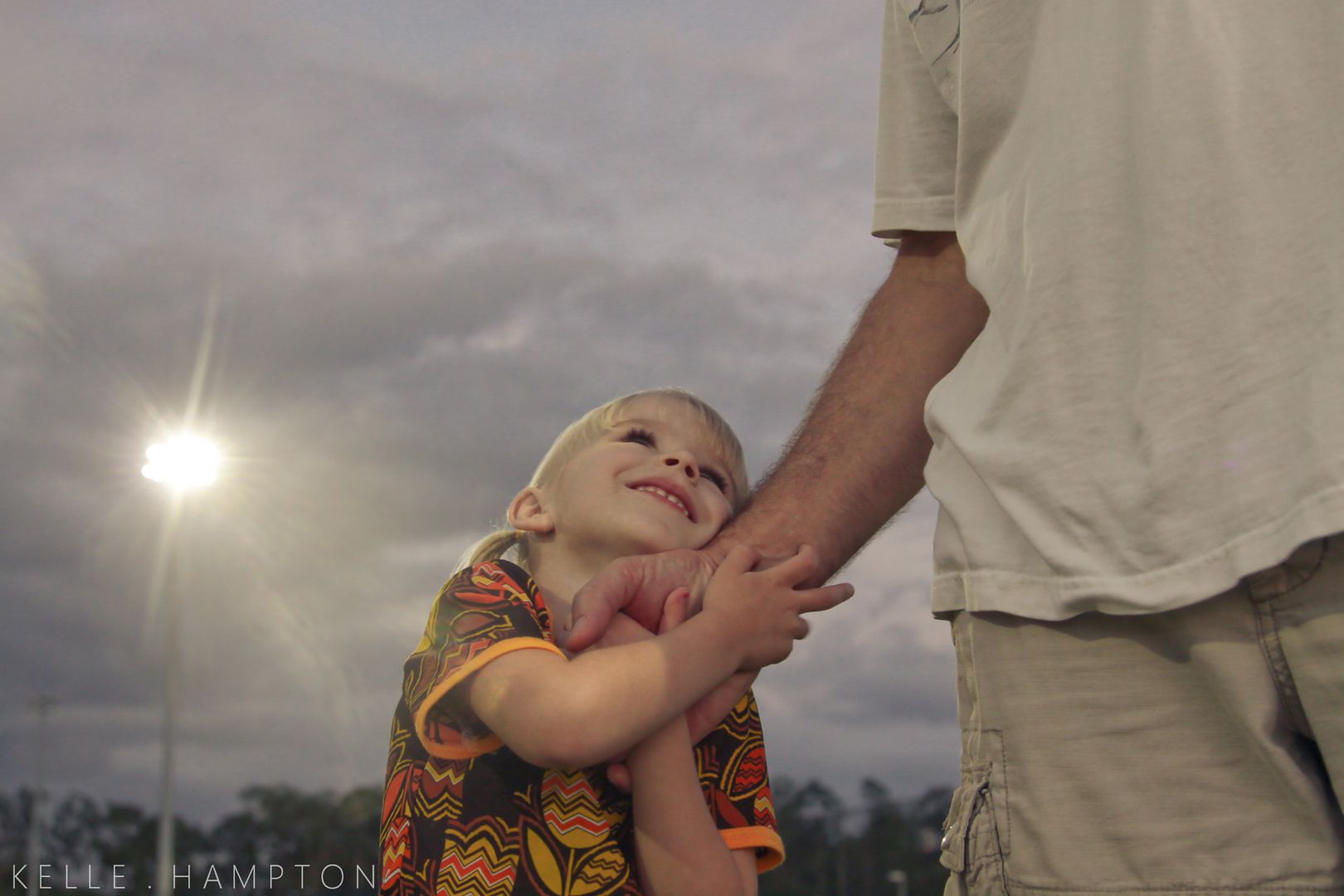 Happy Monday.
(P.S. Speaking of writing, I know I've sung Mamalode's praises in the past, but it really is a wonderful magazine. Their spring issue is headed to mailboxes next month. I wrote a piece about the power of writing and how the process of writing Bloom changed me. It's included in this issue along with some great essays from talented writers I admire! Subscribe and get yours now.)