Fridays should start something like this, yes?




I love her smile--it's so big, she has to close her eyes to contain it.

*****

And if Fridays should start like that, then every week should start by knocking on doors, soliciting candy. It sets a celebratory tone for the days that follow--and a Milk Dud supply to boot.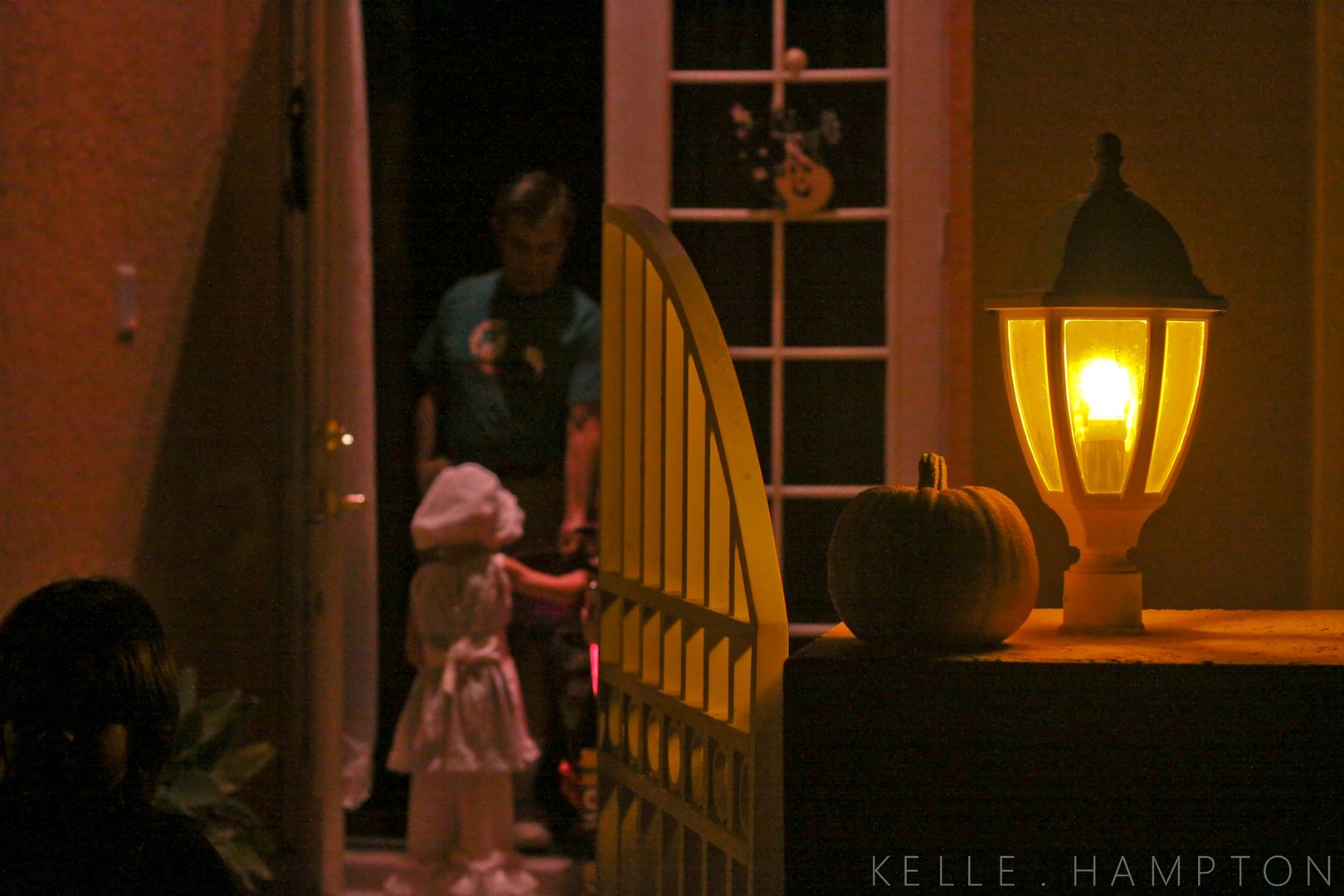 Slowly, year by year, Lainey has lost her hesitation for trick-or-treating. This year, at four years old, she boldly marched to dim entryways on her own--past synthetic spider webs stretched across hedges and plastic skeletons hung from branches. She didn't ask to hold our hand or shy away from the big kids. Little Bo Peep is no timid little sheep, at least when handfuls of Starburst are invovled.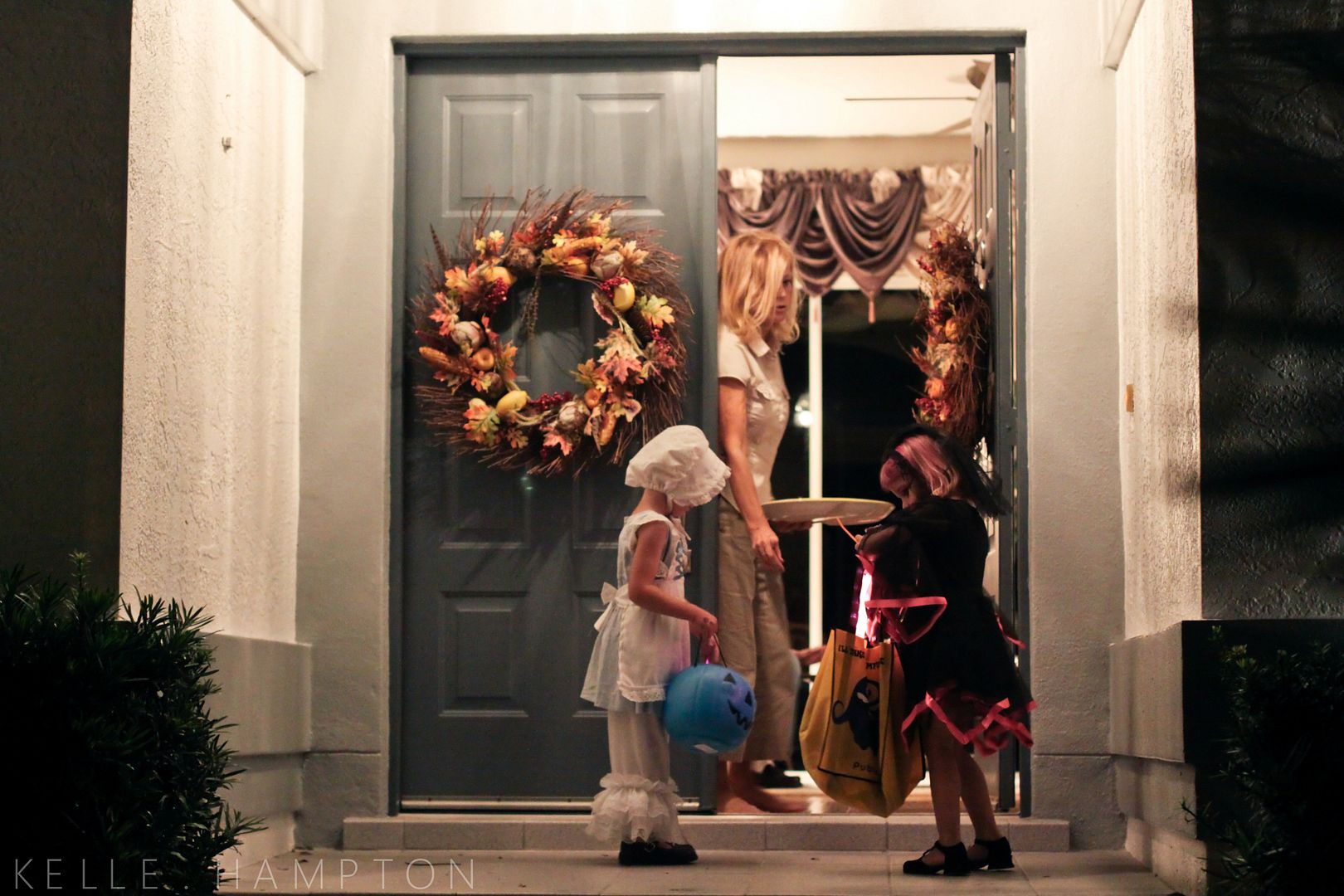 *****

Ballet is still going strong as is the will of the little sister who wants nothing more than to be part of Big Sister's class.




Thanks to a broken door that wouldn't stay closed this week, she weasled her way in, and her smile screamed "I know I'm not supposed to be here, but look at me!"




And yesterday, in our hour of imagination exploration with Miss Lulu, we went to the moon. It was quite spectacular.




*****

Our resident humidity has been swept away and replaced with pleasant breezes and cool cement. We've been welcoming each morning with the ceremonious opening of sliding glass doors, and ending each night with talks of what we are anticipating in the coming weeks--a camping trip, an active fireplace, and maybe--just maybe--seeing our breath in the morning.

This time of year, we love our parks. No more hot-stepping across blistering pavement or testing silver slides first for burn patrol.




Since the moment I placed both my girls in a swing--way back when I had to prop blankets around their bodies and anchor their little heads--they smiled. They always smile when they swing.




Our park visit the other night was followed by an impromptu dinner at Chili's. Brett is practical and resourceful, and whenever I'm looking for excuses to go out to eat ("We don't have anything in our refrigerator," a.k.a. "I don't feel like cooking"), he magically finds leftovers or some brilliant recipe for flour and water. I love going out to eat--to the simplest of places. I love the vibe of our family in a booth, the cheap waxy crayons they bring my kids, that we're-on-vacation feeling that comes with having someone bring you baskets of chips and salsa and extra napkins. So when Brett actually proposes on his own that we go straight from park to restaurant? I want to marry him all over again.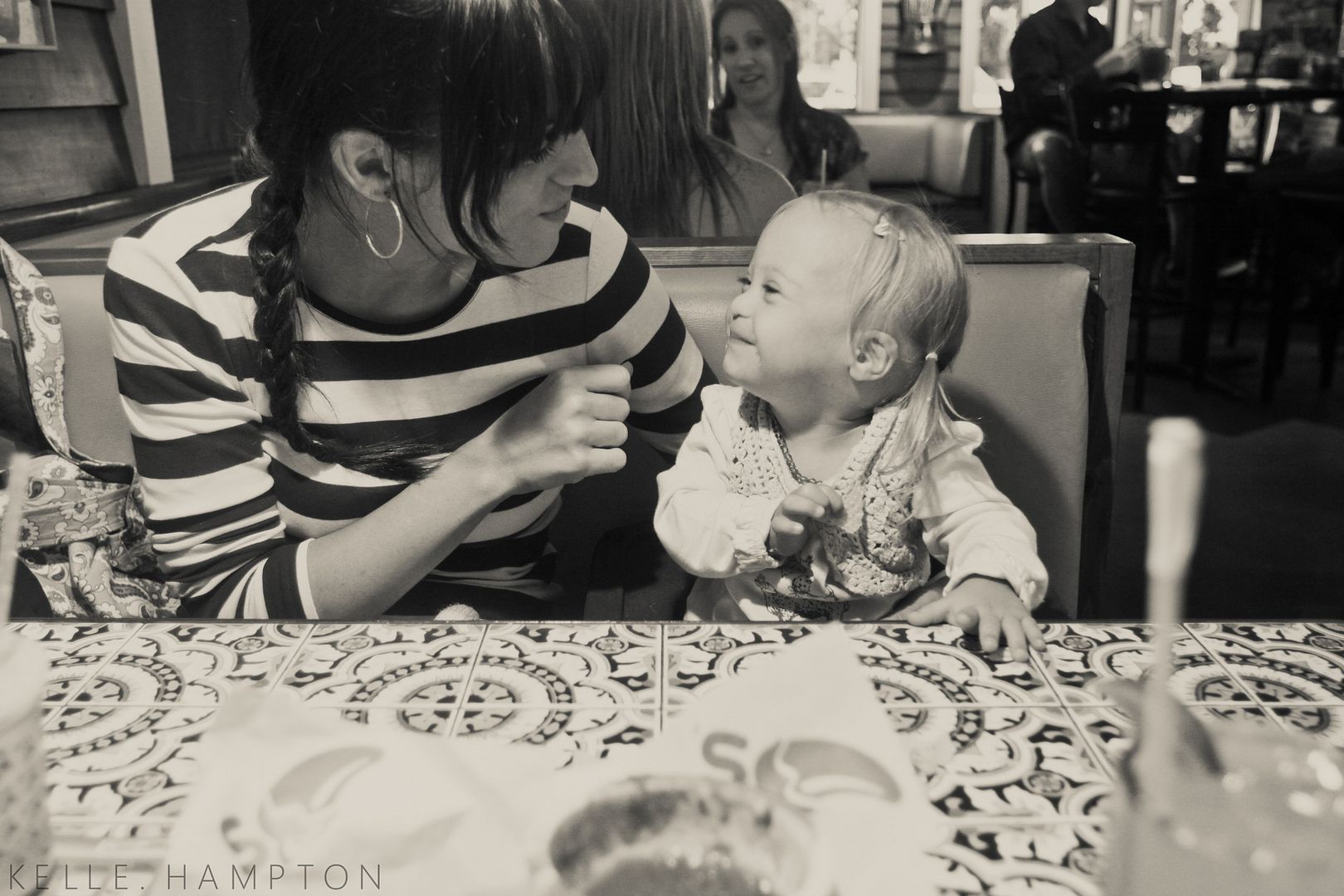 *****

Nella and Latte. Their relationship is much like the one Lainey and Latte shared back when she was a half-pint too. Love, hate. Strange silences, silly games, a secret language only they understand. Latte is, literally and figuratively, a female dog. She likes to have the last word. She likes to win. Both my girls have challenged this.




*****

Among Park, Target, Aleena's House and Ballet, somehow Fruit Market has found its place among Lainey's Favorite Places to Visit.




She likes that she can push her own cart and eat free samples. And now, we've added shopping for plants and flowers on our market visits.




I'm slowly building a collection of greens to fill my bay window. I've allowed myself the privilege of buying a new plant for every week my current collection survives. So far, we have a family of five thriving pots. This is an amazing feat.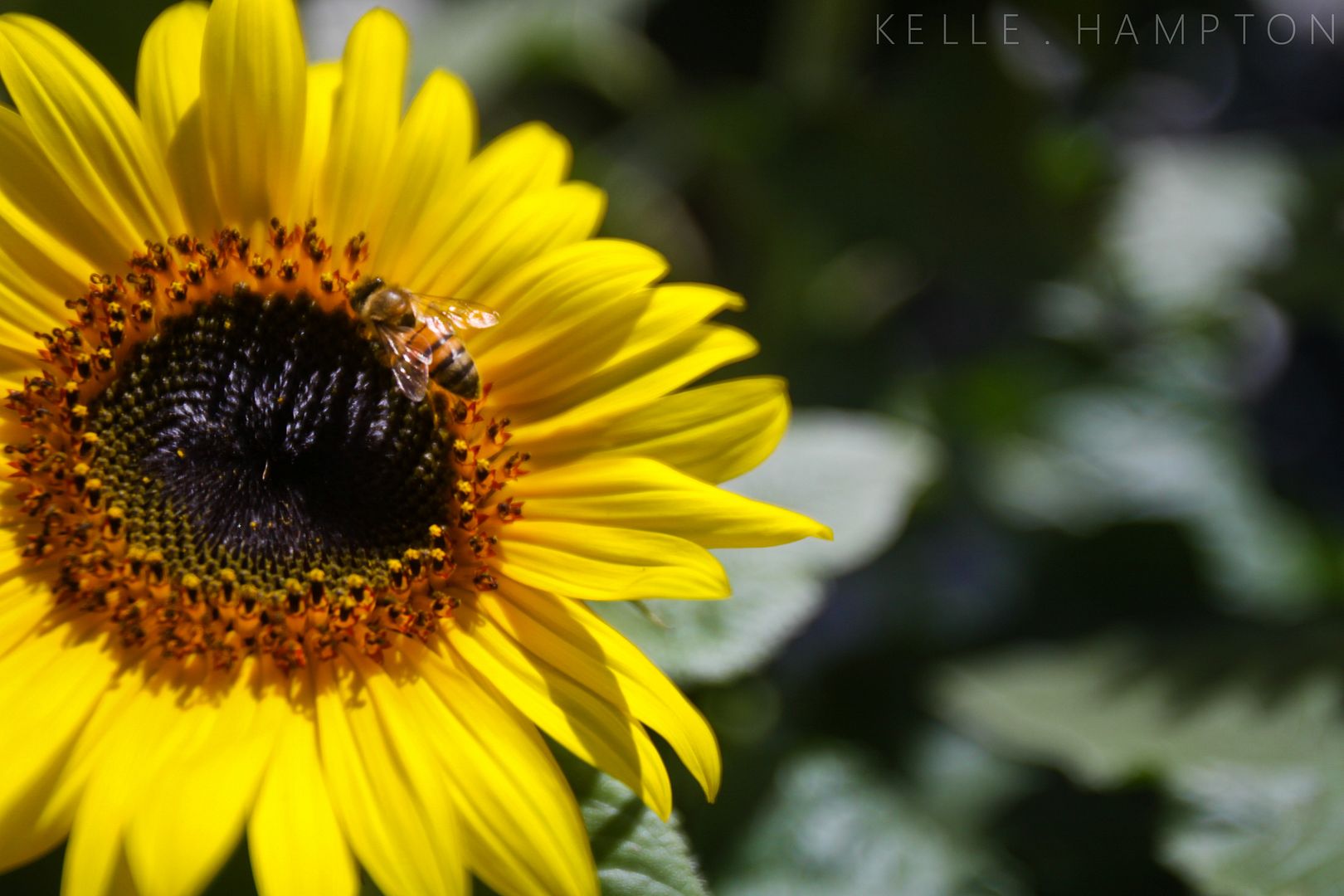 The happiness effect my new plants has given me is far too great to let my care-taking efforts weaken. We shall see.




Sister sharing makes me smile.




*****

Friday Photo Dump: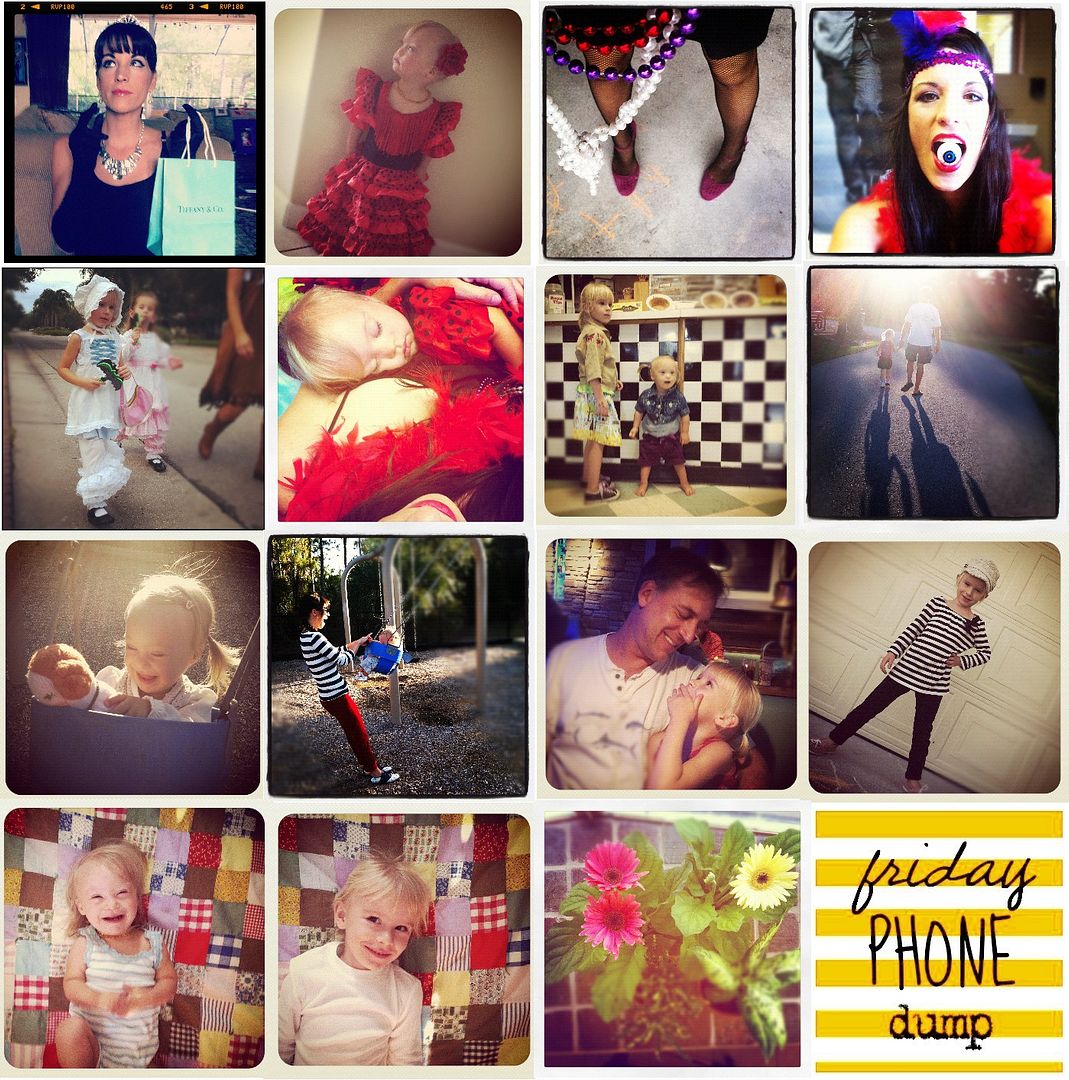 Friday Phone Dump photos are taken on the Instagram Iphone app (free) and dropped into a 12x12 collage. I am etst on Instragram if you want to follow the feed.

*****

Our new sponsor this week is a beautiful mama who has a heart for art.




Casey Weigand is a multi-talented artist who paints, hosts art classes for kids in her Dallas studio and offers her blog design expertise. If you're in the Dallas area, check out her hands-on art classes. And if you're not in Texas, you can still buy a piece of her beautiful art or benefit from her blog design talents here.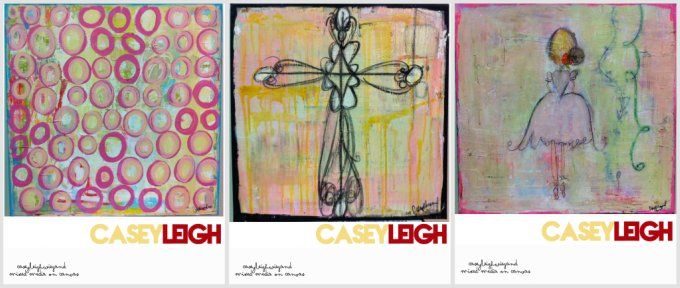 Casey is giving away a $50 gift card toward Casey Leigh art in her shop. One comment will be randomly selected from this post and announced Monday.

Check her out! Her blog is a fabulous, colorful place to browse too.

*****

It's Friday. Let the weekend begin!