I just walked Nella to sleep under a cloudless starry sky. I wore a sweater, socks and warm closed-toe shoes. She was hugged by fleece pajamas and our favorite quilt, its tattered corner pulled around her head like a hood.

"Cover her ears or get a hat," Brett advised before I slipped out the door. He likes to advise--it's what he does, and tonight I smiled. It's not often we get to do that--talk about bundling babies or covering little heads.

She fell asleep fast, what with the fact that I gripped her tightly, wrapped her securely--she didn't have a choice. But it was lovely nevertheless. Cold air and the thick crescent moon glowing, like an open smile. As her weight fell a little heavier, I slowed my pace and absorbed the moment. A cold Florida night, a crisp clear sky, the distant blinking lights of a plane, skipping across the stars of Orion's belt...and my girl. My girl, almost two, her innocence and perfection and independence and neediness all in one, pressed against my middle where she grew not too long ago.

And now Pedro the Lion is singing about Peace on Earth and Good Will to Men, and I am a little bit in heaven even though I broke an entire carton of eggs (minus one) tonight and Nella dumped a bottle of red glitter onto my office rug.





The girls and I took a last-minute trip to the beach last night. I love a good Florida winter night beach trip.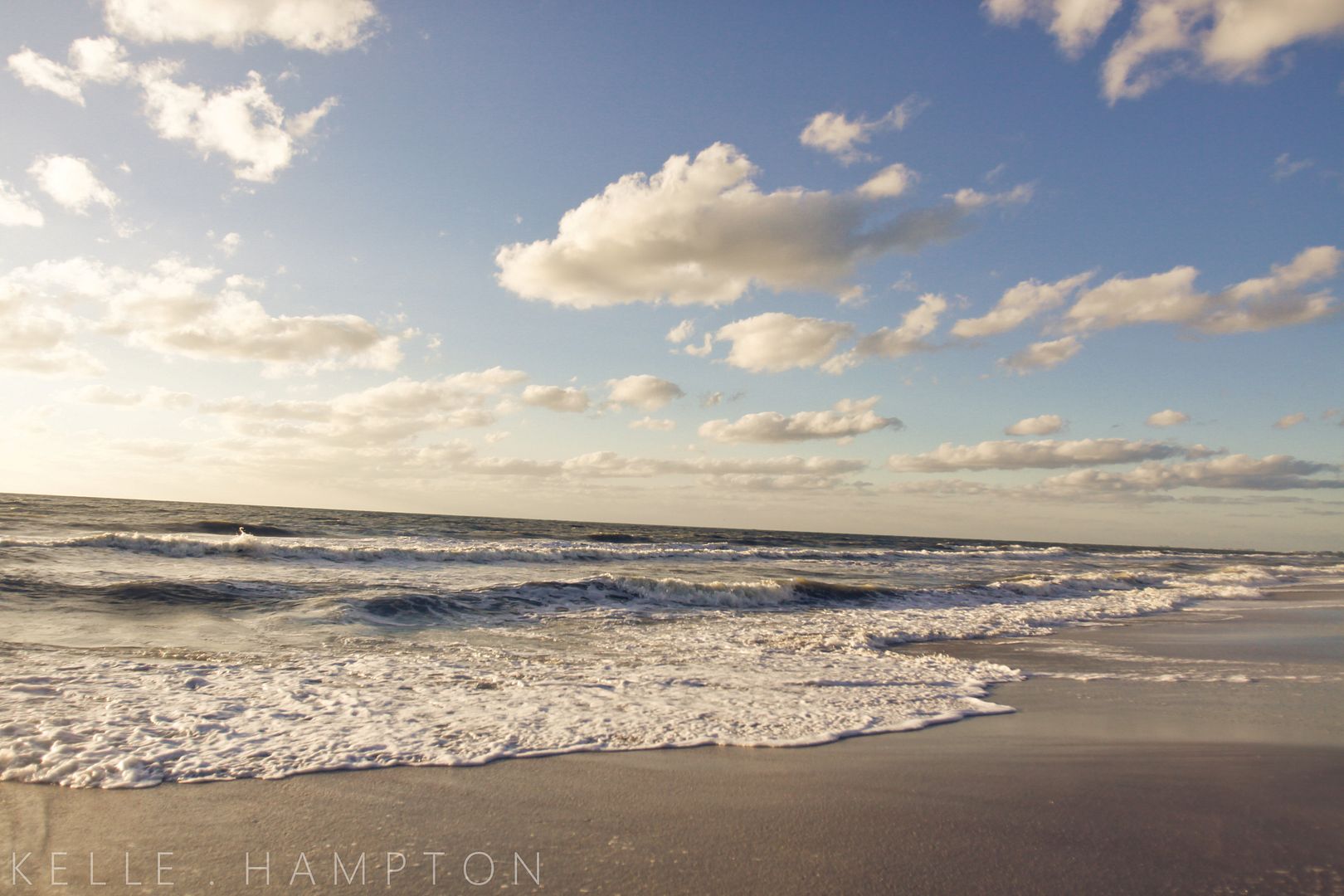 The wind was wild, stirring up so much sea salt that we coughed and cleared our throats the entire stay. Our beaches are quiet when it's cold, calling only the bold, the truly dedicated sunset watchers. They know the secret--that the beach is more mysterious, more beautiful, more sacred when it's cold and vacant. We watched as a small mix of tourists and locals walked along the edge of the tide, huddled in sweatshirts, stopping for pictures right when the sun kissed the horizon. I wanted to walk far; Lainey wanted to sit and dig in the sand. So, sit and dig in the sand, we did.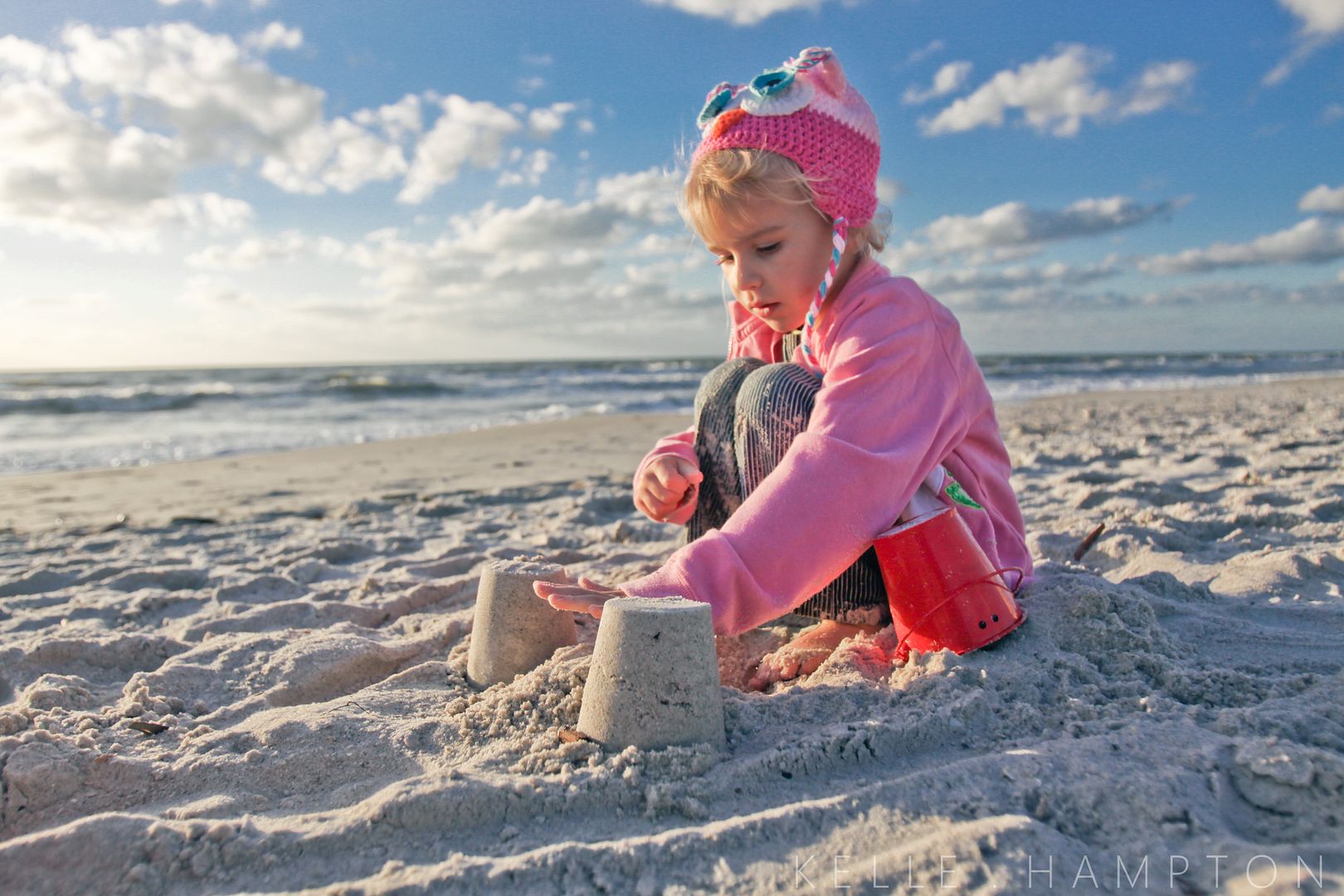 And the sea turtle once again made her voyage to the sea. Because that's what sea turtles do.




The gulf was alive with waves bigger than I've seen in a long time. They crashed impressively, their pools gliding far up the beach where they washed away shells and footprints and teased my girls with their encore of white foam, like carwash soap.


'




I miss the snow. I miss mittens, the crunch of boots to packed powder, the way breath spins into white whispy clouds when it touches cold air. I miss electric blankets and the contrast of feet-in-warm-covers with feet-on-cold-floors. I miss that feeling in December when home is a haven, a safe and warm retreat from cold and dark and daunting.

There is an in-between though--the gray area of a little bit cold, a little bit warm, a little bit of a haven and yet a bit daunting at the same time. We find the in-between at the beach, on a Florida winter night.



My favorite face of hers, ever.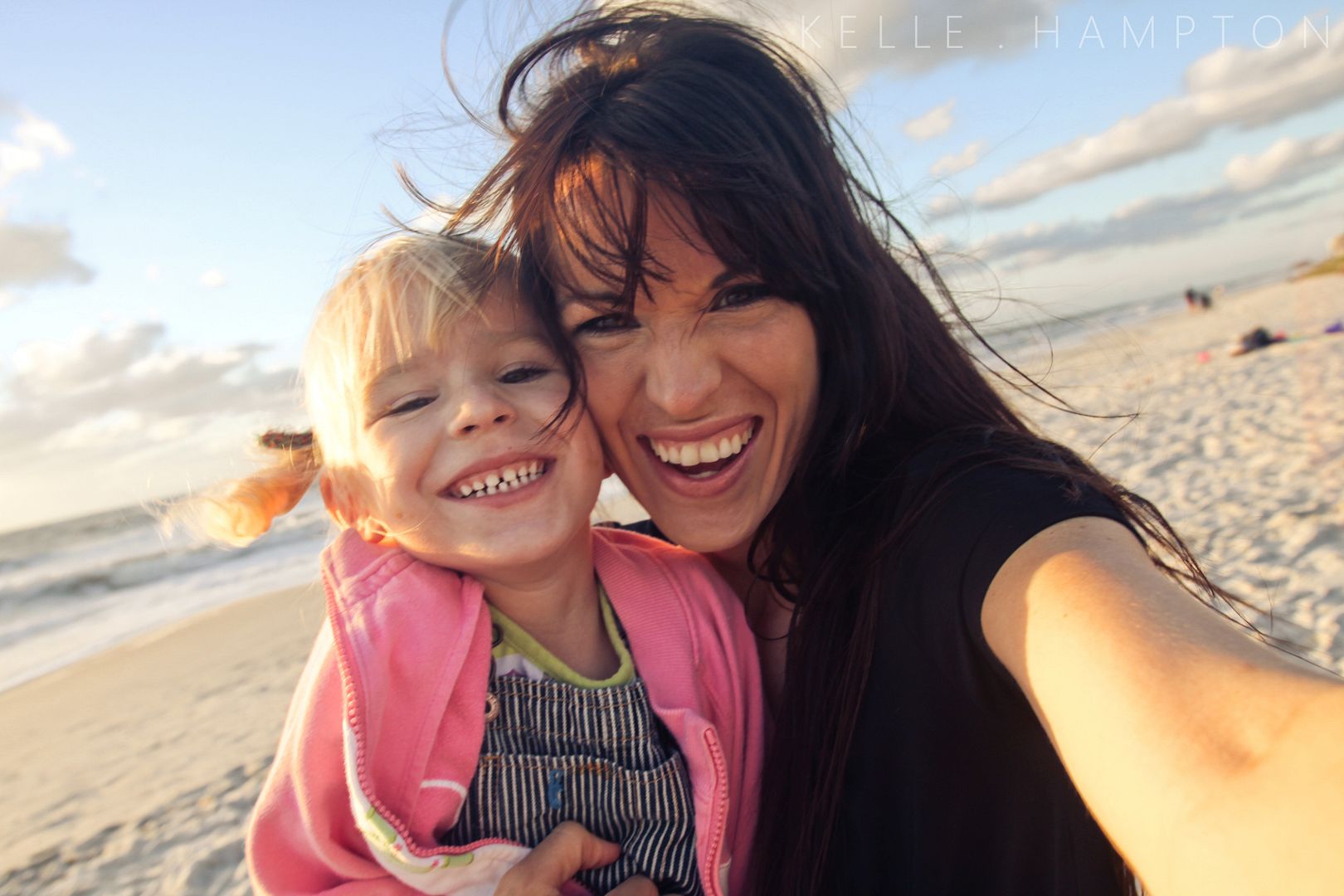 Kissing is so in right now at our house.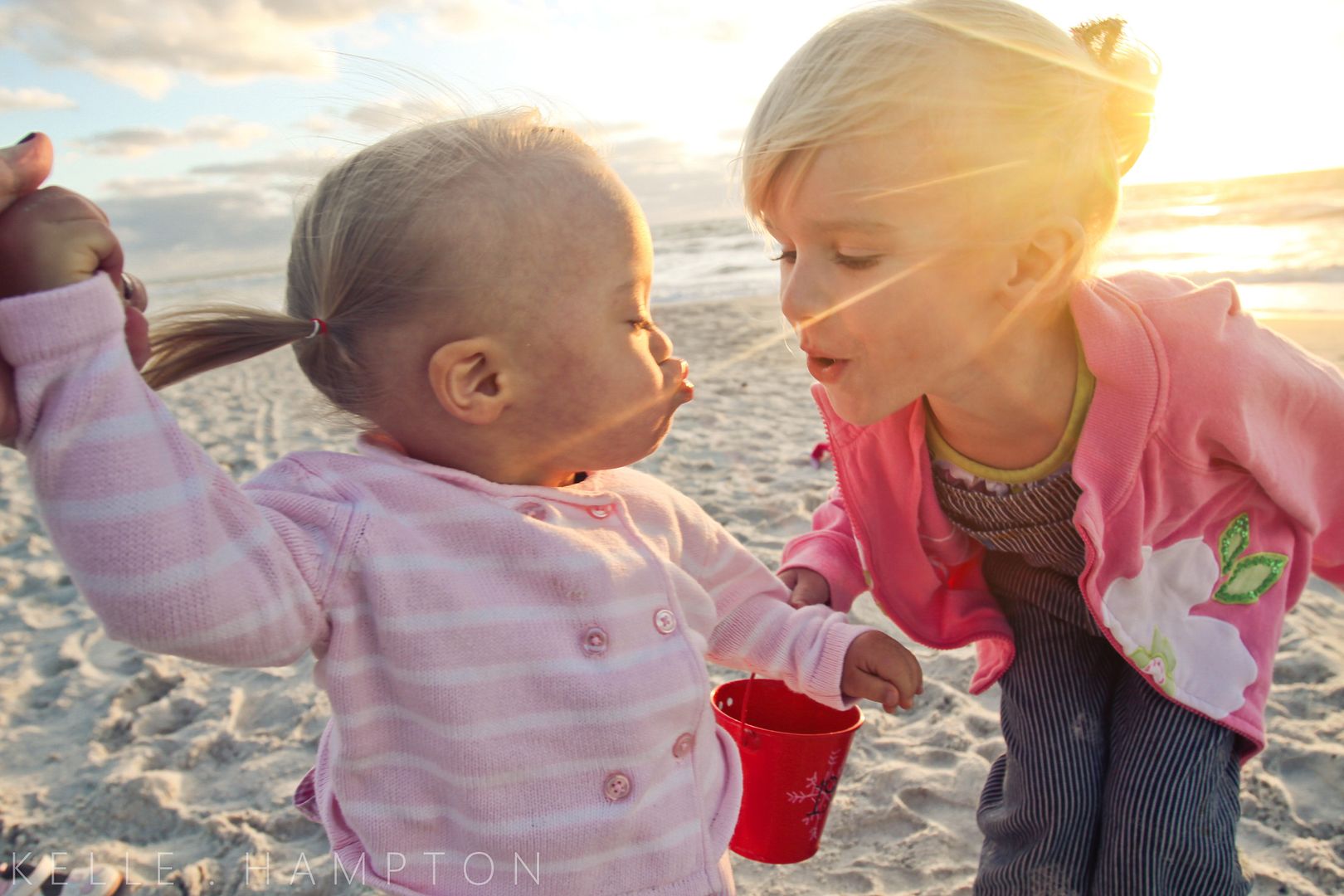 There's a whole lot of puckering going on. Mama likey.


'
This picture? Literally causes heart pain. Like it hurts a little bit.

Beach trips must be followed by beach store trips. You know, for sherbet push-ups and white cheddar popcorn.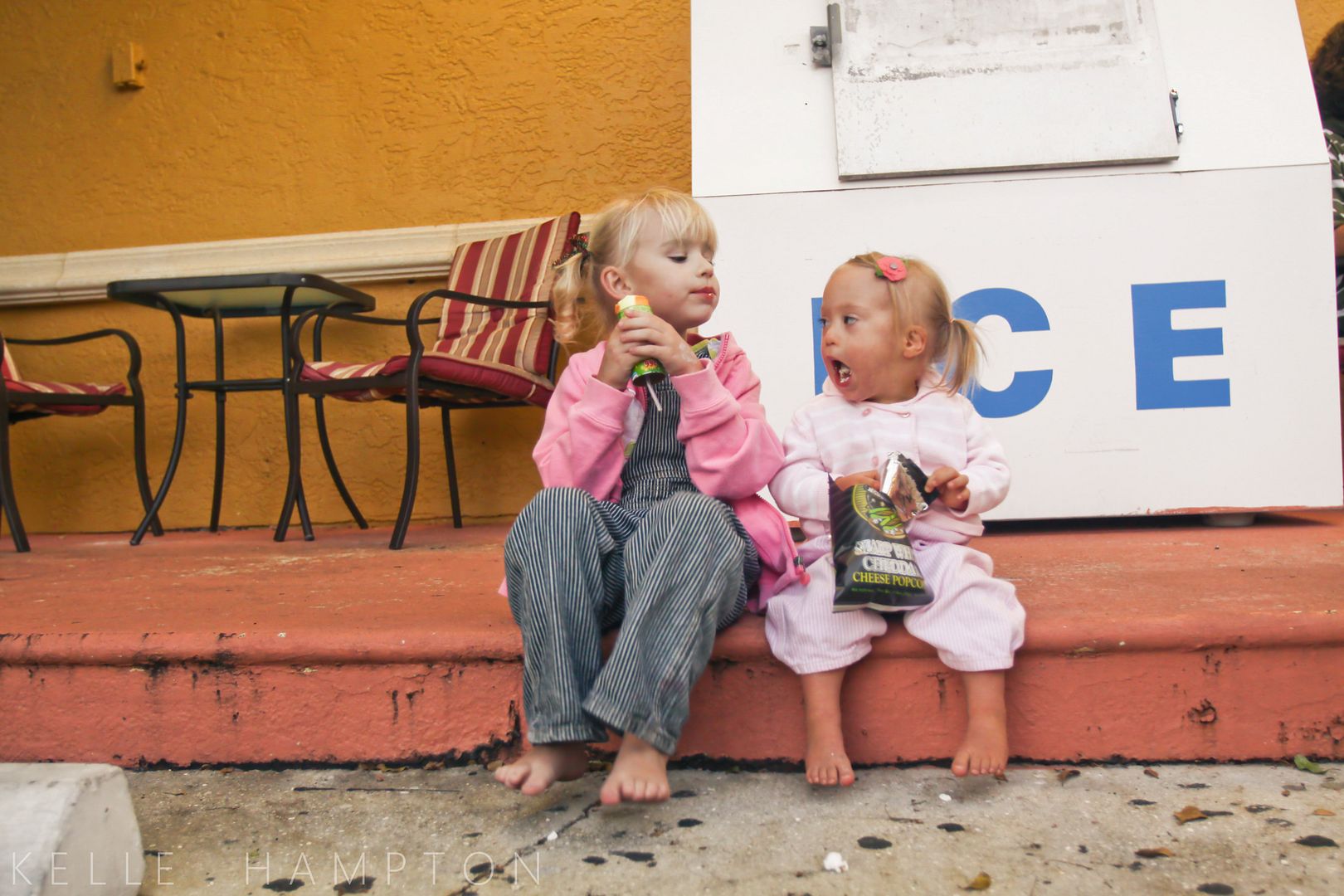 Nella: Hey Lainey, you like sea food? Lainey: That's disgusting.


We left before the sun set which, yes, is like slipping out of a theater right before the sensational final act. But it was cold and we only have so many times we can use that excuse here. So we enjoy it while it lasts.






A very gifted sponsor joins us this month with his captivating musical talents. Chris Schuette of Indiebear Music composes music for film, commercials, websites and other applications. I have always loved clean and simple piano compositions, and his CD is a beautiful compilation of musical talent--perfect for a dinner party or easy listening.




Chris and his wife are raising a beautiful little girl, Isla, who is hearing impaired. Check out his story, like him on Facebook or enjoy his music with a CD or an Itunes Download.

Ten commenters on this post will be randomly selected to win a free CD, All You Know by Chris Schuette. Winners announced in Friday's post.





A smile for you.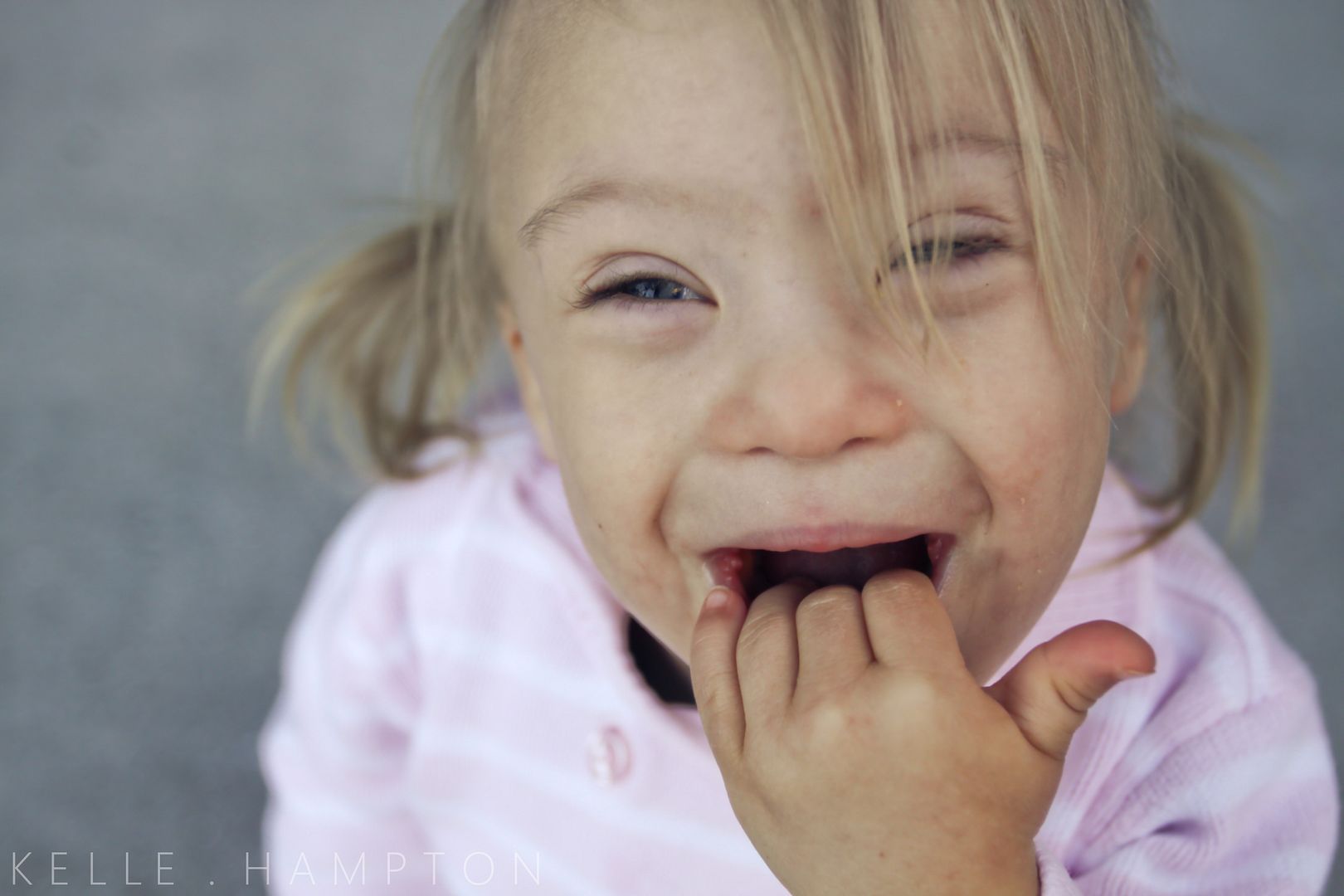 I'll be back Thursday for my last Hallmark sponsored post. It will be oozing with Christmas spirit.

Good night!