If Brett says "Trouble in River City," we all deploy--jumping up from our stations on the couch, in the kitchen, in the office--and off to find Nella. We usually find her in one of the following situations:

A: Making a bee-line for an open toilet.
B: In a mad dash crawl to mess up a line of crayons Lainey spent forty minutes organizing from lightest to darkest shade.
C: Going for a bottle of rum (yes, this happened. It broke, and now we don't keep rum in the pantry).

We got trouble in River City a lot these days.



At the bottom left corner of this mirror, you can always find little tiny lip prints.



Sneaking the dogs crackers. She flings them really fast and laughs when the dogs catch them in the air.

I bought our first gallon of apple cider this weekend. I simmered some with mulling spices this afternoon and drank a hot cup while I watched Lainey chalk out palm trees and little people on cement that was equally hot.

I am willing the sun to dial it down a bit while still enjoying the summer that dwells somewhat eternally here.




We are doing exactly what I intended for September. Slowing down a bit, staying in, having people over for dinner and upping our candle usage by a few hundred percent.



Pasta and Wine Saturday night

It's a cozy mentality, and I like the way it seeps into everything these days. I swear I talk slower--although I'm sure Brett would beg to differ.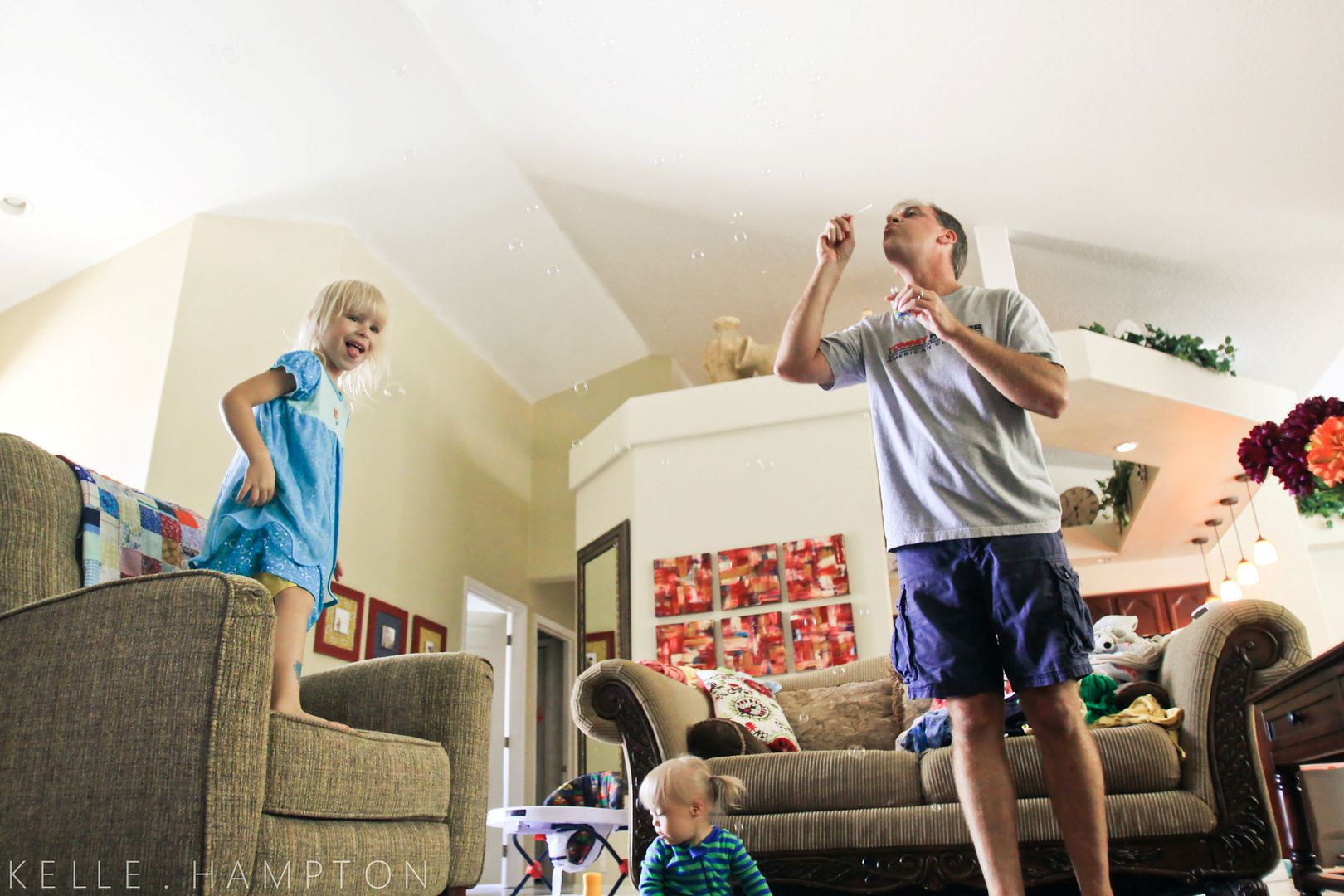 Catching bubbles.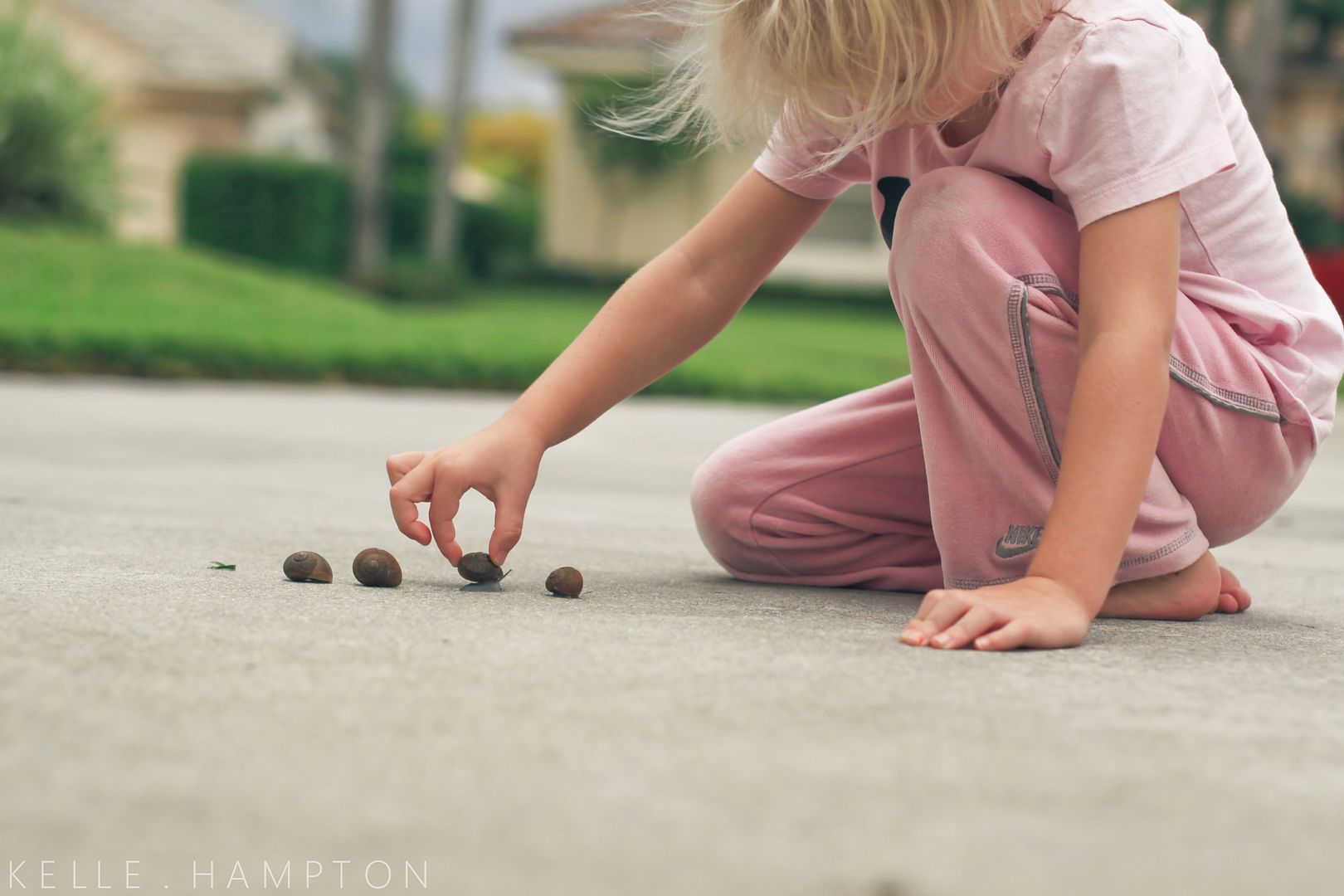 Snail Family. Big Daddy, Little Mama, Brother and Baby Sister.

We spent the afternoon at the library this afternoon, and I had knots in my stomach because I felt like all the librarians were looking at me--peering deep into my soul where my late fees fester. Librarians know these things, I am sure. Trouble in River City--they can smell it. I am also sure my fear of cops and librarians says something disturbing about my psyche, but either way, I've decided I'm going to clean up my library act and find a responsible way to make harmony in the book borrowing department.




I like it there way too much not to fix this.




And so do my girls.




So we left making wishes in the fountain to be better book-borrowing citizens and were on our way home.




And now, I'm off to pack bags. Brett's headed to South Beach for work, and we decided to head over with him to spend time with an old friend and explore the city for a couple days. City, culture, colors and no agenda--just the way I love it.

*****

Congratulations to the winner of a new slow cooker, courtesy of Relishrelish.com.

Comment #68, Hazel: Kelle, you crack me up, with your crazy escapades, you must have more than a little of Anne of Green Gables in you! Nice bruise, how talented of you to make it kite-shaped! I always bruise easily and am forever wondering where they came from. Your girls are both growing up so beautifully.

Hazel. Love your name. Love your Anne with an "e" reference. Now get on up and send me your contact info, if you please, so you can be a slow cookin' champ.

*****

Just Ducky Originals returns as a sponsor this month with their classic children's clothing, all made in Asheville, North Carolina. You can sign up to host a fall home show here or shop online here. (Check out their beautiful holiday attire!) Just Ducky also allows you to custom design items by selecting patterns and alternating fabrics of your choice.



Lainey's dress: Contrast Jumper in Rosy Corduroy and Red Snow Dot



Nella's dress: Contrast Jumper in Vintage Bow and Vintage Rose Dot

The quality is impeccable, and the fit is sublime. Shop Just Ducky HERE and to get your items shipped free use code FREE SHIPPING.

*****

More from South Beach later this week. Happy Monday!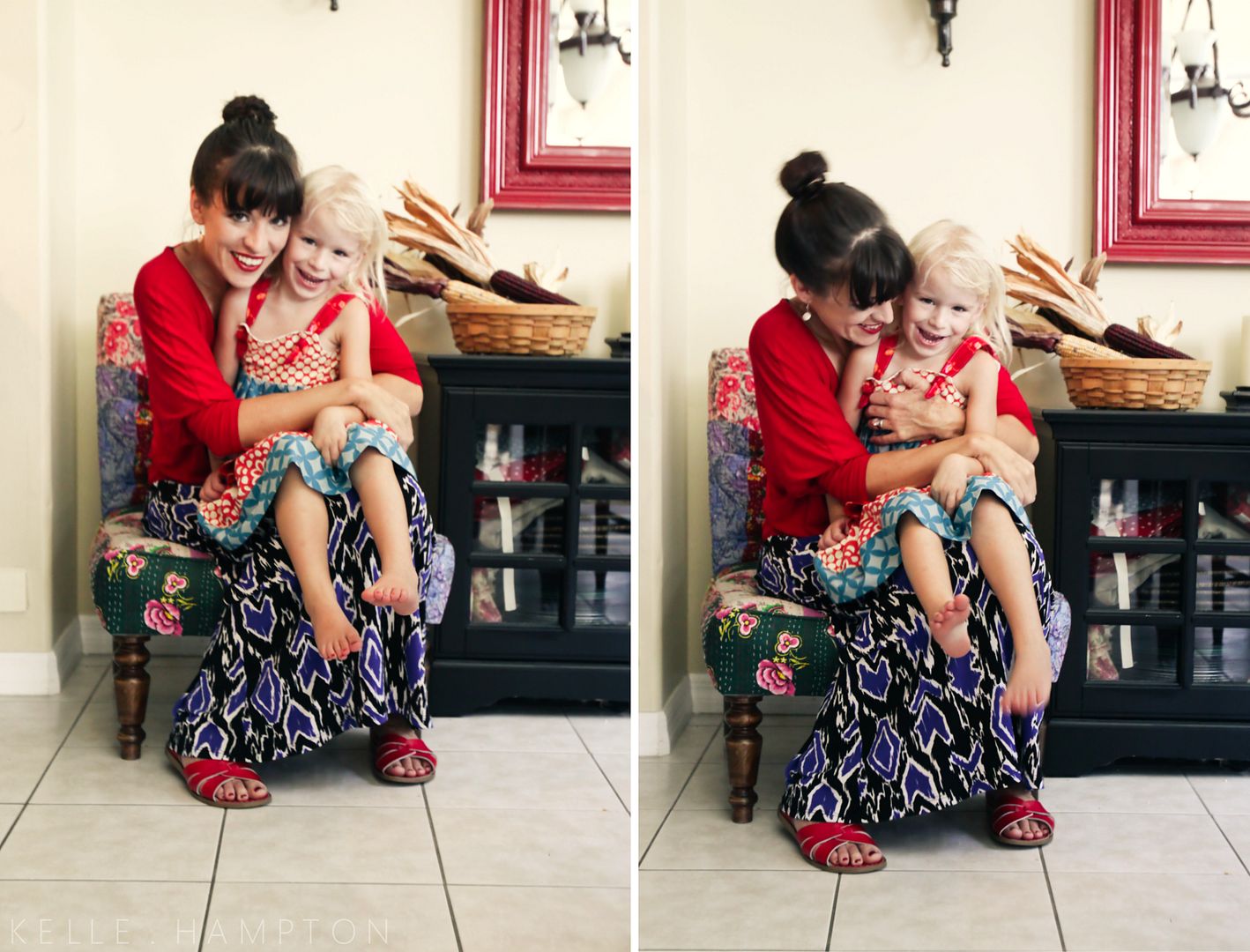 Oh, and your stories from 9-11 were beautiful. I read every one, and it's amazing the way everyone remembers every single detail from where there were that day. Thank you for sharing.