I have a little cling-on tonight--Nella's stuffy and wants me close, so a quick post it will be. I'll type as long as she'll stay happy stuffed in the sling and wedged up to a keyboard.

Quick Rain.
It rains almost every day now. It never lasts long, and I still marvel at how quickly sunny can shift to gray and cloudy and, after a quick downpour, right back to sunny again. I like the way the woods fill up with puddles in just half an hour and how the sun reflects so magically once it reemerges.




Thunderstorms are always great for house cleanings. And plugging in my Scentsy warmer. (this scent is my new favorite.) Her site is 10% off through Aug.

Cherry-Oh.
Lainey is highly entertained by her new obsession, Hi Ho Cherry-oh. As much as she loves it, I actually hesitate to get it out because I know even if we play it a hundred billion times, she's still going to cry when I suggest we do something else. I'm so cherry-picked out, man.




Paper Dolls.
I'd much rather play paper dolls fifty billion times.




My mom taught us the joy of paper dolls. She still gets all excited about them, and I admit, long after Lainey walked away from Kit's closet today, I was still debating over paper culottes or paper Peter Pan collar dress.




Bed Jumping.
It's allowed in our house. I'm just sayin'.




Bookworm.
I love how much she loves them.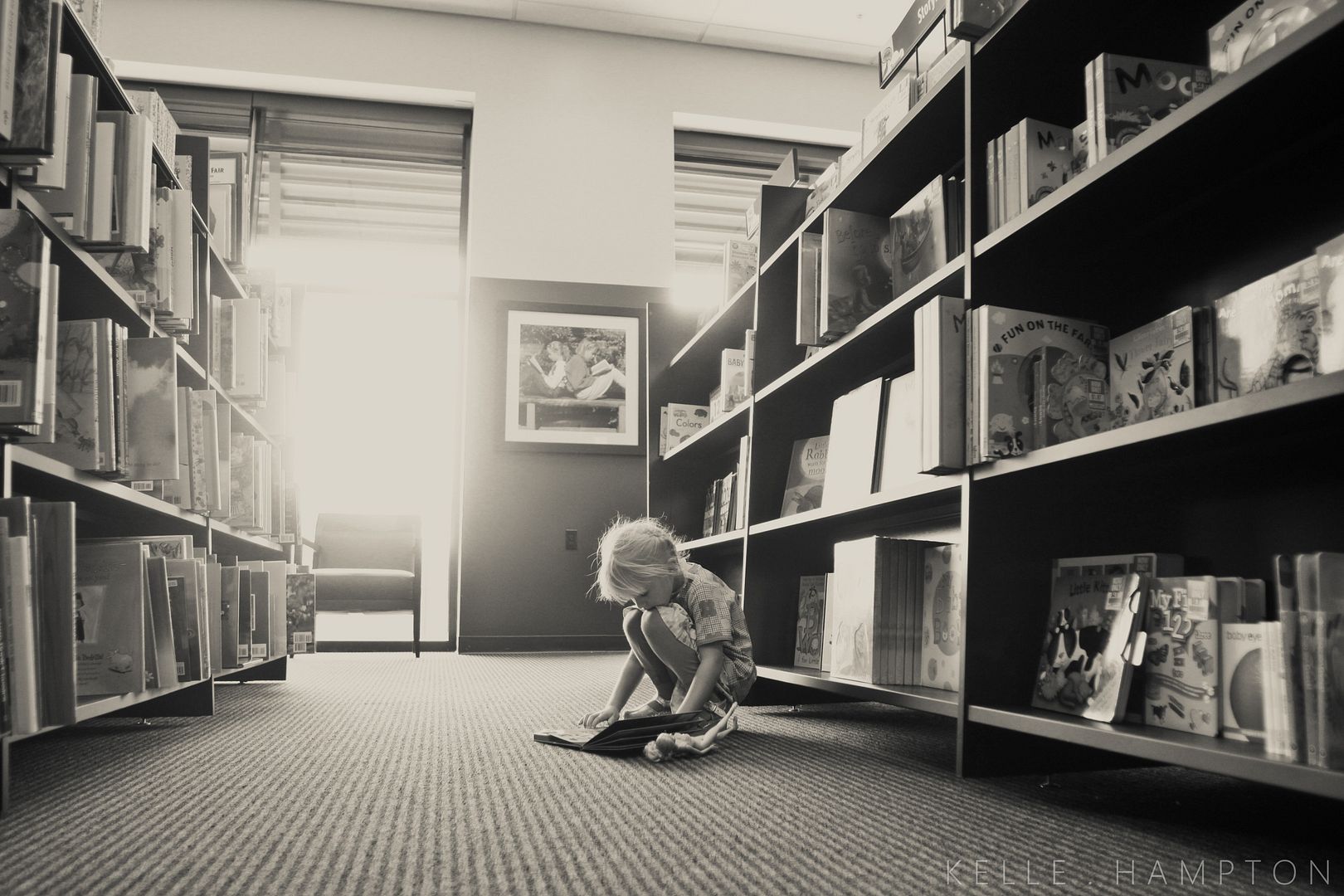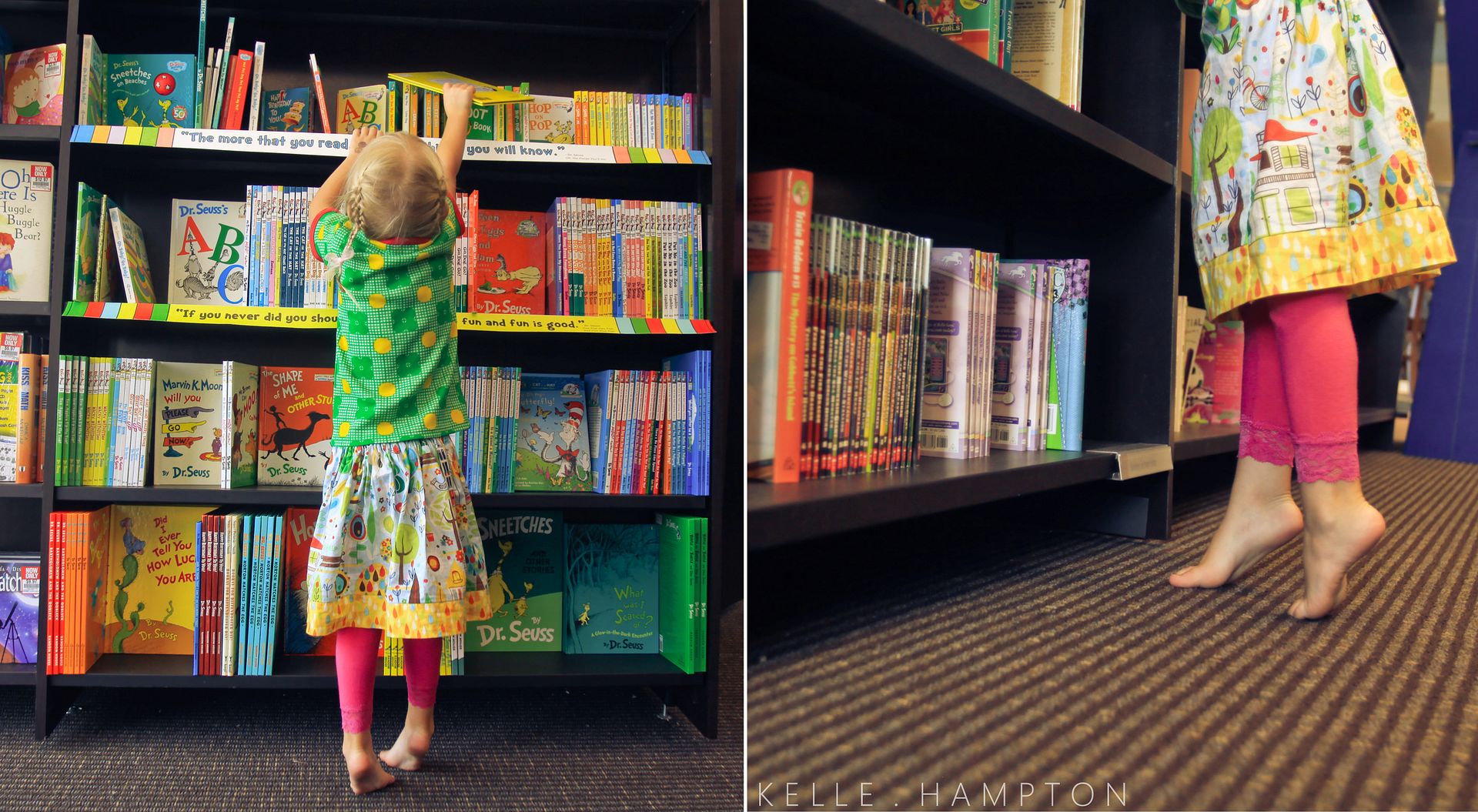 We had a bookstore camp-out today. Sprawled our belongings over half of the upstairs of Books-a-Million and laid around reading books like we were settling in for the night.




Dude, what happened to the children's lit classics?! Poop Picnic? Really?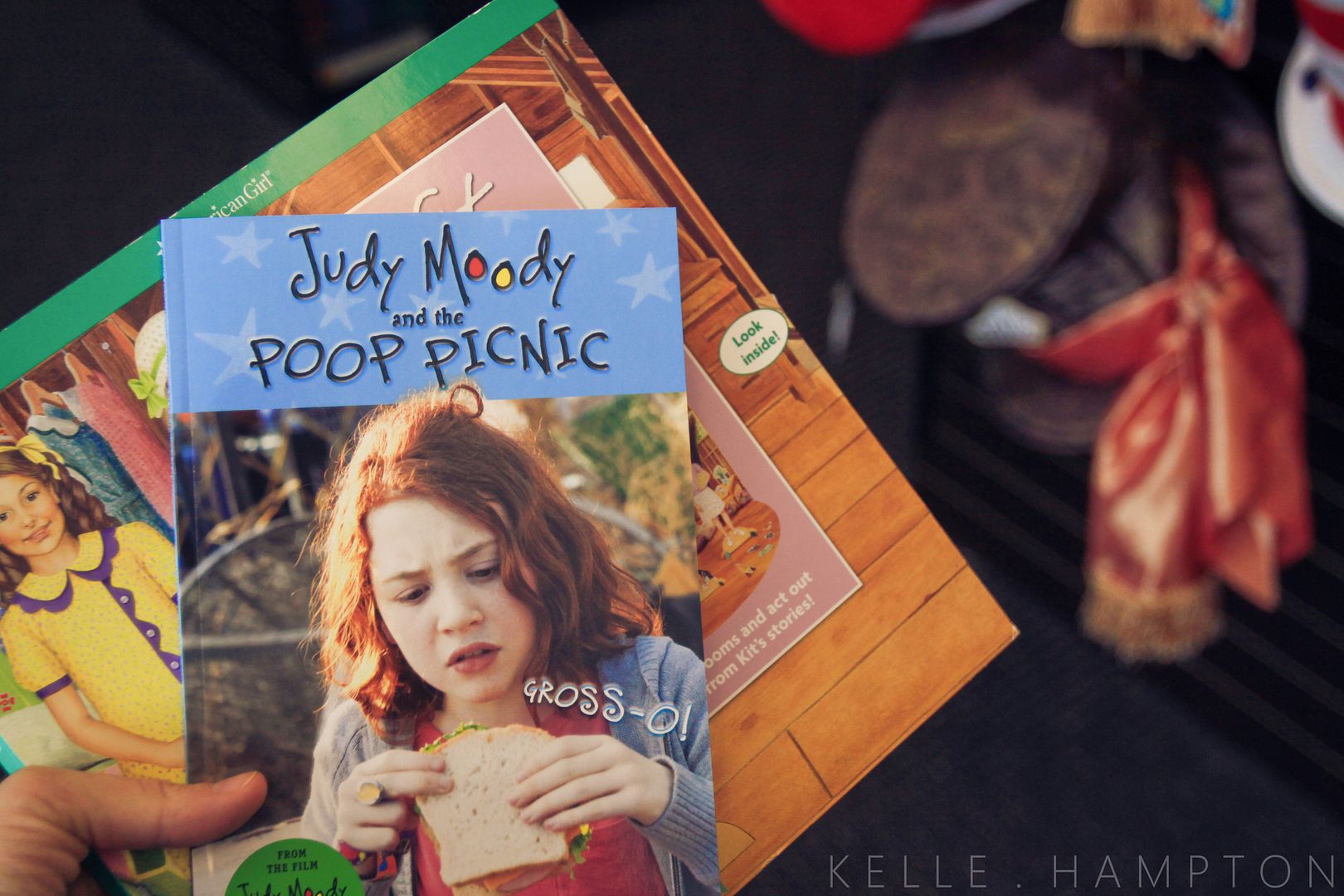 This One...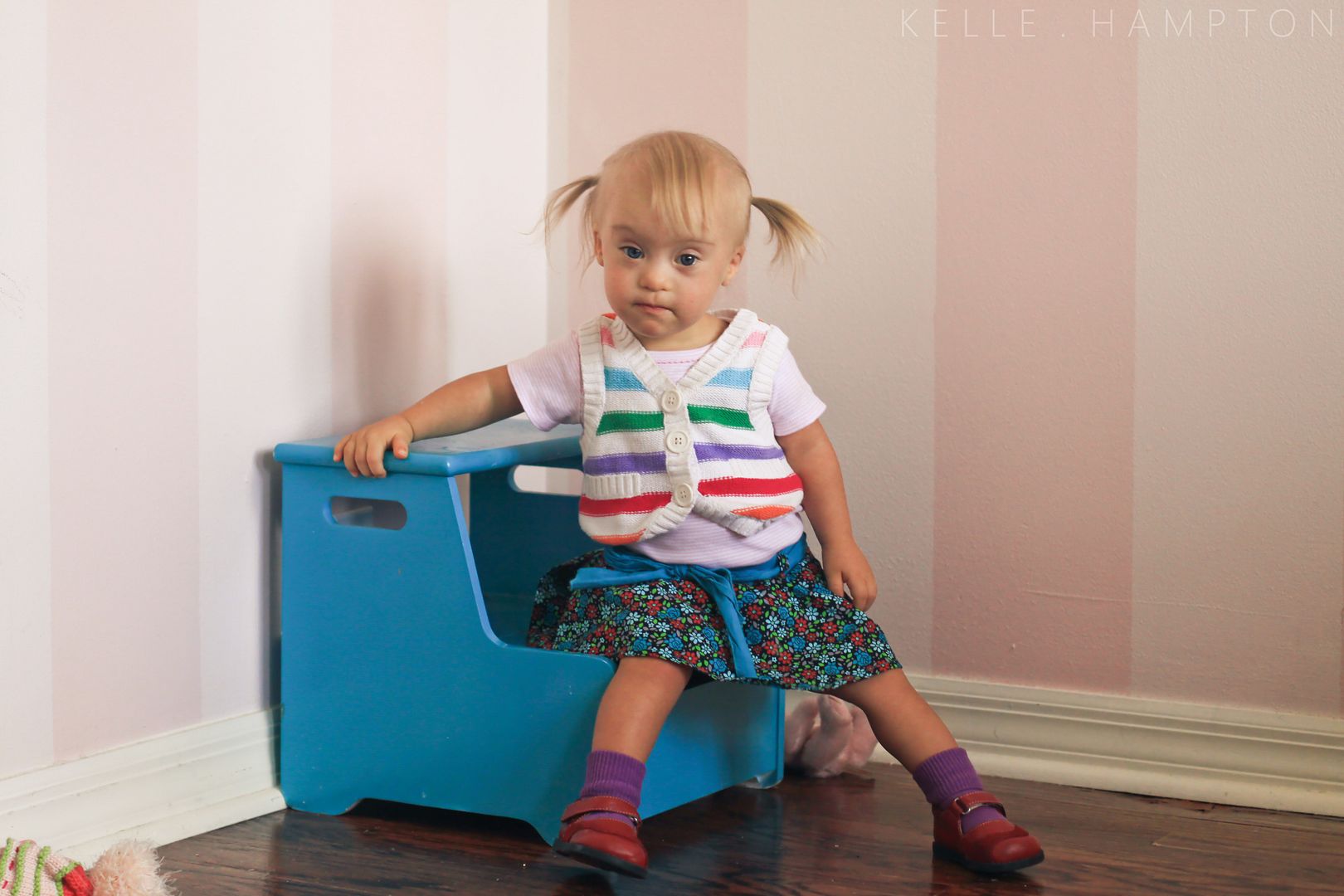 ...is funny. She gets it--the kind of subtle things that make us laugh, and she does them all the time and shoots us glances to see if they worked.




She thinks it's very funny when people say "ow." Like if you hit your head or trip on a toy, and you jump around wincing and moaning. She whips her head around and laughs, heartily. My sweet, empathic child.




Him.
Taking pictures of him with the girls is an easy task. He usually pays no notice to the camera, and a moment of authentic love between them is captured in a second's click. Bonus if his hair is combed and he's not in his pajamas because he'll let me post them...even if he's wearing the same damn t-shirt he wears in every blog post.



Nella's sweater tunic: Tea Collection. Brett's overworn Dr. Pepper t-shirt: not sure.




Tea.
A proper tea during the rain. Proper in that we were well-heeled and hatted. And pinkies out. British accent, optional.




Hoping, Dreaming, Planning.
I wrote a piece a few weeks ago that felt really good to write. Obviously, the blog is a small representation of our lives, and many things don't get shared. When What to Expect came to me about writing a post a little while back, I had just grieved the loss of a pregnancy--our second one since Nella's birthday. Writing about it was good for me, and I hope sharing it helps other women understand both the pain of that loss and the peace of moving on.

Read Hoping, Dreaming, Planning at whattoexpect.com.





We are doing well. A humming vaporizor and eucalyptus oil calls us from the other room.