Twelve years ago, right about now, I was home from college, probably cruising I-69 in my teal Ford Escort wagon, on my way to Courtland Center to blow some babysitting money at American Eagle, the back-up store for girls who drove station wagons and couldn't afford Abercrombie. I'm sure I was irresponsibly french-braiding my hair in the rear view mirror while I drove, steering with my knee and listening to this song, perhaps the greatest summer anthem ever. If white boys could rap, then certainly a twenty-year-old jamming out in a station wagon with a duct-taped fender could be cool. To this day, that song makes me feel about twenty years old. And pumped for summer.

And who knew boogaloo shrimp and pogo sticks could dwell so harmoniously together in lyrics?




You know those flea markets you hear of where fabulous eccentric people gather early in the morning scouring booths for vintage treasures and actually find them? The ones stocked with cool vendors selling fresh-cut flowers, Polish pastries, first edition books with worn pages and hand-made art?

Yeah, that's not ours.




Our local flea market isn't so much a congregation of artists selling unique crafts but more a random collection of booths featuring knock-off sunglasses; tapestries of dogs playing poker or Jesus shaking hands with Elvis; 10-year-old Avon makeup stored in its original packaging, the cakey aged powder disguised with neon stickers that say "$2, never used." However, among the turquoise bolo ties and $5 Wolex watches, there are great things about our flea market. Like its catchy TV commercial that has me singing "Flamingo Island, Gonna get you smilin'" all damn day. Or the hot mini donuts rolled in cinnamon sugar that you can pick up from the carnival stand at the front entrance on Saturday morning. Or the fact that sometimes, if you look hard enough, you can actually find cool stuff.




This week, accompanied by my girls, I set out early Saturday morning to the flea market and came home a couple hours later with a rhinestone bedazzled initial bracelet for Lainey, a pair of Minnetonkas to match my girl's for me and this totally badass vintage knitting bag which I'll use as a purse come fall.




Turns out, our flea market isn't so bad after all.

********

The brides of Seven Brides for Seven Brothers had high expectations for this month. According to those petticoat wearing pretty girls, if you marry in June, you're a bride all your life. Since falling in love with that movie back when I was a musical-obsessed kid (and forbidden to watch anything outside the wholesome realm of Shirley Temple, Jimmy Stewart and Disney movies featuring Kurt Russel as a child), I have utmost respect for this mid-year month, and I vow never to let June down.

June is a great month for pigtails.




...and Sundays at our favorite place.



Note to Rebecca: Facebook profile pic?



See, I wasn't kidding about the synchronized swimming.

The grandest get-togethers we've ever pulled off are always spontaneous. A few "Isle of Capri tomorrow, hope you can come" texts fired off late Saturday night and the satisfaction the next morning with an applaudable response. Not that we don't love quieter beach Sundays when the footprints of just our family imprint the sand, but there is truth to "the more, the merrier," especially when more refers to pint-sized friends.

The kids earned their spa therapist licenses after practicing their mud bath massage techniques all at once on our friend, Andrea, who happens to be a really great sport.




Low tide makes for an enchanting beach that yes, involves mud, but also a vast collection of reflective pools, each its own miniature lagoon yielding hiding spots for unusual sea creatures and a playground for both bigs and littles.



Jellyfish, no sting.



Itty bitty crab.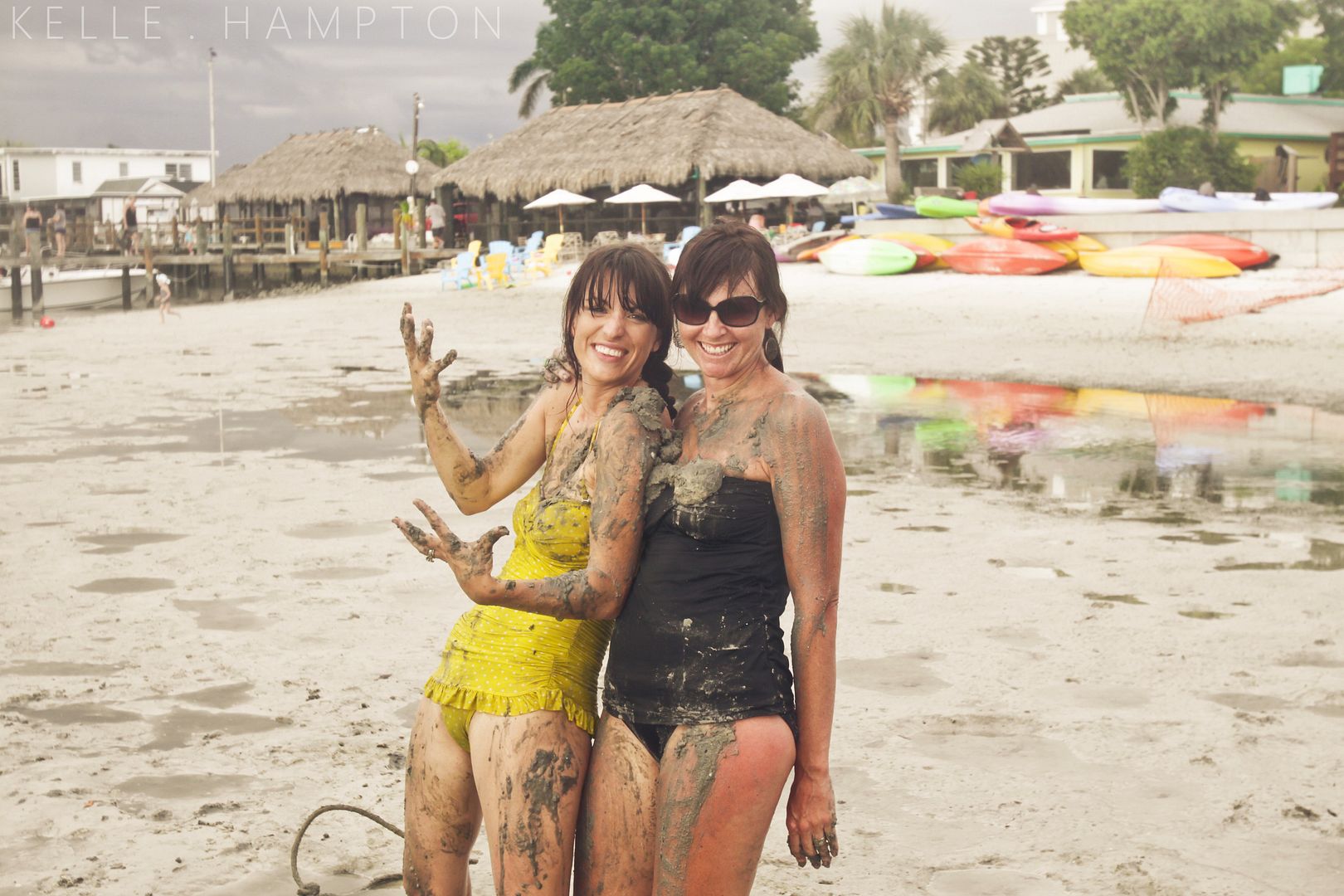 Nella's super soft t-shirt, Tea Collection.



And here's where I insert the obligatory blog explanation that this kayak was floating on 4 inches of water about a foot away from the beach. No lifejackets, no danger.

Brett's not crazy about the new dock because he says it blocks a clear view of the bay, but I am loving the change of scene, a new point of interest for photos and another place for adventures.




It's all good.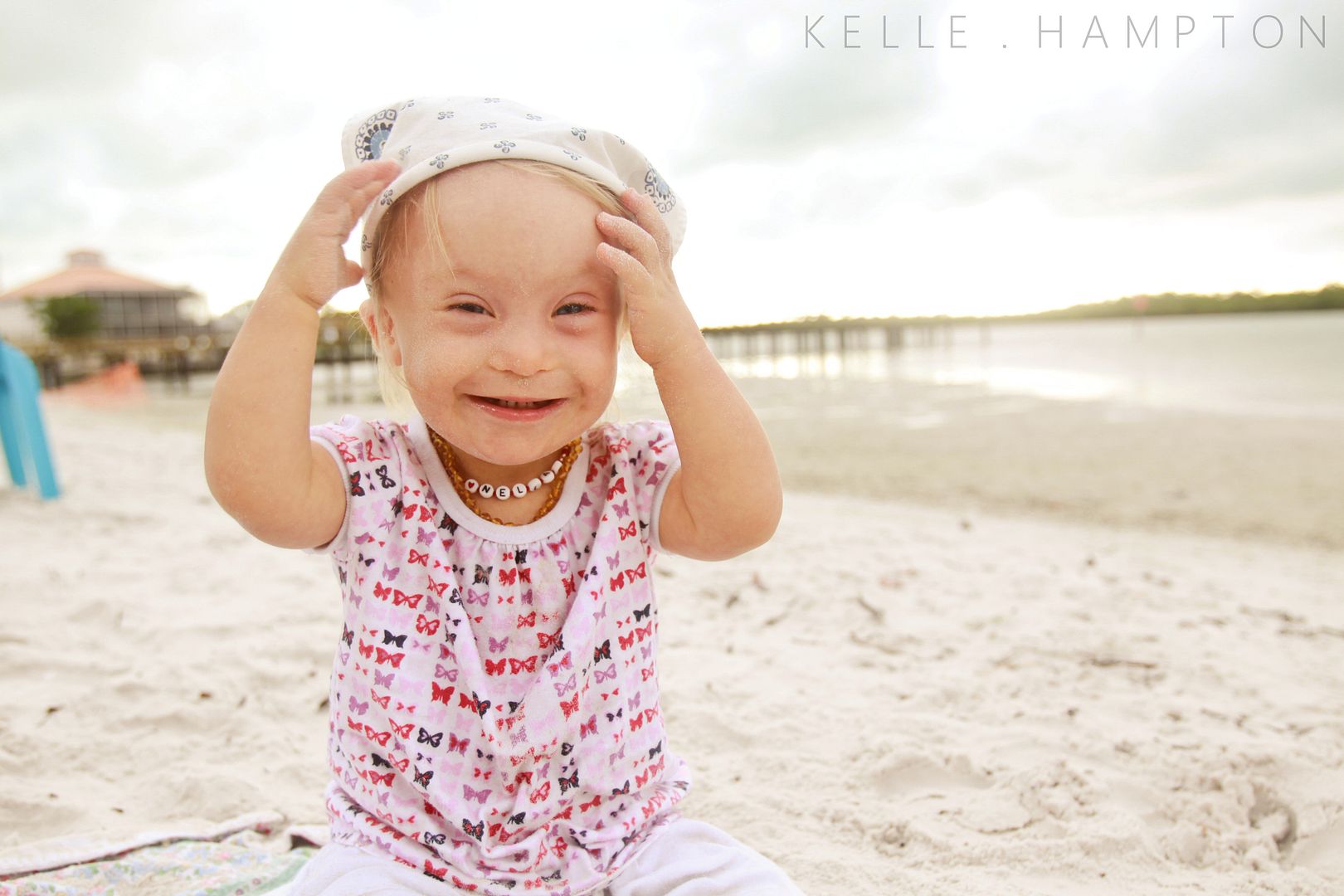 And my Junebugs are happy.




My favorite pics from the day?



This little girl walked the beach with Lainey and was being so sweet to my girls. I asked her if I could take a picture of her hair beads because they were so pretty.




Oh, and I can almost say I swam with dolphins. One glided up next to our kayak while we were out in the deep, looped closely underneath it, and playfully swam back toward us. I was so excited, without even thinking, I jumped ship, treading water, gripping my life vest and calling for my friend to come back, like it was the family dog. I felt something smooth glide under my foot and, while I have no idea if it was a dophin, a fish or a clump of sea weed, I'm going with dolphin because this story isn't very good without that spectacular conclusion.

So there. A taste of our weekend. Now if only I still had my station wagon, I could pick up some Slurpees and drive into the sunset on this fine Monday. Rolling down my windows (manually, of course), letting my hair blow in the salty sea breeze and singing along to LFO.

I think it's fly when girls stop by for the summer...for the summer.

Finally, I'm excited to introduce a brand new sponsor, Just Ducky.




Featuring quality-made children's clothes in a variety of colorful fabrics, Just Ducky offers beautiful products that are great for matching or coordinating sibling looks (Lainey loves when she and Nella match). They also feature home shows, the perfect opportunity for you to customize and design your own look. Become a host or consultant here, find a show near you or shop online.




A commenter from this post will be randomly selected to win a $25 gift certificate for Just Ducky. Tell me, though, what are three things on your must-do summer list this year?

In the meantime, have a great week!