(Note: something changed in Playlist. If you want music with the post, it won't start automatically. You need to scroll down and hit play.)

FYI: Playing the Rocky theme song immediately cuts the required effort in half for any challenge. Trust me.

June challenge has commenced, and after reading your June goals, I am fiercely inspired to do this. You paint that wall. You frame those pictures. You drink up those instructions in Knitting 101 and you chain, loop and purl like it's your job. And I'll be joining you. Stomping the pavement, pacing my breaths, rocking out my $2 Jet Blue headphones.




Game on.

A few of your challenges: (thanks for sharing)

The Mommy Therapy: For June I challenge myself to submit a piece to at least three publications big or small. The journey and joy of trying is most of the reward, right?
Tahnie: In June I will finally decorate my front living room wall with a fantastic polaroid heart of our sweetest memories. I will also finally FINALLY find the courage to finish writing Sookie's birth story.
My Secret Rooms: Making every breakfast moment a "Hotel de la Anna"-moment with soft music, candles, napkins, juice and The New Yorker in the iPad. So, I'll promise it here as well!!
Amypins: That's my goal for this month. To learn some editing for my photoshop elements and actually order some pics to put in frames and show off in my house.


I'll ask for some pics and stories later in the month. I love new challenges, starting lines, knowing there's room for bigger and better. Exciting in that first-day-of-school kind of way. When the pencils are freshly sharpened, the backpack is organized and the Trapper Keeper hasn't yet been covered with NKOTB stickers. It's called potential, and I like it.

And now, Friday's random bits of loveliness:

The Shift.
I know kids go through natural phases and therefore I don't panic when my kids' behaviors shift, as just about the time I'm worried, a new chapter arrives. Public nose picking is replaced with proper tissue techniques and grocery store tantrums intuitively transform to more acceptable forms of toddler communication. And while some behaviors carry on indefinitely like the state of a country's economy, others are short-lived like phases of the moon. Lainey's attachment to her puppy blanket is still in recession while coloring on walls lasted all of a waning crescent moon. My point is, I try not to concern myself with ephemoral stages. Nella will eventually choose to eat foods beyond applesauce, oatmeal and mashed spaghetti, and I'm not going to stay up at night concocting ways to blend spinach in her cereal because, frankly, I don't care. She'll eat it when she's ready.

However, there has been a very recognizable attachment period for both of our girls that made me question if it was beyond just a phase and, I'll admit, I wasn't completely comfortable with it. Lainey runs to Brett, Nella chooses me. Always. I'm fine with "Daddy's Girl"/"Mommy's Girl" tendencies, but some times it felt unbalanced. While we've always made it a point to share all duties with both girls, we've been more thoughtful the last few months to shift our care and attention a bit. I'm so happy to see there's a new moon this month.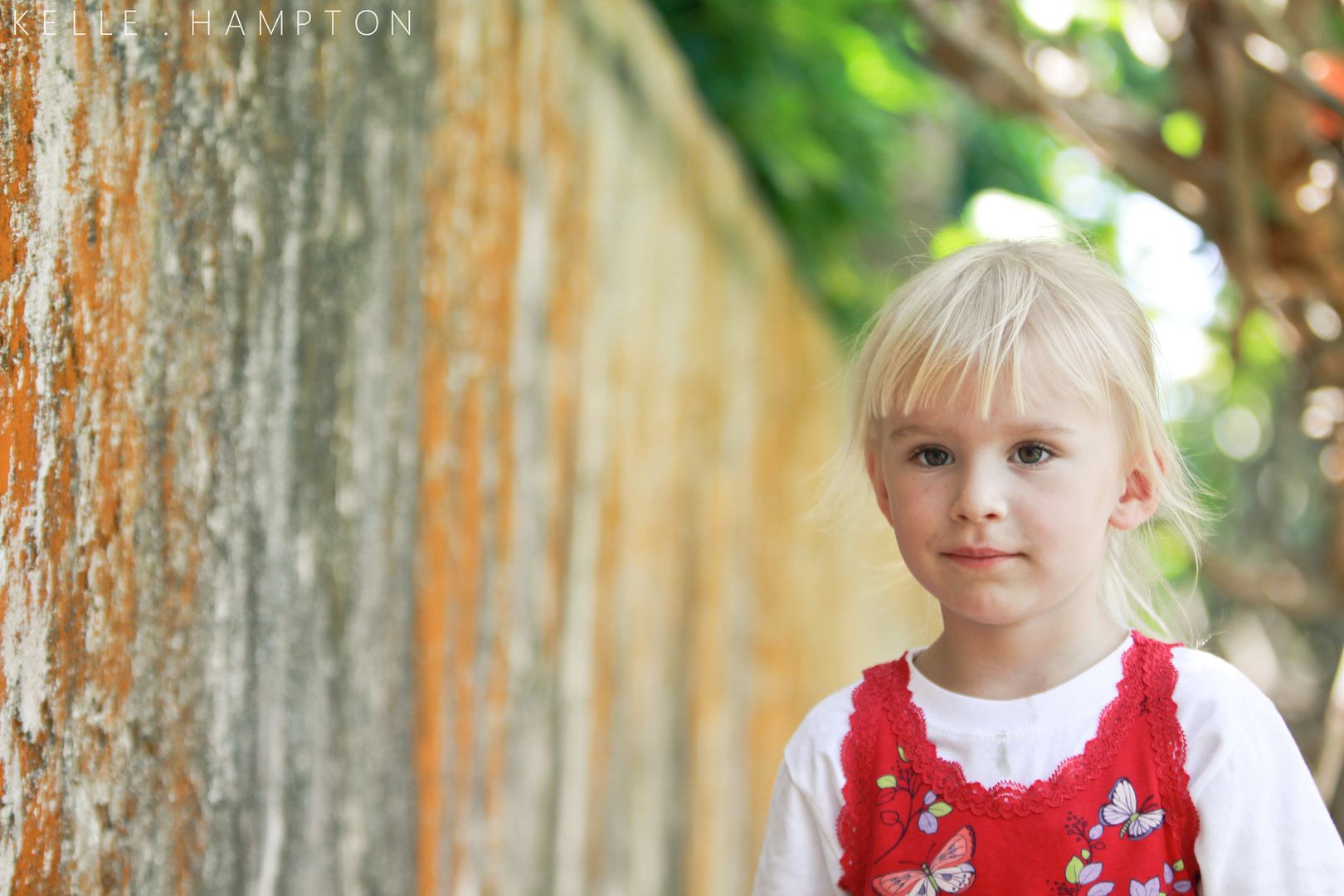 When Nella hears Brett's voice, she slaps the tile a little faster now, weaseling her belly across the floor, through obstacles to get to him. And when he's holding her and I walk by, she doesn't dive to reach me anymore. Likewise, Lainey's been declining Brett's help, insisting instead that Mommy ties her shoes, pours her milk, reads her Green Eggs and Ham. It feels good and balanced and how it should be. That is all.

Meals.
One good thing leads to another, and the good intention of lacing up my running shoes has overlapped into the kitchen where I want to be spending more of my time. Last night, we enjoyed lentil soup and crusty bread.



Mikey likey!

And I found a fabulous recipe for cherries. Country Living's Fresh Cherry Turnovers. The cream cheese dough with crystalized ginger is delicious. I used 4-inch dough circles instead of 6-inch, mainly so I could eat three in a row with a better excuse. Like 10 donut holes is better than one donut because they're smaller, right? And I threw a little sugar in our cherries even though it doesn't call for it.





Target Escapes.
It is a playground of sorts for my kids. The perfect outing. I smell candles and browse cheap beach toys in the dollar section and the girls test out futon comfort, cracker samples and how fast it takes to run from one end of the towel aisle to the other. Win, win.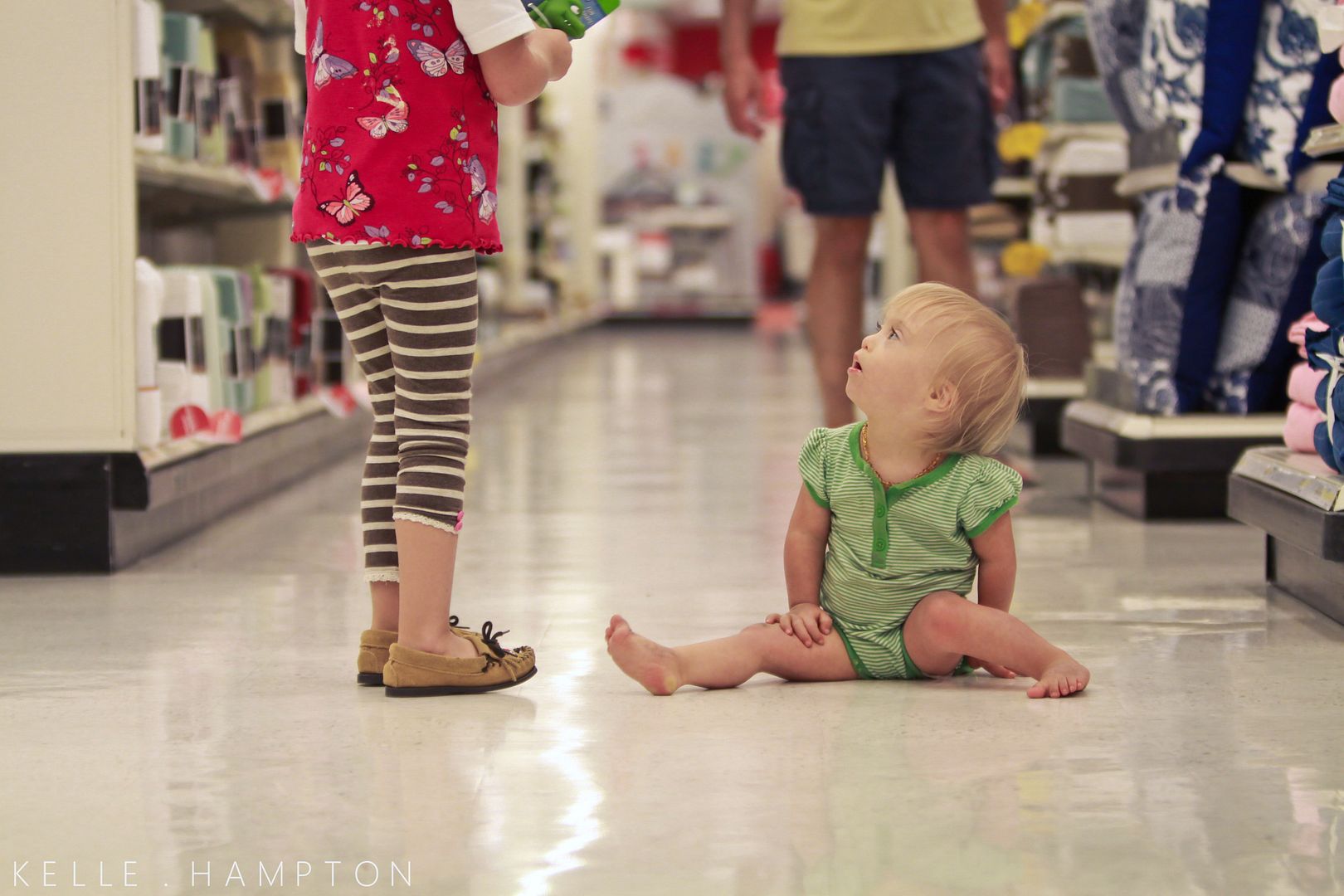 Water Babies.
Nella arches her back, twists, cries and contorts relentlessly to get to water.




And Lainey's gills develop more every day.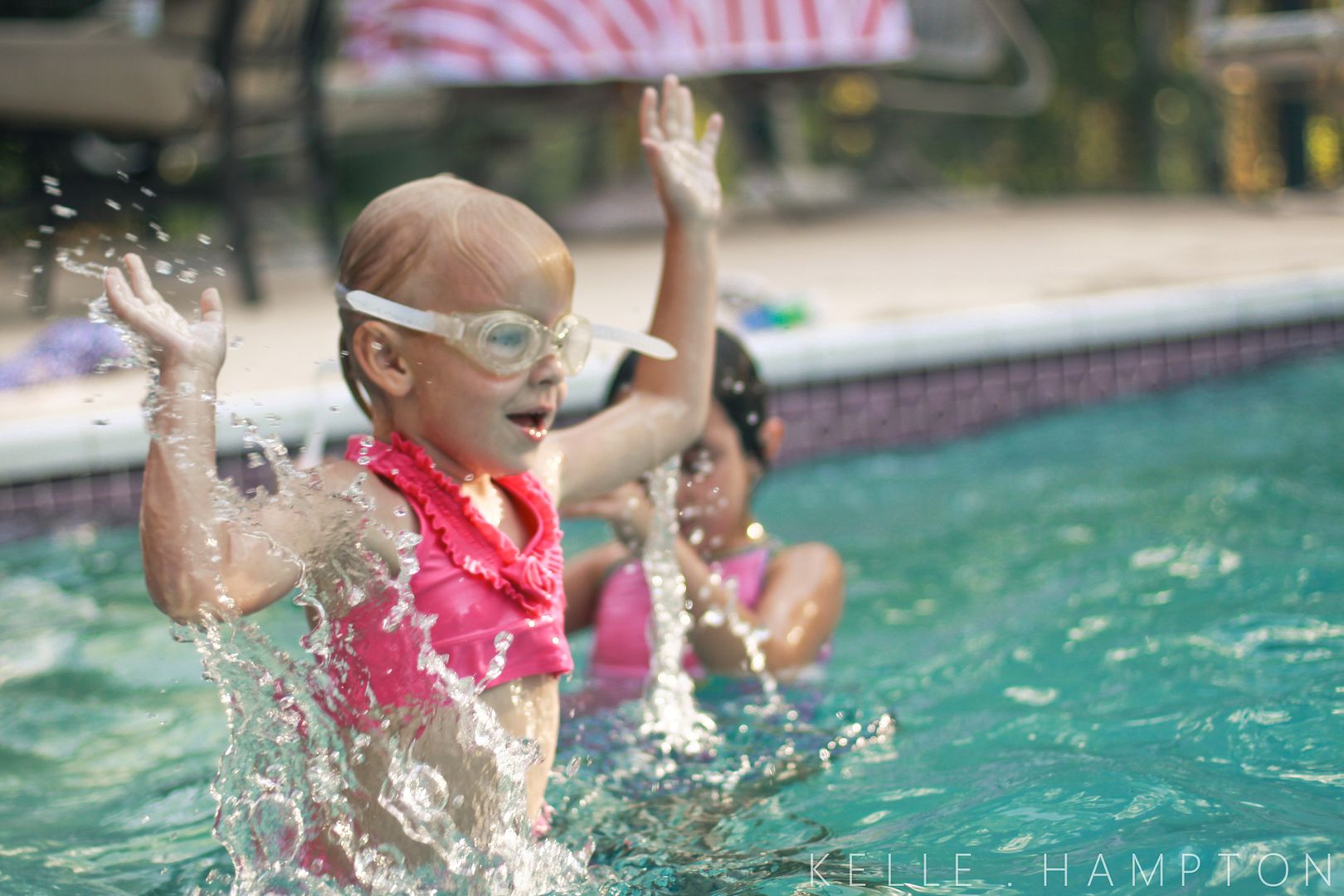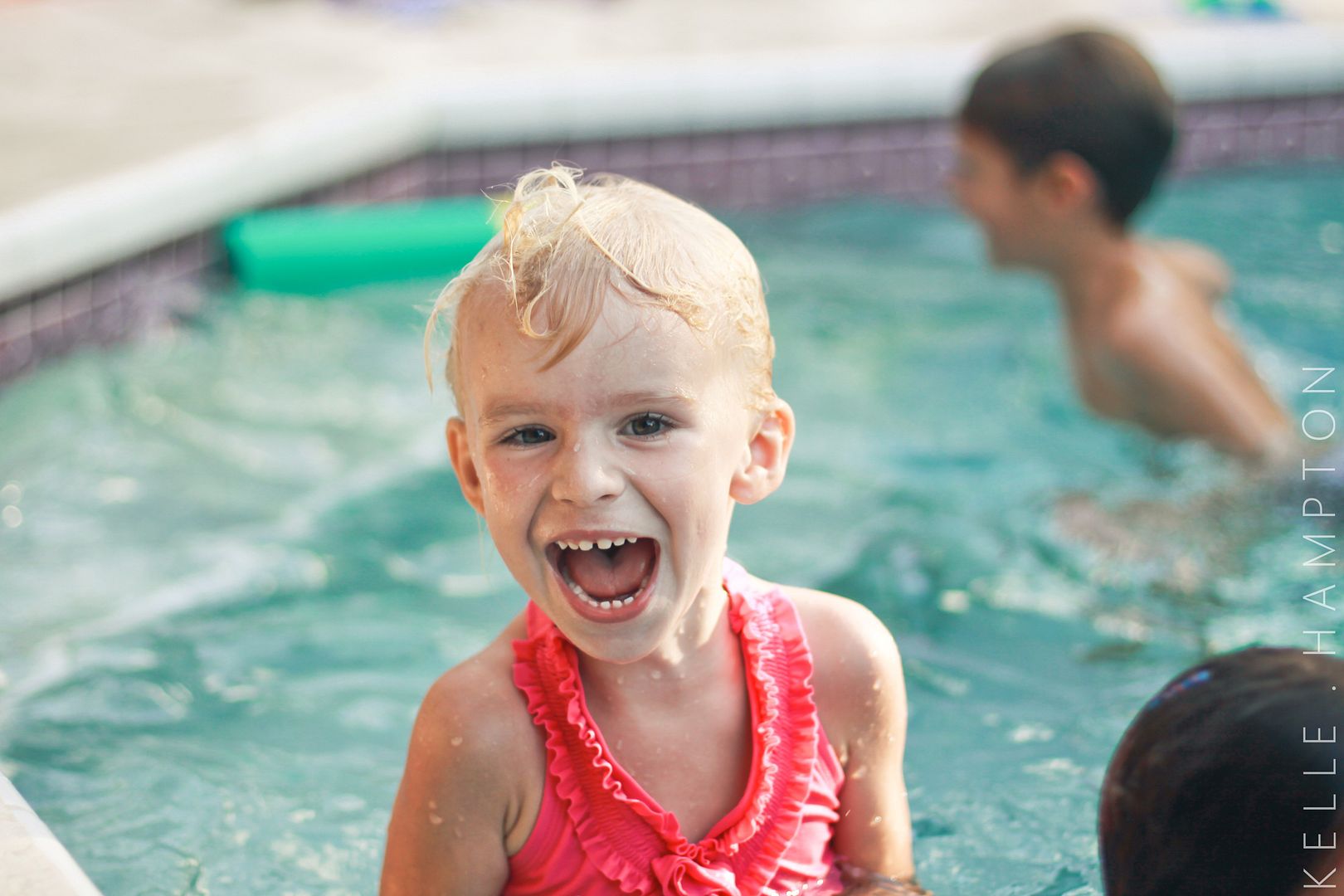 June equals pruney toes and wet towels for us.




And sometimes, it's easier not to redress them.




Playdate.
Wednesday, Lainey and I joined friends for making art.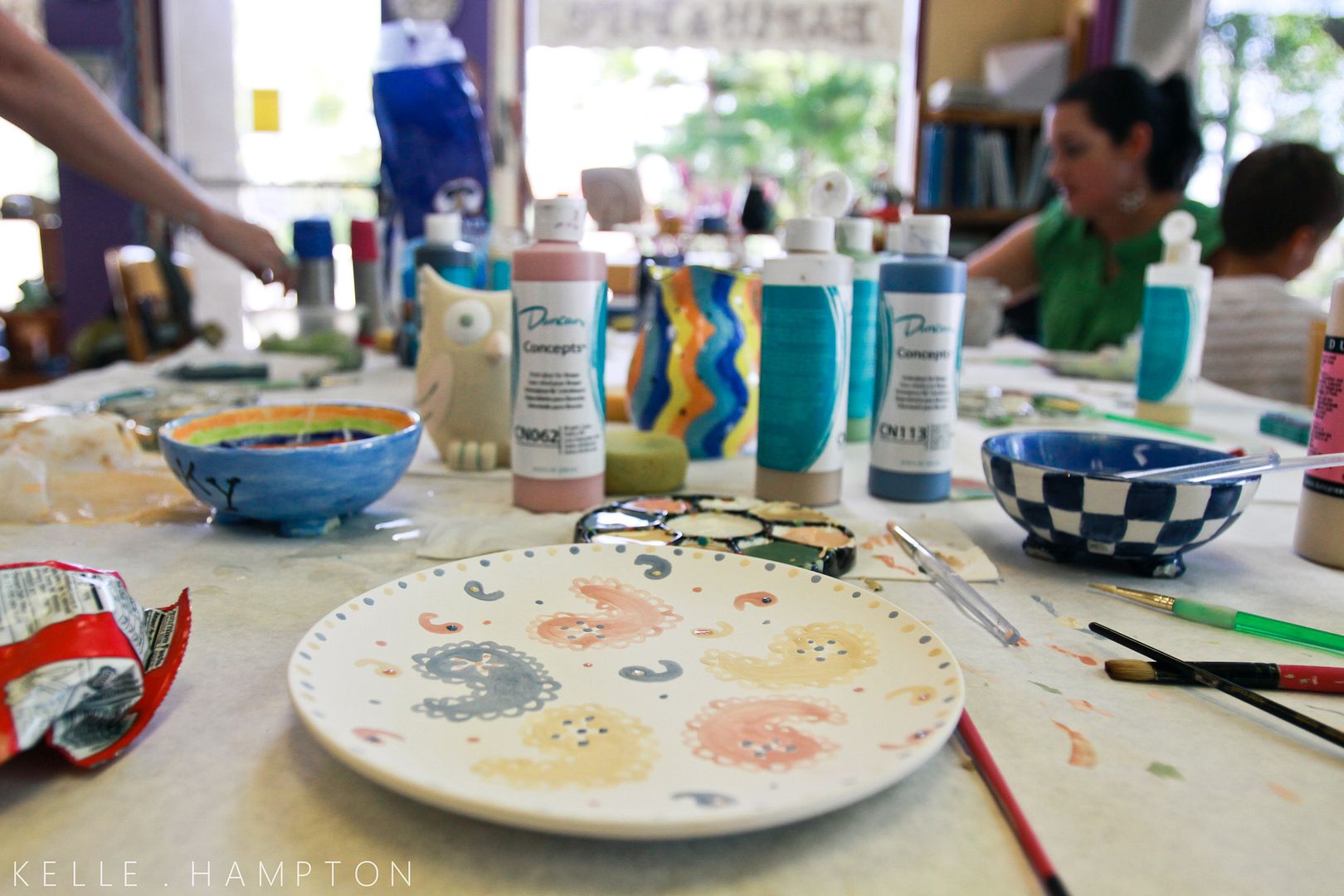 She chose a porcelain jet ski for Brett and swirled a nice combination of colors onto its handlebars until she got tired and wanted to play with the hairdryer instead.




Post painting celebration followed at a hidden coffee shop downtown...




My girl loves her Beckham something fierce.



She said "I'm gonna give you a kiss," and he closed his eyes. Heidi and I were dying laughing. Where's Richard Marx when you need him?

This Doll.
Nella is hell bent on making sure this pacifier is always in this doll's mouth. It's her mission in life. If she sees the baby pacifier-less, she'll crawl over, attach the plug and move on. Important work she's doing. I think it's her June challenge.




Cute Shirts.
Piccadilly Circus is back as a sponsor with a nice stocked shop full of their fabulous custom shirts. We love ours (and they wash great!)




Have a fabulous weekend!

Heidi took these pics, and I love them.




Bonus: My current favorite running songs. Use appropriately for any gotta-get-it-done situation. You've Got the Love - The Source feat. Candi Stanton , It's Amazing - Jem , The Time - Black Eyed Peas , On the Floor - Jennifer Lopez , Bittersweet Symphony - The Verve , Black and Blue - Miike Snow , Human - The Killers , Just Can't Get Enough - Black Eyed Peas , We are Golden - Mika , Rain - Mika , World, Hold On - Bob Sinclair , Don't Stop 'Til You Get Enough - Michael Jackson , The Kids Don't Stand a Chance - Vampire Weekend vs. Miike Snow , Amazing - Seal , American Boy - Estelle , Kanye West - Stronger