The new paint hue that's been rolled onto our office walls is a color recommendation from my sister whose brilliant suggestions of Intimate White, Romance and Buff have already scored in our home.
Pensive Sky, this new one's called--a pale, dreamy blue-gray combination that is both warm and cool, serious and yet whimsical. I cannot help but smile when I walk into this airy happy hue and think of its really cool name every time.

The sky was indeed pensive this weekend, rendering a rare and most delicious Sunday morning shower that woke us with its rumbling thunder early, while it was still dark, and continued its comfort with torrential rains that lulled us back to sleep. By daylight, sun and rain made some sort of compromise and so it was--we enjoyed that fine middle ground of pleasant but dewy, warm but breezy, and a pale, dreamy blue-gray pensive sky.

Which is what our home seems to be the past several days. Busy, a bit messy, lots to do, coffee table littered with tissues and aspirators, to-do lists half-crossed off...but nothing that would alter the response to the proverbial "How are you?" with anything but a genuine smile and an honest "We're fine."


Chaos--the good kind--comes naturally to our home because we subconsciously torment ourselves with giant projects at the most inappropriate times. Like, I swear, every time we have company--the kind of company I want to impress with a clean house, candles, and a bathroom that, for once, smells like lemon and verbena--Brett decides to clean out the refrigerator twenty minutes before guests arrive. This has happened at least four times. I'm lining up wine glasses and fanning cocktail napkins at the same time he's stacking Rubbermaid full of moldy taco meat and rancid Shepherd's Pie next to the sink.

I digress.

So there are projects and snotty tissues and lots of things to do before company arrives late this week. There are cunning canines who wait for openings in the front door for their quick escape.



Let me tell you about Sophie. She is a very good dog, but a rebel dwells within. She runs away about twice a month. And when she does, chaos ensues. Neighbors calling that they saw her flash past their bouganvilla bushes, boys chasing her on bikes, Brett taking one side of the neighborhood on scooter and I, the other half in a mini van. We holler her name and shake Milkbone boxes. It's quite embarrassing. But she runs. Like Marion Jones. And, I swear, every neighborhood dog is rooting her on, their snouts pressed behind living room windows, dreaming they are with her. They cheer her as she runs and runs and runs. Go, Sophie. Run.

Needless to say, this happened this weekend. Her escape. And it added to our chaos.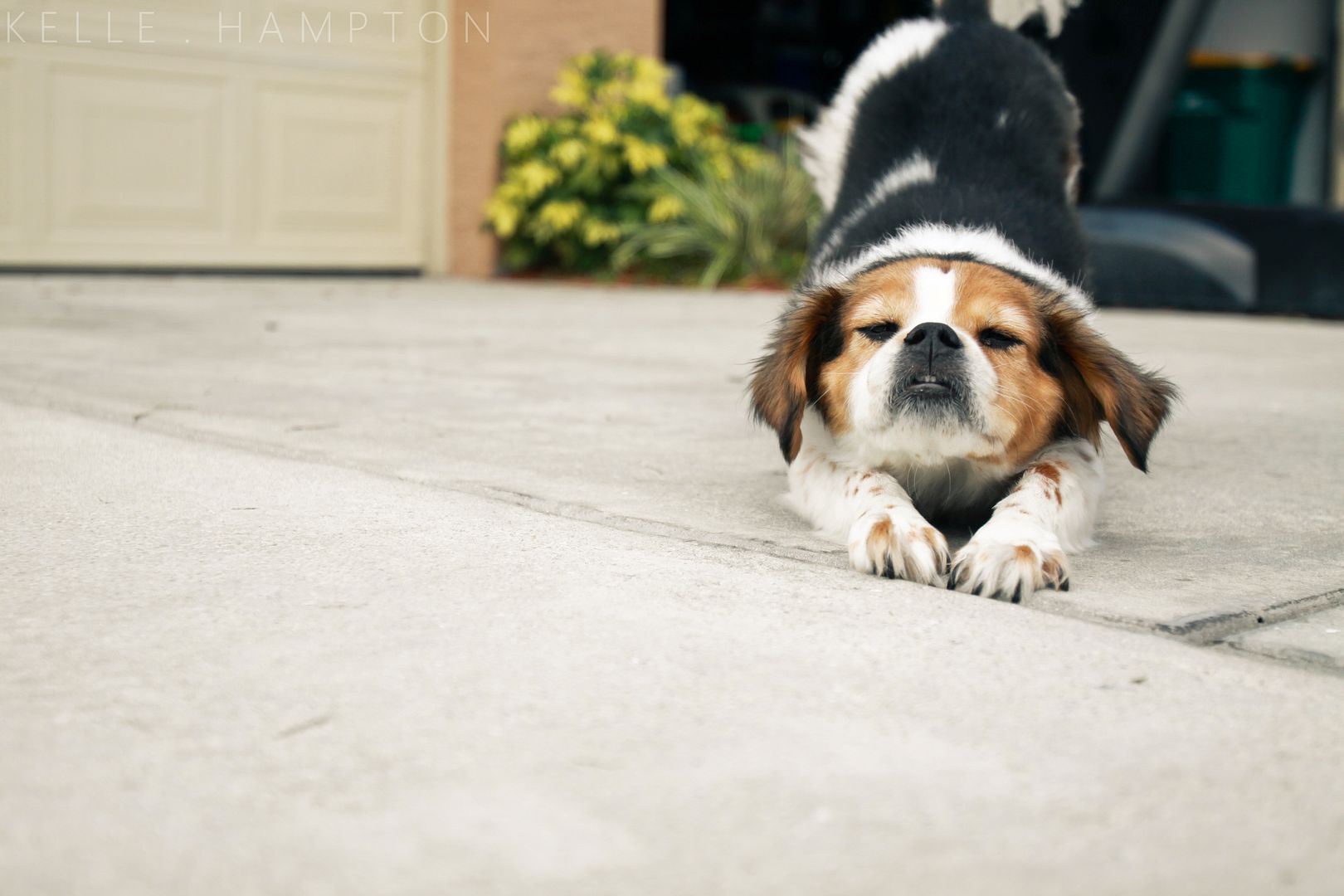 Pre-sprint warm-up. She doesn't want to blow a hammy.

But at least the mad sight of us all going crazy to catch her is really, really funny.

*****

The hot glue gun is gettin' some action with a birthday party coming.




And, like digging out old leftovers seconds before company arrives, how about we throw some house-painting into the mix?




Fingers crossed, by the end of the week, things will be completed, house cleaned and maybe--just maybe--lemon verbena candles flickering.

*****

We had a birthday party this weekend at Gymnastics World. I actually remembered to get a gift the day before the party as opposed to five minutes prior. And we had a card but we forgot it. And there was no tissue paper in our bag. So I did this sorry presentation of "Hey, see that doll in that pink bag over there? Yeah, that's from your neighbors with the really messy house."

It wouldn't be so messy if I wasn't hot-gluing rootbeer labels all week.

My girls loved Gymnastics World.




And I loved glancing over to check on them on the tumble mat and seeing this completely unscripted moment.




Little Sister belongs at Gymnastics World. Her flexibility is just begging for parallel bars and balance beams.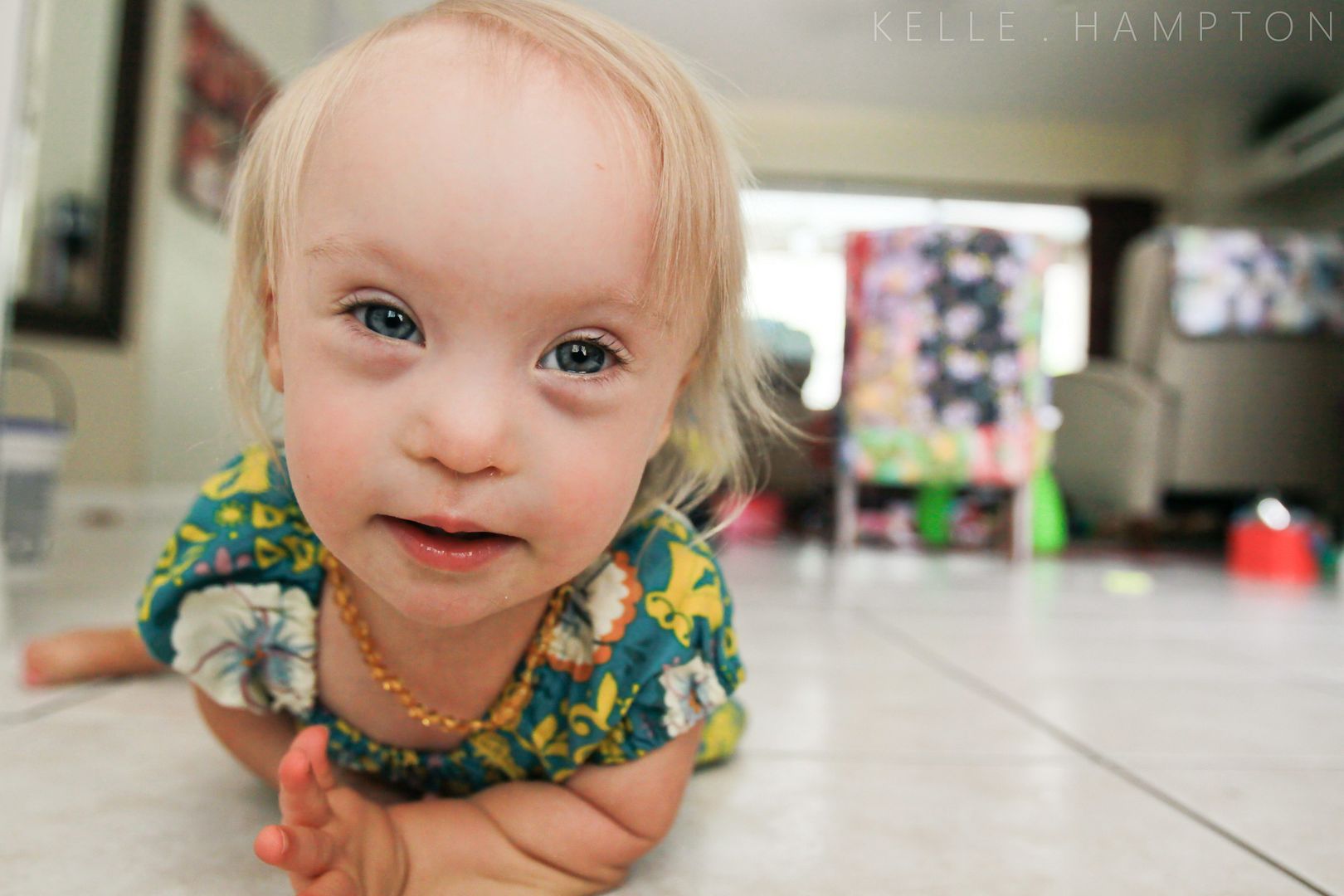 *****

I could talk more about the chaos. The colds, the mess, the funny things that have gone wrong this week. But I'm over it. I'd rather swoon over the fact that a trip to the grocery store in the rain early Sunday morning to fetch some coffee cream granted us the bonus of coming home with fresh-baked donuts. And up there with Central Park in the fall or family reunions or holding a newborn close to your chest late at night came this perfect moment. A rainy Sunday morning dunking a glazed twist into an "I Heart NY" mug filled to the brim with hot coffee--swirled to milky perfection.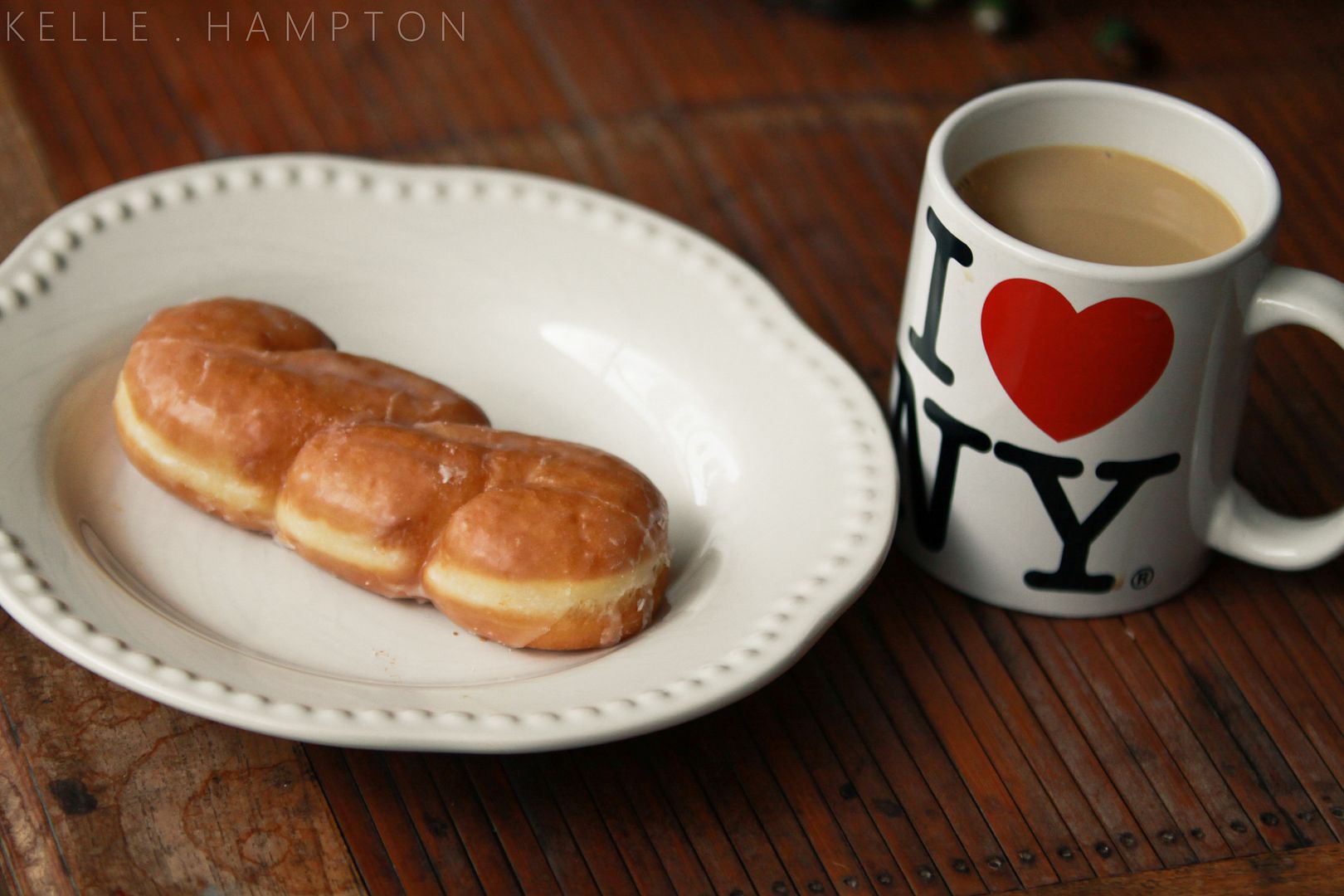 I'd rather remember that after that silly fit of hers came a heart-felt apology and a bout of infectious enthusiasm.




I'd rather focus on the fact that, beyond the temporary distractions in life, there are constant joys.




My dreamy blue-gray world of both warm and cool, serious and whimsical.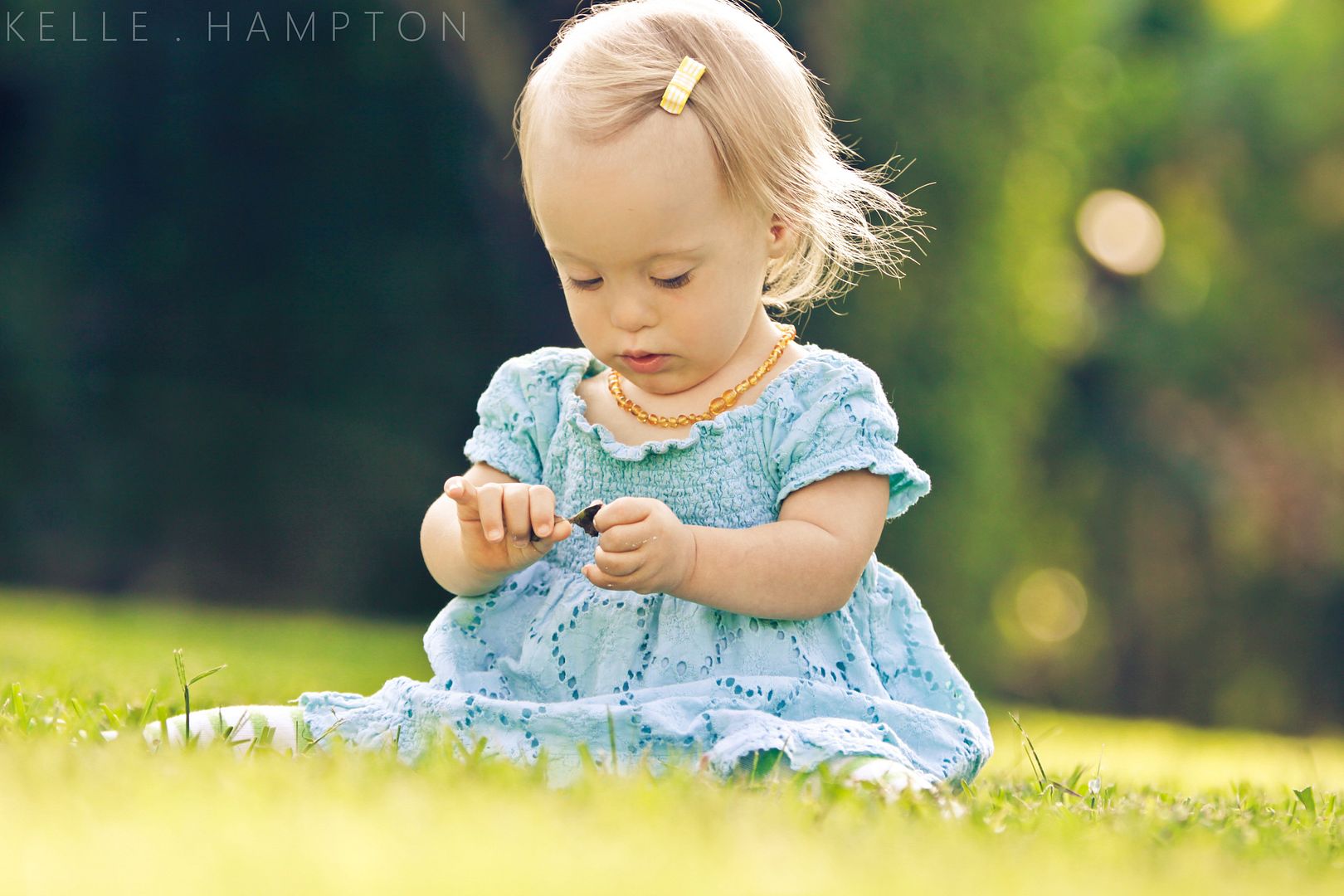 Wednesday will be the anniversary of the most blissful moment of my life.
Her Birth Day.




In the meantime, there is a very generous giveaway from a returning sponsor. I've told you I wish I could share all the sponsor stories with you as they are often heart-warming. Rachel, the creative designer behind Little Lesiw, is celebrating the finalization of her new son's adoption today. You may remember Little Lesiw from the Bitty Bloom favors at Nella's party. Well, she's back and we are happy to extend our love for her well-crafted accessories. Our new favorites: Baby Snaps, perfect for Nella's wayward wisps and Lainey's fine strands that need a tight grip.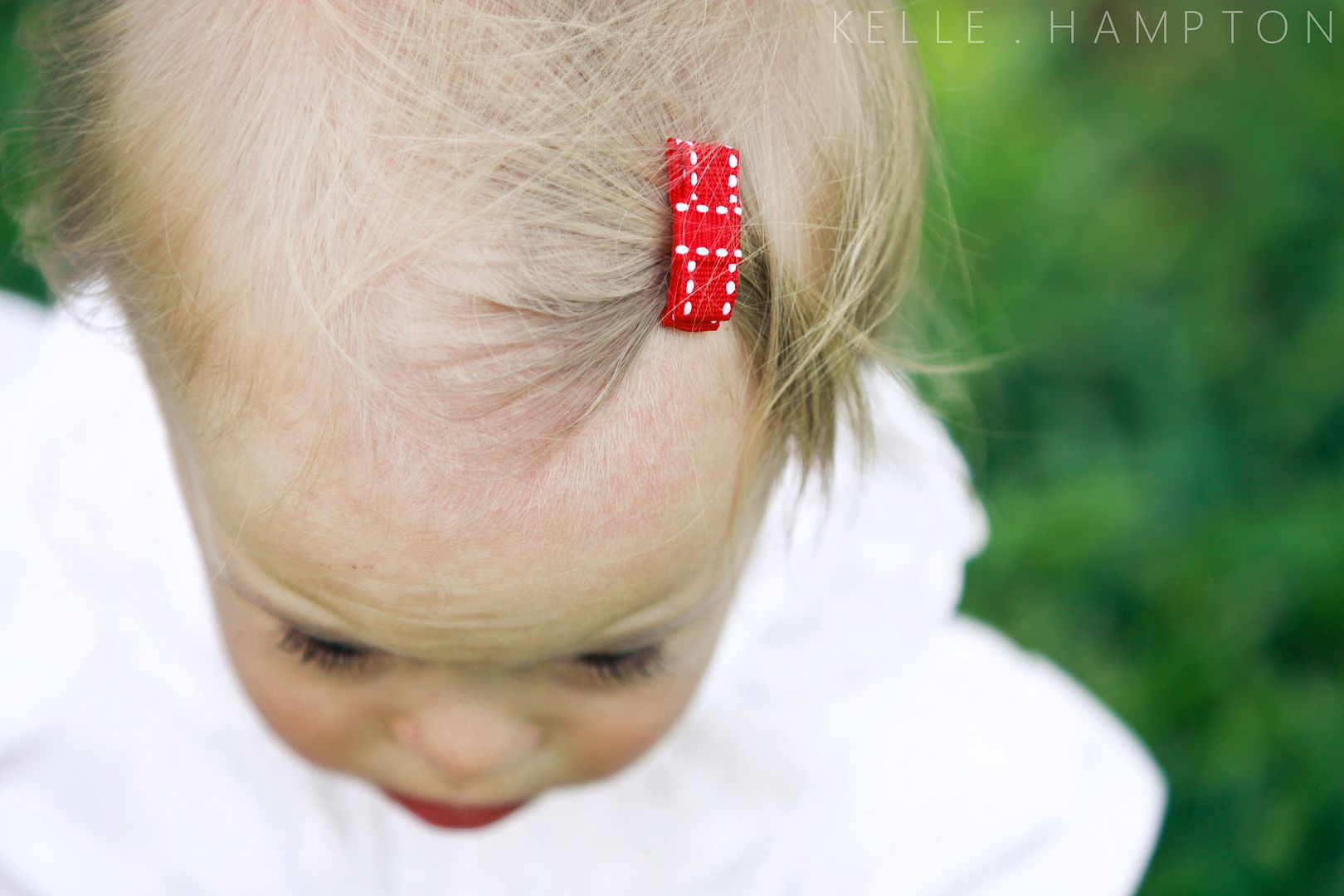 Use Code ENJOY25 for 25% off your order (!!), and one lucky commenter will win a $100 gift certificate (includes free shipping) to Little Lesiw.

Oh, but let's make it interesting. I am curious...in the spirit of twisting positivity out of a pensive sky, I realize my tendency to look for and find the good is something I do well among the many things I don't do well. I like that--recognizing an ability and becoming confident in it. We all have them, so tell me, what quality in yourself do you most cherish?

One comment will be randomly selected to win $100 of Little Lesiw goods.

Happy Monday.