Can you spot the kid in ballet whose mom couldn't find any clean white socks today? Yeah, she's mine.




Thank you for all the thoughtful responses on the last post. It prompted such a great discussion, and it was so interesting to read all the comments/e-mails regarding dealing with these same kind of issues with your own kids. And yes--little kids, little problems; big kids, big problems. Some of you are dealing with really good kids (who have really good parents!), and you're facing other problems with your kids--stolen happy meal toys times twenty: riding in cars with friends who've been drinking, smoking pot at a party. They are real problems, and there isn't a foolproof guidebook for how to handle them. Your insights were enlightening and, as always, I am grateful for an online community that embraces opportunities to share not only the great moments, but the challenging ones too. There is something about relating to others that is both comforting and fueling, especially when it comes to the daunting role of raising kids.




With that said, more than one person commented that the item of choice they stole when they were young was puffy stickers of all things. Which only confirms what I thought to be true: puffy stickers are so badass.

After perusing the comments, I remembered something. My own "stealing" encounter when I was young. Ironically, it was Sunshine Bible Book Store in Flint, Michigan. I was tagging alongside my mom who was searching for sheet music--something new to sing in church, and while she practiced some great rendition of Sandi Patty's latest, I combed through aisles of flannelgraph and Love is Patient plaques. And then I saw it--this super cool light blue eraser in the shape of a chunky pencil. I put it in my pocket. Yes, in a Bible book store. I put the eraser in my pocket, knowing I'd "forget" about it later. And I did. Until, a few hours later, standing in my Aunt Karen's driveway, I reached into my pocket and found it. I pulled out the world's coolest eraser--the one that I stole before the eyes of God in a Bible Book store--and looked at it. You know what it said? It was freaking engraved with the words "Jesus loves you." Swear. I felt so guilty, my cheeks turned red, I chucked it in the bushes, and I memorized three new Bible verses for Sunday School that week--and not just for the Jolly Rancher prizes either. That was the end of my stealing days.



Our Weekend:

It's almost summer and while the snowbirds fly back home, leaving our town with quieter streets and vacant tables at the best restaurants, I am looking forward to more sunsets, impromptu barbecues, sparklers, bonfires, s'mores, lemonade and catching up with friends.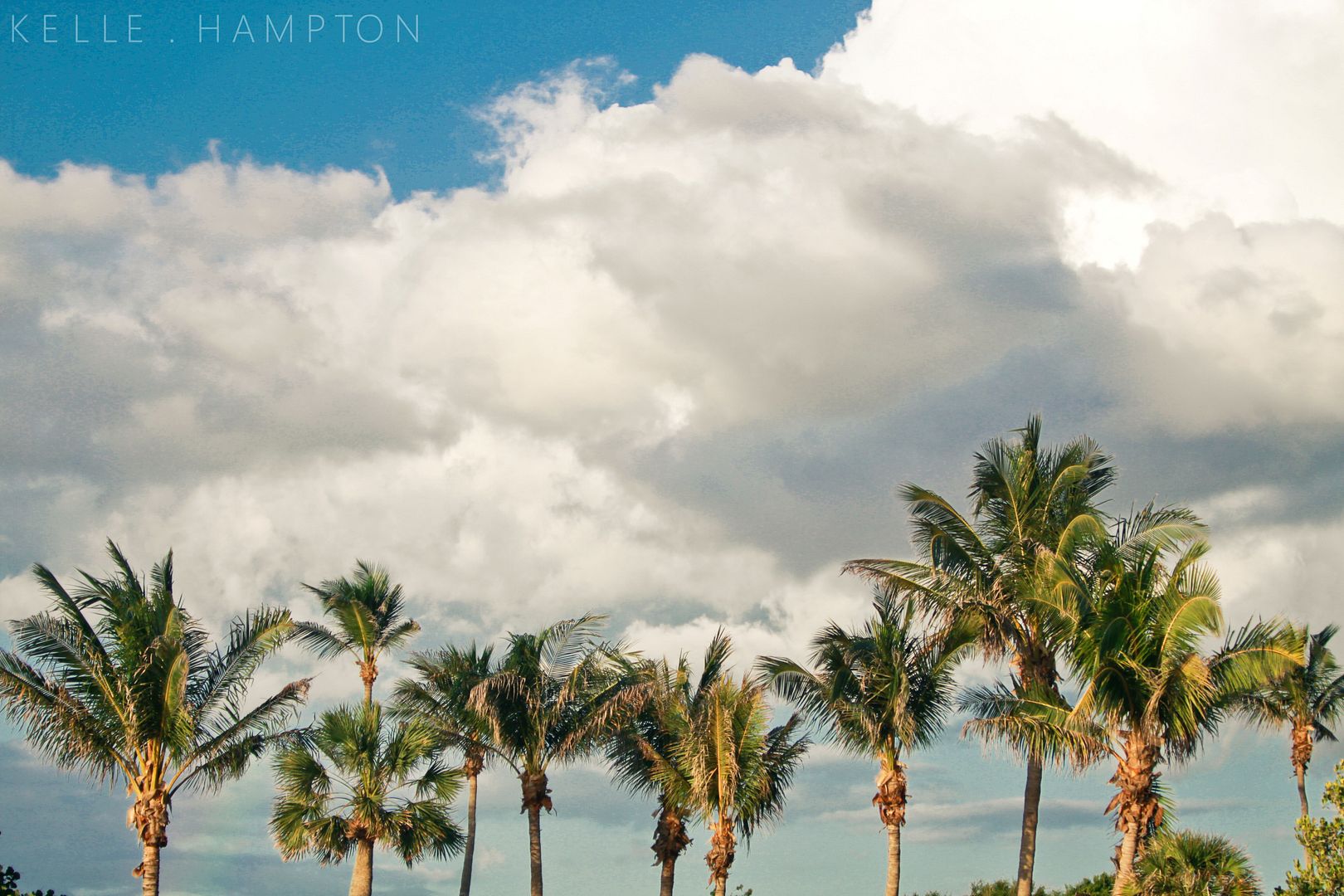 Good Food
We're making a conscious effort to put more into our dinners. More time, more thought, more enjoyment. Sunday night, it started with homemade sangria and followed with dog-earring recipes, running to the grocery store and returning home to a candle-lit kitchen. I sipped my glass in intervals--between shifting from the flour covered counter to the vegetable strewn island, silencing timers, stirring, chopping, tasting. It was fabulous. There will be more of this.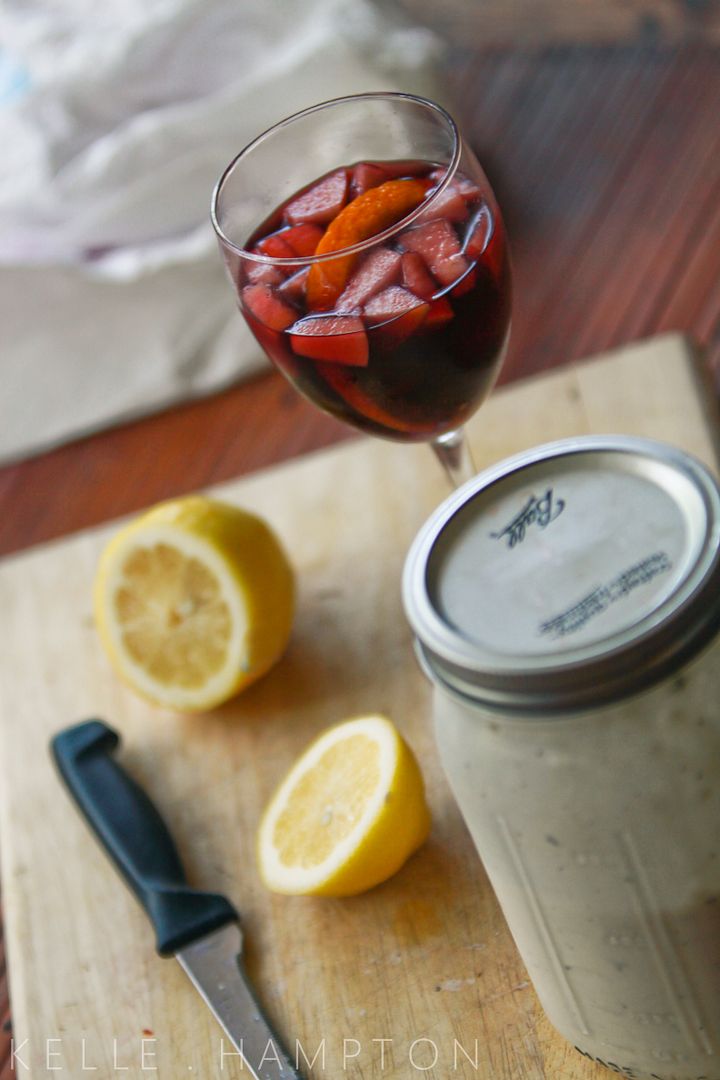 Eve to June
Pre-summer rituals are warming up.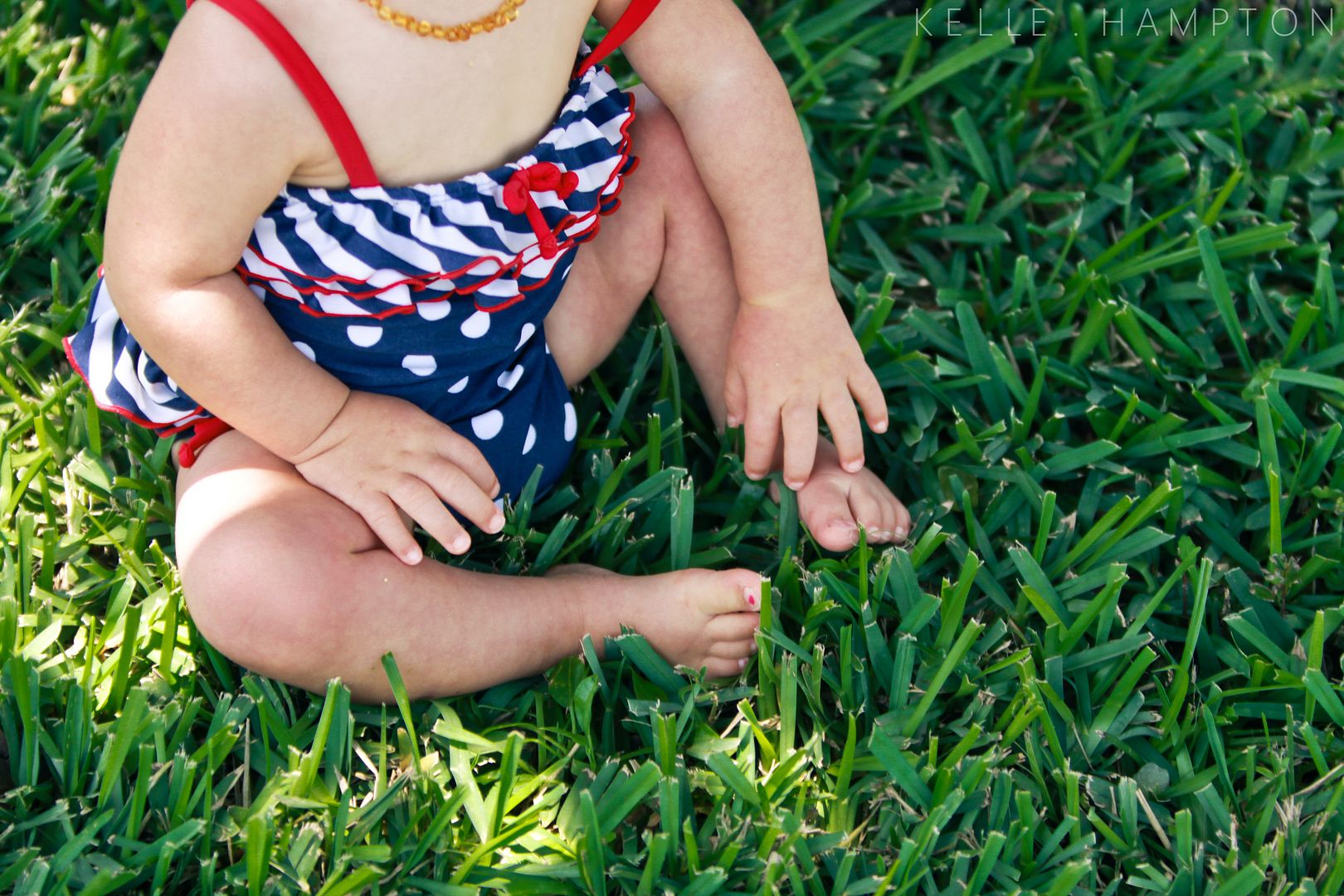 Yes, summer seems to perpetually dwell here, but I can't help but need some psychological shift to feel the nostalgic link to everything I loved about my childhood summers. More bare feet and brown shoulders, more popsicles, more coconutty scents of sunscreen. And while the grass may not always be greener on the other side, it certainly is softer. We try to ignore the fact that our grass is not soft but bristly, and focus rather on our stately palms and jaw-dropping sunsets.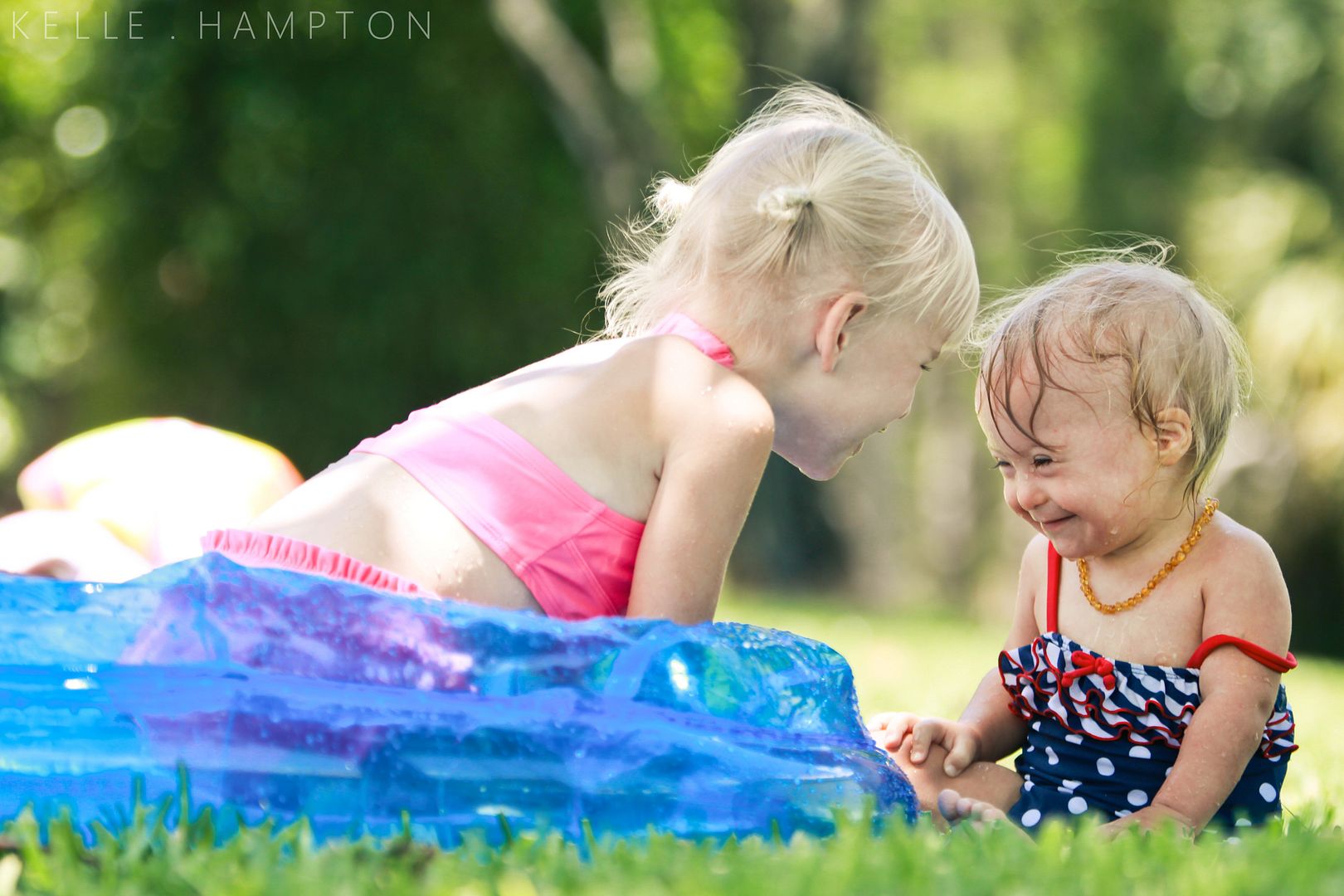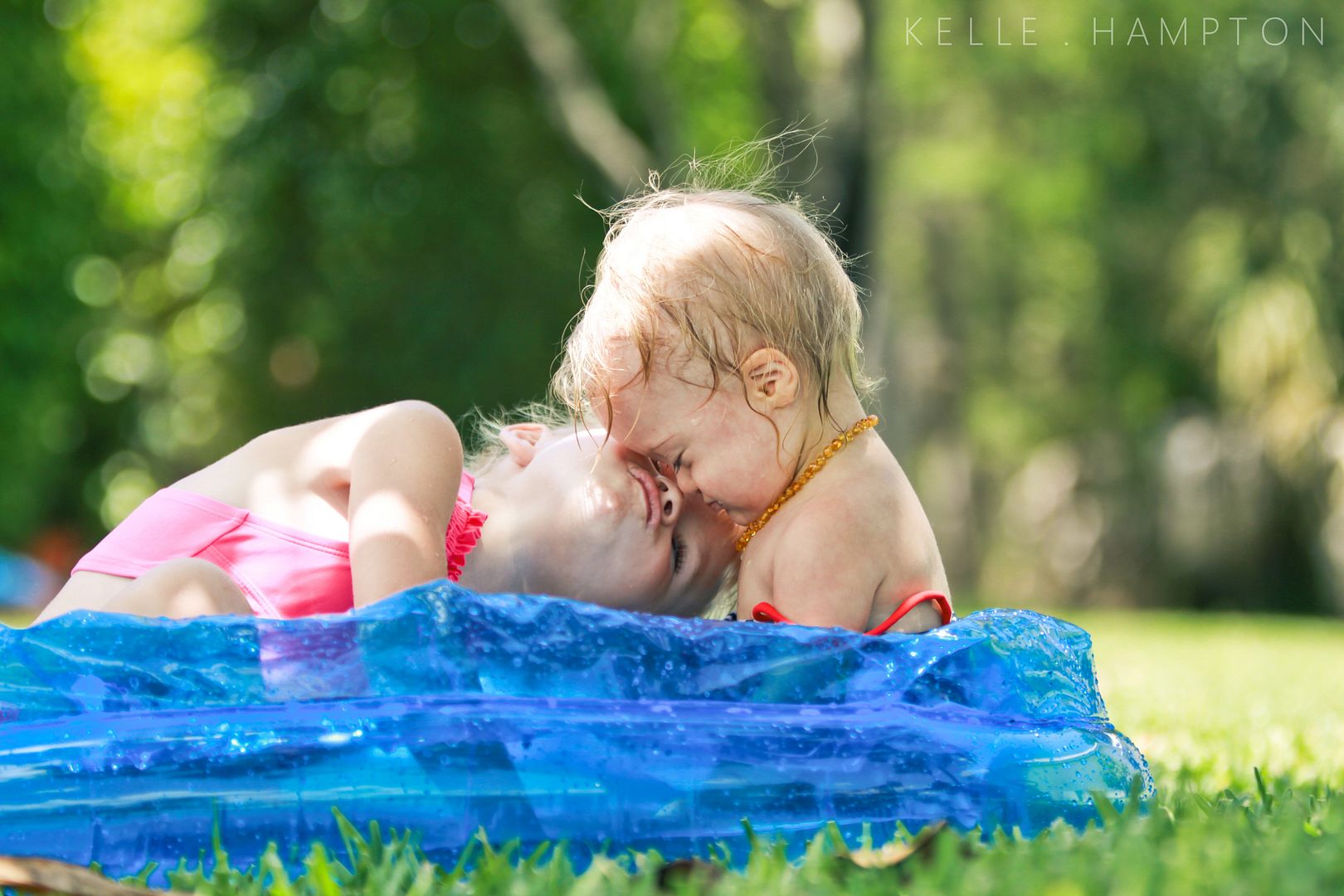 Lainey loves on Nella now like we pay her for every kiss.

Recital
Ballet started as an outlet for Lainey to feel special--something just for her. It's turned into such a confidence-building, poise-developing experience for her. We've met new friends, learned how to curtsey, overcome performance anxiety and discovered a new repertoire of updos for fine cornsilk hair that barely stays gripped in a ponytail holder.




She was a fluttering little bird for her second recital.




This time, she was not shy. She didn't search the crowd to find us before unleashing her confidence or wander her attention to her friends, analyzing their toe taps and twirls. She looked only to her teacher, following directions, copying her every move.




She had posture and poise and only glanced away from the teacher once--not to find her daddy this time, but to smile at her mom. That's me.




The dam to the tears broke as soon as the first little group of girls walked out and started twirling, and Lainey wasn't even in that group. The woman standing next to me was crying too, so I didn't feel so bad. While there are trillions of everyday moments to swoon over your kids, there's something about watching performances that spins a different perspective on the privilege of raising children.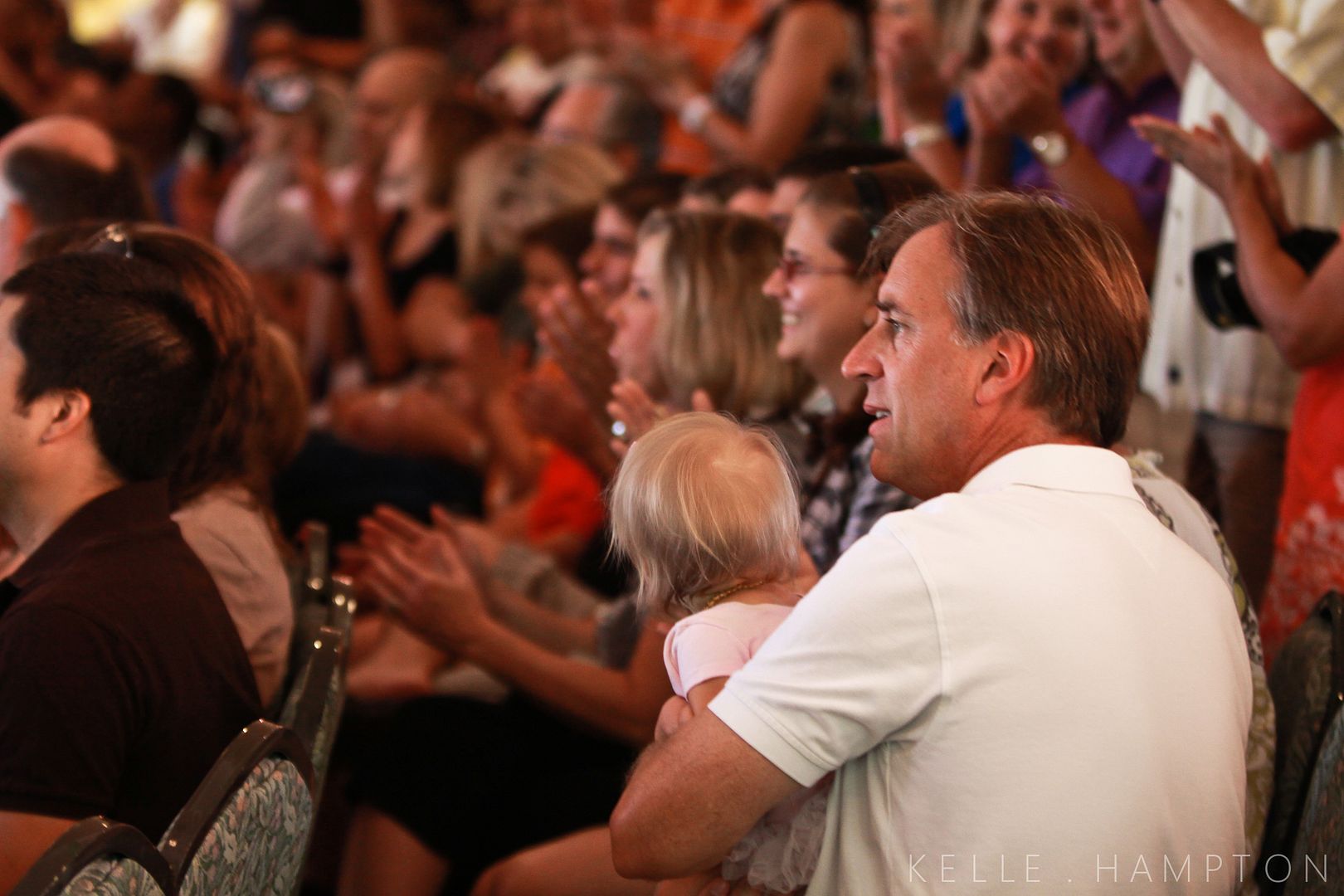 You're just overwhelmingly proud. When they score a goal, make a basket, land a jump, receive a medal, nail the perfect pliẻ, and then bow, curtsey and look to make sure you're watching? That's my kid, everyone. That's my kid.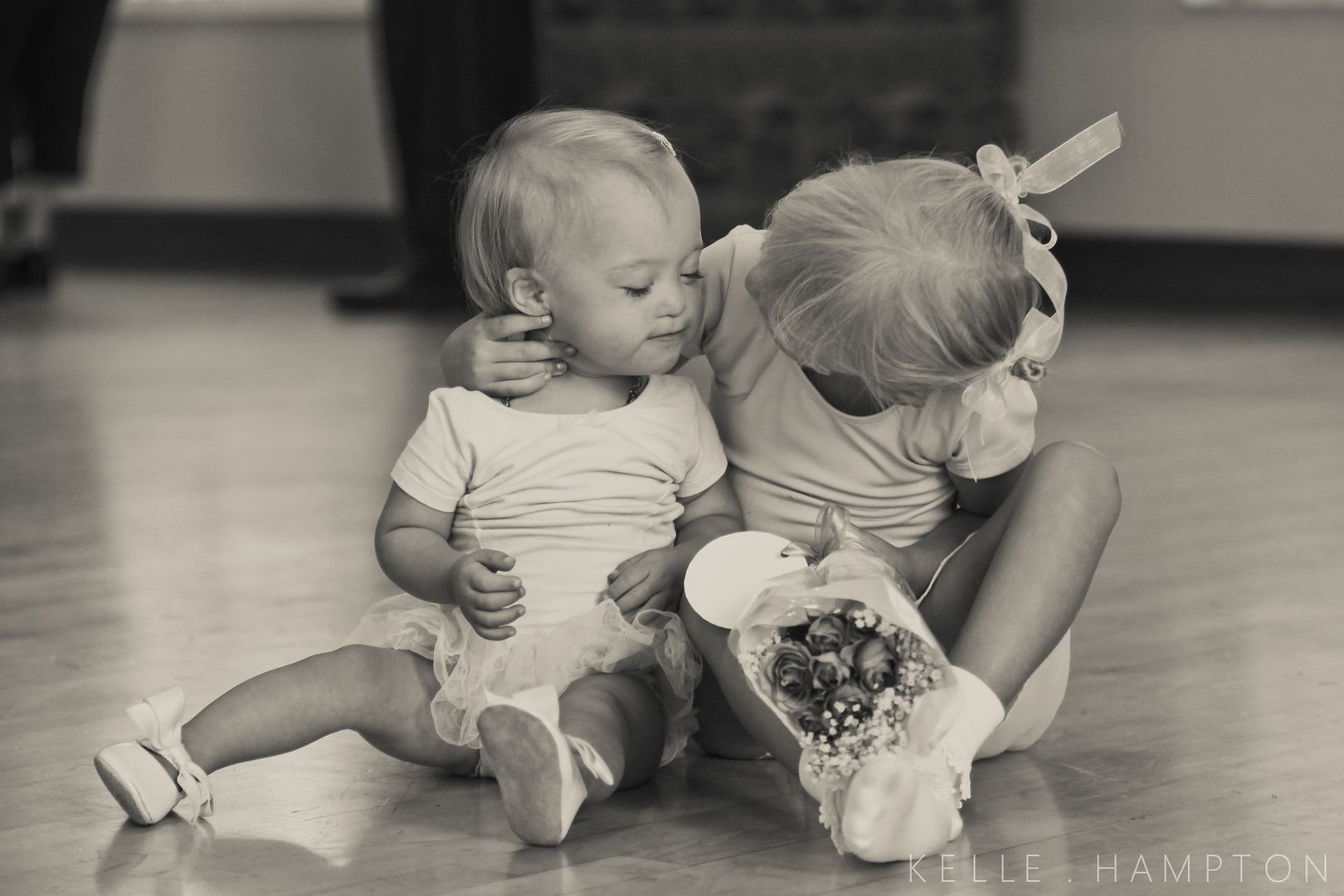 Sunset
We concluded our holiday weekend with friends on the beach last night.




Venturing a little farther south for a more picturesque beach, we arrived at Lowdermilk Park at low tide. Holy Vivid Sky, did it deliver.




An isolated storm far out in the gulf delivered an entertaining show--right under the massive cloud that hid the sun but generously spilled over what it couldn't contain.

The tide pulled back appropriately for a shallow playground of reflective wet sand the width of a football field, and Lainey and her friend Aleena ran and splashed like the boys in the opening scene of Chariots of Fire, minus the manly grimaces and determined strides, and with way cuter bathing suits.




Nella was purely content, happy to have her own natural wading pool where she could shimmy along, slosh puddles, eat sand and increase the weight of her diaper tenfold.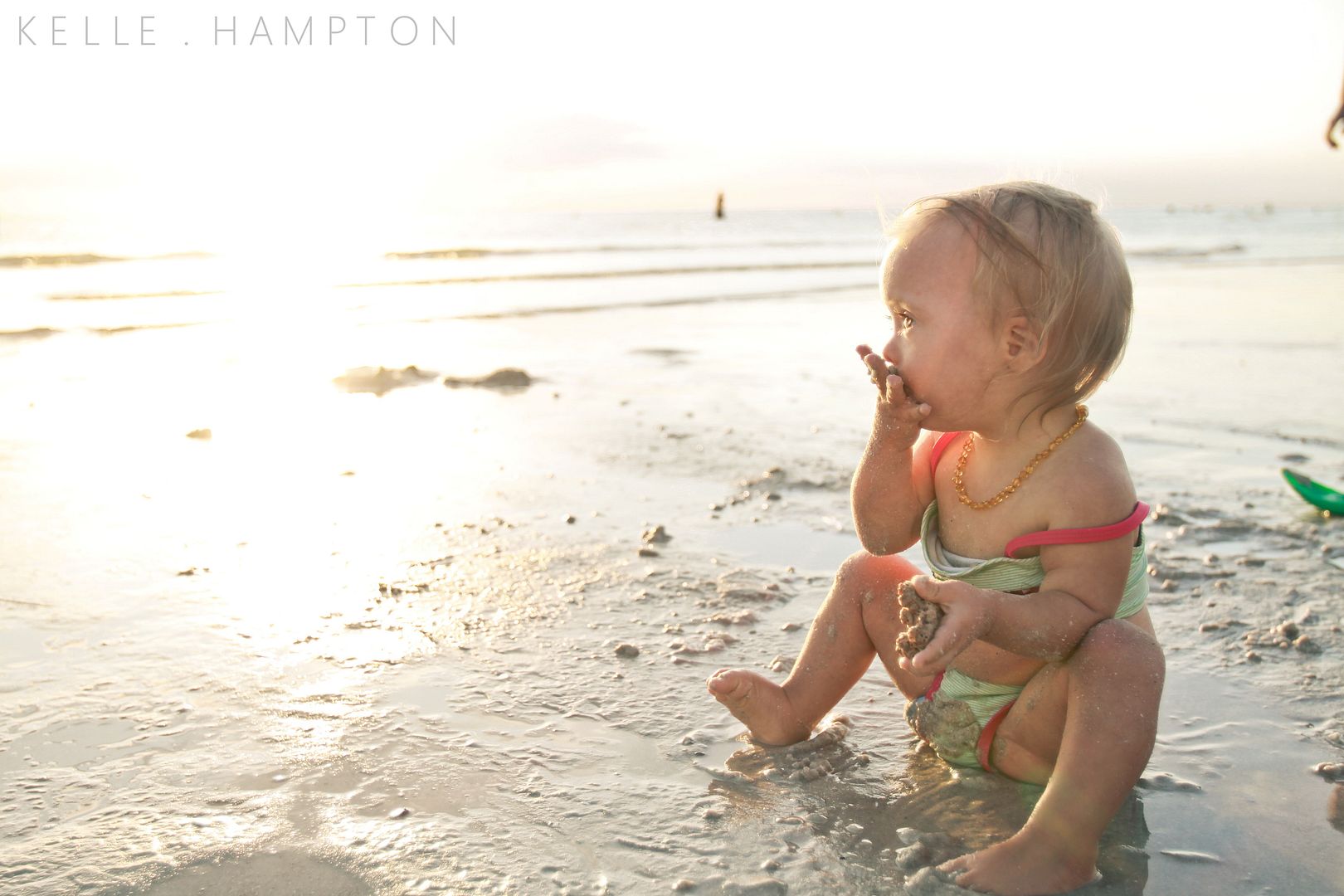 I, of course, was repeating the High-on-Life Creed which I haven't quite perfected but includes some grateful words about this moment and mental notes to grasp it all--the sounds, the sights, the smells, the way my kids are so actively embracing their surroundings. Once I have the hand clap and corresponding cartwheels to support the Creed, I'll apply for registered trademark.




I love that our beaches are different every time we visit. The tides, currents, winds, seasons--it changes the landscape, the shells, the sealife. My dad says our beaches are like TJMaxx. You never know what you're going to find, but most times, it's good.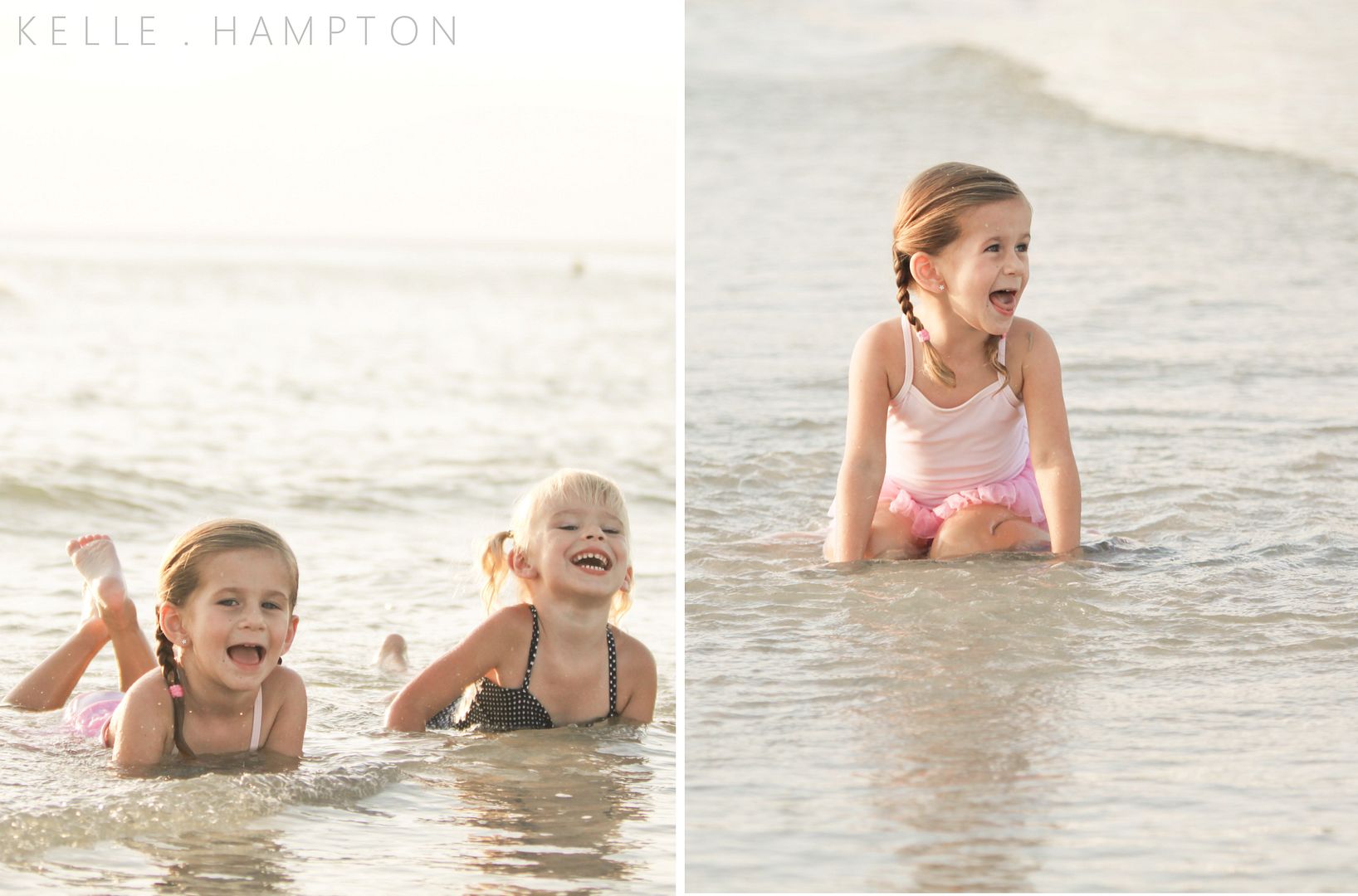 A beach encore to the ballet recital

As the sun settled to sleep for the night and southern clouds flickered with lightning, we celebrated the remainder of the holiday with candles and sparklers.




When I moved here, I promised myself I would never become desensitized to the wonder of where we live. I would never take our short jaunt to the gulf for granted or fall victim to the laziness that has so many natives pausing to remember their last visit to see a sunset or feel the sand. I'm happy to say I've lived my promise.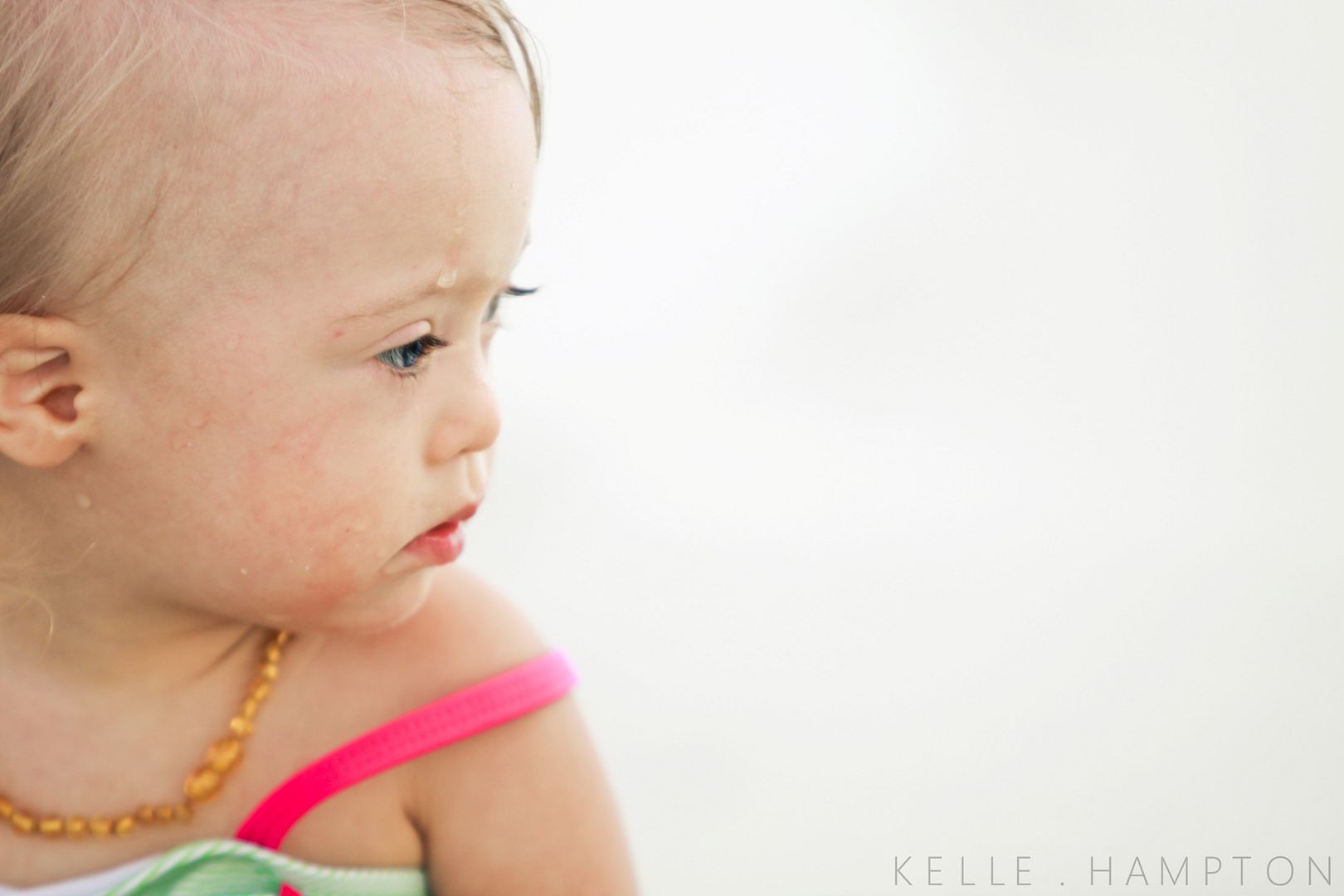 But there are others I've neglected. Things I've wanted to learn, hobbies I've planned to take up, habits I've hoped to tackle. Today is June 1--a new month, a new season--and I'm yearning to embrace a new challenge. I'd love for you to join me in tackling something that's been on your mind. An empty wall you've been meaning to decorate, a project you've been hoping to finish, the last five pounds you've promised yourself to lose. I've picked up running and dropped it many times, and I'm vowing for the month of June to lace up my running shoes every single day. Not necessarily an exhausting breathless run every time, but at least a short jog around a couple blocks to feel the endorphins, to accept the challenge, to prove to myself I can consistently face a task. I will run every day of June, and I'm excited to have a few new running friends joining me. We're making it interesting, keeping it fun. What will you do this month? What will you tackle and how will you do it? Please share in your comments, and later this month, there will be an opportunity for you to share some photos and stories of your successes on this blog.

Amy Poehler recently gave the commencement speech to Harvard's Class of 2011, and while very funny, it held some poignant truths:

"Be open to collaboration. Other people and other people's ideas are often better than your own. Find a group of people who challenge and inspire you. Spend a lot of time with them, and it will change your life. No one is here today because they did it on their own. ...take your risks now. As you get older, you become more fearful and less flexible..."

Running every day, finally slapping paint on those bedroom walls, losing those five pounds, making it through a few nights of primitive camping, setting up the guitar lessons--they are all small challenges in the grand scheme of things. But tackling small challenges leads to overcoming larger ones, and sharing the conquest with others makes it more attainable, and definitely more fun.




If you conquer, I'll teach you the High-on-Life Creed. And the hand clap.

It's a new month. Do something fabulous.