Pop Quiz, hotshot: which of these photos is the real dancer leaping on the beach last night and which one is me, pretending to be a dancer?




If you guessed the graceful swan in the first picture is the real one, you're right. The second one looks like it needs a chalk outline and some crime scene tape. Like I fell out of a 15-story building and landed on the canvas of a sunset.

All this to say, Heidi and I headed to the beach last night and among watching our kids eat sand and scream at seagulls, we were sidetracked by the beautiful sunlit silhouette of the real dancer who was all whippin' out the grand jete. And I apologize if that's not a grand jete, but it's the only ballet term I know, and I do my best to drop it when I can.

Lainey, unlike her mama, possesses some instinctive grace and poise.




We started ballet for her on a whim, thinking we'd do an 8-week course and peter out like we do a lot of other stuff, but she loves it. Seven months in and the kid passe's more than she walks. Okay, I lied. I know two ballet terms.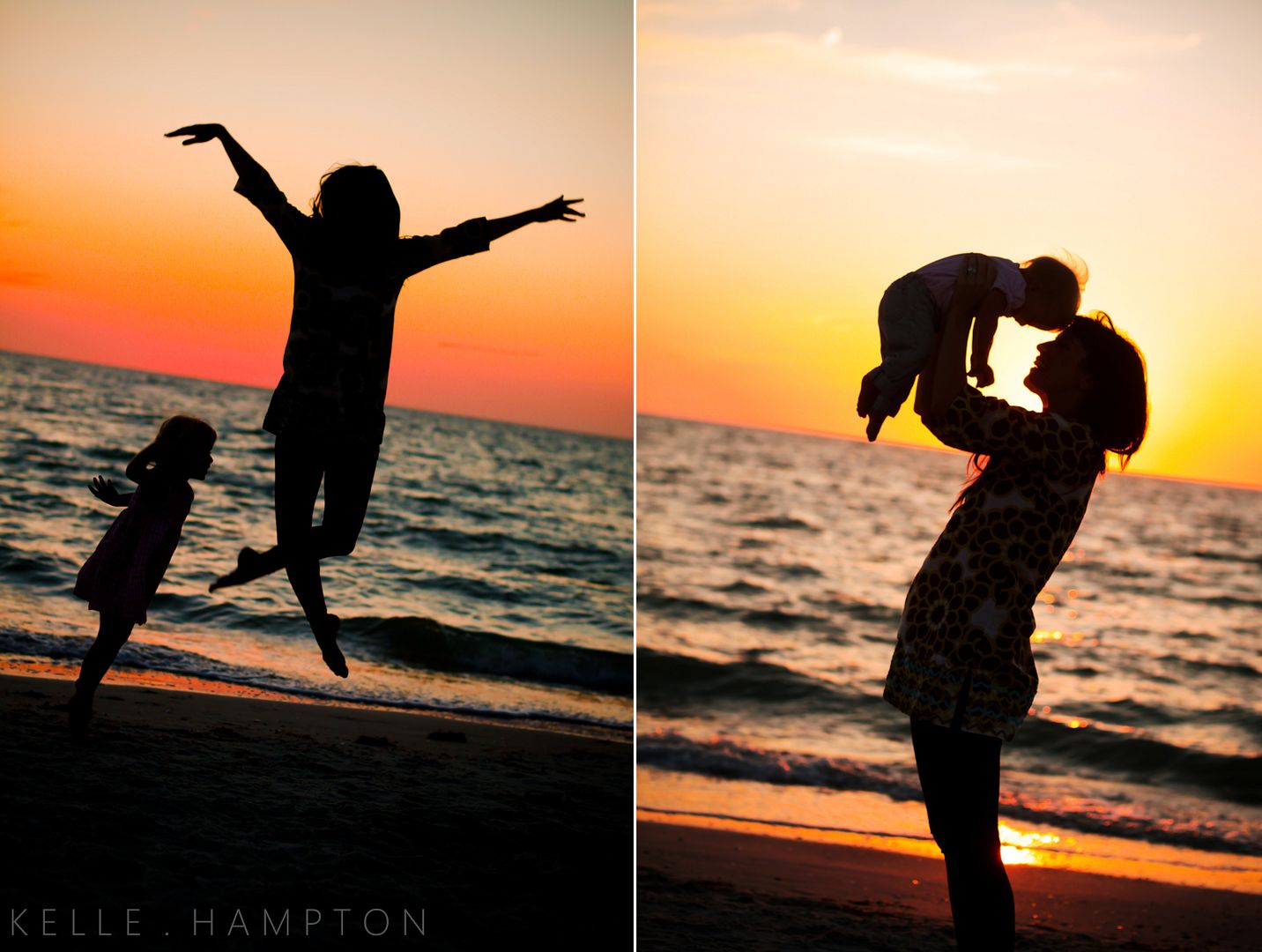 Heidi's response to the above move...and I quote: Who do you think you are, the (expletive expletive) Black Swan?

At least she properly represents her hometown with her choice of beach cup.




So, where were we?

We enjoyed a night out for pizza earlier this week before Poppa and Gary had to head back to Michigan. I like nights out for pizza. I like that it feels vacationey in that most pizza nights are spent at home, and going out for it is out of the ordinary and therefore more appreciated. I like the vibe of a pizzeria--the framed signed pictures of celebreties swearing it's the world's best pizza, the grease-stained tablets the waiters use to pencil in your order, the pitchers of fountain Coke that tastes better than usual...fizzier and colder. I like to read the story on the back of the menu that tells how the pizzeria started...how some young guy had a good idea and a great recipe and poured his life savings into starting a chain some years ago. And I like the little black-and-white picture right next to the story...the one where that young guy is smiling, balancing a great big spatula with the famous pizza pie.




Dude, what is up with our family and this new face?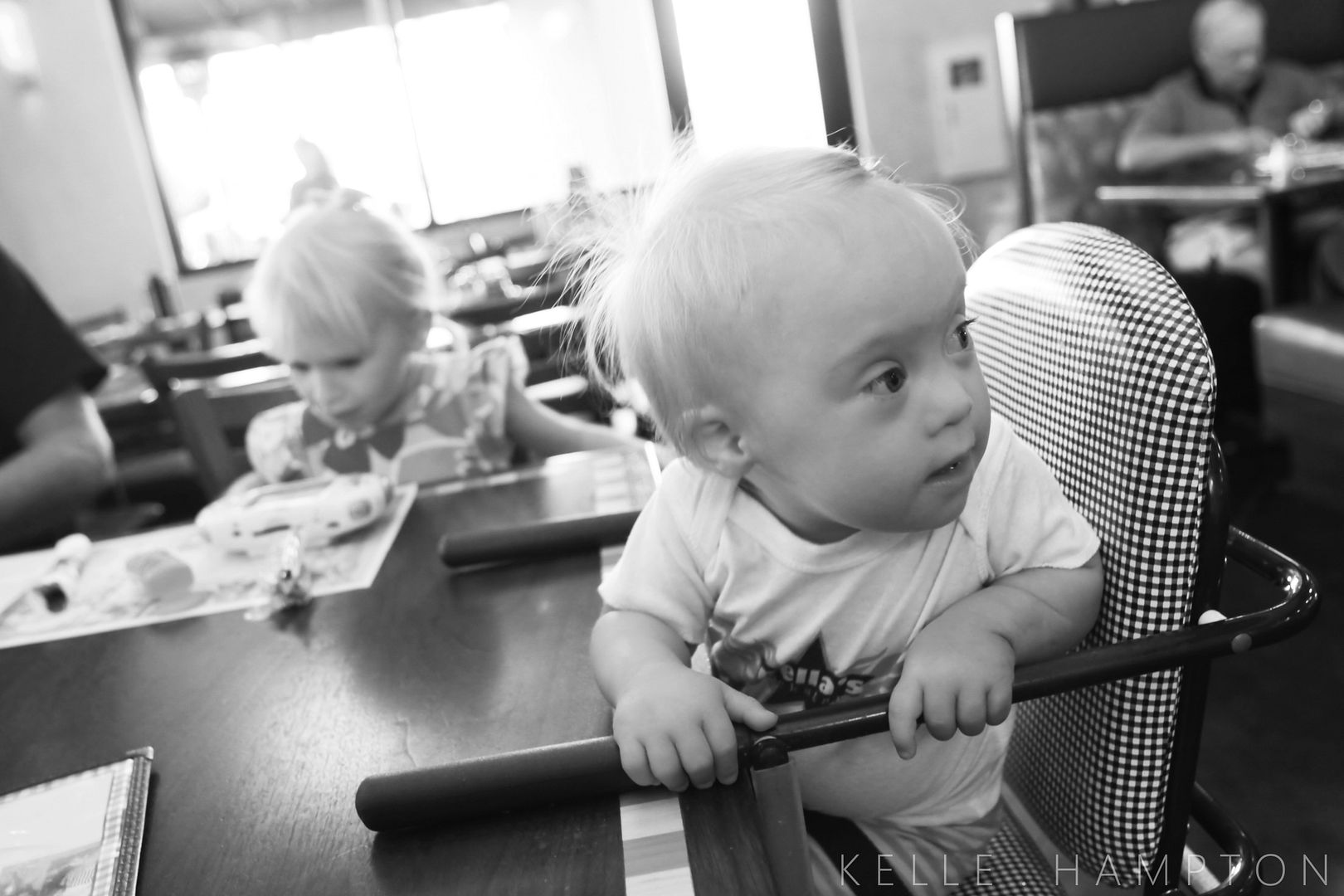 We had just finished dinner when Lainey caught sight of a young girl taking a ride on the Eurobungy, this giant trampoline/bungee jumping device stationed outside the shopping center where we had dinner. And then my girl shocked me. She pointed and confidently said, "I want to ride that." I wanted to tell her that I knew better, that she'd be catapulted into the trees, that I knew she'd just start crying to get off the minute we got in line. But I didn't. I wanted to let her fly...to figure it out for herself even though I knew--like, could bet money--that she wouldn't follow through. Because she's timid and little and only three.

"Are you sure you want to ride it? Do you see how high that little girl is jumping?" I asked, careful not to sway my voice to suggest pressure either way.

"I want to ride it," she said again. So we got in line and I waited for the moment I'd break out my prepared consolation of "That's okay, Baby. You tried. Maybe next time."

But she never cried. She never even hesitated. She listened to the instructions, she followed directions, she shy-smiled as her feet lost touch with the trampoline and the motor got louder as she was hoisted higher and higher. I started nervous laughing. We all did.

This is nuts. I know my kid. She's not this girl. And then the Eurobungee man grabbed my girl's foot, pulled it down like a sling shot, offered one last "Ready?" (followed by a nod and a smile), and then, BAM. My girl rocketed into the sky with shrieks of laughter that made heads turn in a two-mile radius. My timid little three-year old catapulted toward the fronds of towering Royal Palms that lined the sky, and our mouths gaped not only at the absurdity of a toddler's silhouette hugging the moon but at her grin and gratification of the human rubber band ride. She surprised me again. My girl is brave and adventurous. She is almost four.




Twenty minutes later, we high-fived and applauded. Bravo, Brave Girl.

She's on a little metamorphosis, compiling some sweet new adjectives to her ever-growing character.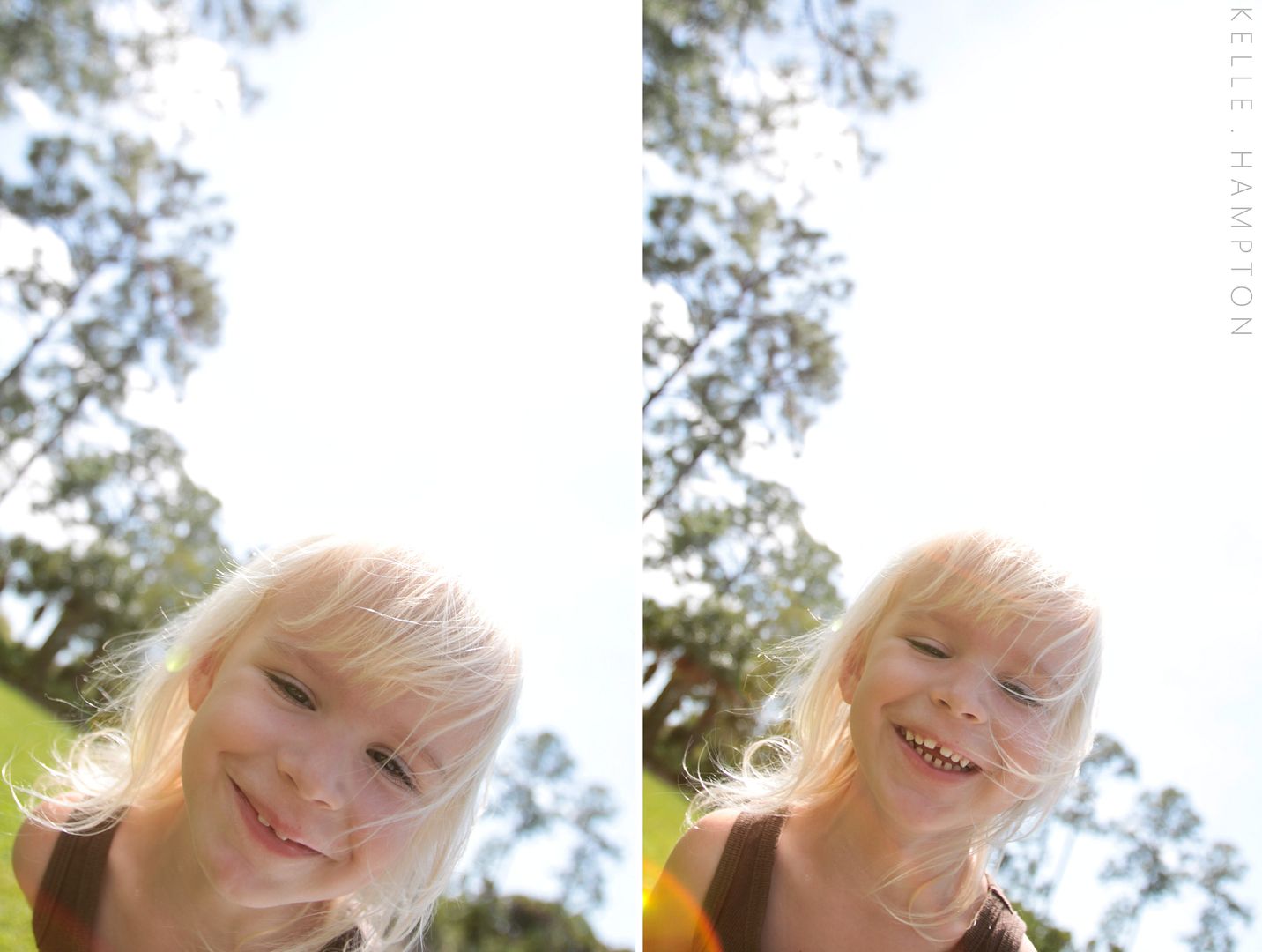 She tried hard to pretend she didn't think this was funny when she walked out of her room like this the other day.

But under all this brave and adventurous stuff, she's still just little. She still asks me every couple weeks, "Hey Mama, when I was borned, did you cry happy tears?"



**************************************************************************

Anyway, we're halfway into the week and can't ignore the fact that it's the peak of south Florida weather right now...the best of the best. The very reason the term "snowbird" exists. It's beautiful and breezy and warm. I am completely swayed by seasonal changes, craving all the things you're supposed to crave when the calendar turns--pinks in spring and apple spice in fall. I am dreaming of florals and pastels and drapes that dance when the wind from open windows suddenly sweeps in. And currently in love with spring around our home...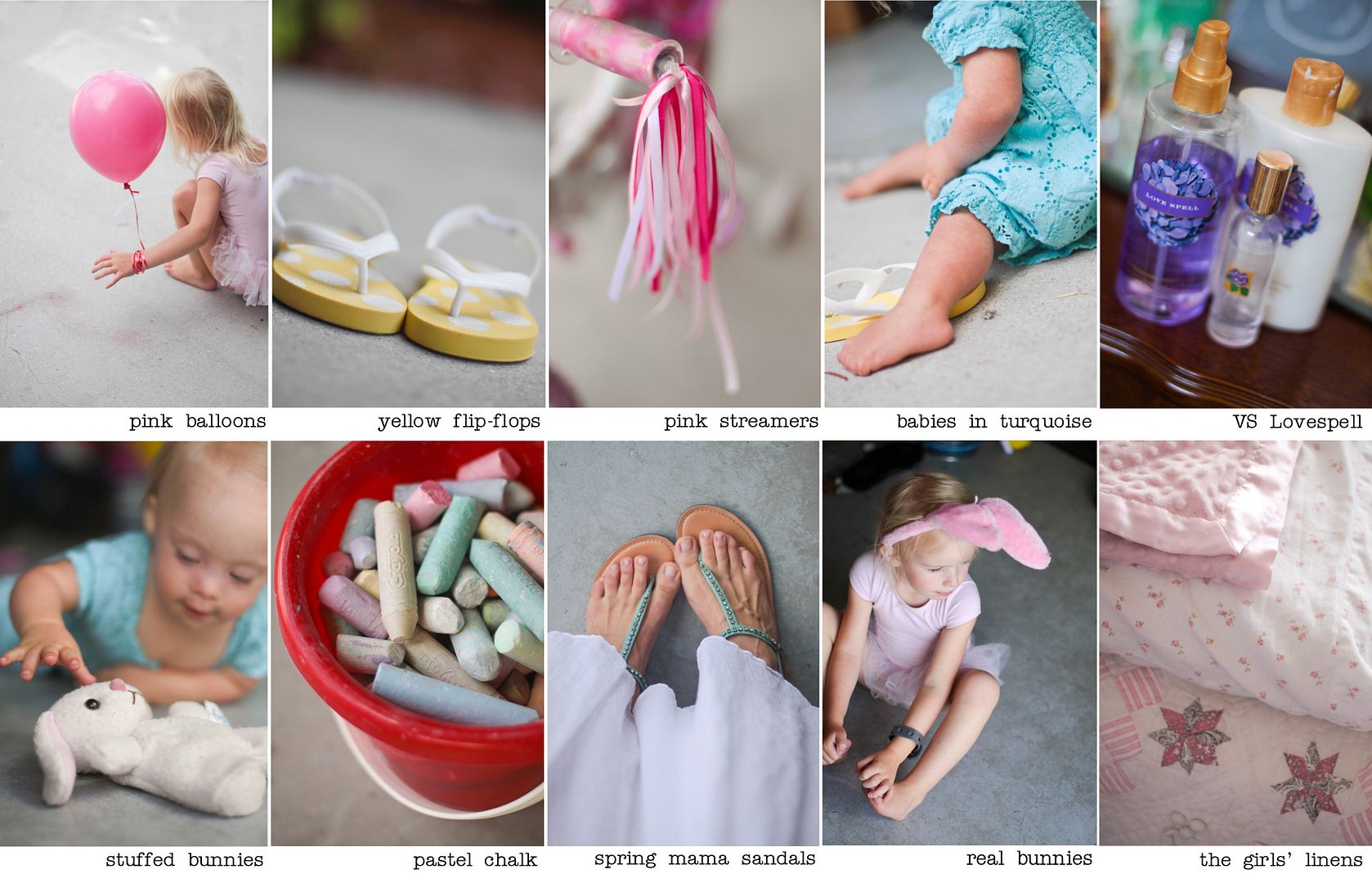 And it just gets better from here.

I'm excited to have Me You Health back with us as a sponsor. Me You Health is a free easy way to encourage well-being awareness. "We transform discoveries from health, well-being and social connection research into simple, action-oriented pursuits that encourage meaningful behavior changes." Join them on Facebook, check out their site and try completing their daily challenges.

I love today's challenge: Find out something new about a neighbor, acquaintance, or local business owner.

I found out my sister sometimes puts her dirty lunch dishes in her desk drawer at work at the end of the day if she's eager to leave. And then she has to soak them for days. And I told her I was writing that, so it's approved.

Me You Health challenges make you think a bit more about things we seem to forget, including exercise and nutrition. Try loading some of their applications on your phone like Every Drink which alerts you throughout the day to drink enough water or Monumental, a fun app that keeps track of the stairs you climb and virtually compares it to exploring the world's monuments.


So there. Mid-week happies.

Winner for the Petite Lemon $50 gift certificate:
Comment# 765, Sherri: Had to let you know that my little podunk town in Tennessee reported your dolphin story on the radio as I drove to work yesterday...small world, eh?

Sherri, please send your info to kellehamptonblog@comcast.net. Congratulations!