Since we've been going to Isles of Capri, we've endured a nice handful of beach casualties. Barnacle cuts. Jellyfish stings. Snappy crab pinches. They're more like badges of honor, really, or markers that distinguish one Isles of Capri trip from another. Yesterday, our list grew to include stepping on a bee (me) but far more exciting, witnessing the dispatch of the Isles of Capri firemen who sped away to save a 700-pound dolphin that jumped aboard a pontoon boat and listening to the firemen recall the event when they returned, blood-stained and exhausted. Apparently, it made national news (chance of it happening is 1 in 3,000,000)...and boat passengers and dolphin are, thankfully, all fine.

I'm sorry to say I can't say the same for the bee.




We were feeling pretty convicted being that we hadn't been attending services at the Church of the Holy Beach. But, lucky for us, the beach is merciful among its many other qualities, it welcomed us back, and we picked up where we left off.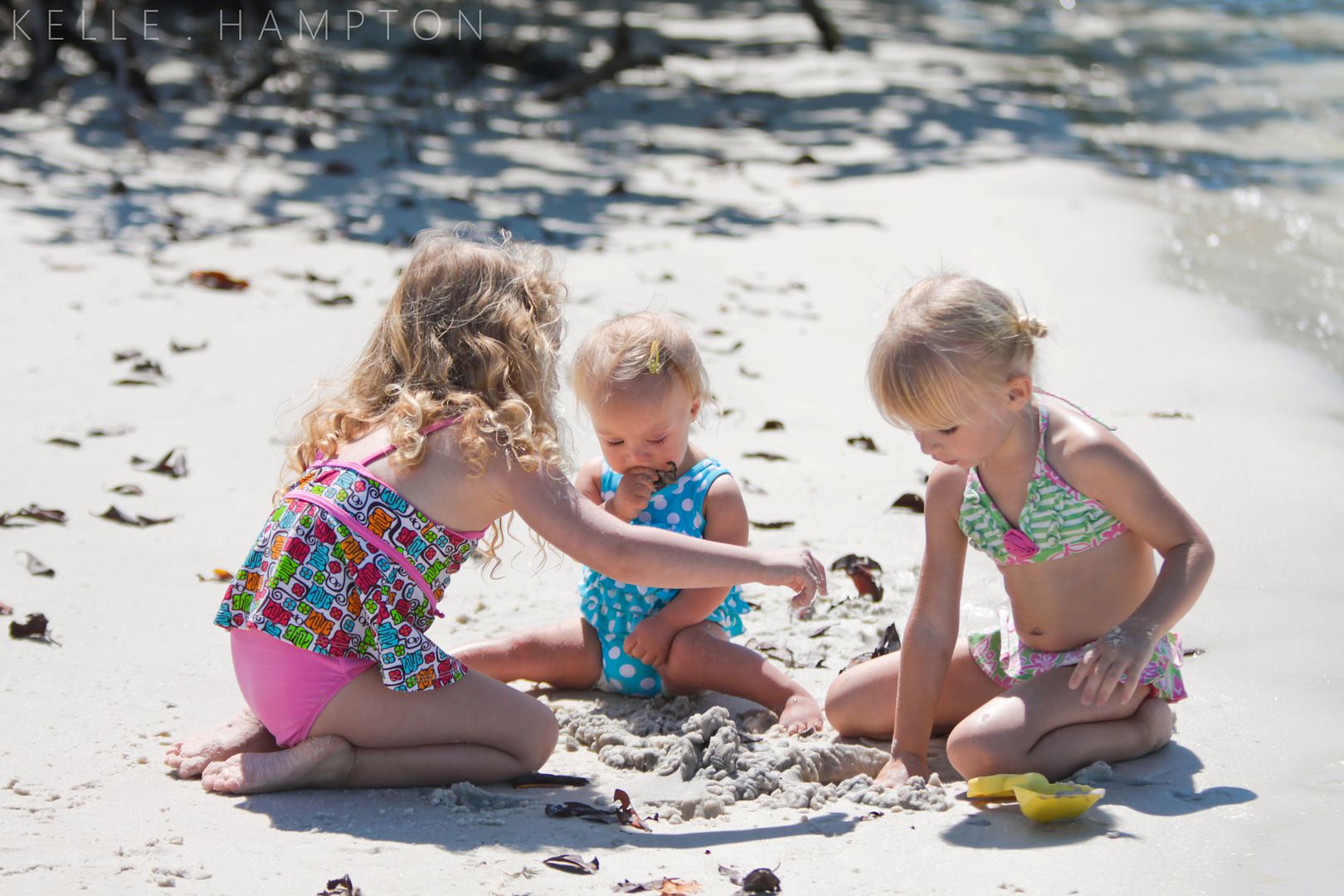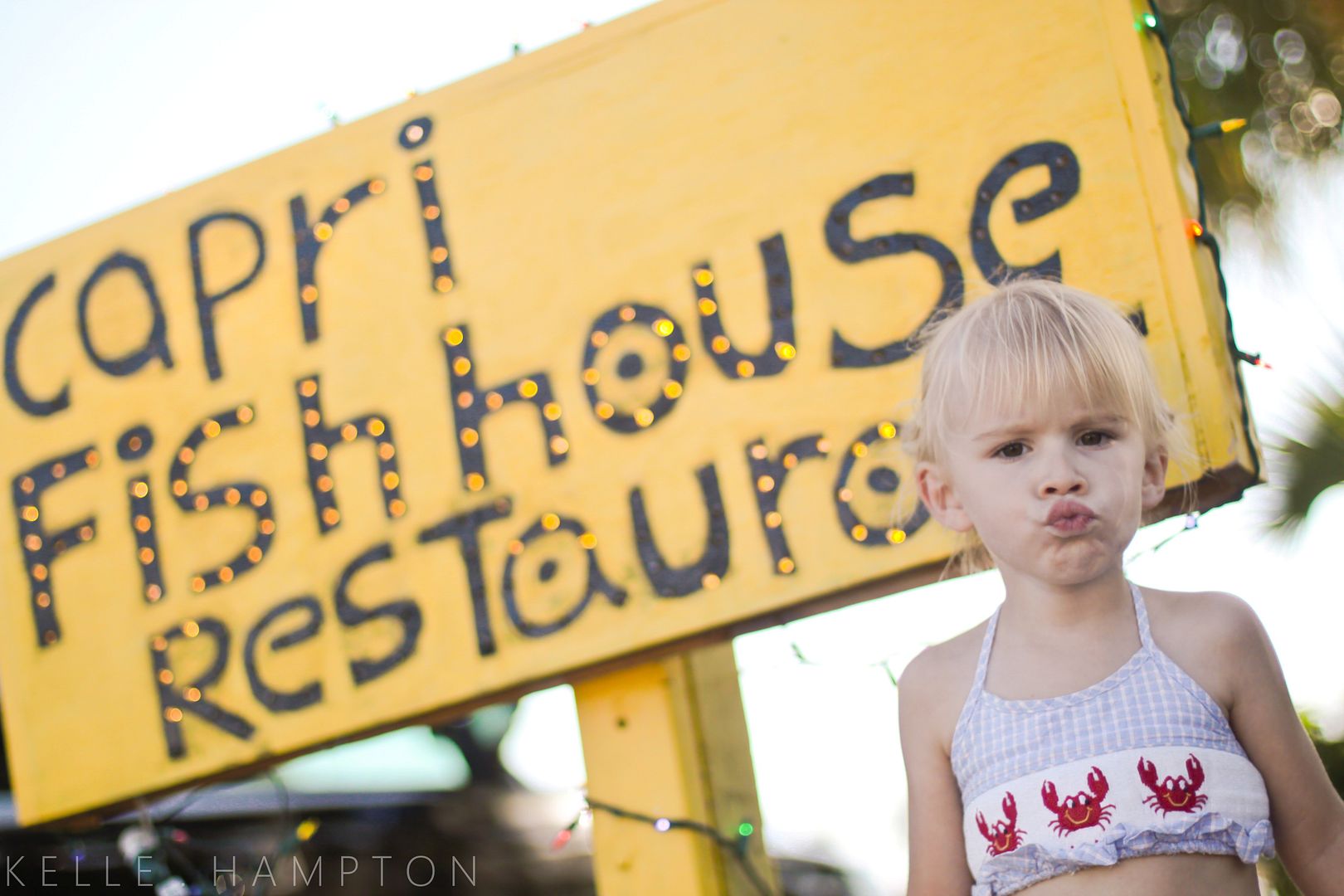 Our happy place on the Isles of Capri is nothing overly fancy--a family-owned restaurant, a tiki hut bar with a thatched roof, a dock and a skinny stretch of beach, long enough for a shell-scouring walk but short enough to keep an eye on the kids without panicking. And it's perfect for us.




And, for all the times we've been there, it's different every time. Same beach, same kayaks, same bathing suits, but somehow a different brew of energy and friends and feeling--but all good.

Yesterday was colorful and calm.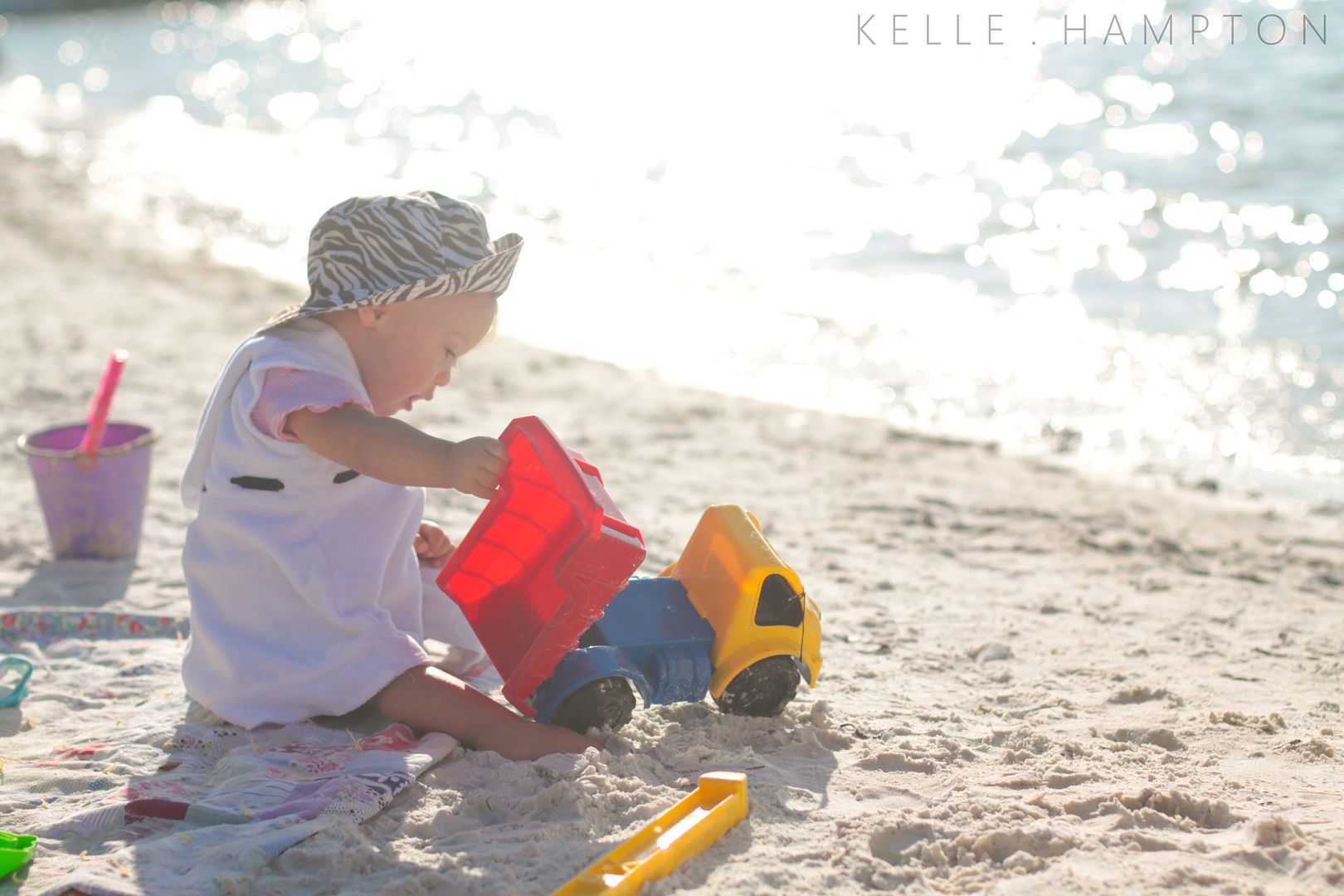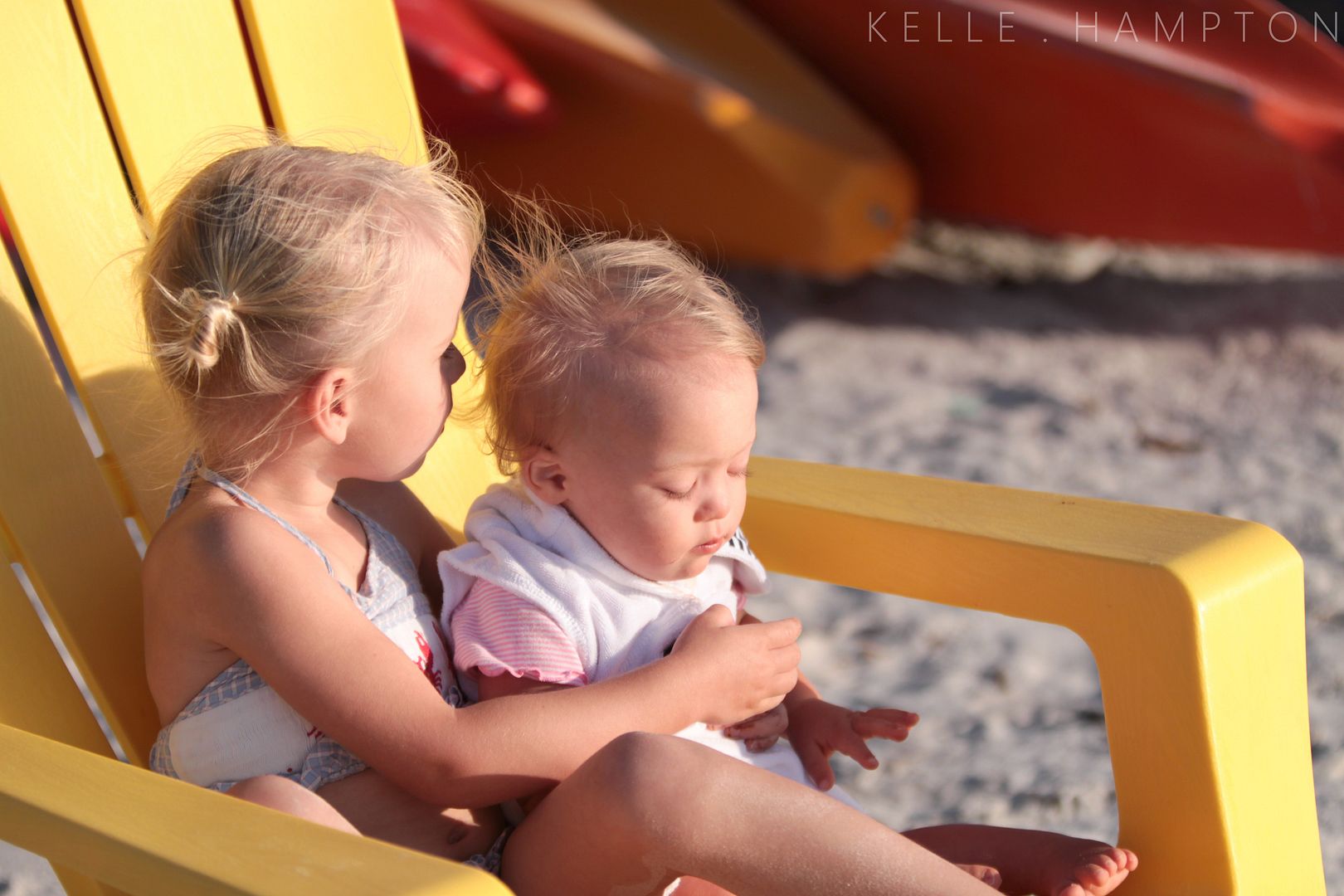 I like watching Brett in his element. More relaxed--as if that's possible--and walking around with a bit of a swagger, as if there's a part of his subconscious slightly aware that he found this little gem years ago and, like a fine explorer, shared the goodness with the masses...the many friends and family that now join us for a rousing Sunday service at the Church of the Holy Beach. Amen to that.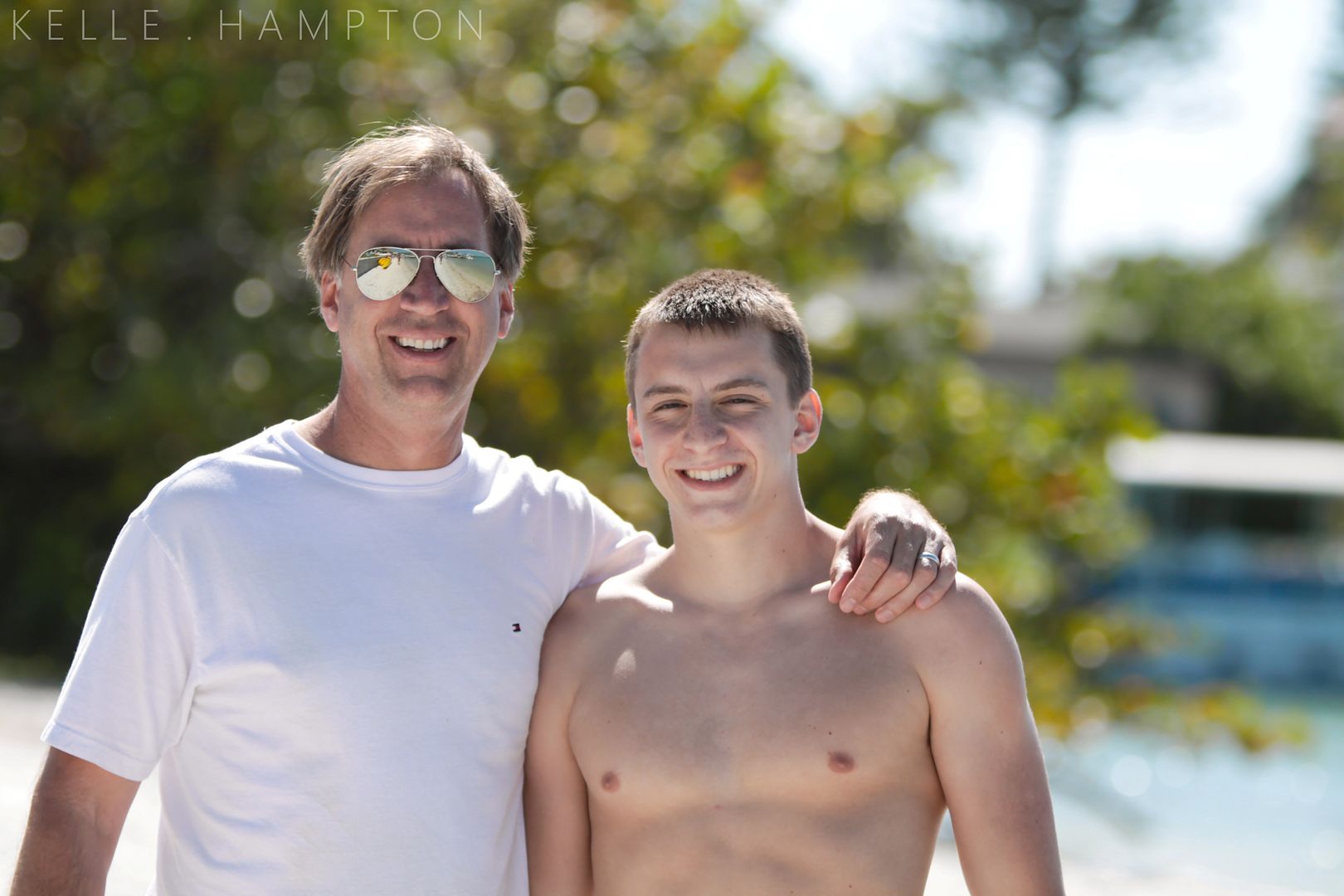 I know I've said it before, but so many of my feel-good moments at this place are just as much about recognizing that our kids are stashing memories as they are about the splendor of the present. We talk about what they will remember--how they will retell adventures of crab hunts and dock dives in their twenties--and we hope the presence of those memories will strengthen the importance of adventure and family and making time to appreciate things like how an adirondack sinks into wet sand, how fast an army of sand crabs can scurry up a mangrove trunk, or perhaps the more phenomenal recognition of how a random flying dolphin can land gracefully onto the deck of a boat.




We stashed another jar of beach memories onto our ever-growing shelf in our Isles of Capri cellar.



The Beach "Oh," the most higly regarded of the "Oh" variety.




And though we don't give much attention to the "whens" and "hows" of our babies' milestones, we have a few requirements for things our babies must do and "sleep on Isle of Capri" is one of them. They take naps in tents, wrapped in towels, snuggled in arms, cradled against cold sand, shaded from the sun in wicker baskets, and they sleep greased in sunscreen and sweaty from the heat, but sleep they do. It's a Hampton rite of passage.




Spring forward we have...into our favorite rituals of longer days and shorter nights.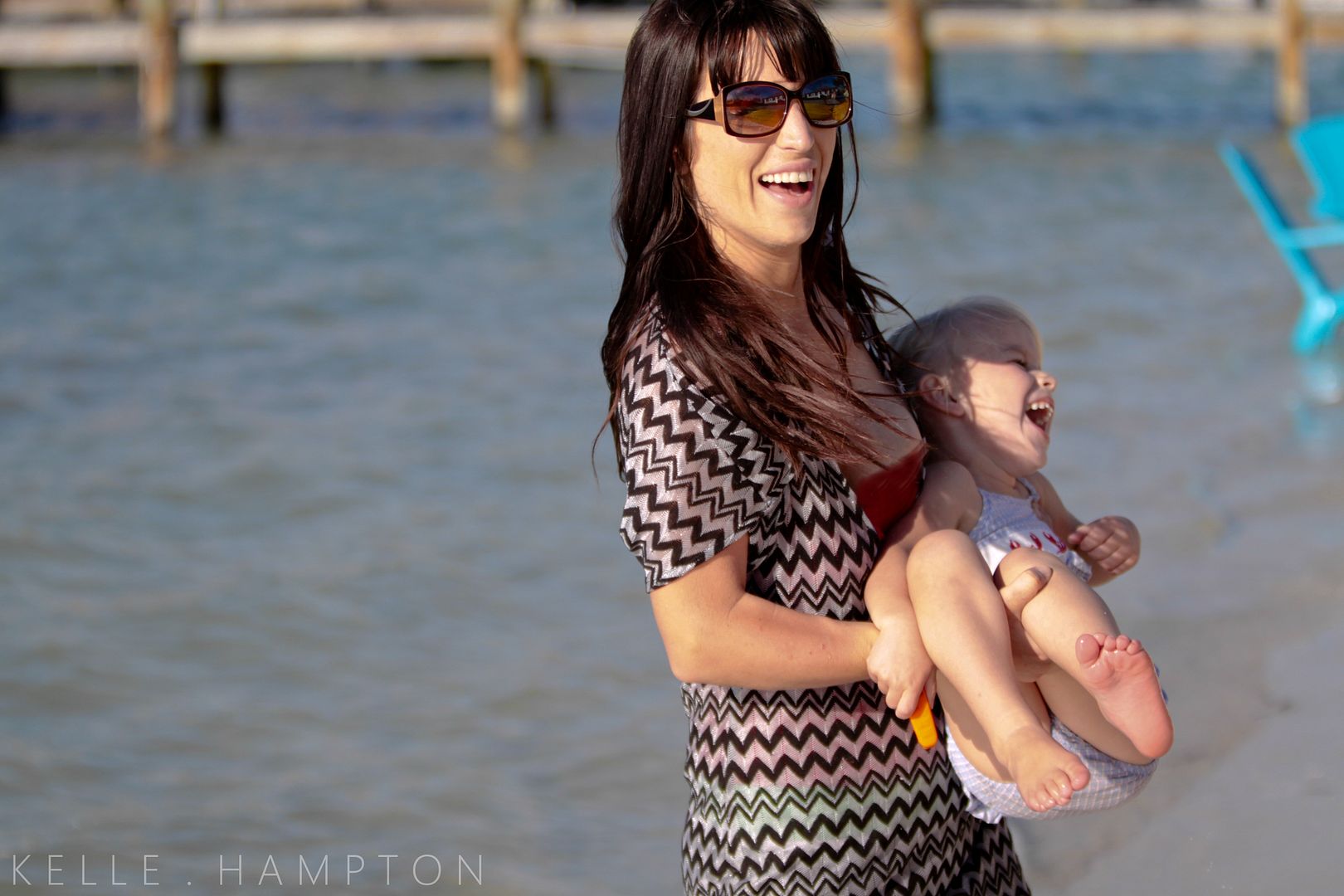 Looking forward to more grouper baskets, Bob Marley, kissing shoulders that smell like coconut, synchronized dock dives, Johnson Bay sunsets, salty crater jumping, late beach storms that send us running into the tiki hut for coffee, and the many hundred moments I'll stop for just a second and think "I hope they remember this."

Game on, Isles of Capri. We'll be back.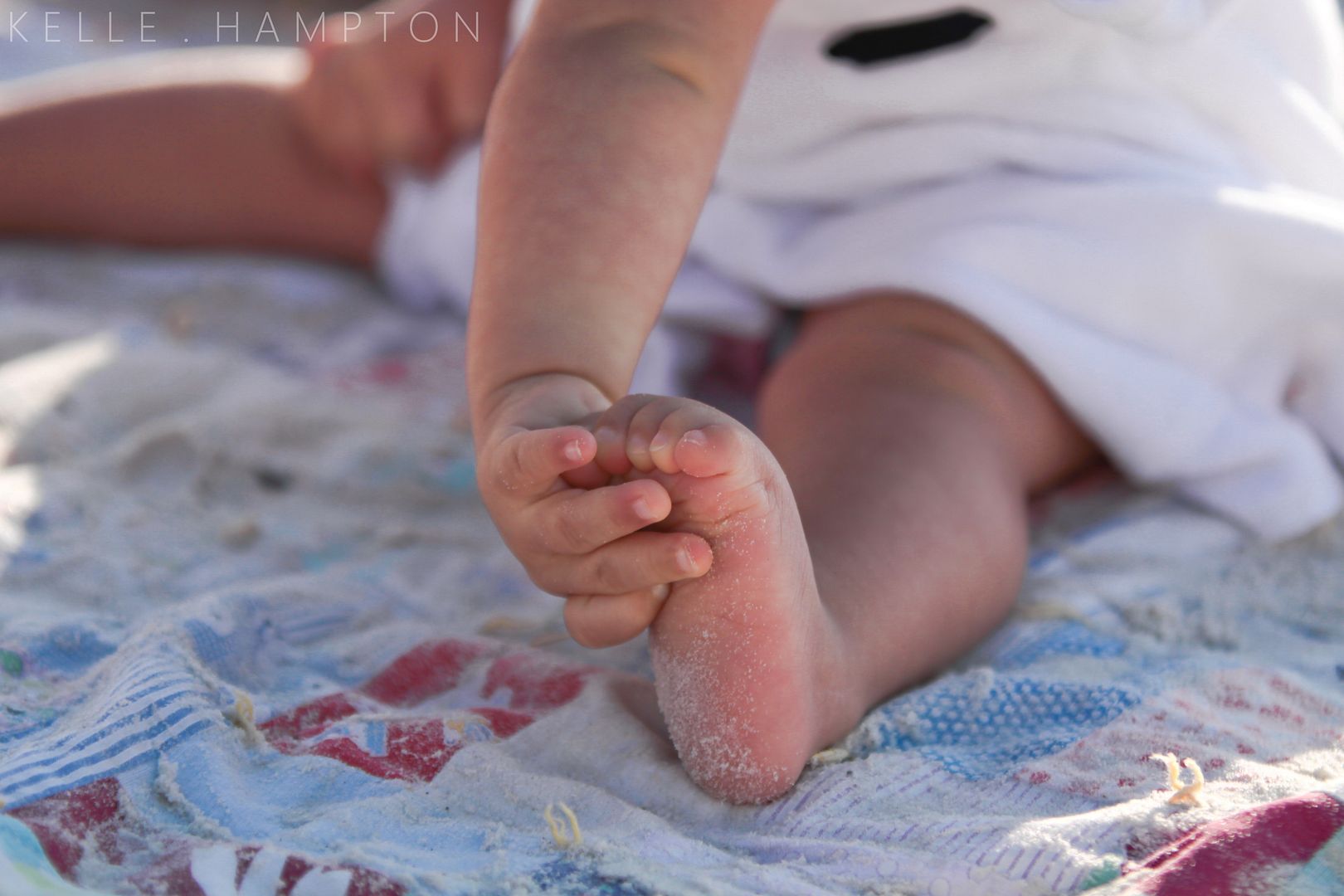 I have no cheesy transition to switch gears here, but check out another fabulous company, Petite Lemon Prints, joining our sponsors. Petite Lemon Boutique specializes in personalized gifts and stationery and has an excellent variety of both fun, whimsical and fresh, modern products including posters, cards, canvases and growth charts. All products are custom created with premium papers, quality craftsmanship and eco-friendly inks that print rich, beautiful colors. I love Nella's new growth chart, and Sister's lovin' it too.




Plus, they included a little stack of the cutest miniature cards with my order, and I love me some minis!




Use Code NELLALOVE15 for 15% off your order. And a lucky commenter on this post will be receiving a $50 gift card to their store (valid on decor products: photo posters, alphabet posters and growth charts).

Happy Monday!




And some of my favorite Isles of Capri jams canned and stored on my shelf: giant crab trip, giant starfish trip, growing belly trip, Memorial Day bash trip, giant ball of family love trip.