Tuesday, February 15

Today, I nap with the girls because I am tired. I never nap with the girls, but this afternoon we all slither under the tangled sheets of our unmade bed and make hand shadows on the ceiling in the thick ribbon of sunlight positioned perfectly above our pillows for our shadow performance. It seems strange to be resting while it's light out. I struggle to settle my mind and quiet the voices that attempt to convince me I am wasting time, that there are so many more productive things I could be doing, that busy moms should be chucking a second load of laundry in the dryer at 1:12 p.m., not napping. The voices are not winning today. I justify the argument in my mind with the declaration that I've never watched a soap opera in my entire life, and somehow this unrelated piece of information convinces me that I've earned the right to recline in the daylight. And so I lie on my back and smile as Lainey twists her fists and fingers into strange blobs whose shadows she informs me are a bird, a cat, and a pizza with mushrooms respectively.

Lainey and I press our foreheads against each other as she breathes a staccato rhythm of laughter, delighted by the way "our noses are kissing," and Nella arches her back and paws at my chest to nurse. I indulge her pleas, cradling her close between me and Lainey until she is securely sandwiched. And I close my eyes and listen to the chorus of nap time harmonies. The breathe, suck and swallow of Nella's nursing trance, the rustle of body to sheets as Lainey shifts her position several times, struggling to get comfortable, the tick-tick-tick of the red second hand on Brett's tiny travel clock that sits on his nightstand, the distant hum of a lawn mower several yards over. Soon, the girls are asleep, their chests rising and falling slowly, their bodies heavy and still. I wish I could join them, but my mind is a wild stallion, racing along the shores of to-do lists. My phone chirps next to me, and I jump to quiet it, sliding the silver mute button down until the red dot appears—the red dot promising hours of beautiful silence. I close my eyes and will my mind to rest. "Think Isle of Capri," I tell myself. "Think sunset, think quiet family vacation." I shift my body again, repositioning to face my night stand and notice my phone screen illuminated. Incoming call, interrupting my rest even without its audible alert. And so I swipe the phone off the table and hold the skinny button on top one—two—three—four—five long seconds until it powers off.

Off.

I close my eyes again and curl my body toward the girls. It is quiet. My mind, the wild stallion, finally stops racing, reigned in by persistence. Powered off. And I sleep, under tangled sheets in broad daylight. Daylight that is softened by sheer curtains pulled across the windows that separate us from the world that is on.

Two hours and seven missed calls later, I awaken while they sleep. I tiptoe out the bedroom and down the hallway into the laundry room where I swap wet clothes into the dryer and dry clothes into a laundry basket where they will remain until someone's clean underwear situation is critical enough to dig through them in search of a new pair.

But I feel good. Renewed. Perhaps not completely on but content to be somewhere in the middle—muted maybe. Silent, but my screen still bright.



I wrote this last night intending to finish it this morning with some sort of conclusive statement about being "off" lately. Not feeling inspired or basking in the usual vibrant colors that seem to naturally replenish themselves in my perspective. And then I woke up and heard the sirens calling again, feeling almost silly for being so hung up the last few days over the loss of my mojo.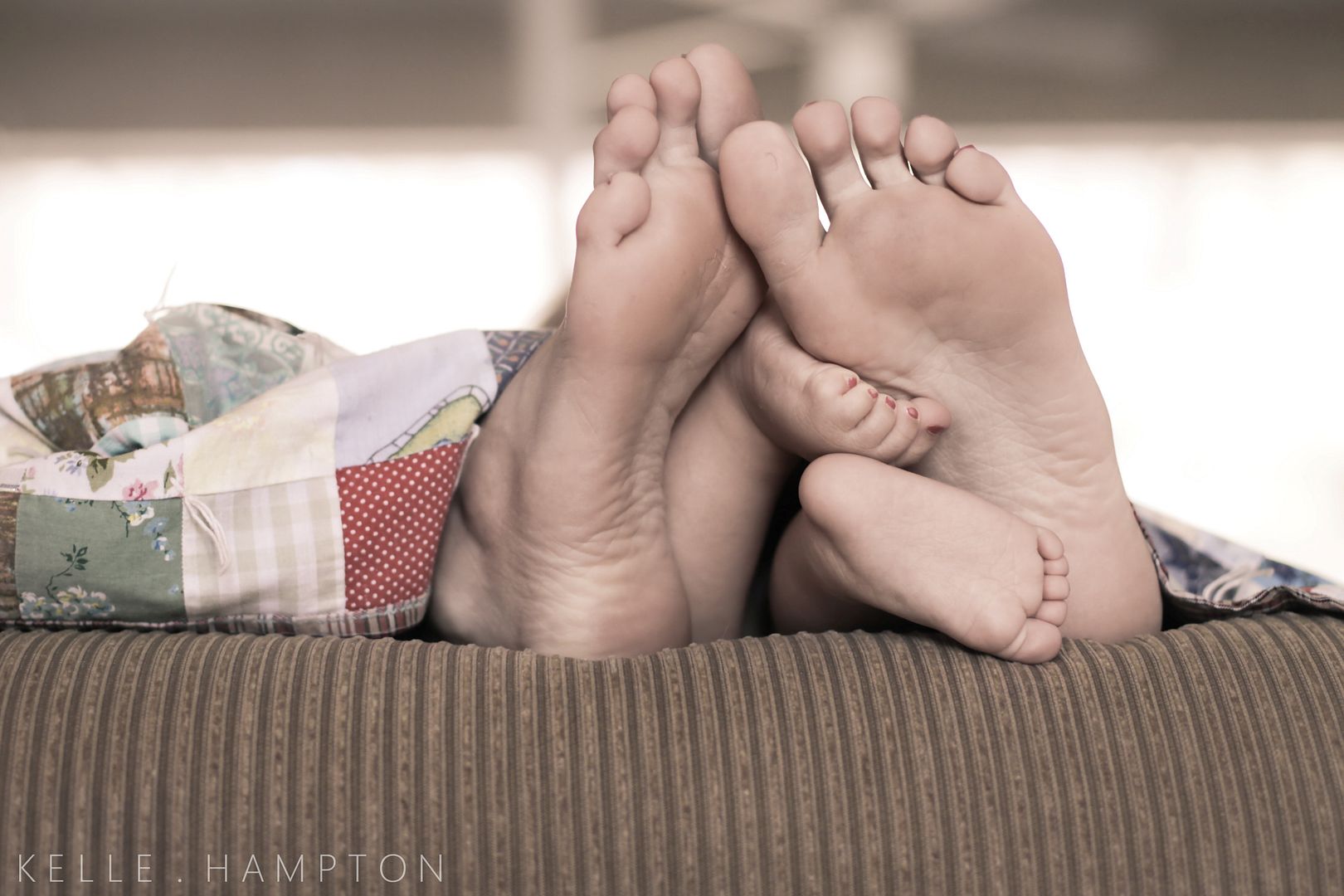 All photos in this post taken by Daddy.

I'm learning to brush it off—to accept the "off" periods as necessary hibernations that allow the "on" times to be more productive. You cannot force inspiration. The best kind comes when it finds you, not the other way around. While I thrive on "on"—having projects, taking pictures, feeling like there's a hundred thousand ideas brewing at once in my mind, I'm learning to use my discomfort with "off" to my advantage.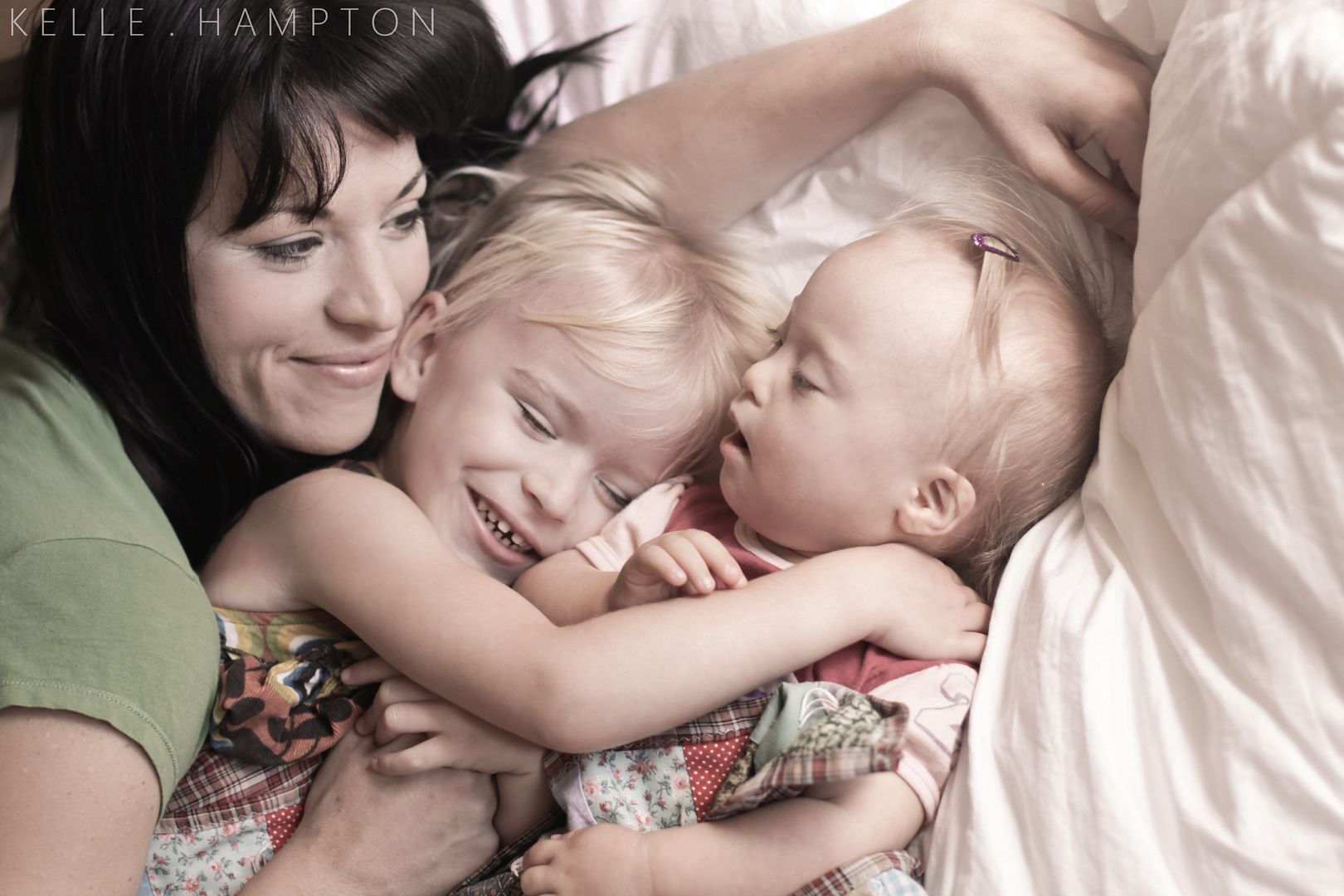 Sometimes mojo is quiet, sometimes silence is powerful, and sometimes colors are more magical when they are soft and muted rather than vibrant and oversaturated.




The zesty dose of energy is back and, yes, I'm thinking I want to paint something yellow, try my hand at homemade cheesecake, experiment with backlit shooting. But, I also want to nap with my girls more, leave my phone turned off, and welcome the stillness that comes from not a single idea brewing in my mind. Powered off.




"What seem our worst prayers may really be, in God's eyes, our best. Those, I mean, which are least supported by devotional feeling. For these may come from a deeper level than feeling. God sometimes seems to speak to us most intimately when he catches us, as it were, off our guard." ~C.S. Lewis