So I've started this post a few times but just keep pecking at the backspace key because it all sounds so cliche' in that December venting kind of way. Like there's so much to do and I can't keep up and oh how I'd love to shut the phones off, watch a movie and knock off a batch of snickerdoodles. But that doesn't distinguish me from any other woman on the earth right now. Hence the backspace.

I tried writing about something else but accidentally hit Caps Lock and, by the time I realized it, it was a nice long paragraph. A paragraph that looked like I was shouting. Like "We had an interesting day" comes off as really in-your-face when you write it WE HAD AN INTERESTING DAY! So I deleted that too.

And now, it's just me and Bob Dylan on Pandora...and leftover Thai food which, after three days, has all the good stuff picked out of it so it's really just a soupy mess of spicy coconut milk. And somehow, that all leaves me at the decision of complete randomness.

She dresses her dolls in Nella's clothes.




Cute, right? Until a shirt doesn't fit right or a shoe isn't staying put. And then she loses it. Completely. Like a bomb. To that point where I'm wondering how the mom-I-want-to-be would handle it. And I try to explain that the doll's foot is just a cotton stub filled with batting and that cotton stubs filled with batting don't exactly form well to shoes four times their size, but flipped-out three-year-olds don't really get this.

To the Lake.
When I'm feeling most overwhelmed--like when the kitchen is shot and the laundry is heaping and Lainey is crying about the shoe that won't go on the cotton stub--I fold. In the good way. Like an all-call to the bathtub where the three of us will sink into sudsy foam...or maybe we'll pile up the wagon and walk a block to the lake where I'll remember for a moment what really matters.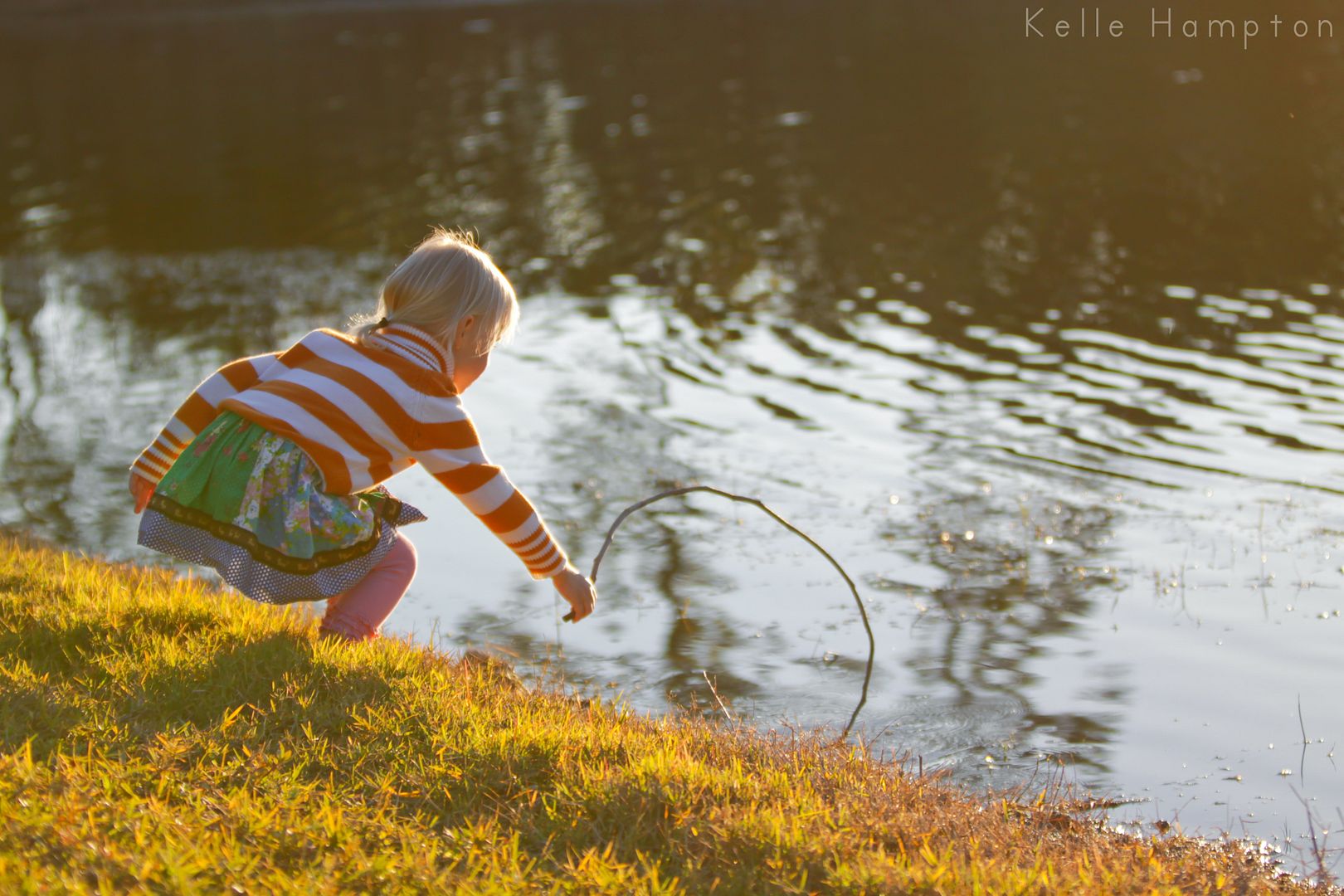 And maybe this sounds all unicorns-and-rainbows, and yes it sucks that I even have to preface this with that statement...but, really, does stopping to realize just how much you love wet mud squished between tiny toes that don't line up right have to be cliche'? Because I love her freaky toes and I love repositioning the hat that Nella tries to swipe off and I love screaming like a nut for Latte because she's run off again and I'm pretty sure this time she really did get hit by a car (okay, I don't love that part). I love that sometimes the red ants find me and that I hop on one leg bitching and scratching and Lainey laughs. I love all the work it takes to go there and all the good feelings that come when we arrive back home.




I love that going to the lake and heading to the beach and making Christmas meaningful is a lot of freaking work.




But somewhere between staying up to stuff a stocking and slopping frosting over a Christmas cookie that doesn't look anything like the bell it's supposed to be...somewhere between brushing sand off your pants and rinsing out rancid watermelon juice from the picnic basket...somewhere between all of it, you feel this rush of "this feels good." And it's worth it. It's worth it because your kids are laughing and you're trying to hide your own smile and it's so not glossy or magazine worthy but because of that very fact...it is.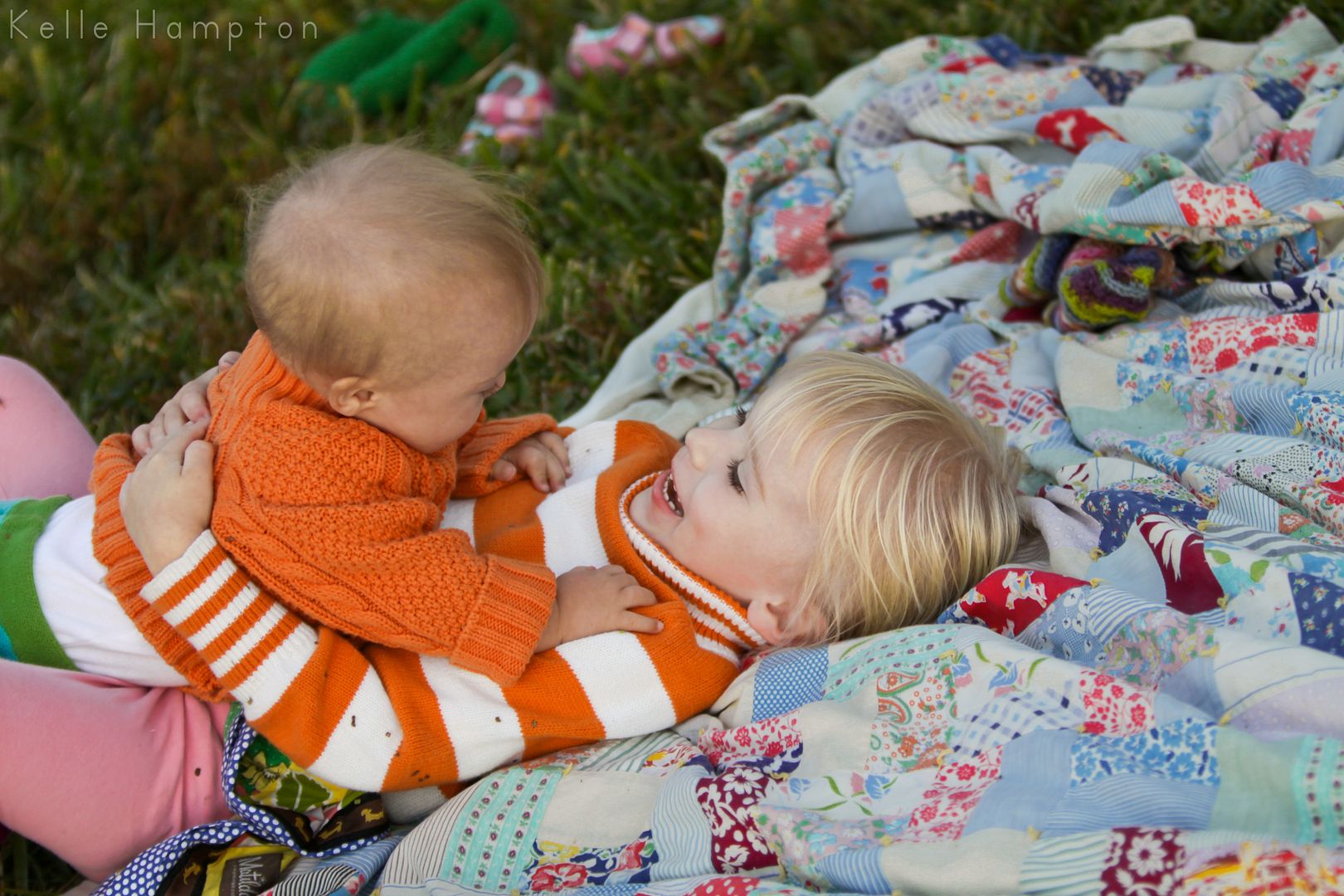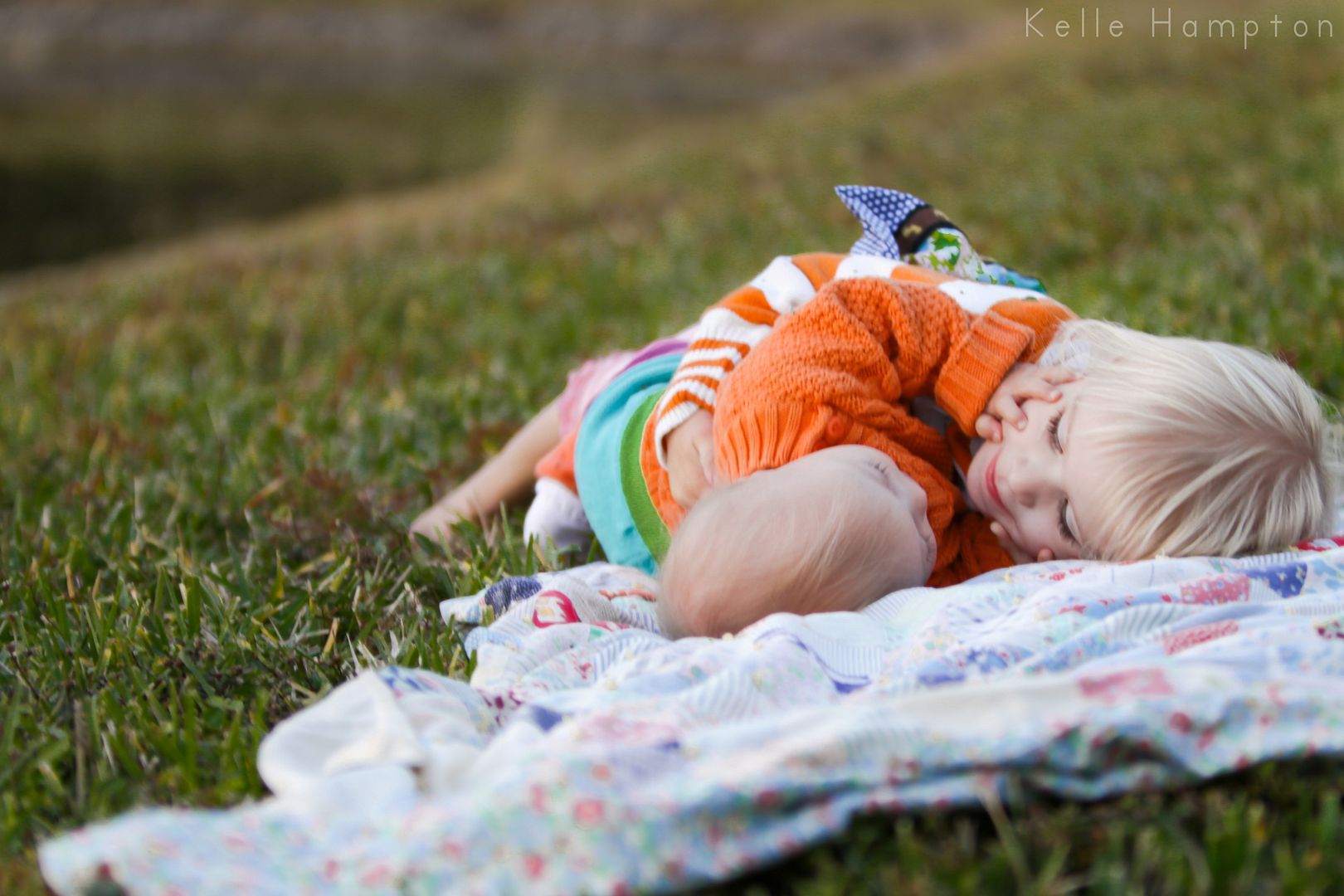 New Babies.

My friend Lindsey just birthed this breath of heaven, and I had the privilege of holding her and kissing that silky tuft of hair the other day. And I am reminded just how amazing babies are. This is Kinsley Jane.




...and her mama loves her, and I love her mama.


Lots of you have commented that you are awaiting new life...and I smile every time I read them. It's amazing--that whole growing-a-baby-and-birthing-perfection thing. And I find myself remembering pretty heavily these days last year and how Utopian that experience of feeling kicks on Christmas morning was. And how it gave us our girl who's made me so happy.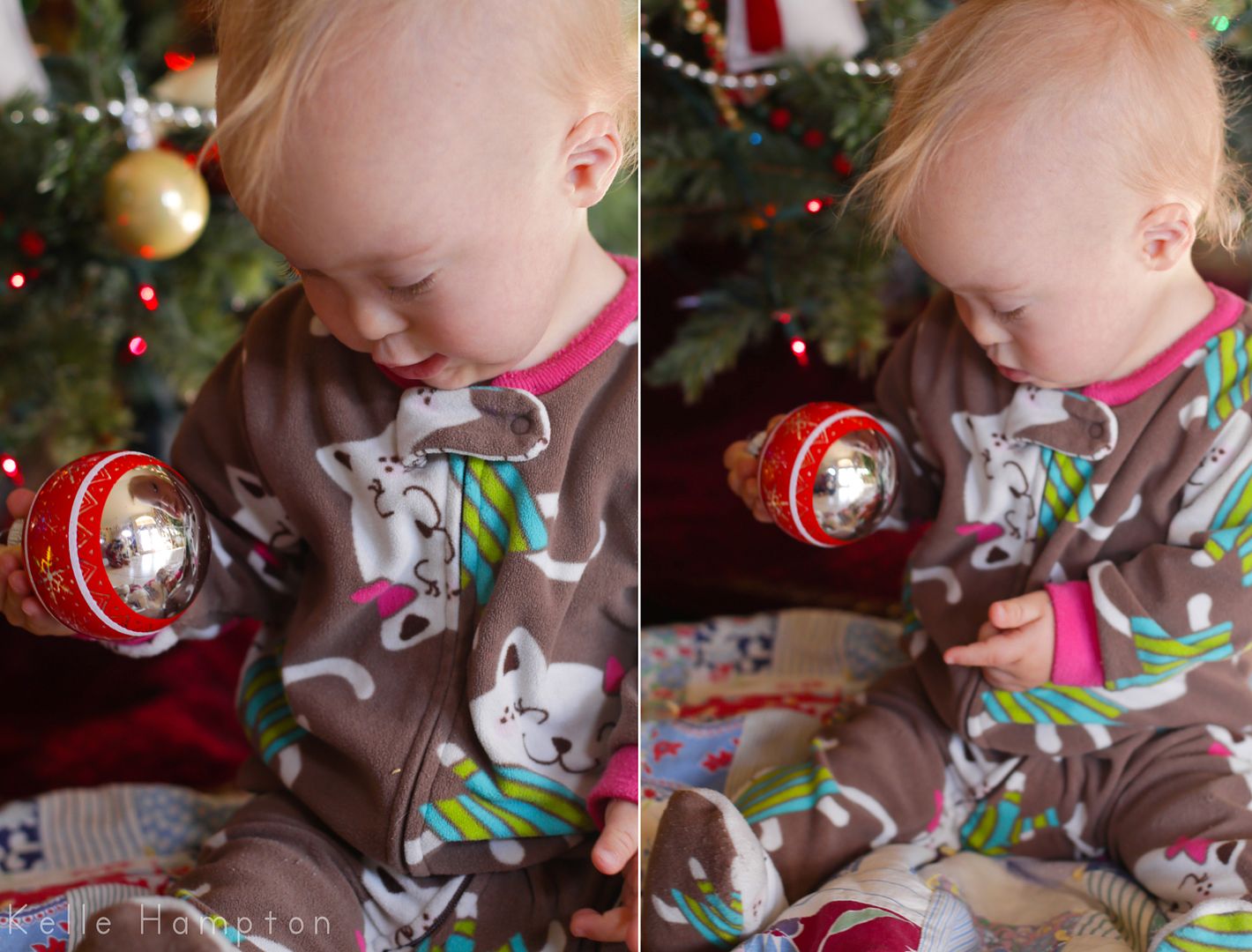 Uuuughh. Lots of emotions floating around with the end of the year and Christmas and her birthday coming. So much love. I held her today, so close to my chest...walking around Costco while Brett pushed Lainey in the cart past food samples. And I watched all the old people smile and send love with their eyes. And I felt like I was the luckiest girl in the world. Love hurts so good.

It's her first Christmas, and it's going to be special.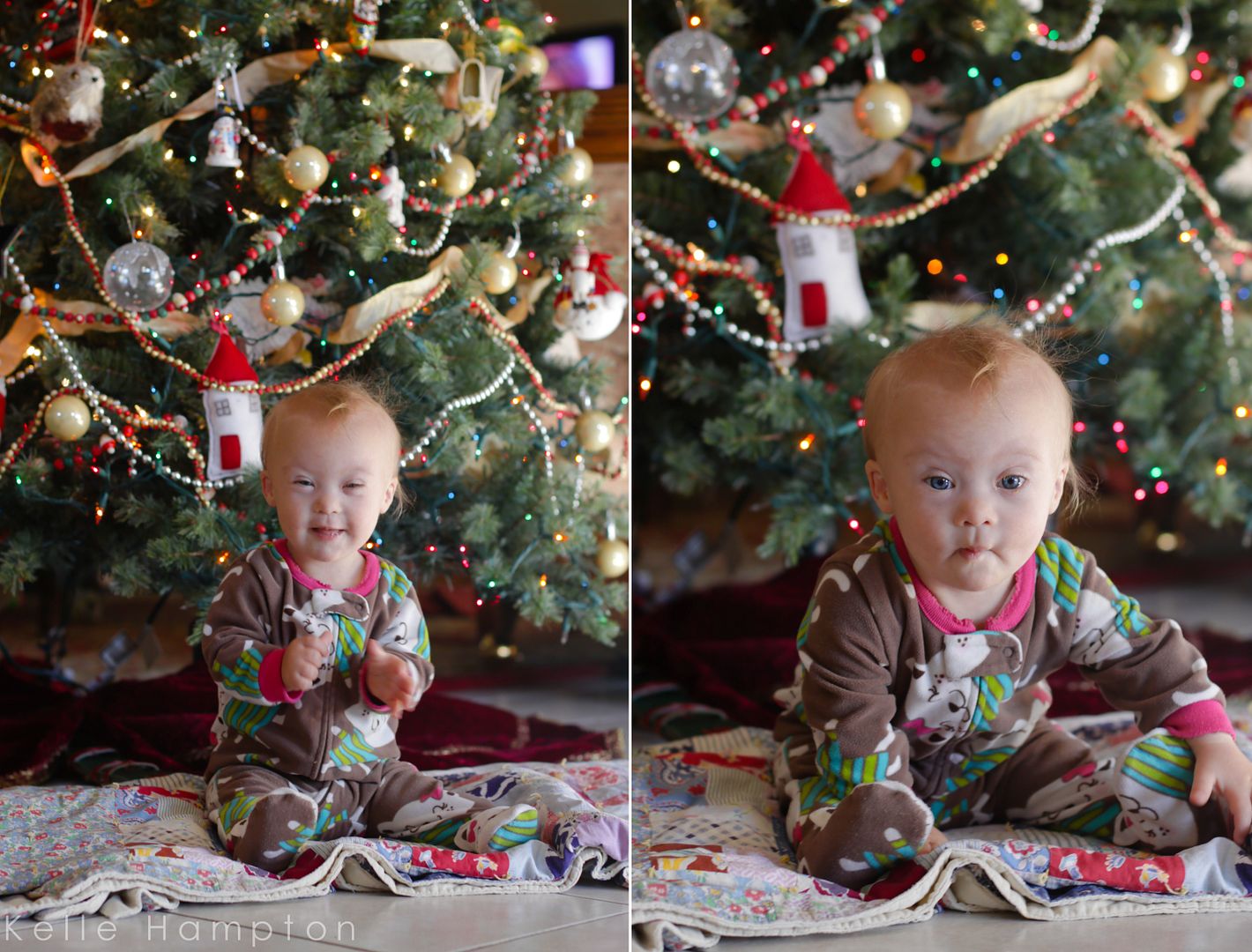 Love Hurts. And so does watching your girl in a Ballet Recital.

I tried to hold back. I did. But the tears rolled when I saw her emerge from stage left, holding her friends' hands, hiding her smile as she took her spot to perform her Christmas recital. She was stoic for all of two seconds, and I braced for a bail-out...watched her scan the audience...and then. And then. Oh, you should have seen when she spotted her daddy. It hurt so good.

This is the smile.




And it didn't go away. The other girls started dancing, but she just stood there smiling. Locking eyes. And I saw my dad laughing, whispering "she's not dancing." But then I saw her daddy. And he was beaming.

And I did this cry-laugh for the whole dance, snapping pictures, cheeks aching, so proud, so entertained. And I just wanted to tap the guy next to me and point her out and say, "I love her. No, seriously...you have no idea. I LOVE her. That girl right there. The shy one, all hunched over, hidin' her smile. She's mine. And I love her."




And the cheesiness of feeling all that's-my-girl is nicely balanced because ballet recitals are really funny too. Because, at three, they really don't know what the hell they're supposed to be doing. They're all lookin' at each other, following suit, tryin' to remember the few moves required. And Lainey remembers one thing...the angel pose. She might have forgotten the twirls and the hops, but Girlfriend knows she's an angel and, if all else fails, put your hands in prayer and you're golden.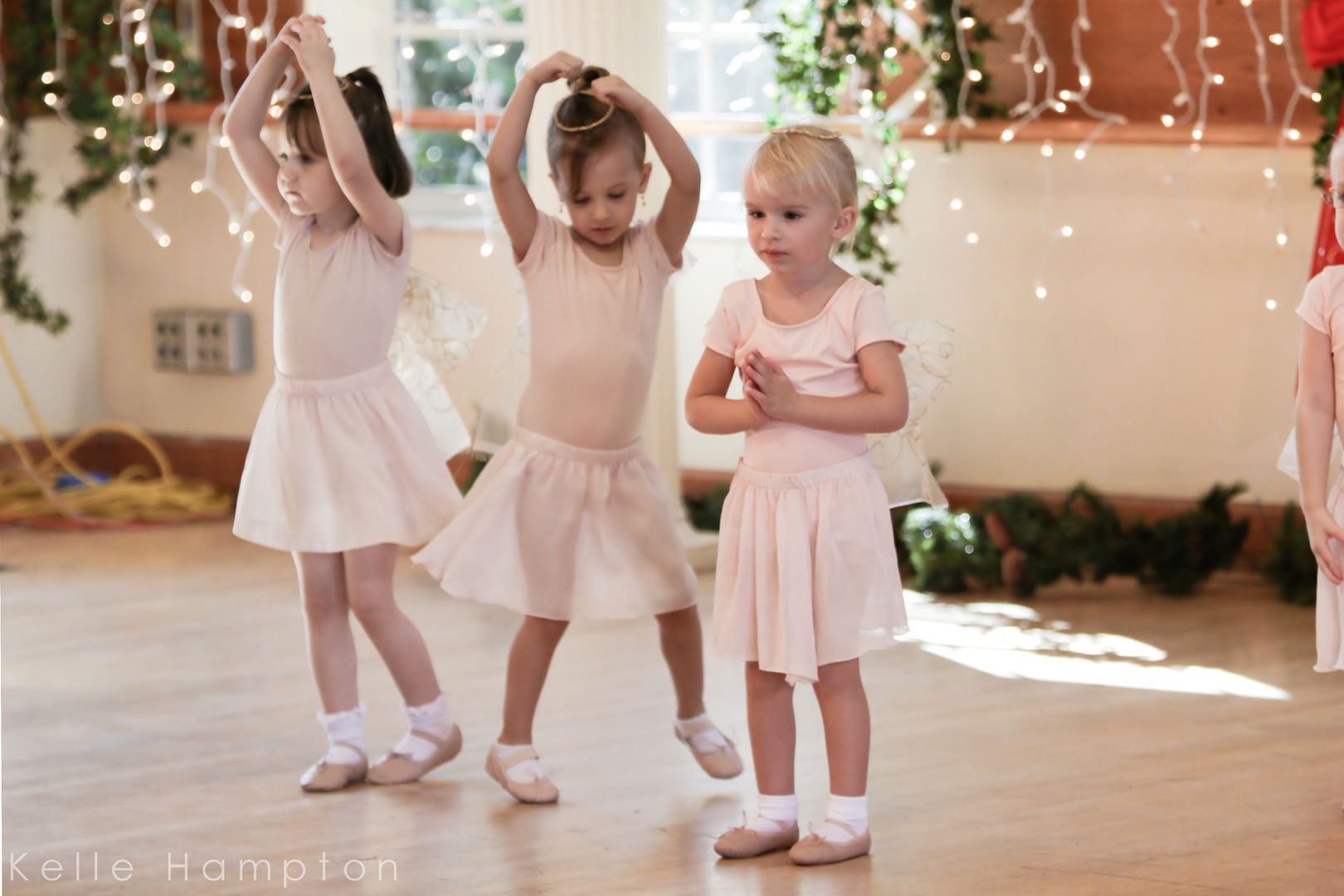 We applauded. We praised her. And my heart throbbed a little for my grown-up girl when I saw Poppa hand her some well-earned flowers. Her first flowers ever.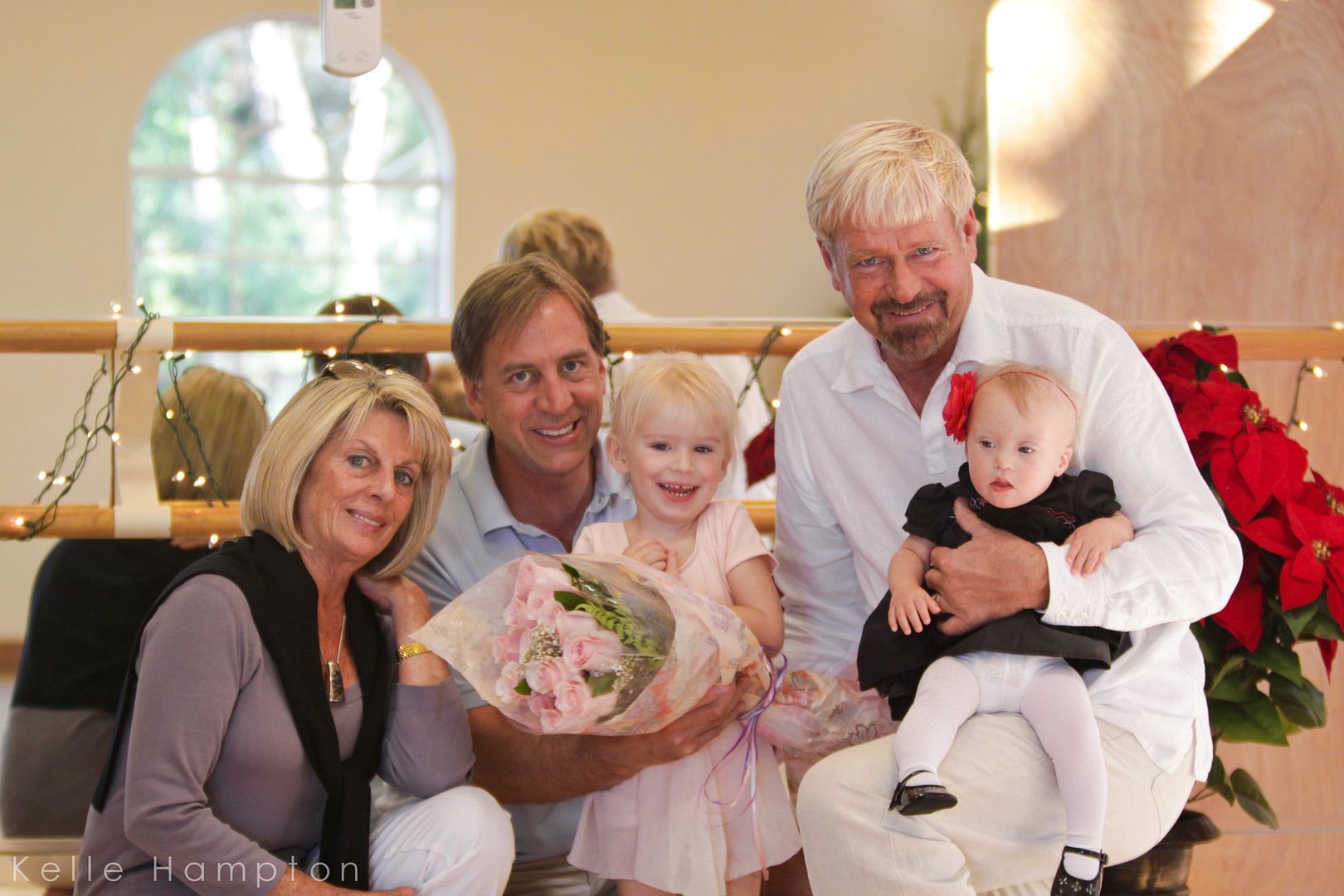 Be still my Unicorn-leaping heart. I freaking loved this moment.

So did Sister Bear.



And that look on her face says one thing: "I see you and I want you."

Tamale Night.

The boys' mama, Maria, makes tamales every year this time. Homemade ones just like her mom used to make. And Lainey got to help this year.



Lainey and Dot



Nella and Charlotte

And I'm happy this little triangle of relationships works out. 'Cuz she loves my girls, and I love her. And somewhere beneath the mess of things that may not have worked out in life, we are two mamas who love our kids who are bonded in pretty cool ways. (his name is Brett...ha)

And here we are...the end of today's randomness.

Guess what?
This week, I'm pretty sure I'm going to see snow. Real snow. Like pull-hats-over-your-ears-nipping-cold kind of snow.

Stay tuned.

My heart is happy. Busy and overwhelmed at times. Frustrated and a bit sad once in a great while. But, most of the time...it clocks out content. And for that, I am grateful.

Last year, I dreamed of this.




And this year...I have this. I have this. And I'm pretty sure, if you look for it, you do too.

Michal...I hope your day is better.