Enjoying...

Ballet, Take Two




Yup. I let go. And so did she. And I watched excitedly, heart all throbbing in my throat as my little blonde one walked onto the wood floor, turning back for my approval, my thumbs-up, my silent clapping charade and mouthing of words she didn't understand. Things like It's Okay. Go On. And I love you.

Her teacher made her the special helper today.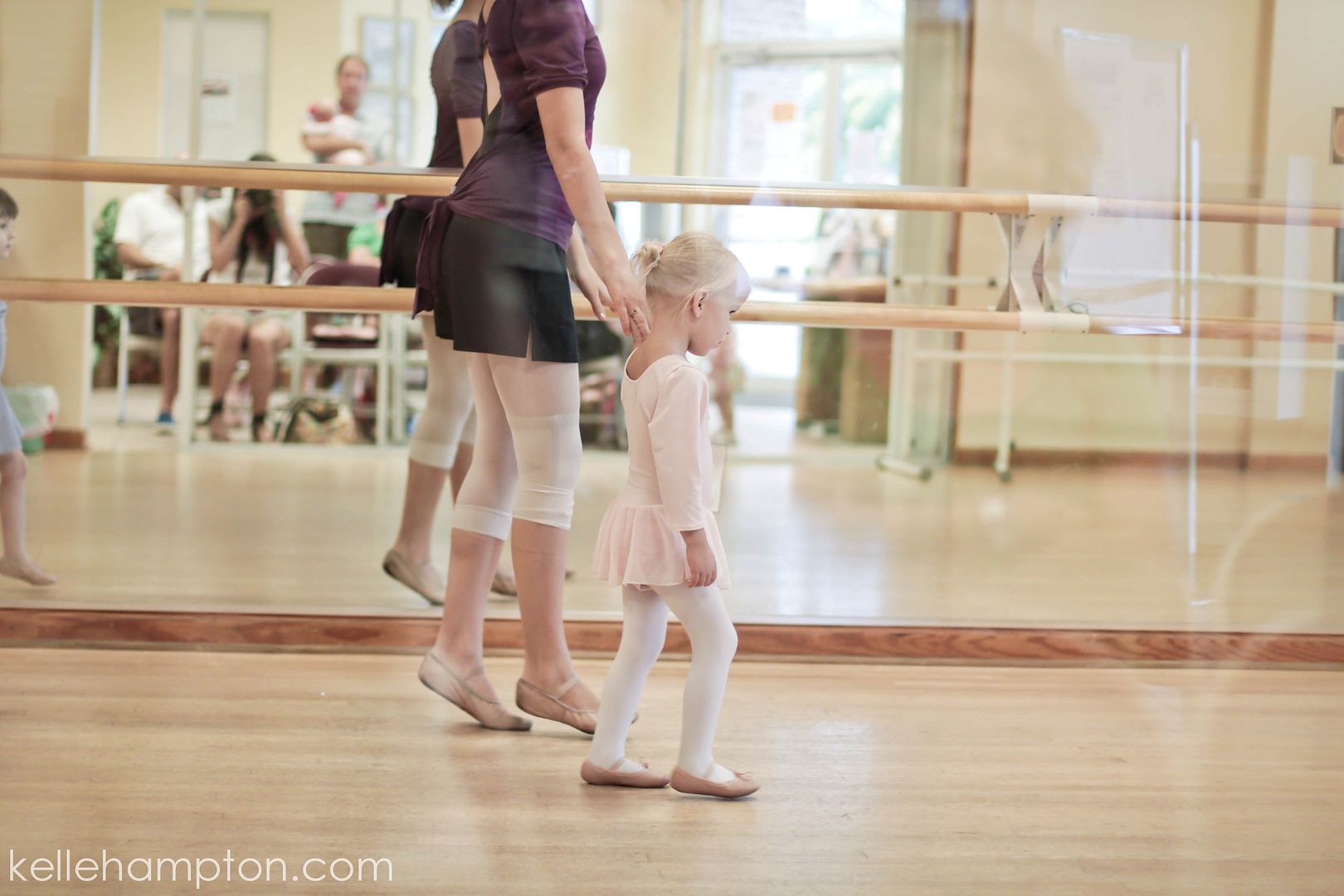 And all those other mamas opened up today and told me about their little's first day too. That it was hard. That one little girl took four weeks before she ventured in. Here I was worried. And suddenly, a huddle of chairs outside the sliding glass door in a little ballet studio became the bleachers at a big game...they all cheered with me for my little girl because they are mamas. And they know how it feels.

My girl did so good.




She stood all statue-like for a good part of the beginning while little girls danced around her. But she was in there. Without me.

At one point, the teacher called the girls together. "Hold hands," she said, nodding down at Lainey. "She's not gonna do it," I thought. And I waited. I saw the studio owner peek in the glass, anticipating what followed as much as I was. I watched as my girl stretched her arm out, grasped hands with the little to her side and completed the circle.




And I sighed relief and took it in. And wavered between cheeks aching from smiling so much and eyes pooling with tears. I was so proud.




Through the glass, I watched her be a girl. A proud, dancing little girl.




Uuugh. It hurts and feels good at the same time. Trial ballet is over...the real deal begins. Hence the real deal leotard and skirt...the one we got today that she insisted on wearing to Costco after class.




Which brings me to the next enjoyin'...



Costco Super Shop
Where I am strangely tempted to buy crap we would otherwise never need just because its excessiveness is packaged really cool.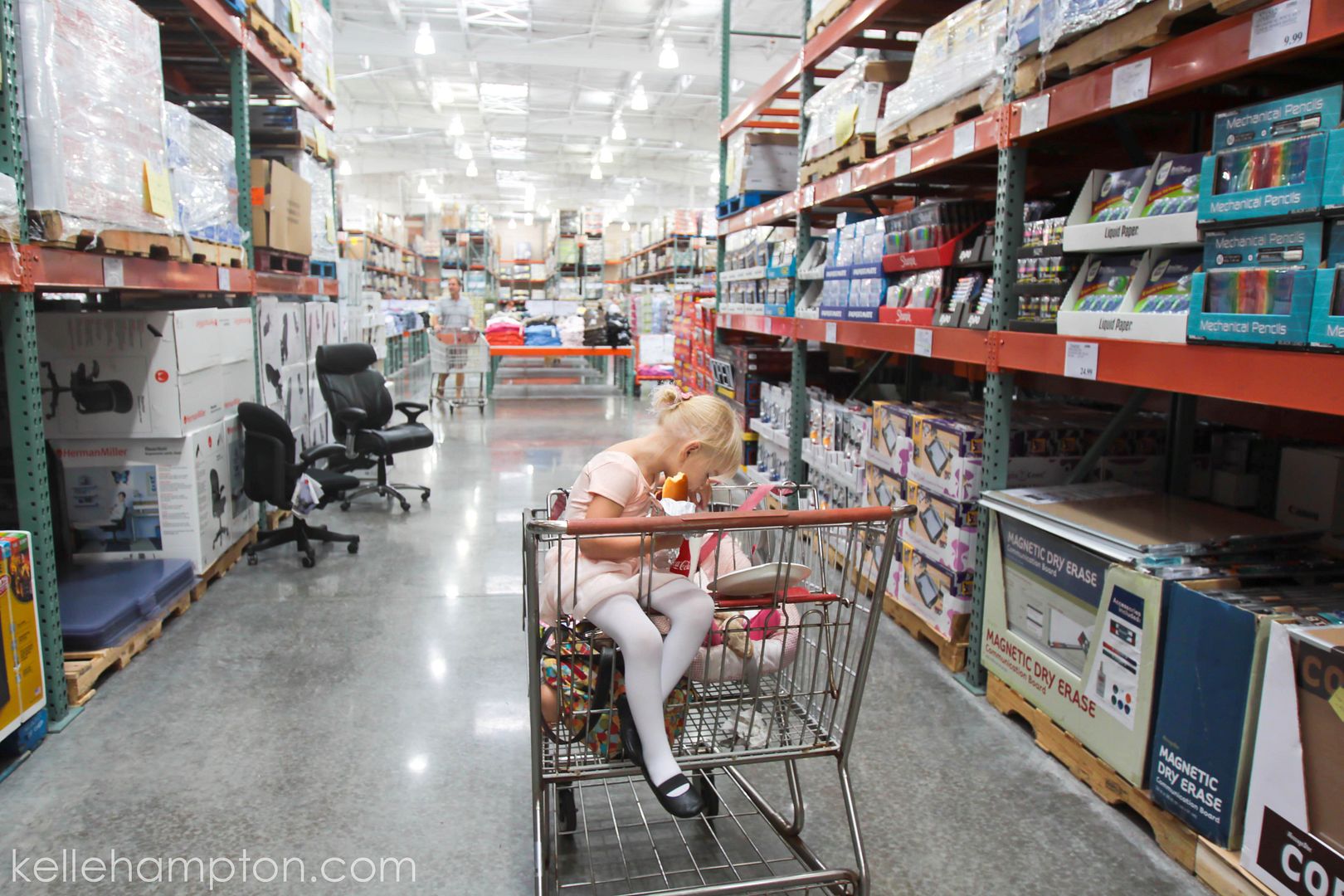 I wisely decided against the 5 gallon jug of artichoke hearts and the ton o' plums because I was practicing self control today.

Self control that lasted all of why-hello-there-$1.50-pizza-deal.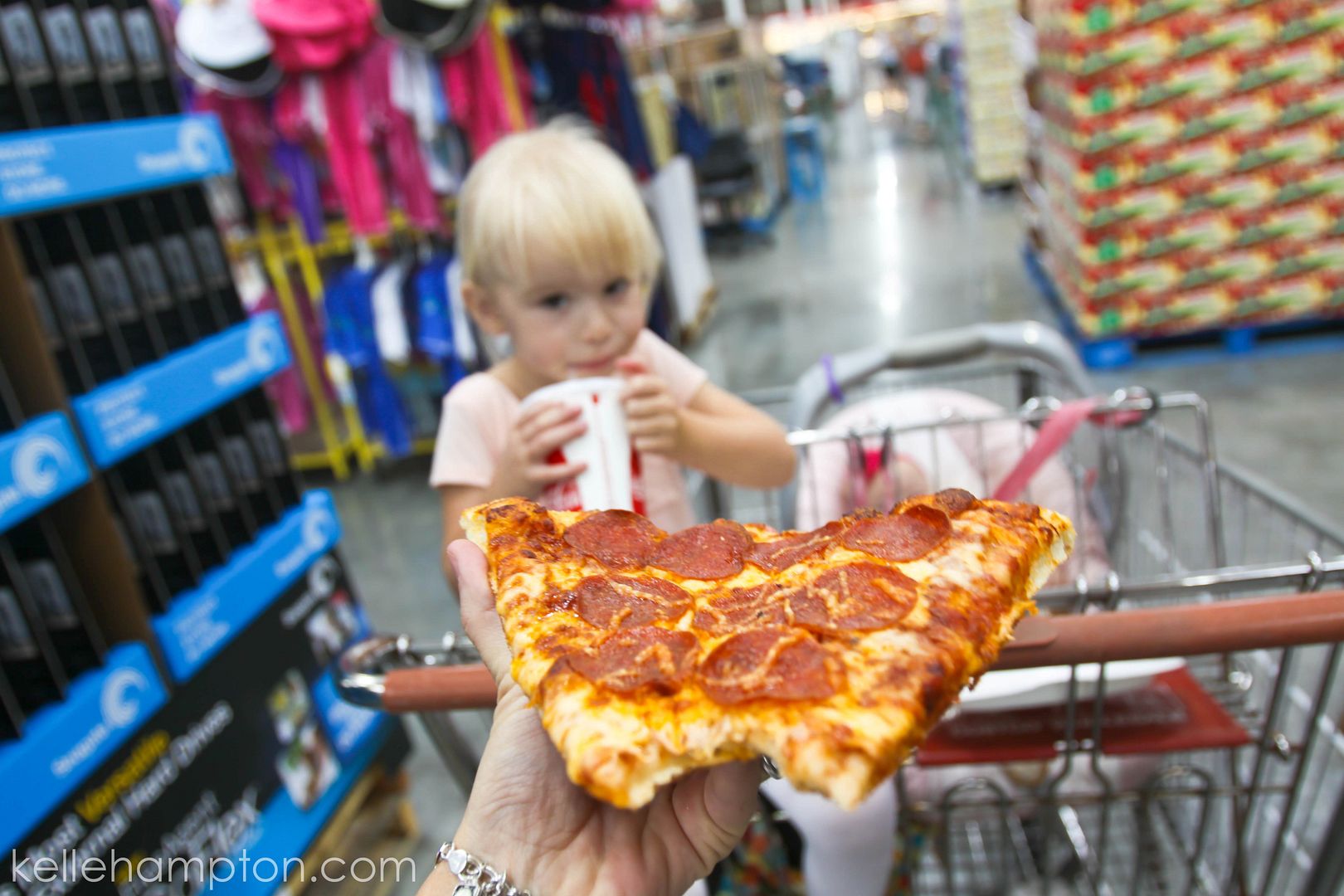 The Gymnast
It cracks us up. 'Nuff said.






Glued-to-my-Girl
I am a baby slingin'/papoosin'/hip-huggin'/cradlin'/carryin' mama and anything that makes it easy for her heart to beat closer to mine while multi-tasking makes me happy. Which is why I love my new Lillebaby carrier.




It's uber soft and hugs Nella so comfortably...but my favorite is my view from the top.



Hello Little Bunny.



Coffee with Friends
Because summer's almost over and my teacher friends go back to work. So, we suck the bejesus out of what's left and get together as much as possible before the buses hit their routes again.






Matching My Girls
I am so in love with this funky necklace...but it gets better. My girls have digs to match me.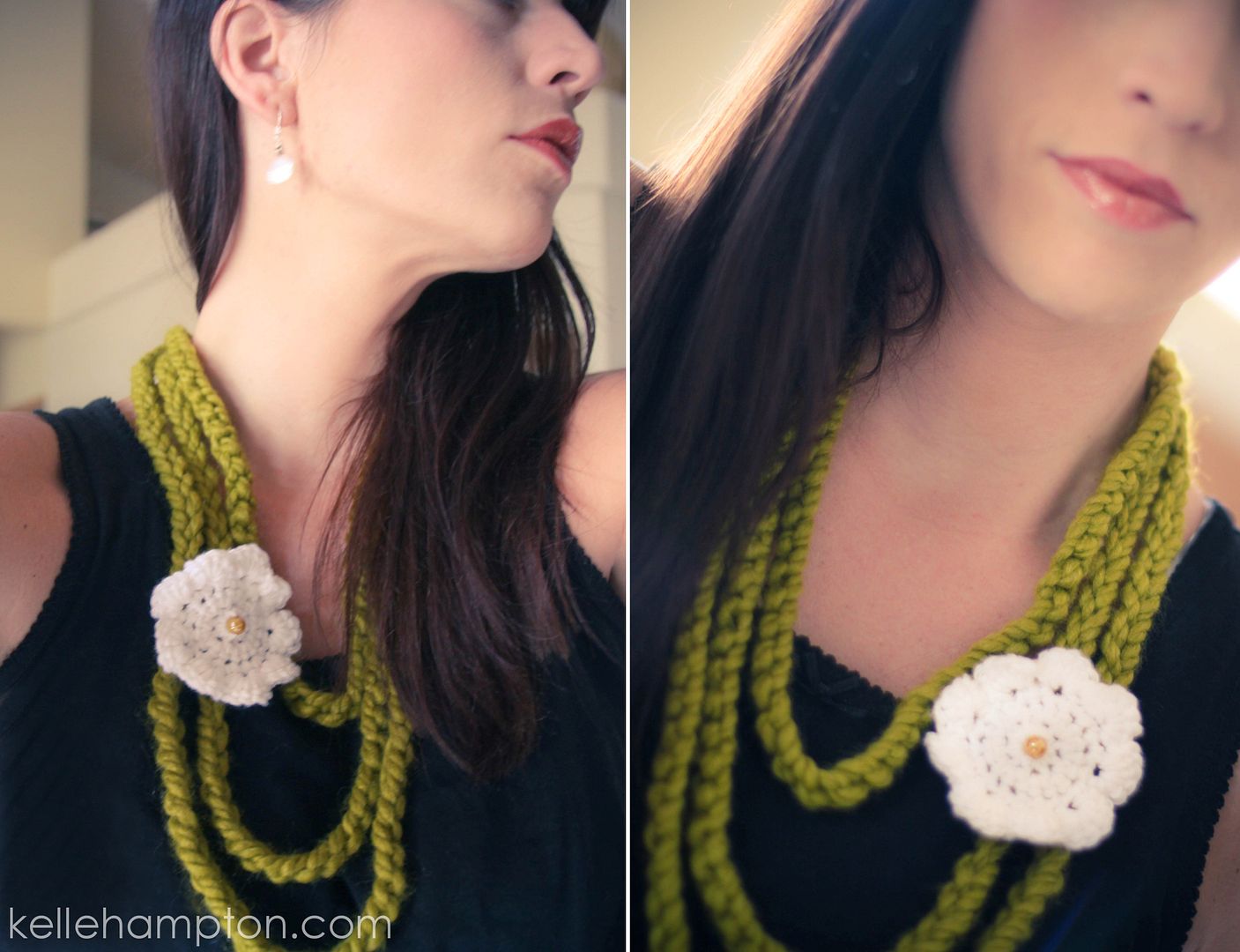 We went out to dinner the other night and sported our matching stuff and Lainey said, "You look beau-fi-tul Mama...just like me."

Necklaces and Baby Headband from Lilian Eve Designs, Etsy.



Deedah
I watched this for the second time this past weekend and smiled and cried happy tears. It's a beautiful heartwarming documentary on a sibling relationship with Down syndrome. Trailer below. My favorite part happens to be when the little boy says Shit. Because that's one of my goals for Nella. Ha ha.



You can buy the DVD here if interested.



And finally, tonight I enjoyed another Picnic at the Lake

...where the slightest rain drizzle pittered and pattered against broad leaves, whispering its echo and cozying up our cove just right. It was popcorn and "spicy juice" tonight...




...enjoyed while watching the big sister drag sticks half her size to the lake and thrusting them in with all her might...and the little sister explore new textures as she fingered dewy grass blades and cold dirt.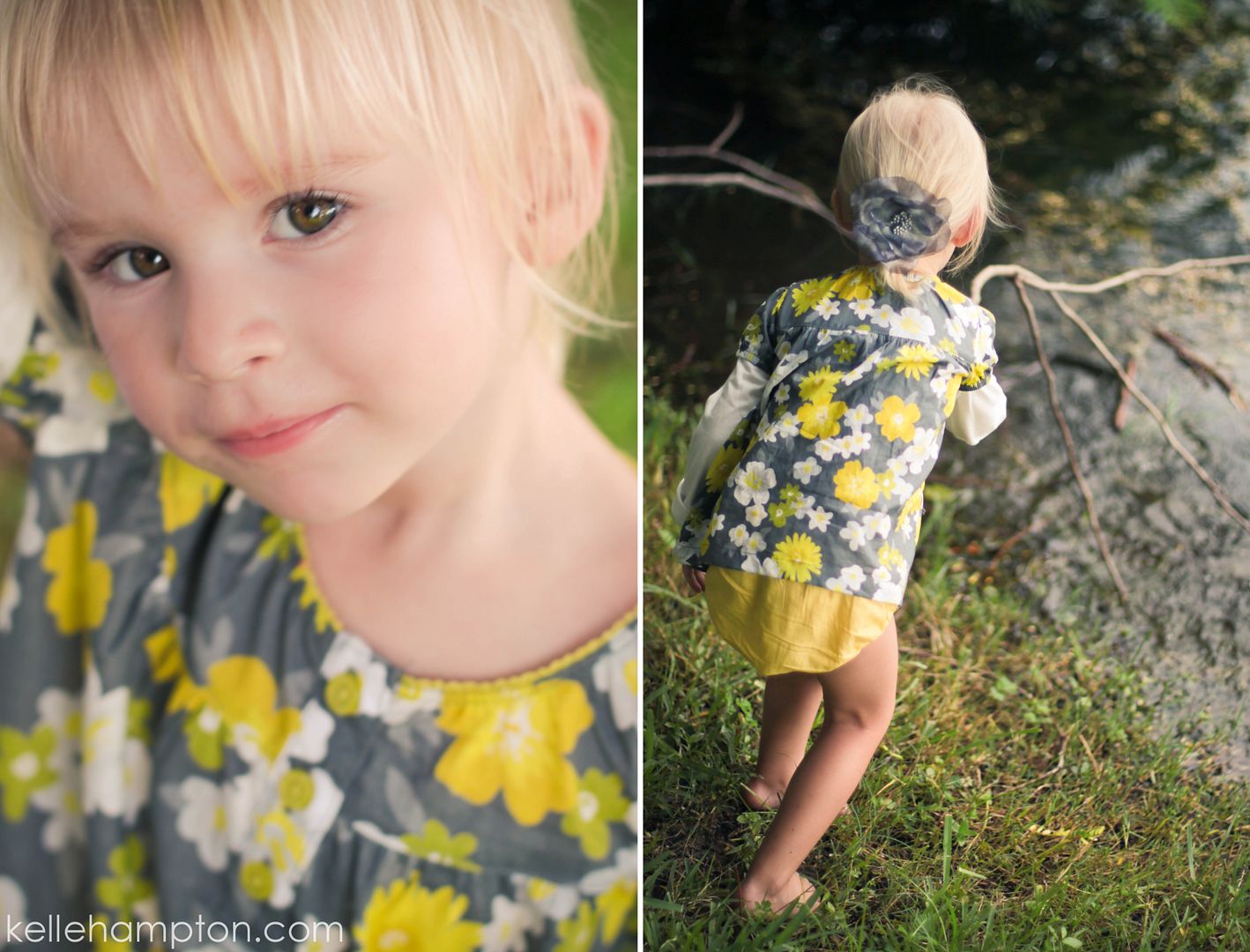 ...and practiced her sitting skills against the damp bark of the big tree.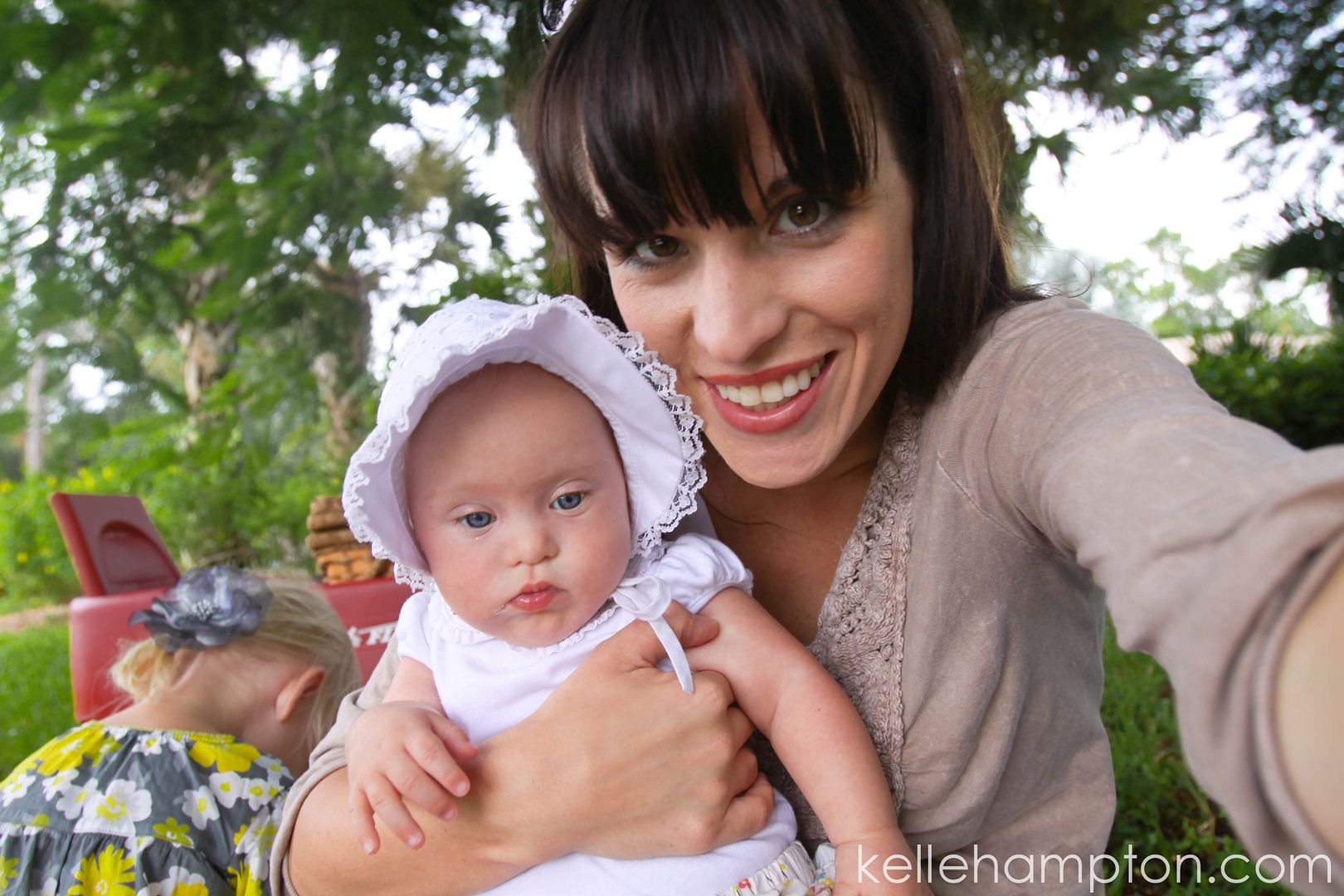 I breathe these moments in for what they are...the stand still of everything but wonder and discovery and being completely in love with my sprite and my almond joy.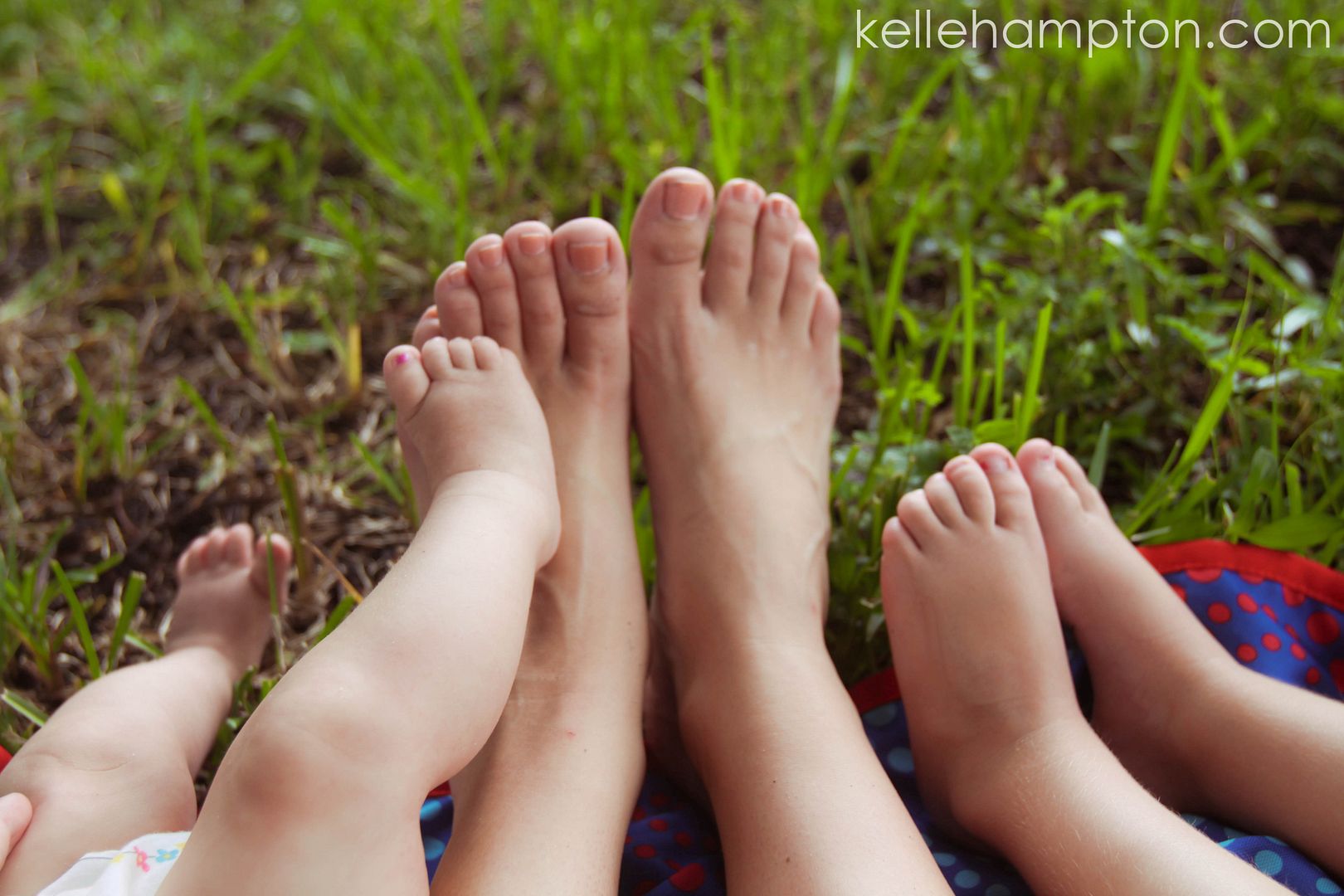 And you know Girlfriend wore her boots.




So, with all that said...a giveaway.

A randomly selected commenter will win...




Ah yes, a $75 gift certificate to The Vintage Pearl.

Good Luck!

Winner will be announced Thursday evening. And if you don't win this one, there's another fabulous giveaway I'm excited about for later this week.

And with that, she said Good Night.