If you give a mouse a cookie, he might ask for a glass of milk.
And if you give a girl a blog post about summer, she might just take it to the moon.
Because ever since I proclaimed my excitement for the arrival of popsicle afternoons and star-gazing evenings, I pretty much just want to do it all in one day. Or at least one weekend.

So we did.




This weekend screamed summer. With its vibrant skies and calming sea breeze and palm fronds that danced to the sweet tunes of squeals and laughter that came from our girl.




While I perfect the sangria recipe, I'm not far from mastering the more sought-after recipe for a Really Good Summer Day. It includes, in case you are wondering...

~ Sidewalk Chalk and a cool toddler who uses it to draw a trillion smiley faces in the driveway because she has just discovered how to draw the World's Best Smiley and she knows it.




Recipe greatly enhanced, of course, if said toddler does a little driveway victory dance for her World's Best Smileys. The chalkier the toes, the better.




~ Driveway Pistachio Feasts. These often follow Smiley Drawings. And they are a pleasure to watch; the pure essence of summer, they are. The way she squats all Mowgli-like and primitively attacks the shells, digging for the inside meat. And she pops them in her mouth and scours for another, and what's left is this beautiful heap of empty shells and the smileys on the hot pavement beneath.




~ Pool Days. When it's scorching hot and nothing sounds better than diving into the cool ripples of a welcoming pool.




Nella was a total pool champ the other day, sleeping soundly in the shade and soakin' up the rays all baby cool like. Dude, this baby's a rockstar.




Miss Julie gave her her first taste of Cash & Rocco's applesauce at the pool and...Baby Likey.




...with a Milk Nightcap.




~ Late night sparklers and fireworks for no reason at all.




~ S'mores. Late. In the driveway when you're all sweaty and barefoot and thinking about going in to take a shower at the end of the day but then you have the better idea of smashing chocolate and marshmallows between two graham cracker squares and getting further sweaty and sticky. Delicious. Need I say more?




~ Summer Creativity. I haven't yet decided what fabulous things we will attempt to create this summer but I'm sure a trip to Joanns and a cart full of rafia and spray glue and pretty rosebud paper later, I'll have it decided. In the meantime, we're prepping as Lainey designated the entrance of our house as the "Make-Stuff-Place"...evident by the elaborate display of shredded paper, hardened play-doh balls and capless markers that are drying by the second.




~ Afternoon Siestas. Where I decide nap time is not just for blonde little girls and almond-eyed babies and I say things like "Mama will lay with you just for a little bit" fully knowing a little bit means two hours and "lay with you" means heavily snoring.

I laid on the floor today with Nella and the dog just to hang out a little and five minutes later, I had to get up because I was falling asleep.




And perhaps unrelated to summer but completely pertinent information on the lines of sun and happiness and suck-this-marrow-out-of-life...

Gratitude is so ever present in our home right now. So much has changed since Nella came--all these good, amazing changes--and yet, things seem so much the same. In a good way.

In a moment of thankfulness the other night, we said our prayers. This is becoming a funny little favorite for her where she thinks it's a game to close her eyes (she yells at us when we don't keep 'em closed--SHUT YO EYES, she says) and fold her hands, and it's obvious it's a game because she stifles laughter during her prayers and fights her shy smile. I couldn't help but grab my camera the other night when, during prayer, I looked down to see she was covered in make-up. And there was something very antithetic about humble little thankful prayers coming from the clownish made-up face of a giggling toddler.




She cleans up good though.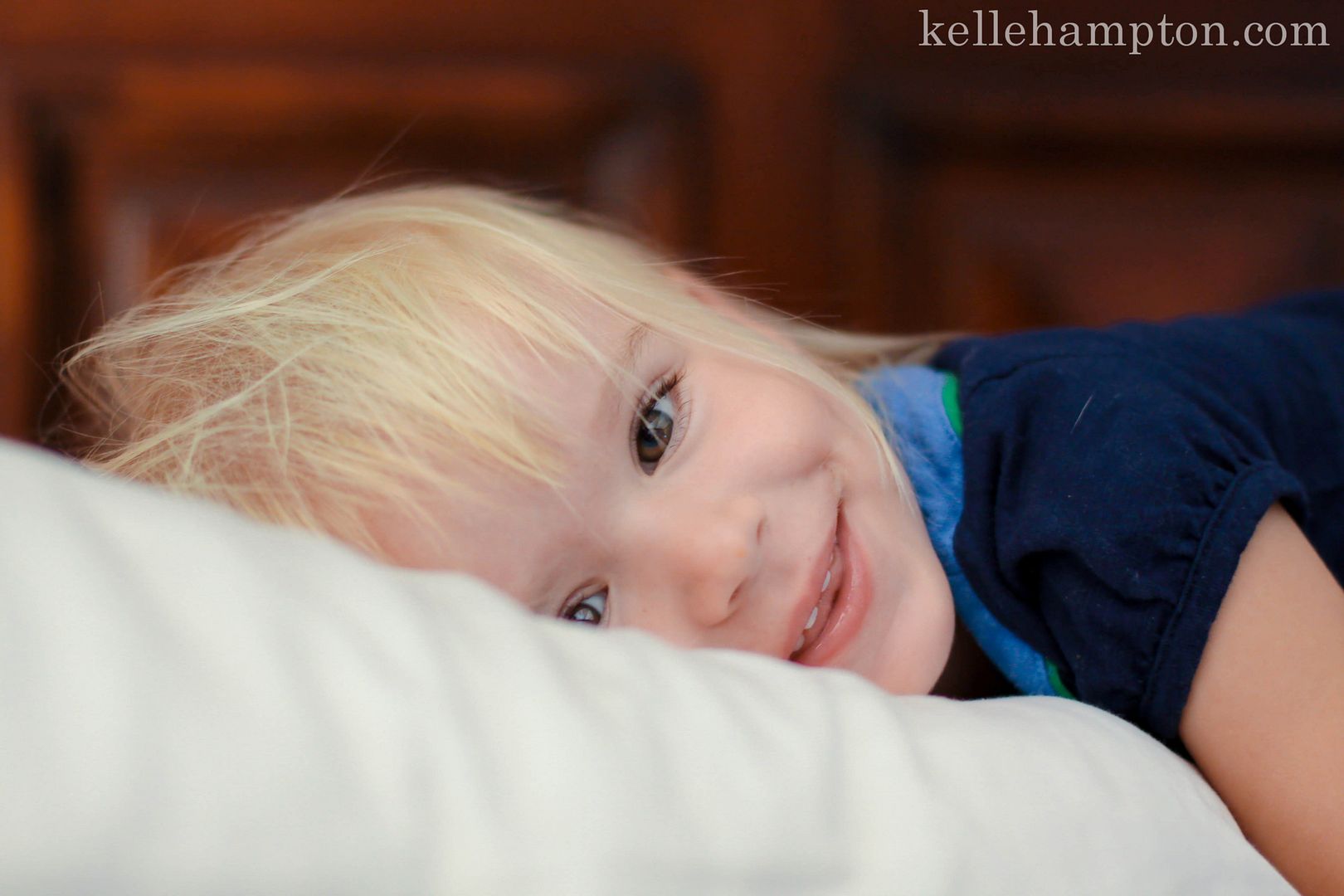 I'm off to bed. To continue my summer celebration with slithering my tired body under cold sheets to snuggle between two girls. My two perfect, ever-satisfying lovelies.