My heart is happy.
Because my day has commenced and closed with little moments of goodness like two equally delicious bookends, propping up a smattering of middle chapters that happen to include similar goodness. A Goodness Sandwich, if you will.

Beginning with hot coffee hugged in the perfect mug as we leisurely readied for our day that included...

Our Neighborhood Easter Party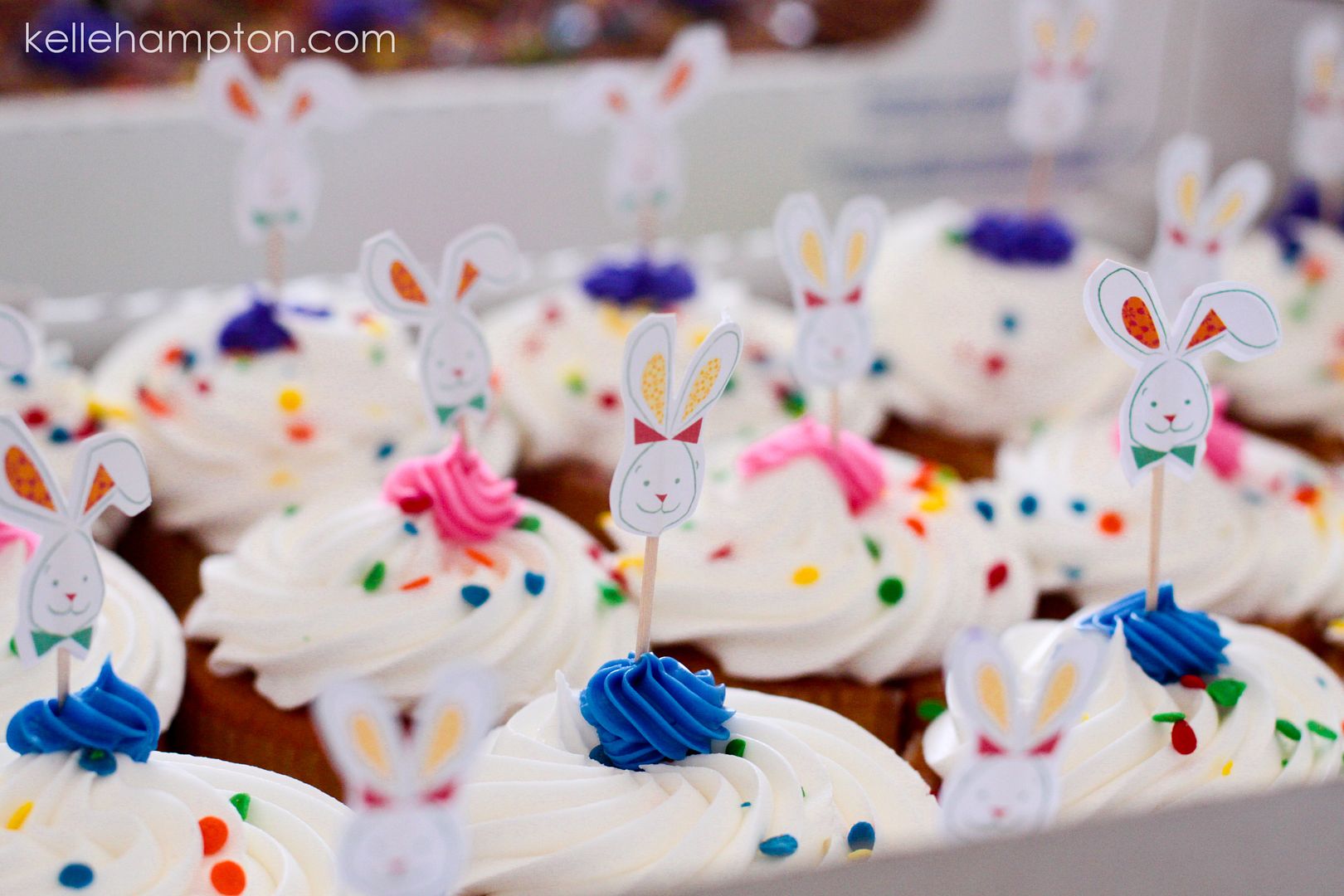 Full of sugary pastels and best-dressed littles holding baskets on the outside and anticipation for egg hunting and candy finding on the inside.




Lainey herded us along all morning, trying to get our butts out the door because she was so excited to see the Easter Bunny. Of course, one sighting of him transformed her innocent excitement to horror movie-like terror. As soon as she saw him through the glass panes of the door, she ran like hell to her daddy.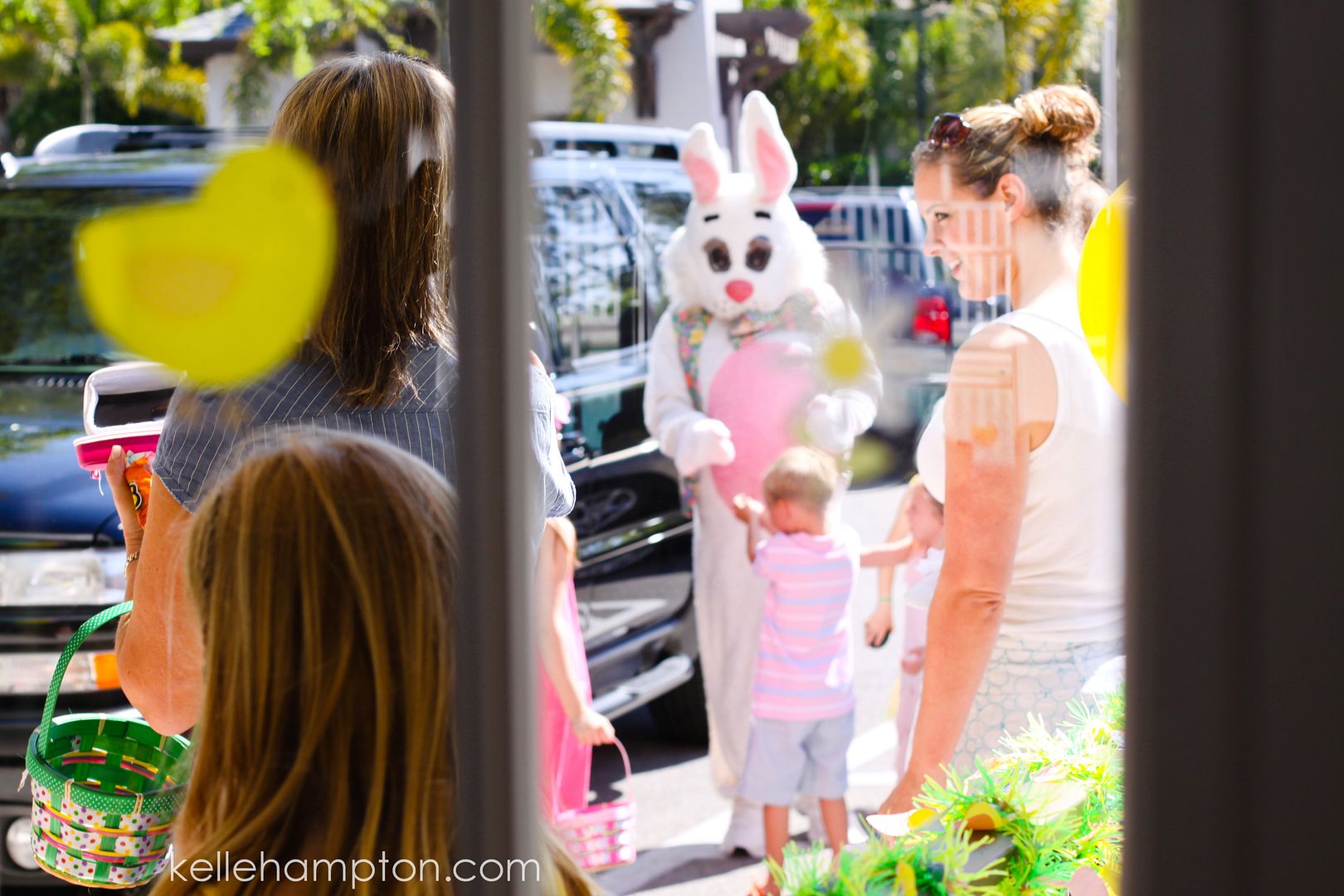 ...and only lifted her head off his shoulder for a glance if she had the door as a barrier.




She kept her hands over her eyes believing that whole If-I-can't-see-him-maybe-he-can't-see-me thing. Kids are so funny.




And when, and only when, she was thorougly ensured that the Bunny had left the building, she agreed to venture outside for my favorite part. What is it about egg hunts that make me so freaking high on life?




Maybe it's the way she works hard to hide her smile. Like she's way too cool to let you know she's totally enjoying it all. No, she forces seriousness, tediousness, total focus as she scours the dewy grass for jewel tone hints. But, even through the straight face, the intently masked shy smile, the finger-in-her-mouth concentration, you can see it. ...Bliss. And I can't hide the fact that it just gets me. Her. Spring. Little kids in ruffled dresses and perfectly-parted braids happy squealing and mad-dashing to fill their baskets.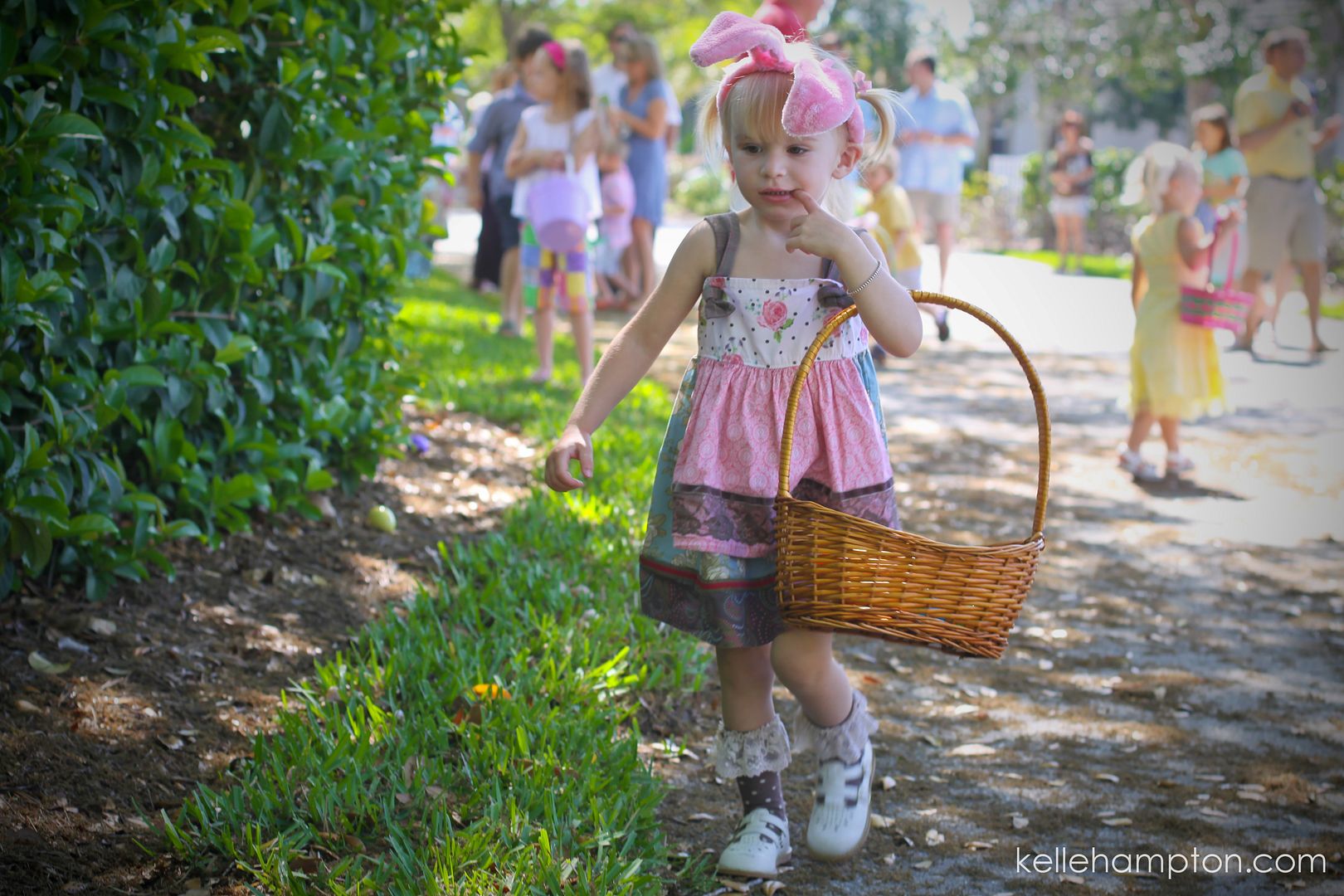 And the little bunny who slept through it all.




She wasn't quite so frightened of the Easter Bunny so proper introductions were made.

Big Bunny, Little Bunny. Little Bunny, Big Bunny.




And they became fast friends...even though, after I put a baby in his arms for a picture, the Big Bunny looked at me through those giant mesh eyes like he didn't know what the heck he was doing. I just saw two strange eyes peeking through those huge mesh holes, our gazes met and it was really awkward. I wanted to say, "I see you in there" and I think he wanted to say something maybe along the lines of "I don't hold babies," but there were throngs of children around him and if we shared a conversation and the kids heard a recognizable man's voice squeaking out of the tiny fur hole in the giant bunny costume, I guess the jig is kinda up.
Moral of the story: Giant Costumes for Grown-Ups are kind of freaky.




Needless to say, our morning was perfectly festive. Followed by an intermission of inhaling every breath of heavenly goodness these eight pounds and fifteen ounces of magic gifts me with.




Brett is known for his series of nicknames for his kids. He takes nickname-giving a very serious sport indeed, pondering his choices, making sure they "fit," sometimes altering them a bit until they are perfect and organically worn-in. Lainey's "Baby Bee" took a whole year of cultivating (and shortening from Binkywinky to Binkywinks to Binky to Binks to finally, just "Bee") not to mention the handful of other names she was referred to in the process.

With that said, I've been wondering what Nella will be called. She's all of two months and I've been waiting to hear mention of a nickname, but haven't wanted to badger or pressure the arrival of such name without it happening naturally just the way Daddy likes to do it.
Well, this week, it's happened. It's been dropped several times now and, although it's subject to change I'm sure, she has a Daddy-given name.

He calls her...
Little Present.




...and every time I hear him whisper it to her, it makes me want to cry. What a present she is.



Spring = Bonnet Wearing. Because I love bonnets so very much.

And the last chapters of our day arrived with a beautiful evening with friends sipping plastic cups of beer poolside...




...and an outdoor movie. Lainey was thrilled to drag her pillow outside and curl up under the stars with a blanket, a bag of popcorn and some tiki torch glow for some Saturday night perfection.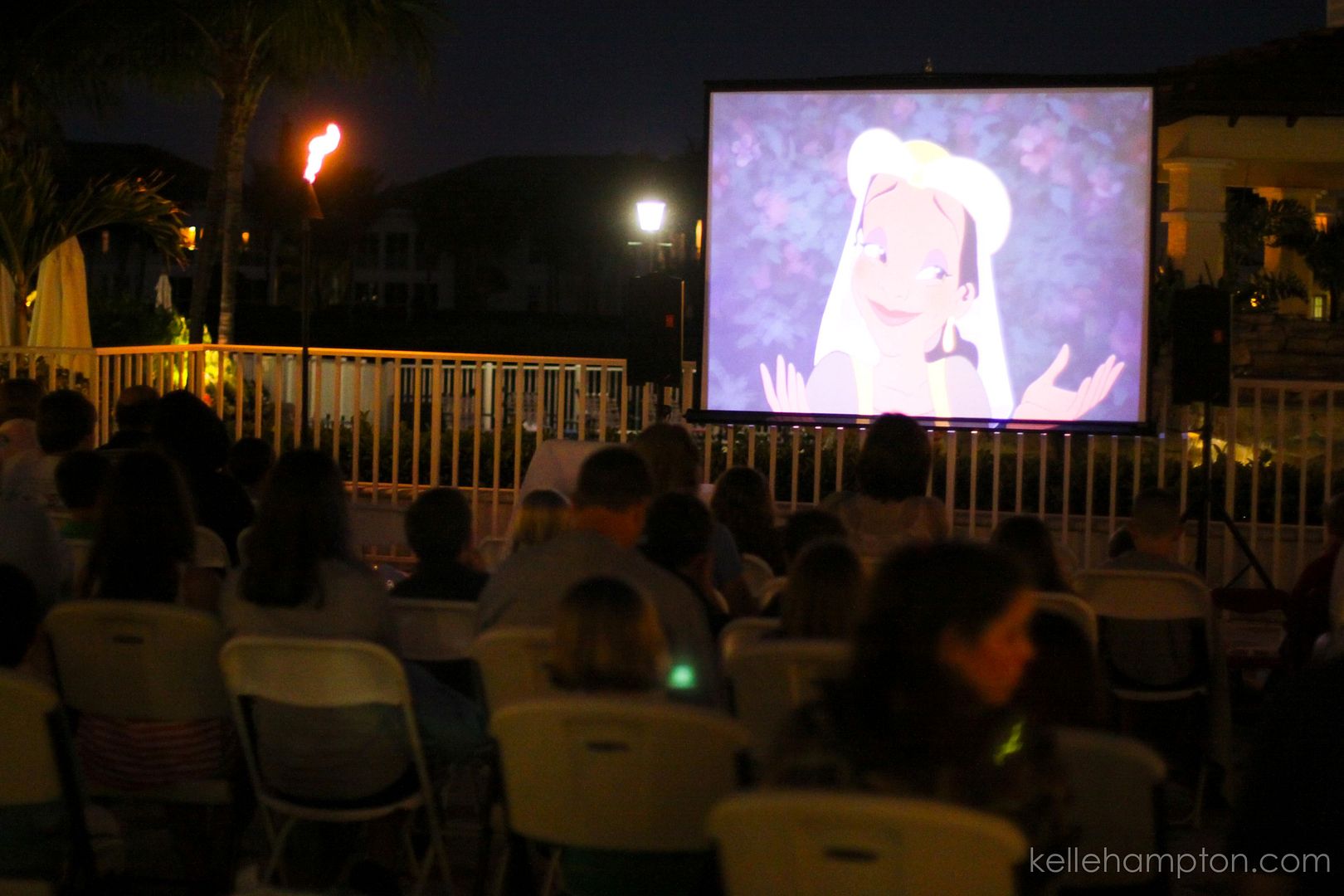 ...while Nella slept through the entire thing.




And somewhere between tying my wet hair into a sloppy ponytail this morning to make it out the door on time to satisfy a begging toddler waiting to see the Easter Bunny to settling into patio chairs under the stars to watch my girls experience the cozy joy of watching a movie outside, it arrived again--that feeling of perfect contentment. Because, no matter what stresses lie on our plate, what challenges we face ahead, what unpleasant feelings we temporarily harbor, the Bigger Picture of what really matters? It's perfect and beautiful and unscathed.

And our conclusion today? After the last chapter, we closed with our pre-bed Easter Eve ritual...putting out the Easter Bunny's food--because, apparently, despite the fact the mesh-eyed giant terror traumatized her a bit this morning, she's over it and is okay with the fact that he's comin' to our house tonight.

Lainey chose celery and water and scripted my note to him, verbatim, as follows:

Easter Bunny, Come to my house.
At nine.
Hello.
Bring me a basket and chocolate.
Please. I love you. Love, Lainey




Tomorrow brings good things.
Have a wonderful Easter.

And a total tangent, but many have asked about the absence of the hospital bracelet. It fell off. Just fell off while I was running out the door one day. I didn't get to cut it myself or have a moment when it happened. I looked down and saw it lying there and thought maybe I'd cry or fall apart but, nope. Just tucked it in the pocket of a diaper bag and moved on. Because life moves on and we're all okay.