Last night, while heavily breathing in a deep sleep with a little angel sandwiched against me, her body slowly rising and falling with the rhythm of my breath, I heard the beginning sounds of a toddler whimper. And I knew clearly within the first faint whines, it was none other than the sick cry -- the sad moans of an unhappily awakened little who knows something's wrong.

Me not feel good.

And all the mama instincts kicked in, shooing exhaustion aside to make room for the nurturing -- the baby voice, the snuggling, the hair-sweeping and forehead kissing, back-scratching and tummy rubs. I passed the heap of a passed-out Nella to Brett's chest as I scooped up Lainey's warm little body, snuggled it close and headed out to the living room where we always settle on sick nights like these.

I tossed the big pillows to the floor, nestled Lainey against the back cushions, sidled next to her and covered our bodies with a cold sheet. And we began our ceremony of a sick night, her whimpering a bit and thrashing here and there as she transitioned in and out of a somewhat uncomfortable sleep and me, flipping through low-volumed channels looking for anything other than a two-hour Proactiv infomercial.

And as we laid there, I thought about how perfect our couch is for memories like this and how welcoming the well-loved cushions of our six-year-old sofa always remain.

Our couch is the perfect couch and, although the wooden legs are scratched, the raised ribbing of the faded canvas is worn and dull and the cushions have been flipped a trillion times to hide milk spills and I-thought-you-said-they-were-washable marker stains, it's perfect for our family.

Like its big pillows with unraveling fringe magically transform into soft piles on the floor for the perfect fort. Austyn makes Lainey the best forts...elaborate sheet drapings and tall pillow towers, coffee table tunnels and basically an atrocious mess of a living room but so entirely worth it for a memorable movie night. Because...who doesn't love a fort?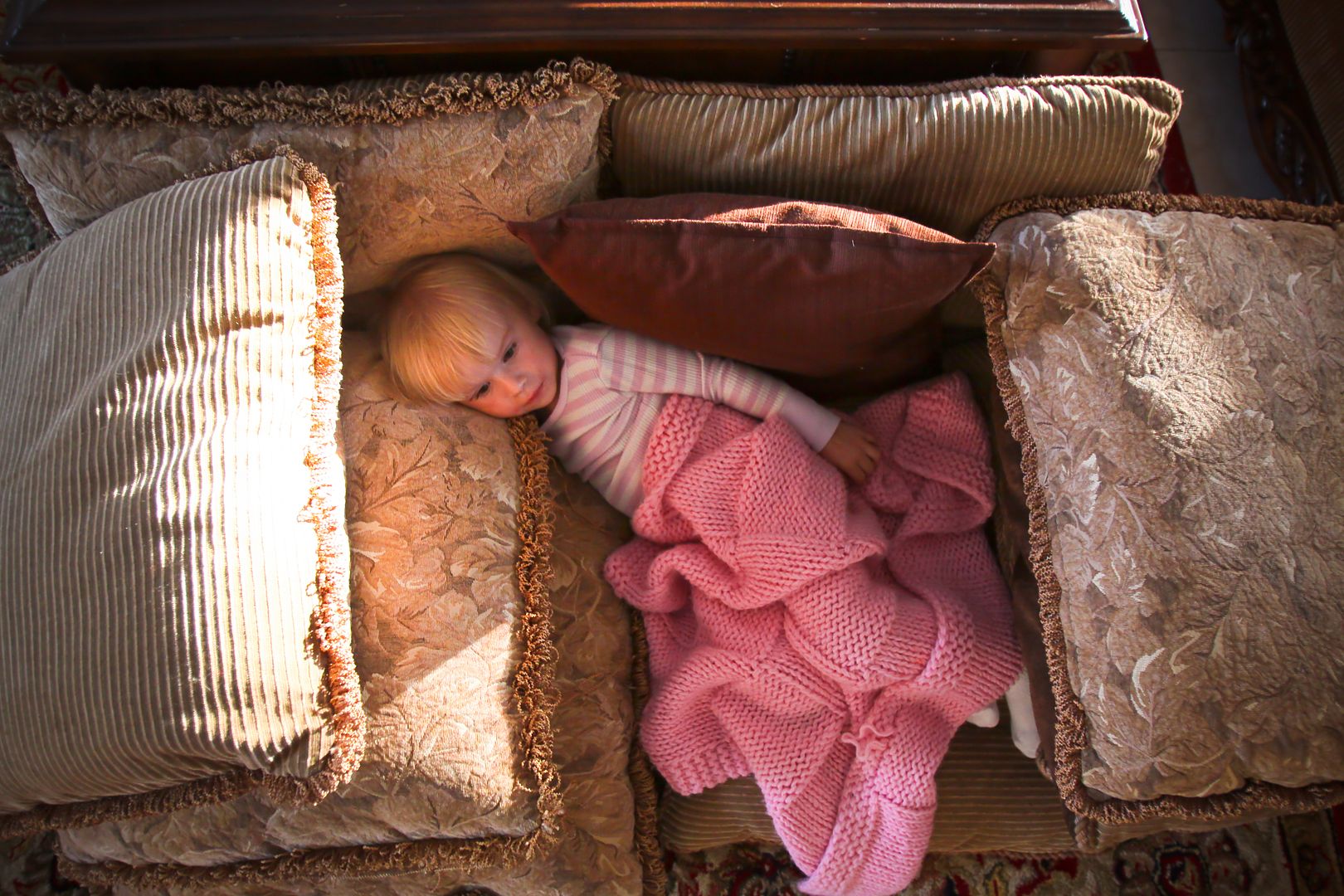 And those same pillows can be propped and positioned to keep sleeping babies from rolling, to make room for stacks of laundry that may or may not ever be put away, to comfort a loved guest who has, to our delight, decided to prolong a visit into a sleepover with the promise of morning waffles.

And once the pillows have been thrown about, what's left of the couch becomes vast space for two bodies to snuggle comfortably together. And I happen to know this from the many blessed memories of t.v. nights where Brett and I would lie together on the cushions of our perfect couch, watching Deadliest Catch and Man vs. Wild until we'd both fall asleep and wake up hours later -- to a two-hour Proactiv infomercial -- cuing our zombie-ish walk back to our bedroom where we'd settle into the real bed.

Our couch is worn and used, but it's perfect for us. And last night, as it served as sick bed for a girl and her mama, I couldn't help but think among the frayed pillow edges and the small circle of hardened glue hidden on the side of cushion #2 that I wouldn't trade our couch for anything.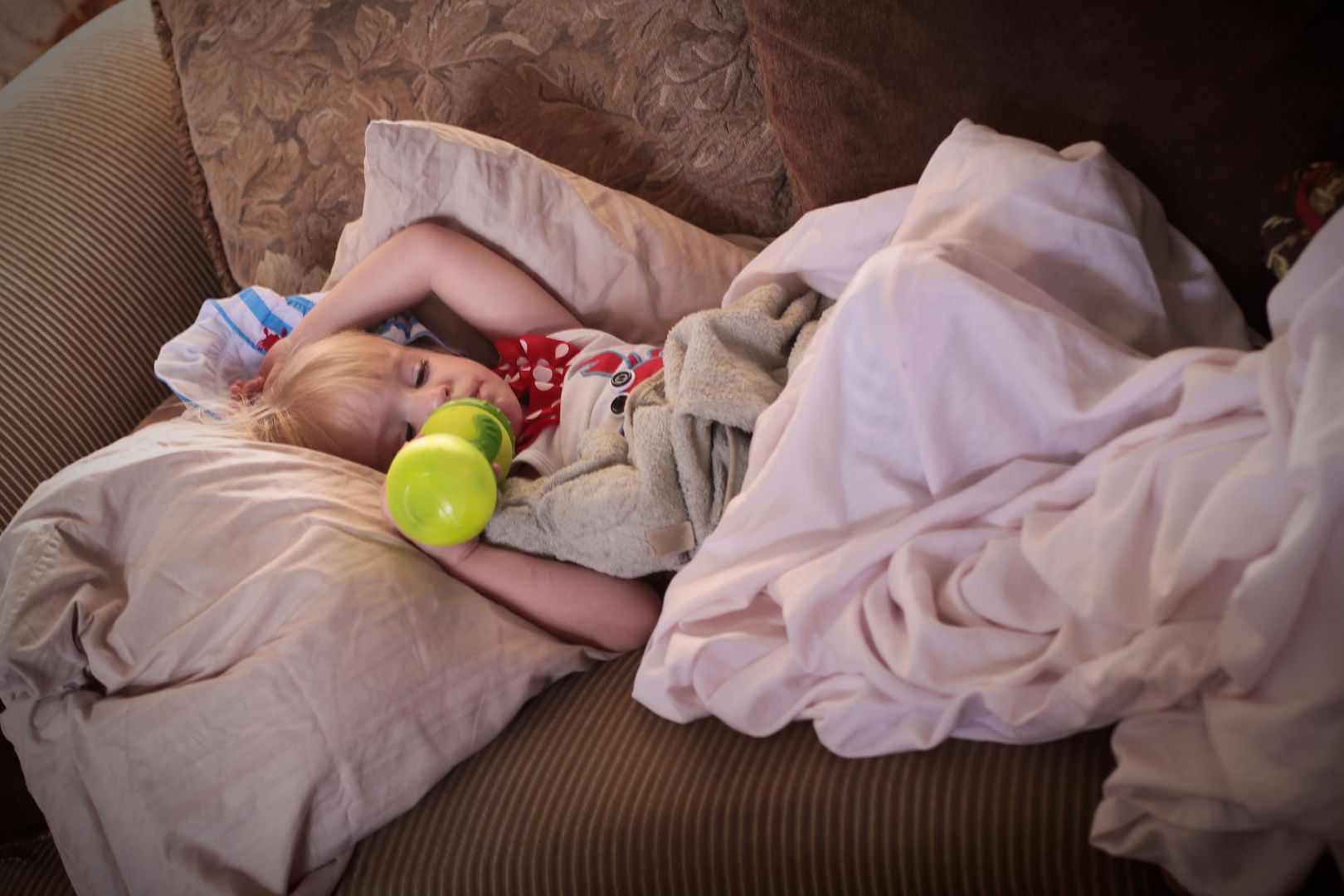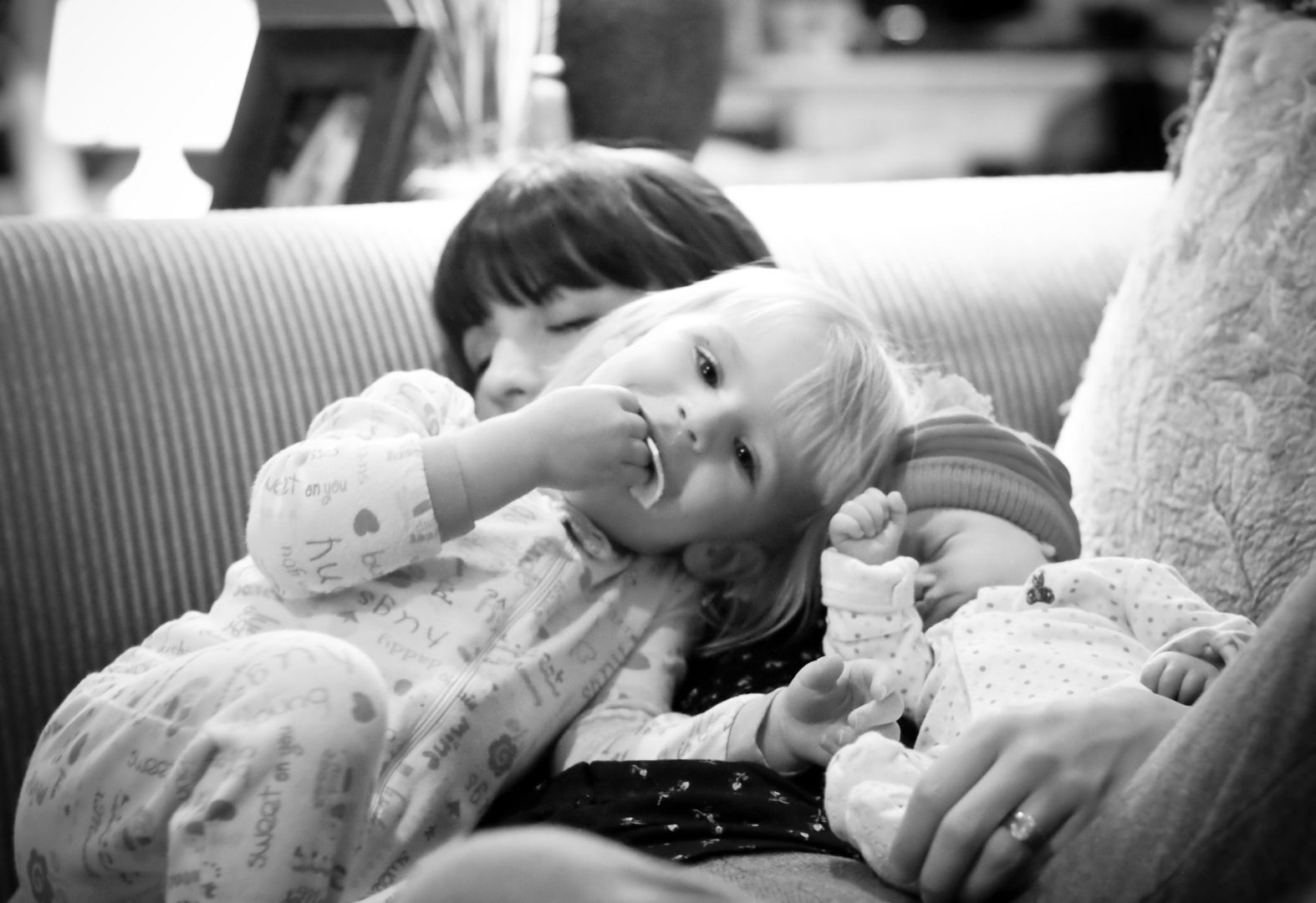 We have the perfect couch.

And, in avoidance of the simple fact that I wrote an entire post about a couch, I wanted to add some fun rambling and pictures of a few lovelies the past few days, but I was up watching Proactiv commercials for about four hours last night and I'm so tired, so we're gunna let this couch thing stand as is.

Except, of course, a little Nellabean love.




...whose snuggly beanbag body and breathy whispers are cuddled up waiting for me right now, coincidentally...on the perfect couch.