From Babycenter.com:

At about three months, when she's placed on her stomach, your baby will lift her head and shoulders high...at this point she may amaze you by flipping from her back to her front, or vice versa.

From Downsyn.com

Your baby will learn to do all the things that other children learn to do but it will take her a little longer and it will take a little more patience on your part.

***********************************

At six weeks, check it:

Nella Rolls Over

...and she did it three times today! ...and then slept for five hours.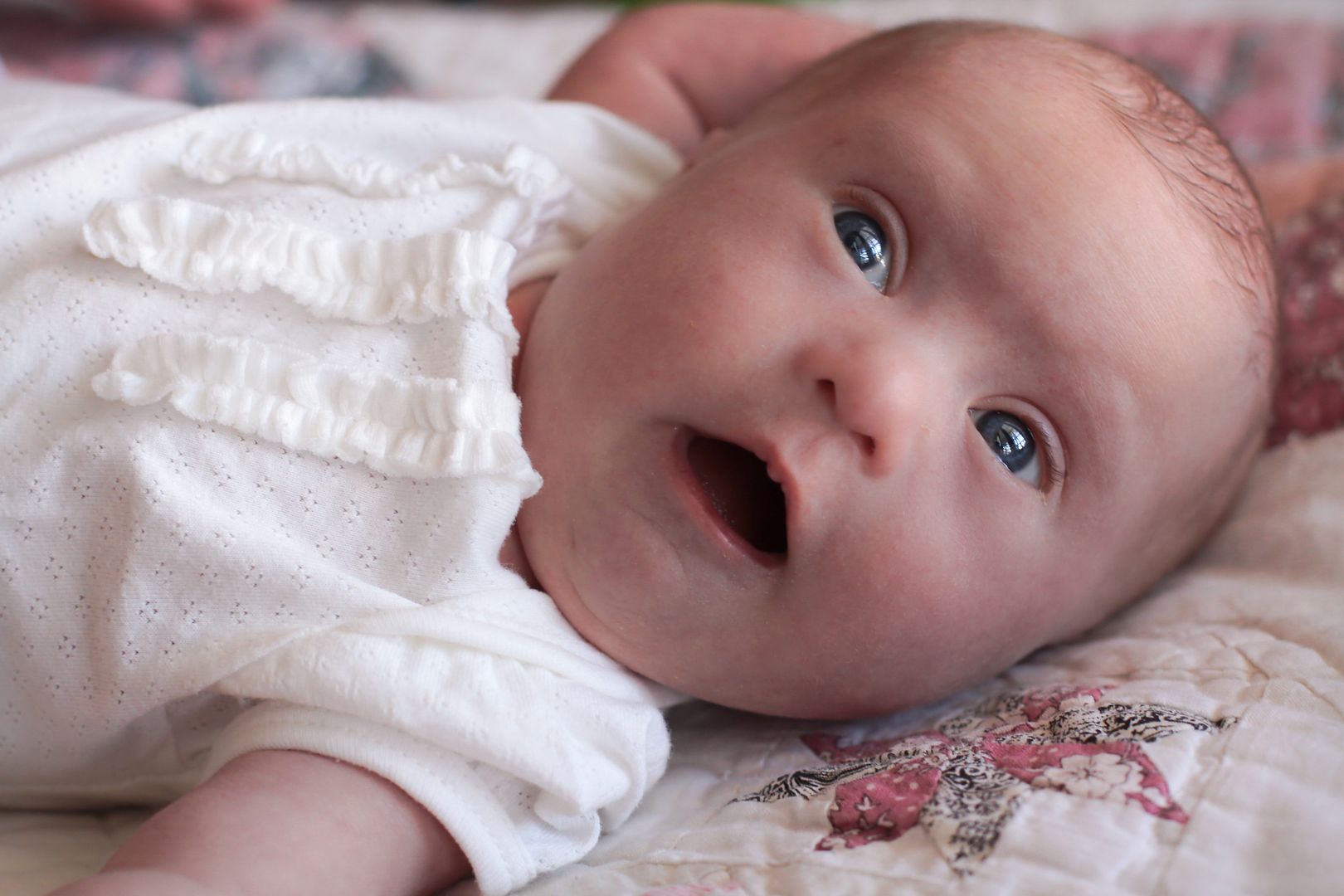 We know all the milestones might not be like this, but it was fun to celebrate a first one so early!

There is something so incredibly liberating about discarding milestone markers and expectations and using that energy to truly love and soak up my kids.

And on this happy day, I'm proud of our first little accomplishment from our incredible, edible Nella.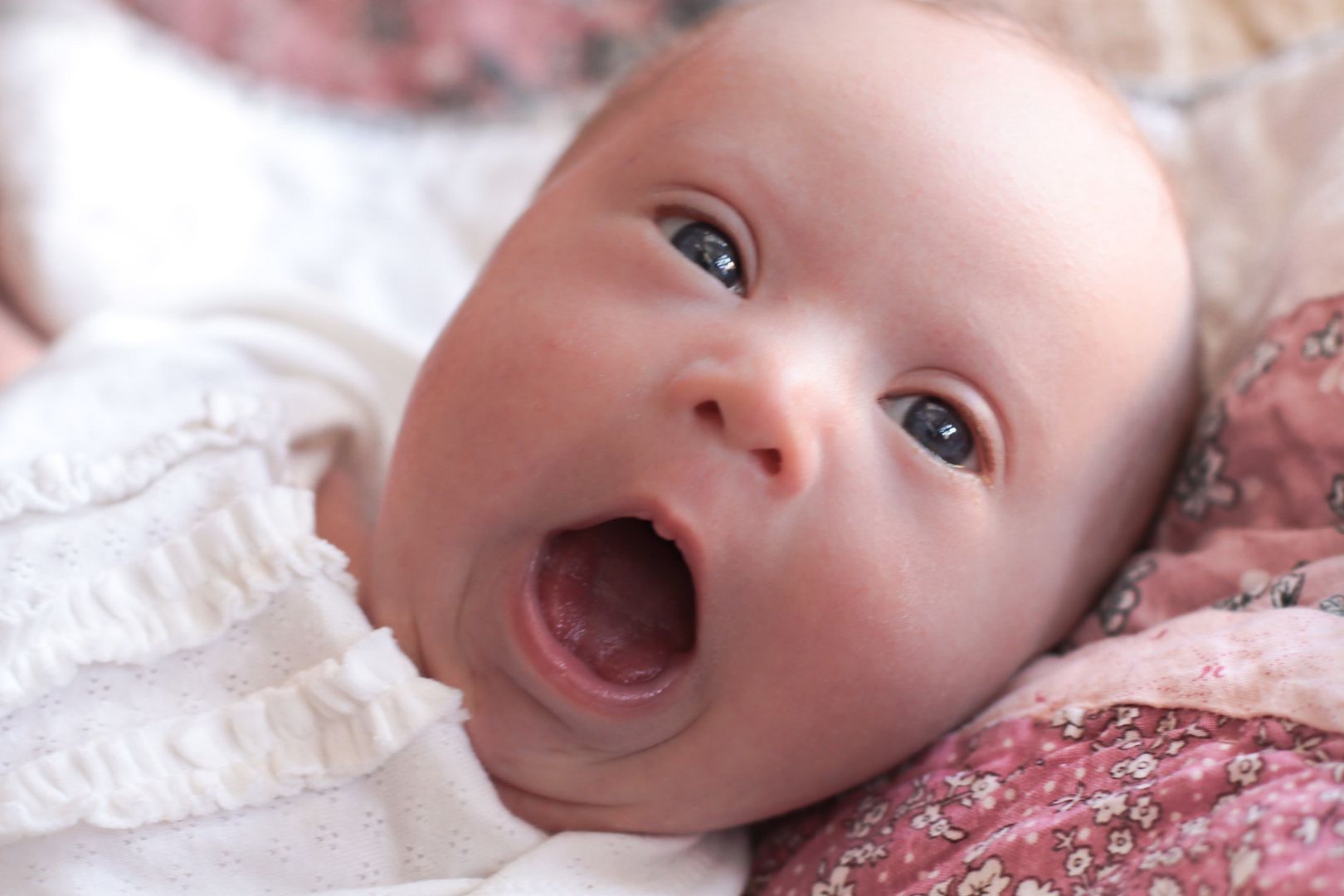 Oh, delicious girl. I love her so. And yes, her eyes. Oh, her eyes. When I hold her and she looks at me...I am quite certain she sees my soul. There's just something there. Like she knows something I don't. And I wish so badly I could go back to that devastated mama I was six weeks ago, scoop up my sobbing self in that hospital bed with my Rocky puffed-up face, wipe my tears, smile and tell myself, Oh, you just wait. You have no idea.

There is magic in that extra chromosome, I tell you. Magic.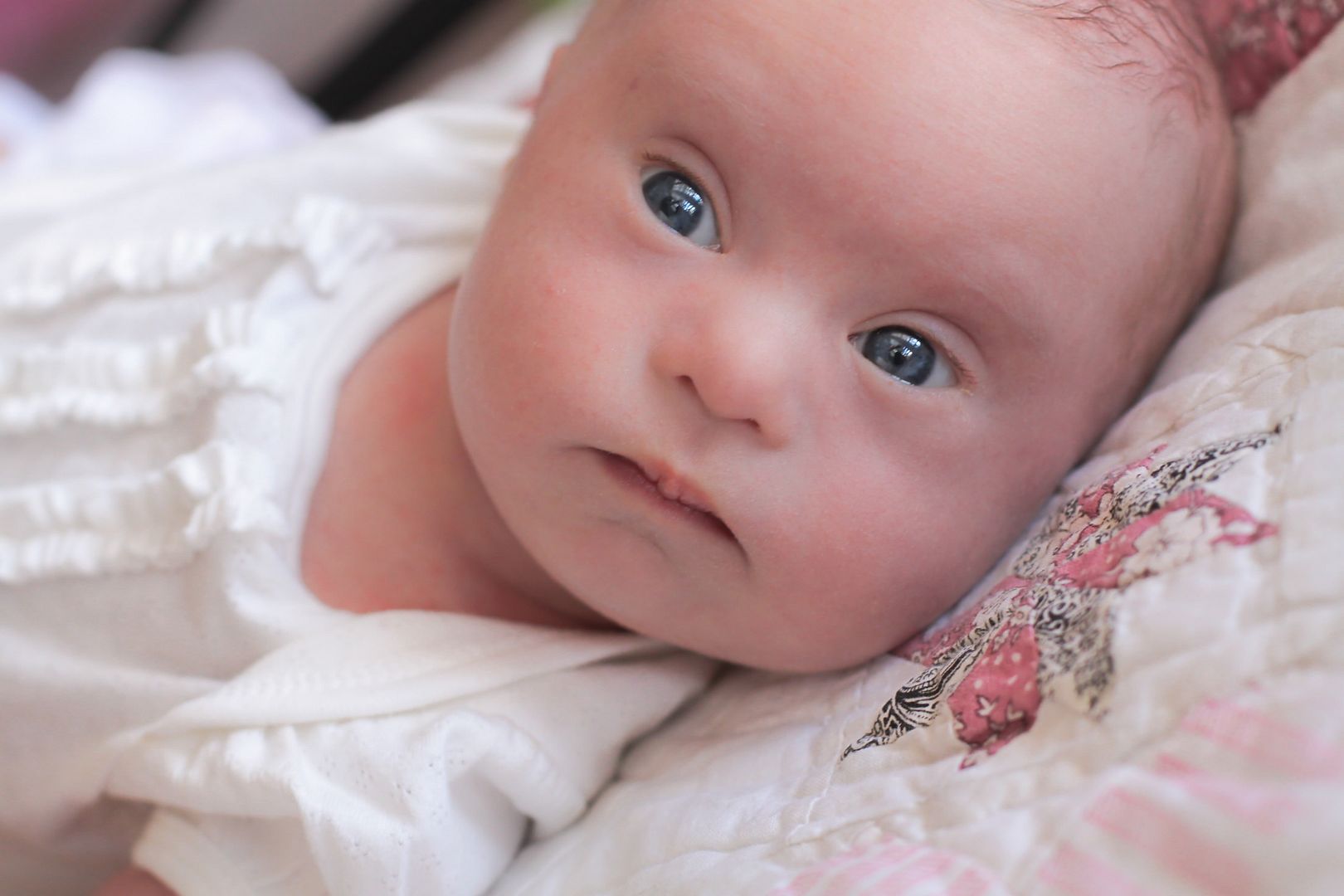 And did you notice my beloved first born just wanted to get in there and help her little sister do it? My caring, nurturing little Lainey. How lucky Nella is to have you. xoxo