i wonder if when john milton (who i admittedly often confuse with milton bradley) sat down to write paradise lost, he created the perfect ambience to do so. certainly, an epic poem so historically known was not composed among a mess of a house or on cheap paper. no, i'm sure he had the finest of quills and the perfect candlelight, especially being that the lightbulb had not yet been invented and candlelight was the only light available.

even so...the point being that tonight i write epically, and in doing so, i have adjusted the atmosphere accordingly. my chamomile tea, a sandlewood candle, the nightgown i wore in the hospital the night she was born, the enormous paul bunyan afghan my mom made me...and oh, the preparation to articulating two years worth of love.

my epic.




it hurts to write this. the good hurt. and not just because she's mine and that whole cliche line of how-can-she-be-two-how-fast-time-flies. true indeed, but it's so much more than that.

it's a birthday. the celebration of her birth day, the most out-of-body loving, intimate, euphoric moment of my thirty years. and the raw emotion of the fact that at this very moment two years ago, i waited under thin cotton blankets on a hospital bed, nervous-excited-overwhelmed as ever, listening to the music of a tiny thump-thump-thump on the monitor, crying, shaking, smiling, holding brett's hand...waiting for the greatest crecendo life has to give...and the unbounded joy of feeling her skin touch mine for the first time. whew.

a birthday. the pinnacle of gratitude for every blessed gift her life has given us. and the moment this over-reflective mama takes every drop of daily reflection...and stirs it into one beautiful mental montage of who she is, what i've learned from her, how i've changed, what i want for her, and what she means to us.




who she is.
well, i try. i try to secure words to something words cannot secure to and, in doing so, sometimes i fear i cheapen what really should stand as unspeakable magic. for certainly without saying it, that magic exists for brett & i and those who know her well. however, there is the fact that this blog serves as some kind of documentary for our family, 'who she is' sometimes seeps out into word-land, and yes, it's her birthday and birthdays deserve some sort of memorable post.

and, to do this best, i am going to have to, for a moment, switch gears and, a: flow into stream-of-consciousness and b: talk to the one i speak of.

with no further ado...

my dear lainey love...

what a girl you've become. a happy little pixie of a thing who seeps life and spirit into your little lainey love aura...the aura that happens to grow a bit more each day. and while at any given moment of your beautiful life, i have been able to rattle off my very favorite things about you, i am finding, as all the magic you hold inside unfolds more each day, that list grows much like your magic...infinitely.

but it's your birthday...a day dedicated to memoralizing your beautiful past, absorbing the blessed present and embracing your limitless future. and on this day...my very favorite things about you are...

your magic dimple and how it appears at special moments or when mama sings 'dimple-dimple-dumpling-on-your-cheek; please-let-mama-have-a-peek.'




the way my hand can still cup your little head completely...just like when you were a newbie and i held you that way all the time so i could look at you and take you in.

your long willowy legs (you got daddy's legs!) and how fast they trot when you run. not all kids can run, and i am so blessed you have strong, capable legs.




the way you run to the t.v. and dance, no matter where you are, whenever you hear the freecreditreport.com commercial.

the 'alien noise' you make on command.

your hunger to know about the world...what things are called...what people's names are...where things belong...even to the point of impatience when you don't get answers. you are an ambitious learner, a trait that is so completely beautiful on you.

your spaced out teeth that make me smile.

your mama heart and the way you genuinely love and nurture babies, baby dolls, baby animals and anything remotely having any relation to babies.

having you in our bed every night and never letting an evening go by without mentally taking note that cuddling next to you all sandwiched up with your daddy is beautiful and perfect and sealed into sweet memories i know i will cry about someday.

the trance your puppy blanket puts you in.




oh, the ponytail. that little cluster of blonds lifted high above your fragile shoulders.




your independence and this perfectly-balanced brew of confidence and uncertainty.




your crazy, crazy hair and how we will someday laugh at your cute days of electric frizz when you will soon have a lush mess of blonde beauty. you know what i like about your thin little strands? when i kiss your hair, your head can still feel it.




the absolutely bewitching fascination of your daddy bond. the love you two share, the language you speak, the way you look at each other...it is authentic and powerful, immeasurable and magical. and a beauty to behold.




the way, deep down in my heart, i know this whole daddy's girl/mama's girl-which-one-is-she? thing is a whole lotta hooey because you generously share your love so equally with this mama and our entrancement is different but every bit as magic.




the fact that i am a giant heap of tears right now...because thinking about you, loving you, knowing you is heaven. and your two little years have reaped invaluable happiness in this home. and i can say...stomach lurching, throat constricting, tears spilling...that in all the years i dreamed of having my own...in all the years i pretended my babydolls were real...in all the years i've written down in tattered diaries, names of baby girls i'd like to have...well, little did i know that love would amount to this here. this here heart-bursting, soul-satisfying kind of love.

and you have taught me that loving someone this much means living up to everything i hope you to be. you'll understand that someday, my love.

and my dream for you is to have a big, beautiful life. it doesn't matter where you do it or how you do it, but make it beautiful, fill it with laughter and love and people who make you happy. give something of yourself every day...and you will be given in return.

...and we will show you what love looks like.
oh, you are loved, little two-year-old.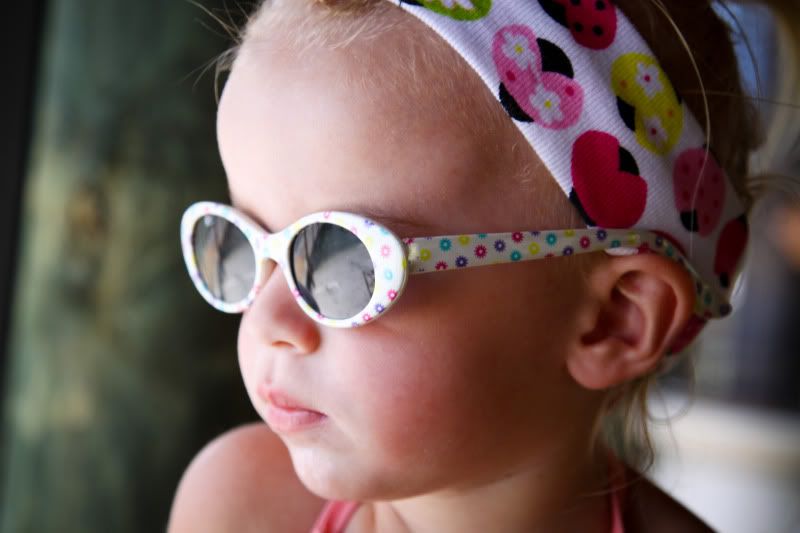 so there you have it.
a two-year-old post.

i am so proud to be her mama.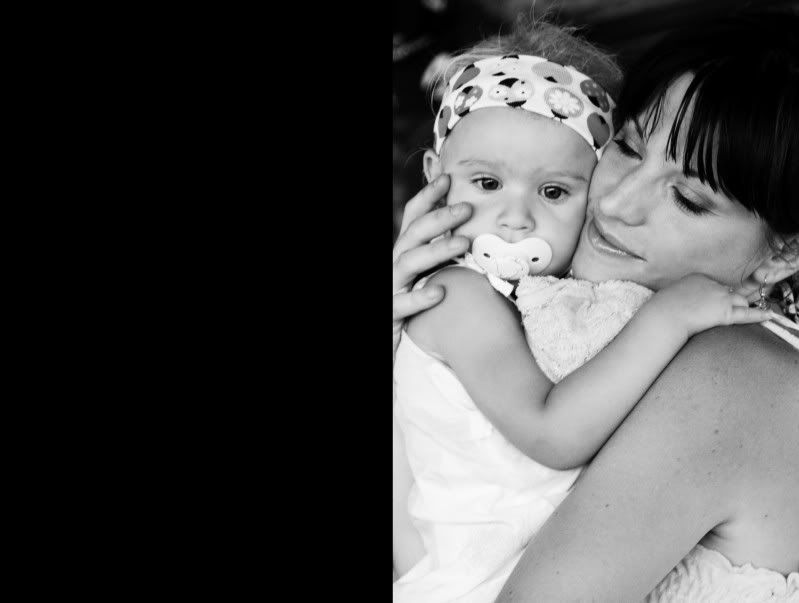 and honored to have the challenge of teaching her everything there is to know about this wonderful life...

but for now, she's only two. in fact, she's one for fifteen more minutes.
and there's a bit of baby left in her i noticed tonight as i slid her little isle-of-capri-sun-soaked body into bed.




those same cheeks i kissed the moment her six pounds landed in my arms. the same ears i whispered my very first words to her two years ago...and you know what those words were?

happy birthday. happy birthday. i love you.




poetic, huh?

no...epic.




happy birthday, our love.

~one blessed mama


(thank you, kelly, for this sweet video!)