the way she runs to the bathroom when she hears daddy turn on the shower...

...and pounds her little hands on the foggy door, begging to climb in...

...the way she tries to undress herself, panicking that if she can't get out of her jammies fast enough, she might miss her chance to take her morning shower with dad...








...the way she melts into a trance when the warm water rains on her back...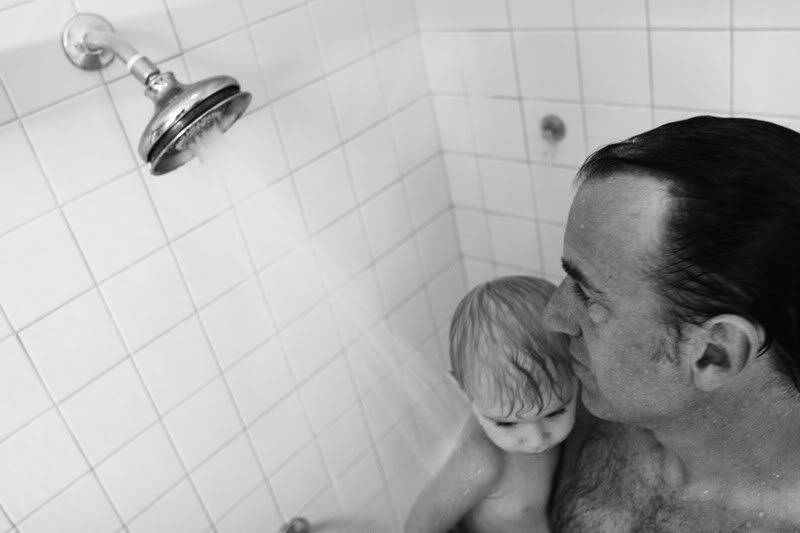 ...and cries "mo-mo" when you pull her away from the water stream.






...the water beads that stick to her perfect little cheeks before i dry them...






...or the feeling of could-anything-be-cozier-than-this? when i scoop her littleness up into warm terry cloth and kiss those drippy eyelids.








yeah. i'm gunna miss that.