i should break this up into like three posts but i won't. i've been so busy with photography lately and i've been swamped (in a good way) with sessions and editing and orders. and i'm just feeling so completely satisfied (in the i-am-woman-hear-me-roar kind of way) that i've been able to be a stay-at-home mom, delve into this incredible hobby i happen to be crazy passionate about, and bring home some substantial bacon to the family table this week...all at the same time. that feels just plain great.

and, despite a crazy busy week and some major catch-up housework needing to be done, there's been some great family moments that have slipped under the blog rug.

this year has been hard for me not being up north. it's in my blood, my soul, my cells--that need to smell fall, to breathe in the chilly air laden with that earthy, smoky autumn scent. to buy my cider at a cider mill instead of the grocery store. to pick my pumpkin from a real pumpkin patch instead of a church parking lot...but it's just not in the cards this year.

so, imagine my pleasant surprise when a little fall package arrived to my house thursday from my cousin, jo. i ripped it open and smiled. the box was stuffed with leaves--real crunchy, colorful fall leaves. and they smelled like michigan. and, although i'm sure it was half meant as a joke, it just touched me in this i-so-needed-that way...and i cried. she actually stood in the post office line and paid several dollars just to send a box of leaves. i love you, jo.

and then friday, we met our friends chad & anna ruth for a picnic dinner and sunset on the beach. the light was golden, the breeze was surreal, and i had this humbling moment of learning to appreciate what i have. i may not have fall leaves or chilly evenings but i have the entire gulf of mexico at my fingertips. we laid on a blanket and ate fried chicken and pickles and drank cold beer while we watched the little girls dig in the sand with this gorgeous pink sun in front of us.

there was no where i would have rather been than that beach at that moment.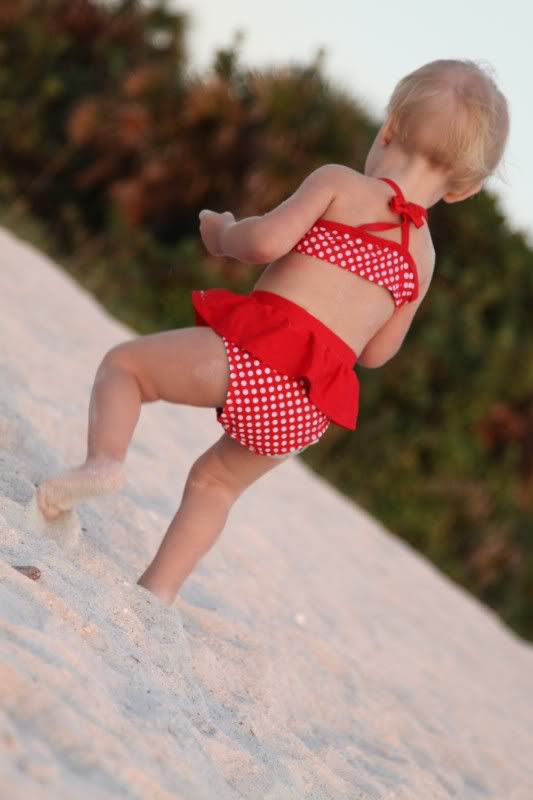 love this...baylee was rubbing lainey's back just to be sweet.




finally...to top it off, brett & i took lainey to our little florida version of a pumpkin patch tonight and, i swear, if i didn't know better, i would've thought i was in michigan.




i like to think God knew i needed it and leaned down into michigan with one of those big raisin bran scoops and literally shoveled up a heap of its fall splendor and poured it into that fake pumpkin patch tonight...just for me.




there were rows and rows of perfect round pumpkins nestled under an enormous canopy of pine trees...paths laid with hay and pine needles...wooden tubs full of gourds and squash...little radio flyer wagons ready to tote away the perfect pumpkin...hay bails stacked into towers and these beautiful golden sun rays that trickled into the pine branches and dappled everything with their fall hues.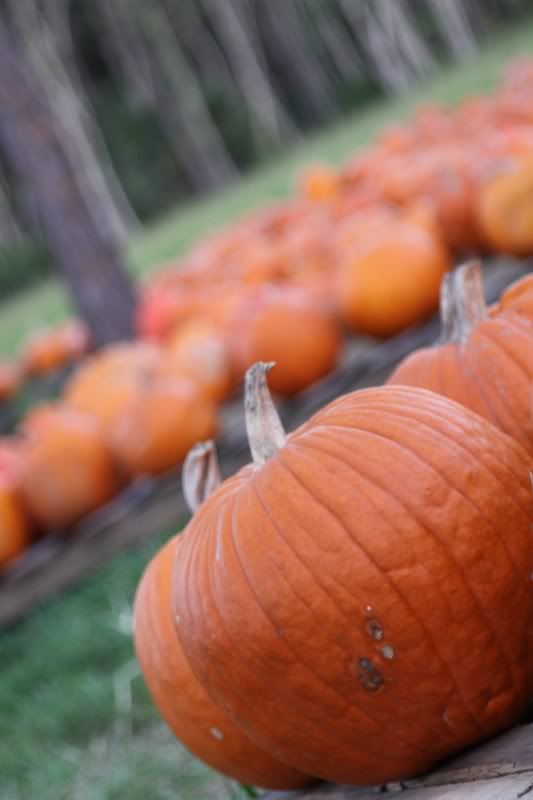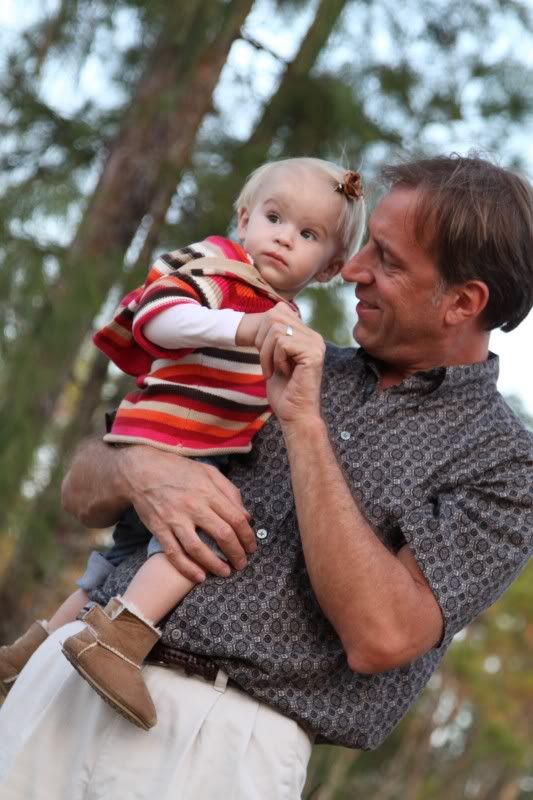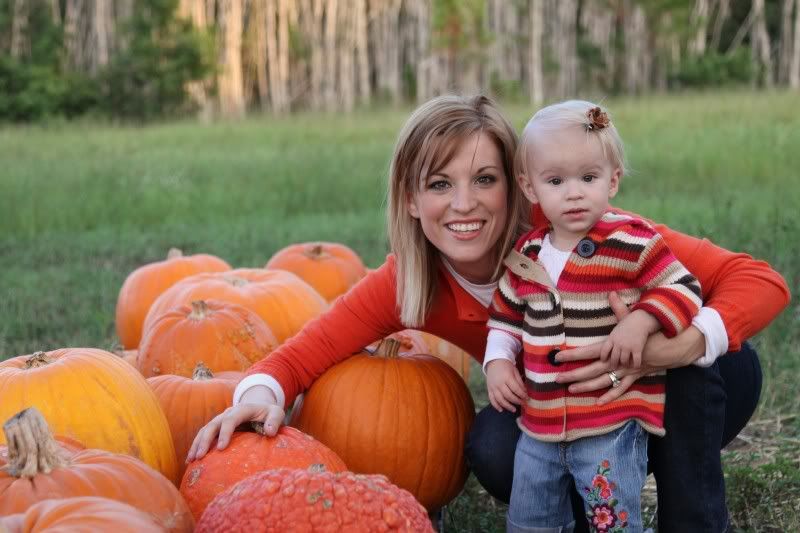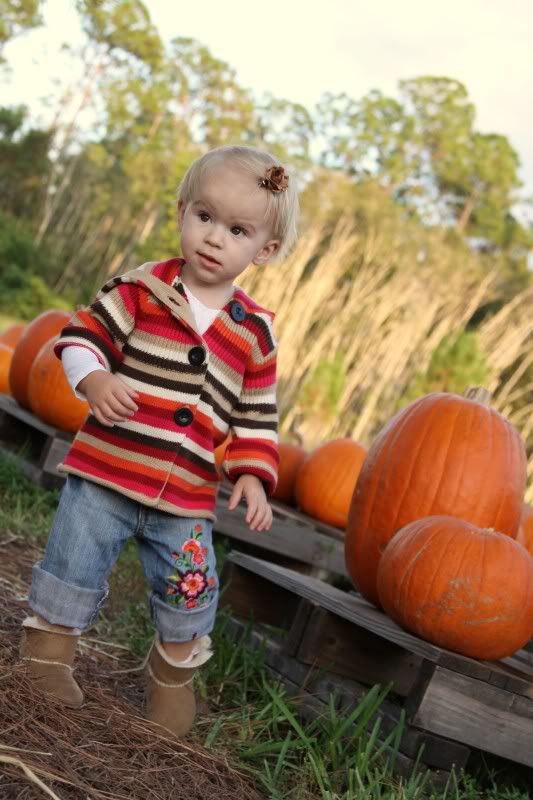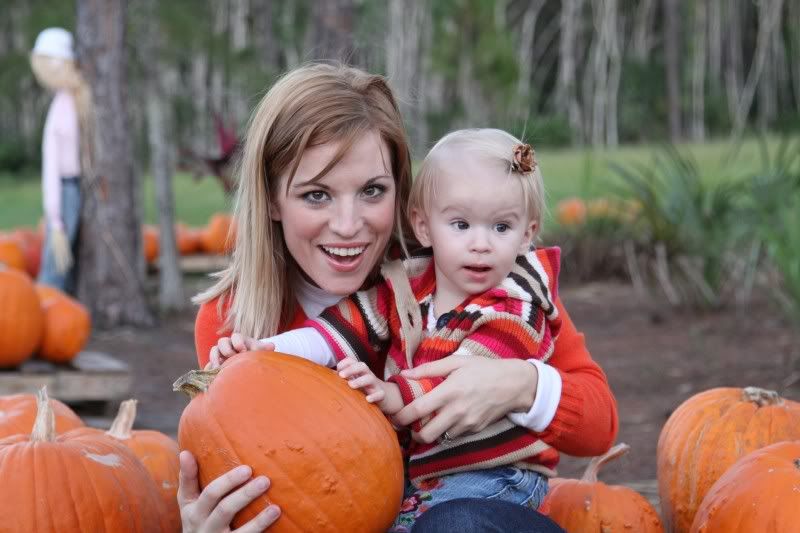 i was so impressed...whoever set up this place must have been from up north. when i went to pay for our pumpkins, i considered kissing the old man who was running the place just to thank him but there was a nun in full habit and all paying for her pumkins next to me and i don't think she would've appreciated it. although i did hear her say she was from michigan.

so i have the best of both worlds...i got my fall be it in the form of the crunchy leaves slowly crumbling into a mess on my kitchen table or the magical pumpkin patch just miles from our home.




...and, i got my florida too. my home.






the grass may always be greener on the other side, but from where i'm standin', i can see the golden light of fall shining on both.

...enjoying the seasonal things. ~k