Little Easter Moments.

What I remember...


Getting ready for church.
Hustling.
Mom ironing new dresses.
Searching for tights.
New shoes if we were lucky.
A hot skinny-barrel curling iron.
Two bang curls up, one under.
Comb, comb, comb it out.
The Aqua Net Mist--one Mississippi, two Mississippi, three Mississippi, four.
Comb, comb, comb it out again...until all hairs line up perfectly, no funky spaces.
Feeling really special, really pretty, really important.
Running out the door to make it to the van before it beeped.
Walking into the church foyer.
The smell of the sanctuary.
Lilies at the alter.
Stained glass windows.
The banners--"He is Risen" in gold glittery felt.
Wooden pews and the wine-colored cushions.
Worn red covers, The Hymnal in rubbed-off gold letters.
The Old Rugged Cross, Worthy is the Lamb, Because He Lives.
Hands raised, eyes closed, lots of Amens.
Communion.
Purple grape juice in tiny plastic cups,
Crunchy white bread squares in shiny gold plates.
Hands stretched and feet nailed to a cross.
Feeling loved, wondering if I was loved, knowing I was loved....
Because He Lives, Because He Lives, Because He Lives.


Twenty Years Later.


Little Easter Moments.

What I know....

Getting ready for breakfast.
Hustling.
Coffee.
Searching for cream.
More cream if we're lucky.
We're lucky...more cream.
One baby up.
One soggy diaper.
One arms-around-my-neck close cuddle.
Two babies up.
Another soggy diaper.
Another arms-around-my-neck close cuddle.
Three babies up.
Another arms-around-my-neck close cuddle.
I hum.
I remember The Old Rugged Cross and Worthy is the Lamb and Because He Lives
But I hum The Beatles I Will because the lyrics hold more truth than confusion.
Kisses on cheeks, breath on my neck, hair in my hands, weight on my chest...they fit perfectly into me...
A faith I know.
Tulips on the table.
The smell of French Toast.
Wooden chairs and floral cushions.
Laughter. Little laughter.
Tiny scraps of lettuce leftover from what the Easter Bunny ate.
Wicker baskets, shredded paper grass.
An Origami set, chocolates, new colored pencils, beach shovels, marshmallow Peeps.
Plastic pastel eggs broke open with jelly beans, coins, connections between their childhood and mine.
Worn couch cushions.
Hands held, lots of Wows.
Communion.
Diluted orange juice in small plastic cups.
Warm French Toast squares swimming in syrup puddles
On pink puppy plates.
Sticky hands stretched,
Feet crossed under the high chair.
Feeling love, knowing love...
Because....

Melding the faith and religion and tradition and confusion and foundation and love of my past with the solid comforting truth of my present...to love them. To love them as best as I know how, with everything that's in me...to feel love, to know love, to give love...

Knowing it's enough.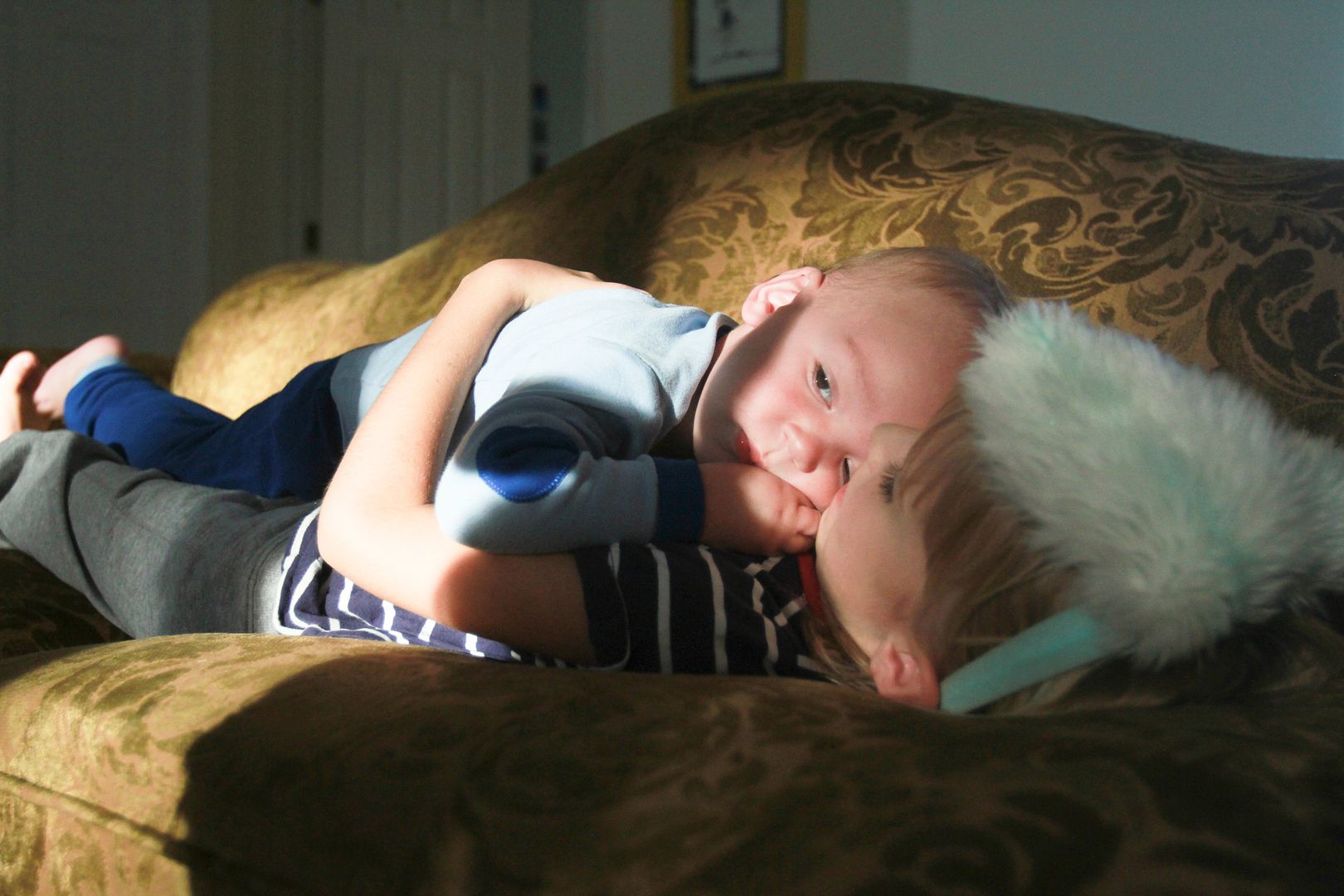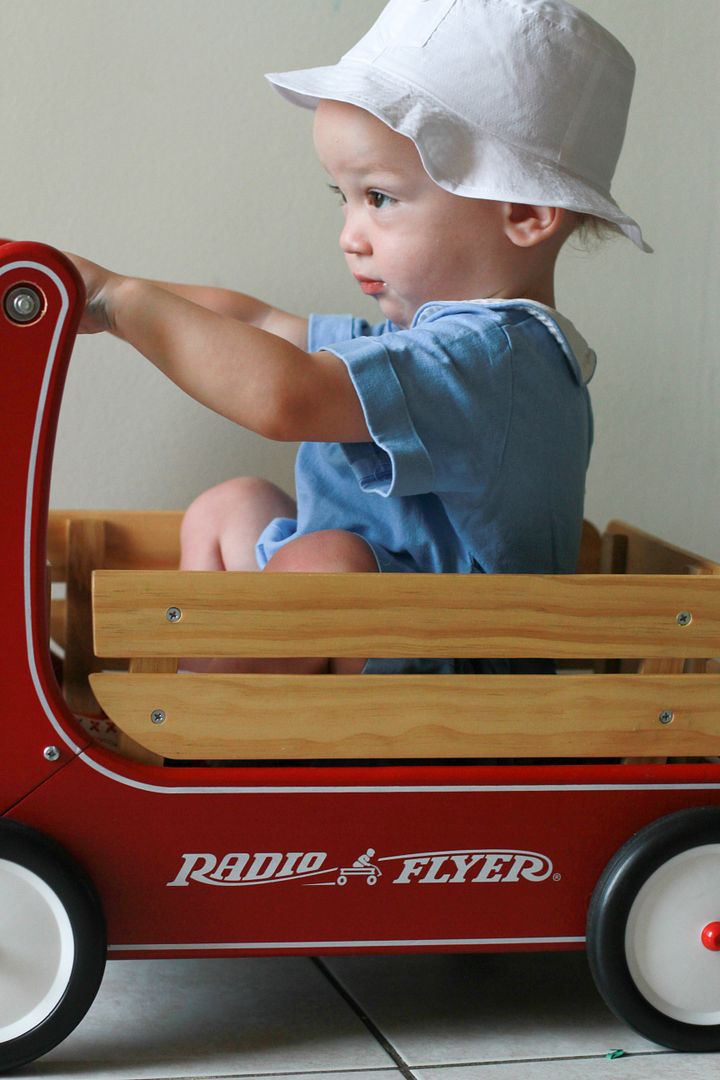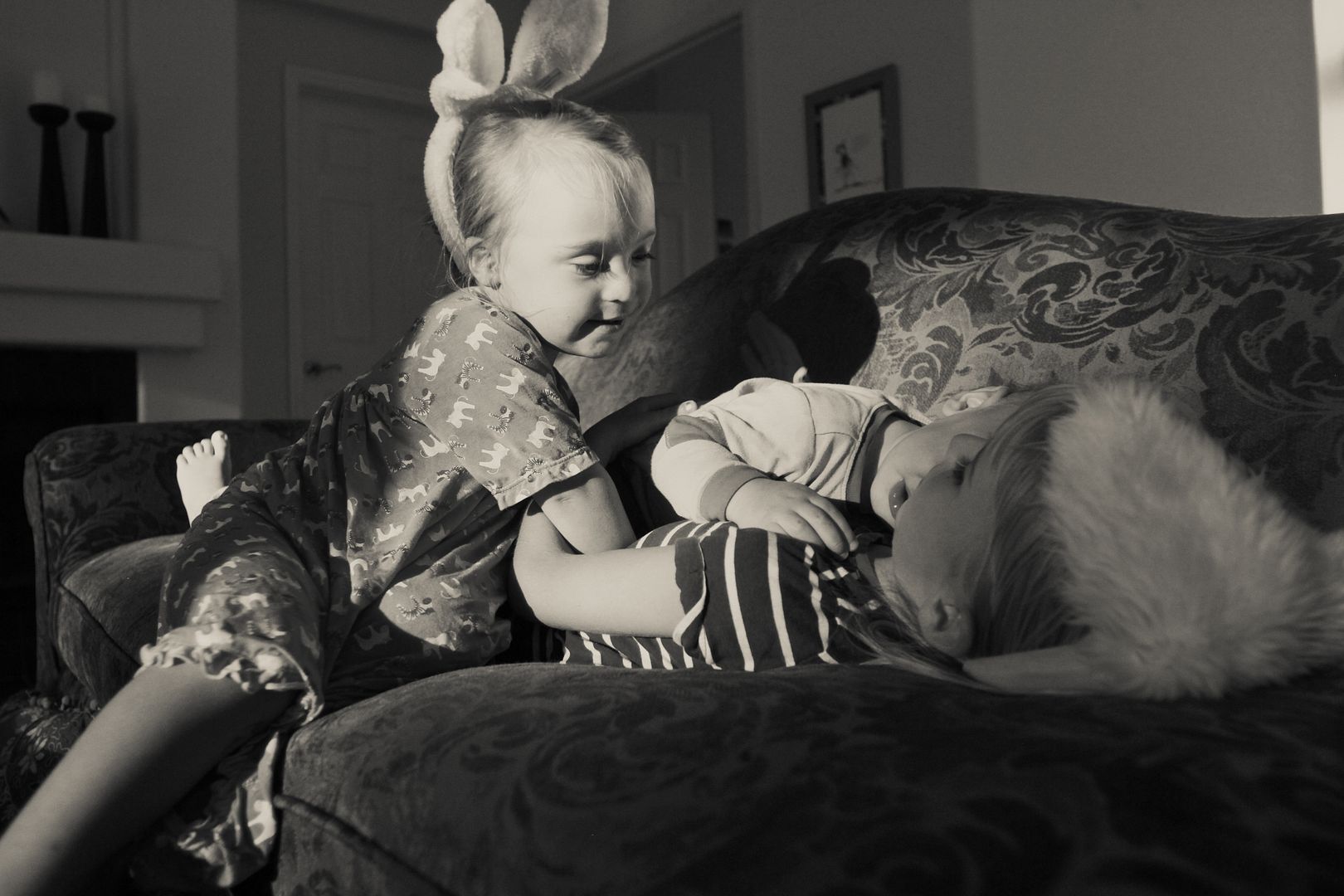 Our Easter cake...we massacre a good cake.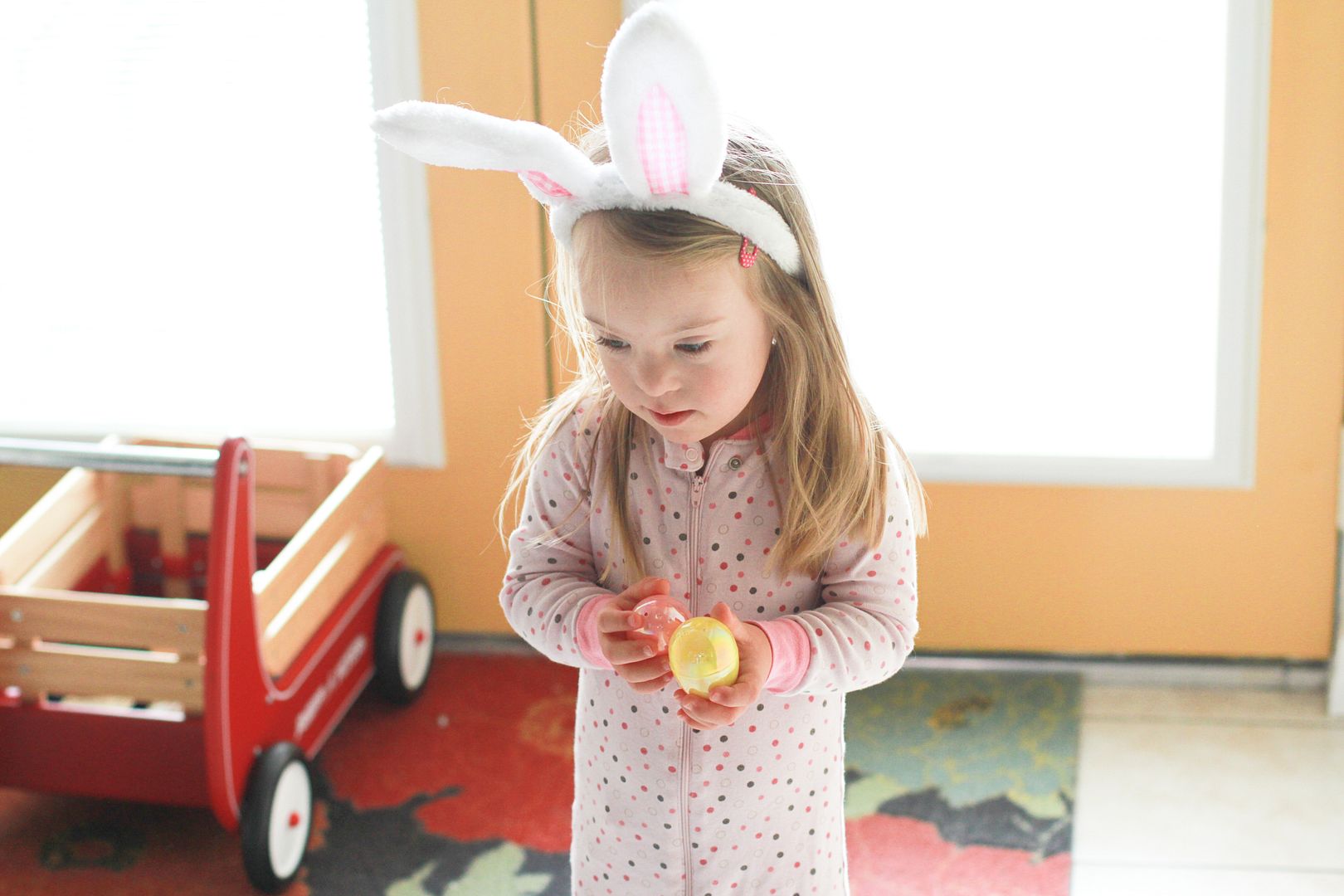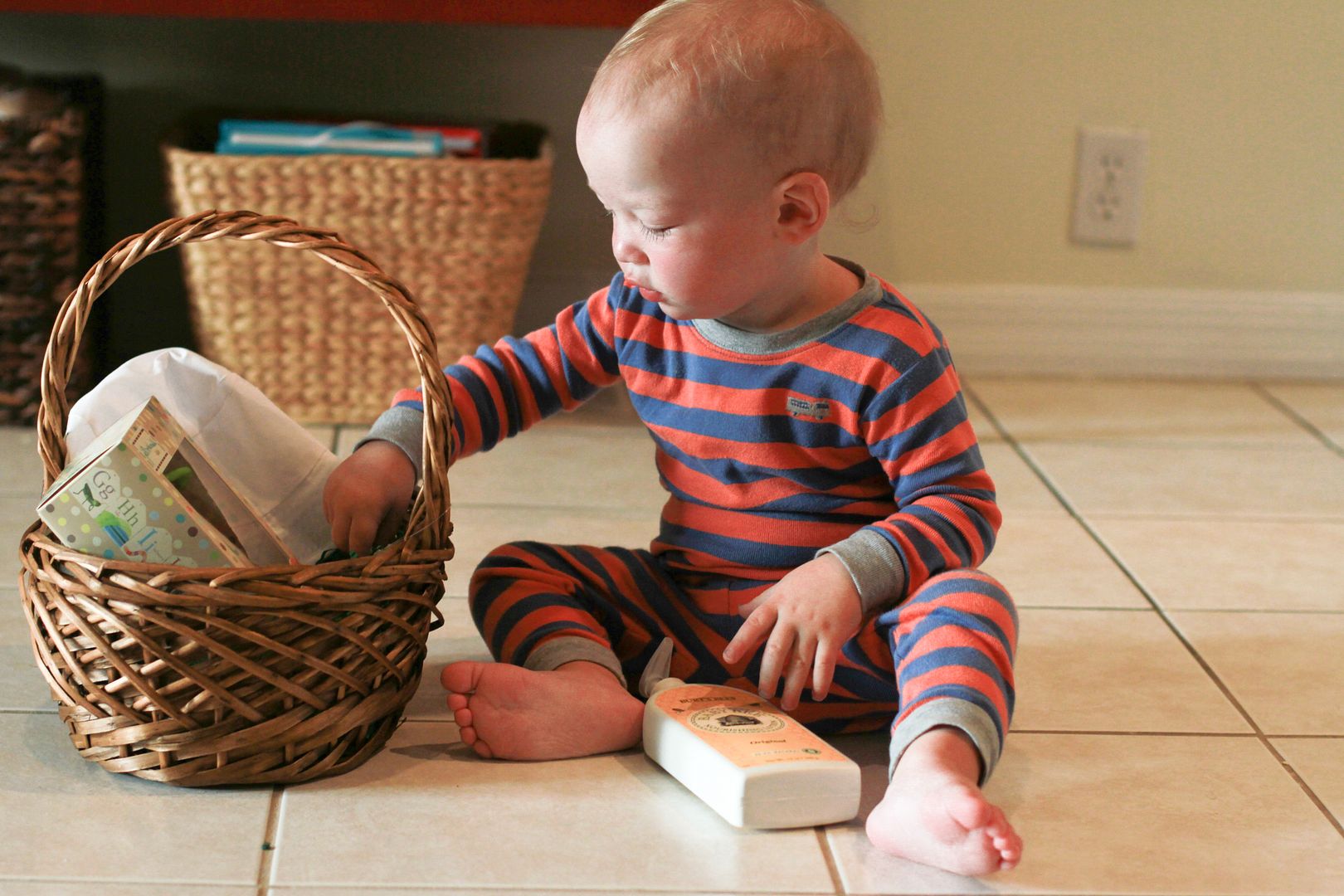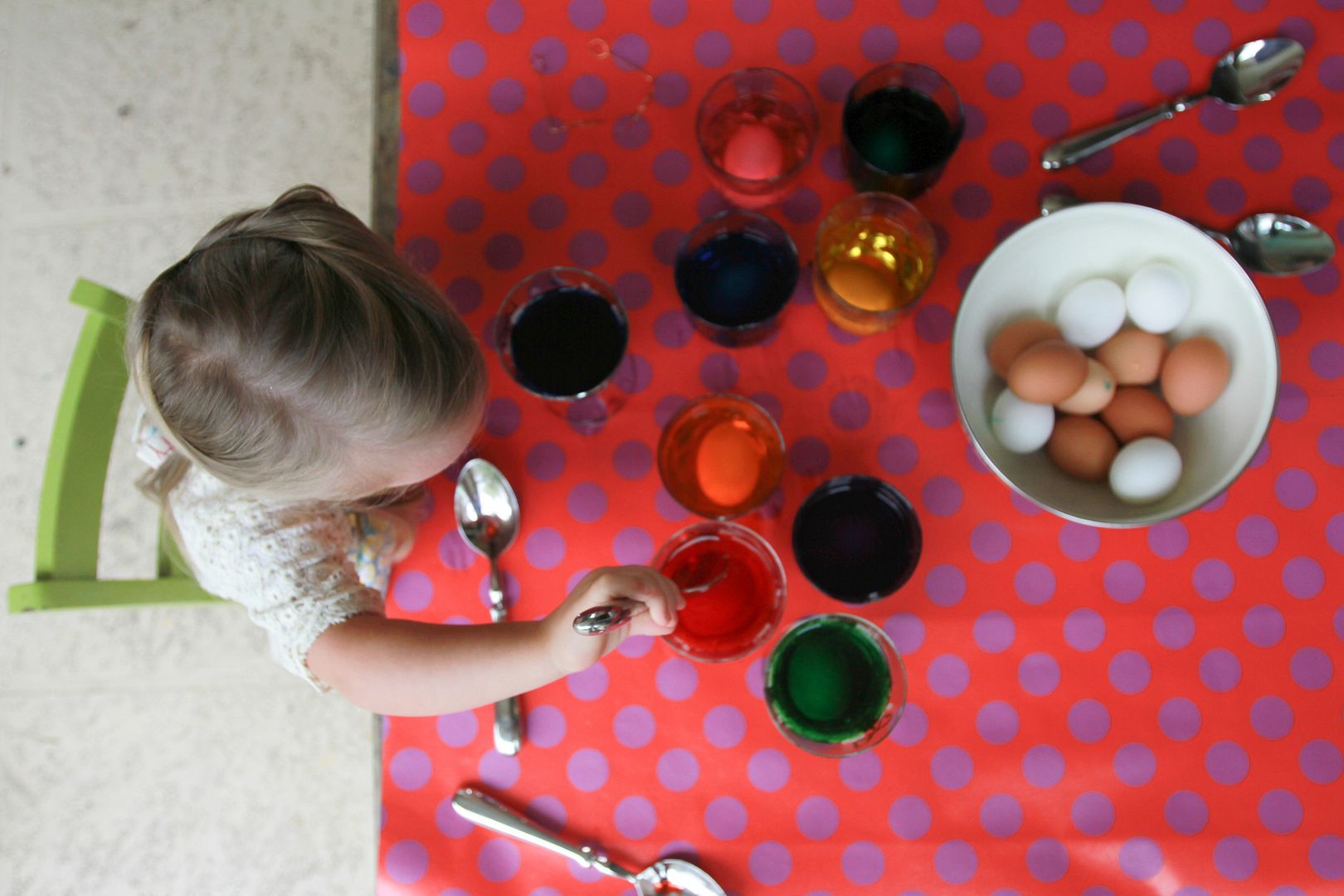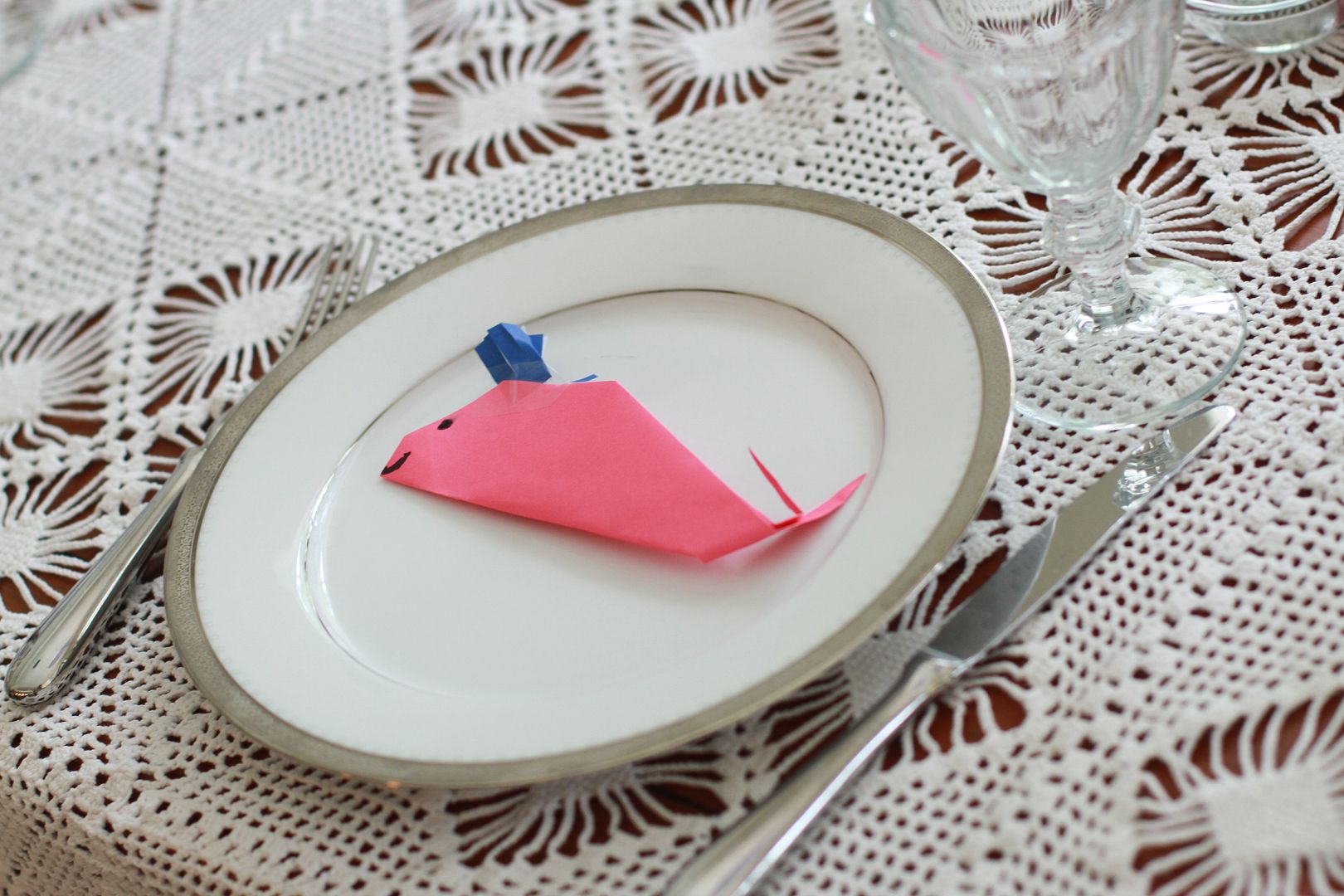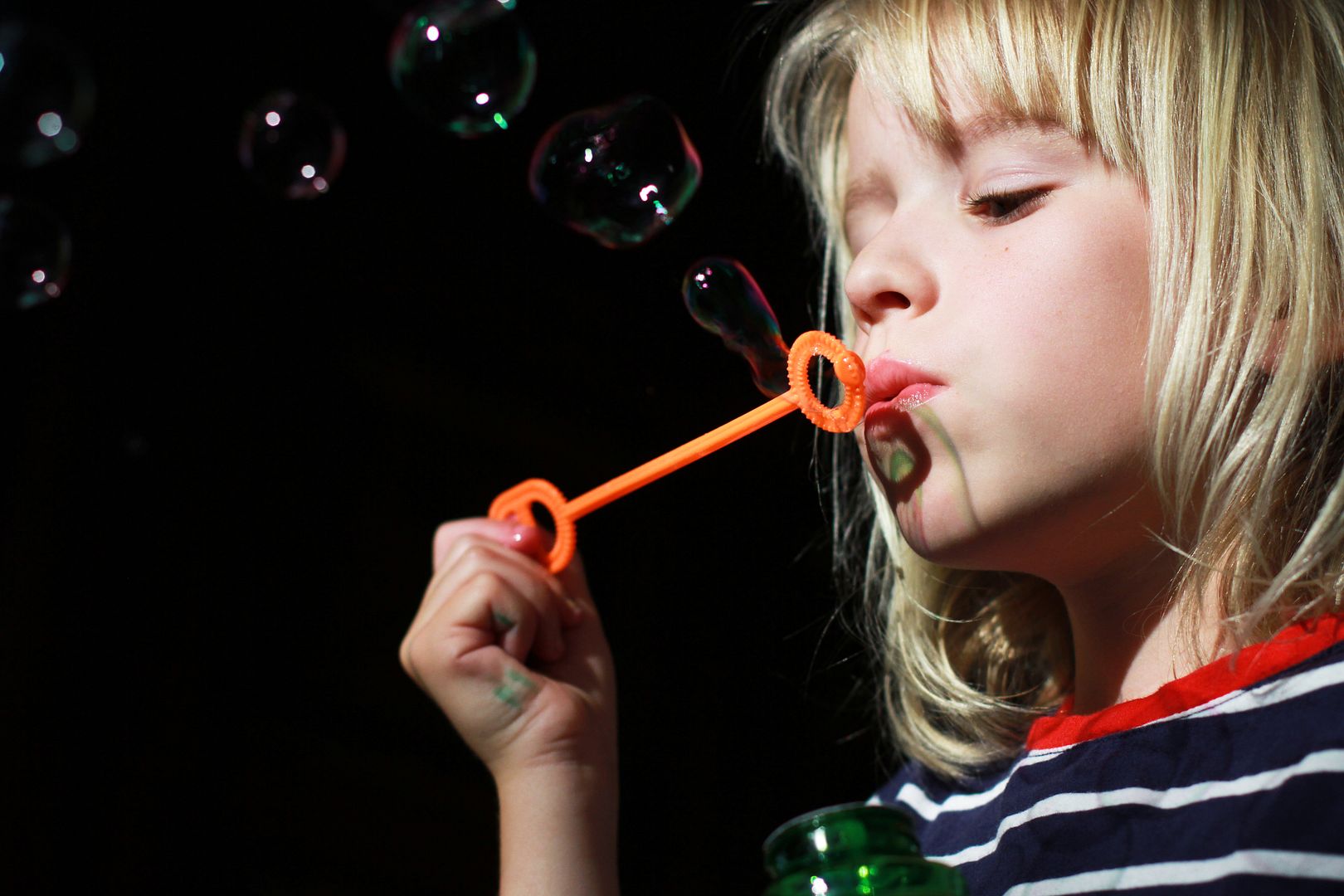 And a text from
my dear new friend
, late at night,
When Easter Sunday is over,
When the kids have been hugged and read to
Their foreheads kissed, their dreams blessed,
Their futures pondered from a mama who hopes she's giving
Them everything they need to feel big and small all at once
In this world that needs both Courage and Humility
Belongingness and Bravery.
A new poem that dear friend wrote...
One day
I heard god's voice.
It sounded like
the kindest,
most generously loving
version
of myself.
~annie flavin
Happy Easter, dear babies.
You are loved.
(..and thank you annie for reminding me
that stanzas are another perspective for looking at life.)