Well, we're officially past the halfway point on our trip.

We've eaten spicy goat meat, finally nailed the pronunciation of the Rwandan greeting "amakuru", spent an afternoon in a beautiful village where artisans taught us how to wash clothes and sort beans and designed accessories alongside new friends. I've fallen in love with an African coffee drink made from espresso, cocoa and spicy ginger, and "Next time I'm in Rwanda" has officially been added to things I say.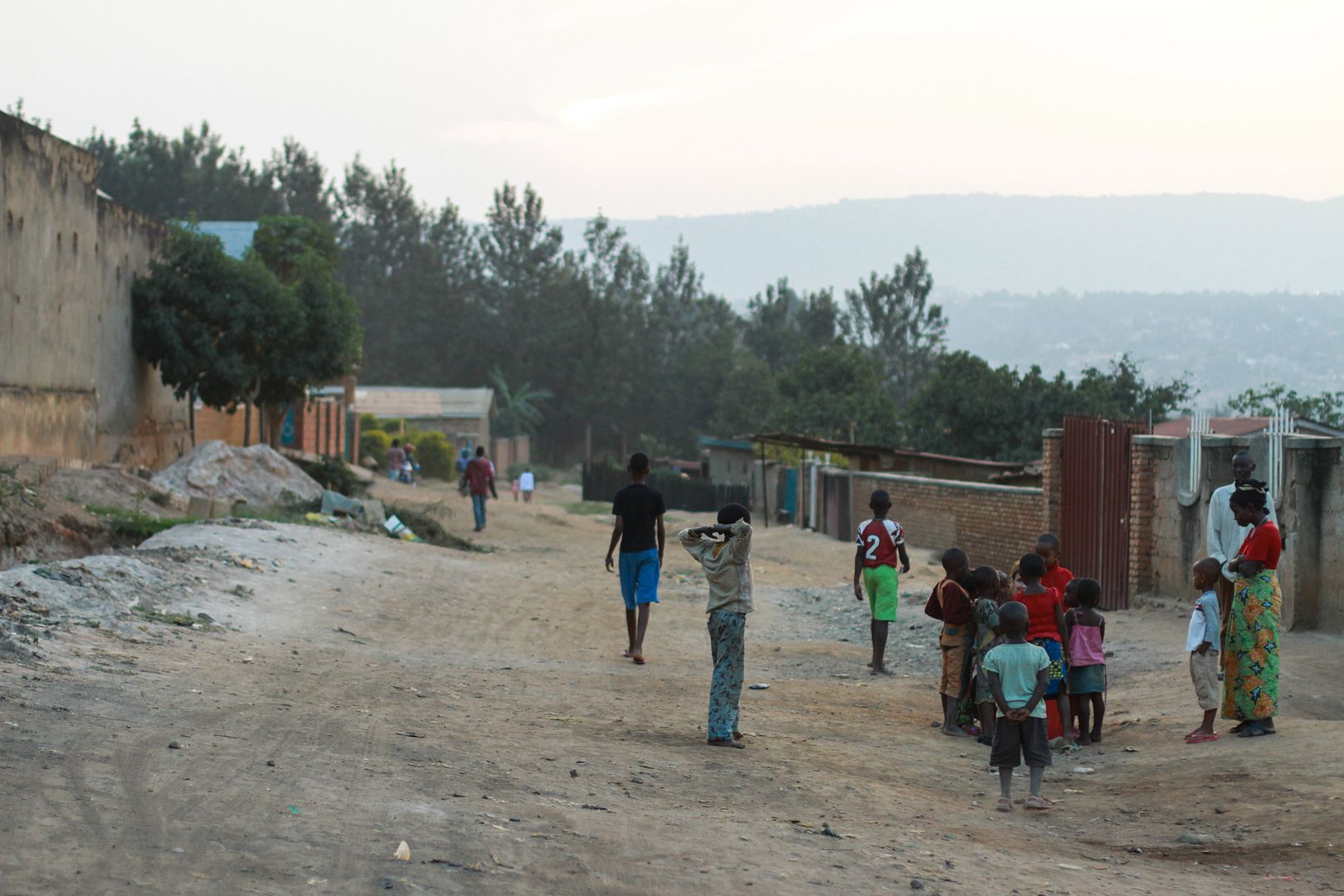 As a rookie international traveler, I felt an overwhelming sense of "just listen" preparing for this trip. Be kind and listen--take in, learn and say as little as possible because you hardly know anything. I believe in people and the power of stories and the way that connecting these two together can make good things happen, but I'd be lying if I said I wasn't afraid that I might not express this experience and these stories as respectfully and beautifully as they deserve to be told. I'm far from an expert on any of the themes of this trip—African culture, Rwanda's past, poverty, justice, empowerment, economic sustainability—and I can't tell you how many times I've said or written something and looked back to think, "Shit, wait. That didn't come out right." Given these two facts, I'm not a great candidate for a story-telling trip to Africa to draw attention to the important issues of women empowerment, justice and economic sustainability.



Photo credit: Paige Knudsen

Thankfully, Noonday doesn't believe the lie so many of us tell ourselves—that in order to lend our voice to a cause or make an intention or believe that we can have anything to do with positive change, we have to be experts and can never make mistakes. And in order to help the vulnerable, we have to be plain and simple--definitely not women who care about shoes or highlights or the right nail polish color.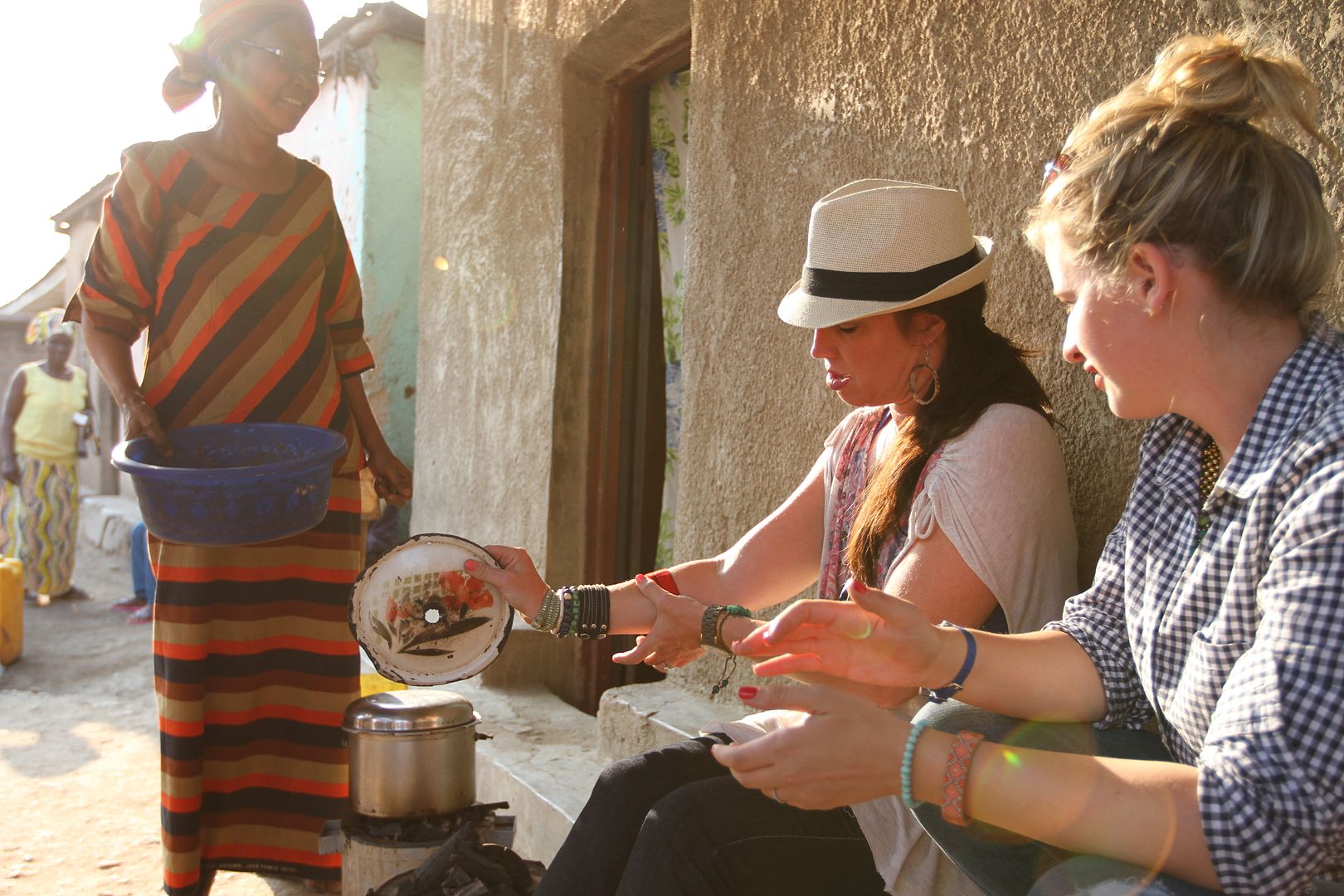 Photo credit: Paige Knudsen

Here's my mantra on this trip: I believe I can make good things happen.

My first tendency is to write that sentence as "I believe I can be involved in making good things happen" or "I believe I can help others make good things happen" or "I believe I can try to make good things happen" because—you know—humility. But after spending only four days listening to these phenomenal against-all-odds stories of women who made intentions and believed in them and showed up to make things happen, I realize how dangerous dream disclaimers are and how important it is to make powerful intentions, to believe in those intentions and to take actions to make them happen.

Yesterday, we had lunch with Jamie, a 14-year-old IJM client who believed her future was hopeless when IJM took on her case two years ago. At the time, Jamie was in the hospital recovering from a burn trauma that forced doctors to amputate her legs below her knees. With no family to care for her, Jamie believed she would never walk again, that she would never go to school and that no one would ever love her or take care of her. Brigette, one of IJM's after care therapists who worked with Jamie, admits she had absolutely no idea how they'd find a place for Jamie to live or find a way for her to walk again, "I knew it would be nearly impossible, but—" she says, "I told her, 'You will walk again. You will go to school again.'" Brigette believed she could make good things happen.

IJM prosecuted the perpetrators who victimized Jamie, found a rehabilitation center to care for her, partnered with donors to cover the cost of prosthetics and paid for her to attend a special school for students with disabilities where she's currently living. And yesterday, we walked with Jamie. We listened as she told us about her dreams of becoming an orthopedic doctor so she can help other children like her. Jamie believes she can make good things happen.

If doubts of success or the reality of not having the resources or fear of making promises that couldn't be met kept IJM's case workers from fighting for Jamie, she wouldn't be walking today.

So many women this week have admitted that they've had doubts and fears about their dreams as they made them. Artisans didn't believe they'd ever find a job, IJM victims didn't think anyone would want to help them, IJM staff didn't know if they'd be able to find resources, Noonday wasn't sure if they'd be able to build a company that could sustain artisans with business and writers questioned if anyone would ever want to read what they had to say.



Mama Ariel sewed this outfit herself with a sewing machine she was recently able to purchase for her home now that she has a job. She was so excited to take us to her bedroom to show us her sewing machine.

Baraka, another IJM Rwanda therapist, admitted yesterday that when IJM Rwanda began developing an after care plan for helping victims of sexual assault, there was so much they didn't know. "It was new. We were learning as we practiced."

I grabbed a pen and scribbled it in my notebook: It was new. We were learning as we practiced.

Great things happen when we stop believing that we have to know everything before we make an intention and just start practicing. When we let go of:

I can't because it's not possible…
I can't because I have no experience…
I can't because it's an arrogant goal…
I can't because I don't know what I'm doing…
I can't because people will think…
I can't because it's never been done before…
I can't because I don't have the resources…

I believe I can make good things happen. Period.

There are so many intentions in my own life that I've been putting off because I think I need to be an expert first or have everything figured out—ways to be a better advocate for special needs, ways to discover and deepen my faith, ways to connect with and empower other women, ways to fix some things that are broken, ways to use my voice and actions. Good things don't happen for those who wait--they happen for those who start working.

The good work I've seen happening in this country this week has given me much to think about. There are so many brave women—in every culture and with multiple challenges—who are making good things happen and are learning as they practice.



Photo Credit: Paige Knudsen

I'm still not an expert on justice or economic sustainability or women empowerment, but I do know enough to know it's something I want to support. I've begun by signing our family up to be freedom partners for IJM—to commit to a small monthly donation to support the incredible work they are doing because I believe it's important. I've seen it in action.

Please take a moment to check it out—put your doubts and fears and disclaimers aside.




I believe I can make good things happen. And I'm so thankful for the stories of the incredible strong women I've met on this trip who believe this too—who believe it so much, they're living it every day.