Jet lag has officially subsided, made easier by the fact that I strategically planned every minute of sleep on the flight back so that it would line up as perfectly close as possible to Ready to Roll when I got home. I forgot that Ready to Roll includes three kids waking up at 7 and all asking for French toast at the very same time, but whatever. Wouldn't trade it for the world.

I was home for all of seven minutes before friends wanted to know about Africa.

So give me the two sentence summary. What did you take away from your trip? Do you feel changed? Was it what you expected? Was coming home weird? How do you feel?

To that, I can say, it was beautiful—all of it. I learned a lot, I felt a lot, I came home with a lot to think about. I don't know what it all is, but whatever it may be, I'm thankful for the experience and so grateful for the new friends I met. I like visuals, so I imagine bringing home all the love of Rwanda in a tall glass—let's call it a chalice because I like that word—pouring it into our life, stirring it all together and hoping the flavor shows up in how we love. I will write more about this later--it's simmering.

We've been quietly enjoying home life this week before packing up and road trippin' up to Michigan this weekend. Brett has to work, so we have good friends going with us and FaceTime to fill in the gaps. We've been counting down the days for this trip since summer began, so there will be a few cartwheels tomorrow morning before we pull out of the driveway.

In the midst of travel and unpacking and packing up again, we've found plenty of little things to enjoy, a few left over from the other side of the world and many right here at home.

Enjoying...

The Kigali Fabric Market
I don't even sew, and it still felt like a candy shop--hundreds of colorful patterns folded up in stacks that lined the street and samples neatly hung from rafters so that every square inch of shop space was draped with color and art and culture. Let's just say Joann's fell back in the fabric race.




Open Air Bowling
On our last night in Rwanda, we went bowling with a group of teenage IJM clients. The bowling alley was beautiful--open to the outside, full of sunshine, colorfully decorated. After the first turn knocked a few pins down, we were delighted to see at the end of the lane a man's hands reaching down and quickly replacing the pins.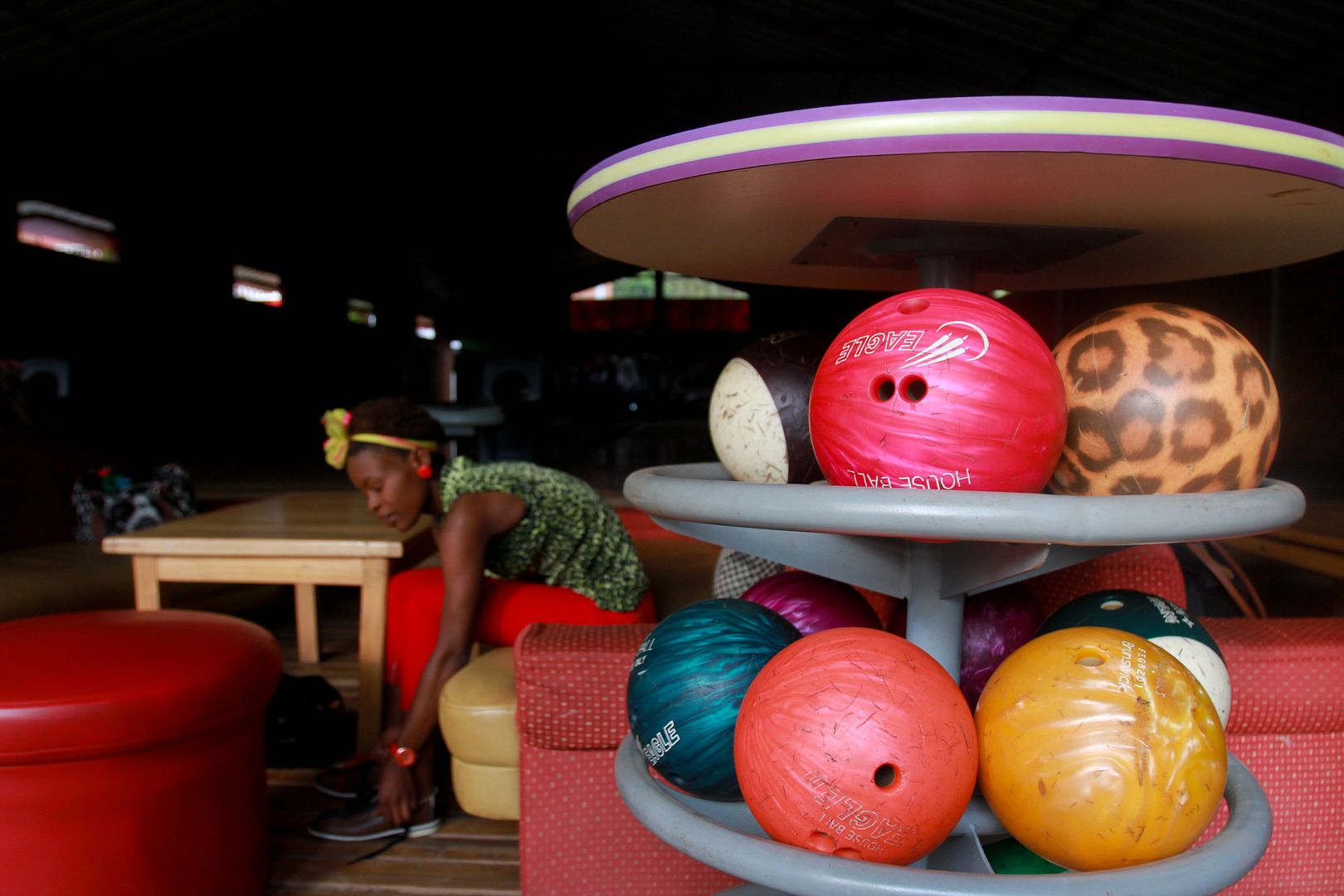 Our farewell dinner completed our week--under twinkly lights and a purple sky, we hugged, praised attempts to say goodbye in each others' language and thanked our new friends for sharing their precious stories. It closed as beautifully as it began, and by the time I boarded the plane to go home, I had our first e-mail from my kids' new pen pals.




Coming Home
I pictured slow motion running, a field of daisies, open arms and a movie soundtrack playing, but it went down more like I slipped in while they were sleeping and restrained myself from waking them all up to kiss them. The next morning though? The best. Coming home is just as much a journey and meaningful destination as the places to which we travel.




Pick-up Sticks
Have you played pick-up sticks? Yeah, but have you played it on a dog?




Kitchen Scenes
Little hands on big shoulders. Never gets old.




Memory Quilt
More on this quilt and some room redos later, but this week I picked up the memory quilt I commissioned my friend to make, and it hasn't stopped feeling like Christmas since. She transformed 82 pieces of my kids' baby clothes, maternity favorites, an apron, two hats, a baby sling, a crib pillow and eight years of memories that were hard to let go into this most beautiful keepsake quilt. The story-telling has already begun--"This was your first birthday dress." "That was your Dorothy Halloween costume." "That dress was so huge on you, but I wanted you to wear it so bad, I took you out on your first shopping trip in it, and it swallowed you whole."




If You Give a Mouse a Cookie...
If you invite a papa to come help with the kids while you're gone, you just might come home to handmade presents.




Summer adventure awaits.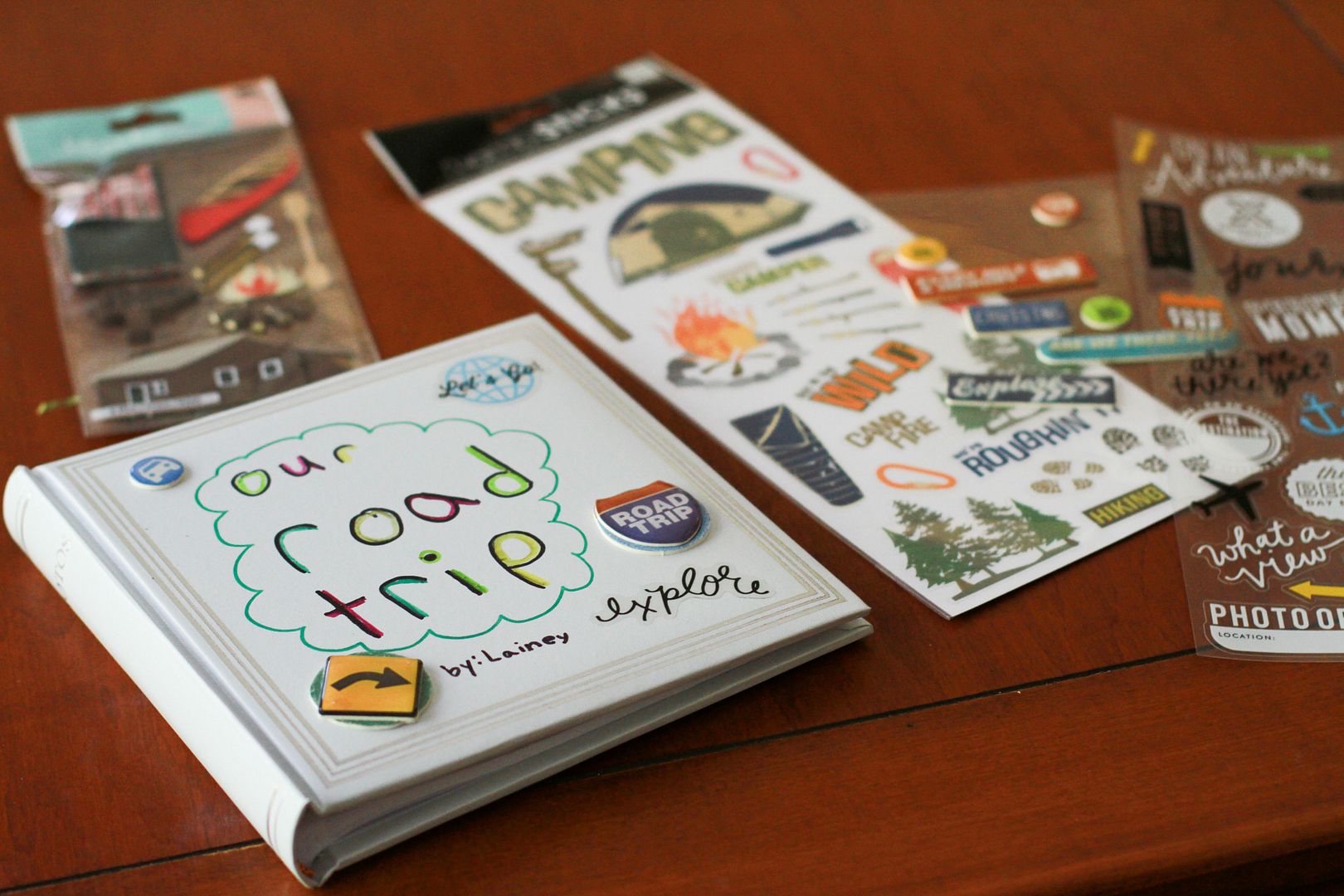 Fun favorites from on and off the road to come...

********

And some contributor articles last week for eHow if you're interested:

7 Ways to Decorate Your Kids' Room with Cardboard Letters

...and...

Creating an Indoor Camping Adventure