For months now, I've preferred to write at my kitchen counter, a tiny office space carved out at the last bar stool while my real desk in my bedroom is slowly taken over by stacks of books and papers and a thin film of dust. I can work amidst a mess, I tell myself—a half-truth that has been stretched into all sorts of creative bullshit to justify not being organized. "We're creatives," I tell my sister, "artists thrive in mess." The fact is, this isn't true. No one thrives in messes except maybe cockroaches. What happens when I shove dirty dishes aside to open my laptop is that the mess just gets louder in my head. And to avoid it, I shop online or read pop-up articles or find any and all distractive things to "get me inspired." It's all additional clutter, an anchor to unproductivity.

I've fooled myself into thinking that I have to clean the whole mess if I'm going to clean any at all, and since the whole mess is too big and I don't have the energy to clean it all up right now, I walk away from all of it. It's easy to do this in other areas of life as well—friendships and marriage, parenting and health, home projects and personal goals. Big messes are not singular though—they are compilations of small heaps that together look daunting and insurmountable but alone are just a few Windex squirts, a long run, a kind gesture, an "I'm sorry", a procrastinated e-mail, a few paint strokes and a better choice away from noticeable brightness and a clearer path.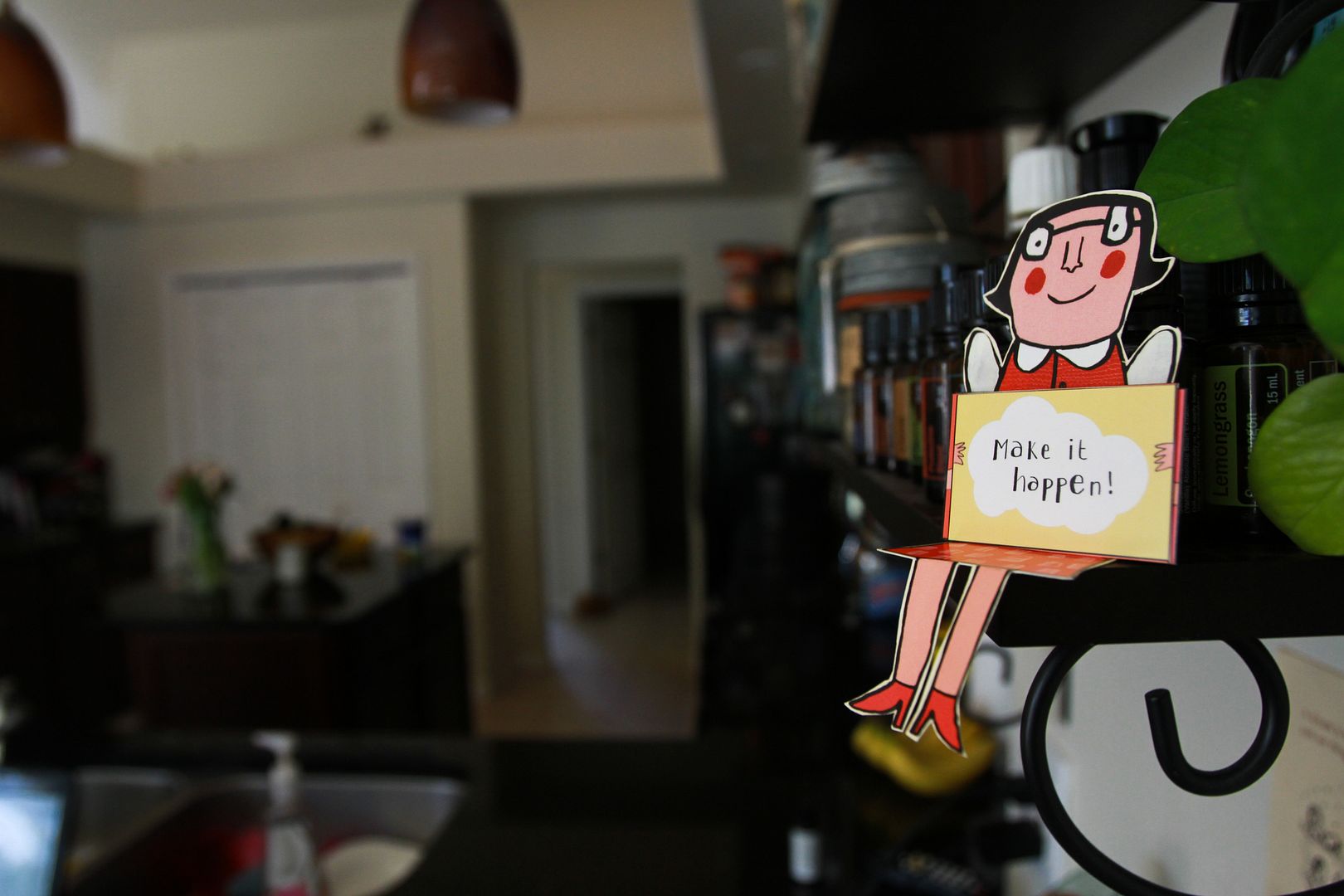 No matter how urgent everything else feels, I've been devoting time to cleaning small messes lately—things that I know are cluttering my brain, weighing me down to what I don't want to do. I don't clean them all, but one is better than nothing, creating powerful momentum to tackle more. A clean counter, a rinsed sink, a laundry basket follow-through, one e-mail, a put-off phone call, a chapter in a book that I will finish, a choice for the healthier option—nutrients over junk, people over screens. It's not a transformation—that's far too intimidating a term for me that comes with the expectation of cleaning all the mess, of fixing all the "be betters" in one fell swoop. But I'm good at celebrating the small things, be it little people, little moments or little messes cleared for good things to happen in the small space created.

The only mess I can work amidst is one I'm making efforts to clean, however small those efforts may be.

********

Enjoying this week...


Brave knights.




Noticers of nature.




Generous givers of affection.




Sneaky side glances.




And unexpected gifts.
A special needs teacher and faraway friend that I've only met once posted a photo on Instagram a couple weeks back of a stack of notes her students wrote with their Best Buddies. They will be posted and displayed all around the school as reminders to all students. I commented that I loved the photo--that it should be a print. Today, a package was dropped on my doorstep--a large wood block of the print that is now in the girls' room.





You got this.
Be yourself.
Be love.
You can do it.
Don't give up.
You're a wonderful person.
...and, my favorite...

All was be pawd of your self.

I love people. We are all small messes that together make big miracles with little efforts of love.