This post is sponsored by NatureBox which provides healthy snacks for cool people, including us (we made the cool mark by a tiny smidge).



If taking your kids on an outing was a Survivor challenge (sometimes it kind of is), there's one thing you can't forget to bring. Not diapers--you can tape some cloth together if you have to (listen, I've been there). It's not a stroller. They're just going to try and climb out of it anyway. It's snacks. Because you have about T-minus-two-minutes before "Mom, I'm hungry" escalates into something nobody wants to see if you can't find something edible when hunger strikes. And gum doesn't count--I've tried that too.

This might be why having good and tasty snacks on hand makes me feel like the most amazing mom in the world. Forgot to sign the homework folder, found a six-week-old milk-encrusted cup under the crib and laundry's going on a two week back-up, but--Wait! I have snacks! Best. Mom. Ever.

Having good snacks on hand seems like an easy task, but sometimes grocery store aisles overwhelm me, and my ADD kicks in right when I hit the produce aisle. So many foods, I sometimes forget everything I ever knew about what to buy.

Which is why I love me some NatureBox. No standing in the produce aisle, wondering what aisle to hit next. You pick your snacks with just a few clicks...(here comes the best part)...from home.

NatureBox is a subscription service that allows you to discover creative healthy snacks on a monthly basis, conveniently delivered right to your doorstep. You get to choose what snacks are included in your box each month so you can branch out and try new things or stick with your favorites (big island pineapple rings, big island pineapple rings, big island pineapple rings!). And the best part? NatureBox snacks are made from wholesome ingredients and abide by strict quality standards: no high fructose corn syrup, no partially hydrogenated oils, no trans fat and no artificial sweeteners, colors or flavors--and your monthly box ships free in the U.S. You can also limit your snack search with nutrition filters (vegan, gluten-free, soy-free, nut-free, etc.).




So imagine how amazing I felt last week when, preparing for our little road trip, I got to announce to Heidi, "Listen--I got the snacks covered." And yes, I said it braggy, because it's not often I'm feeling all Best Mom Ever. I had healthy snacks for crying out loud.




Big hits were whole wheat raspberry figgy bars...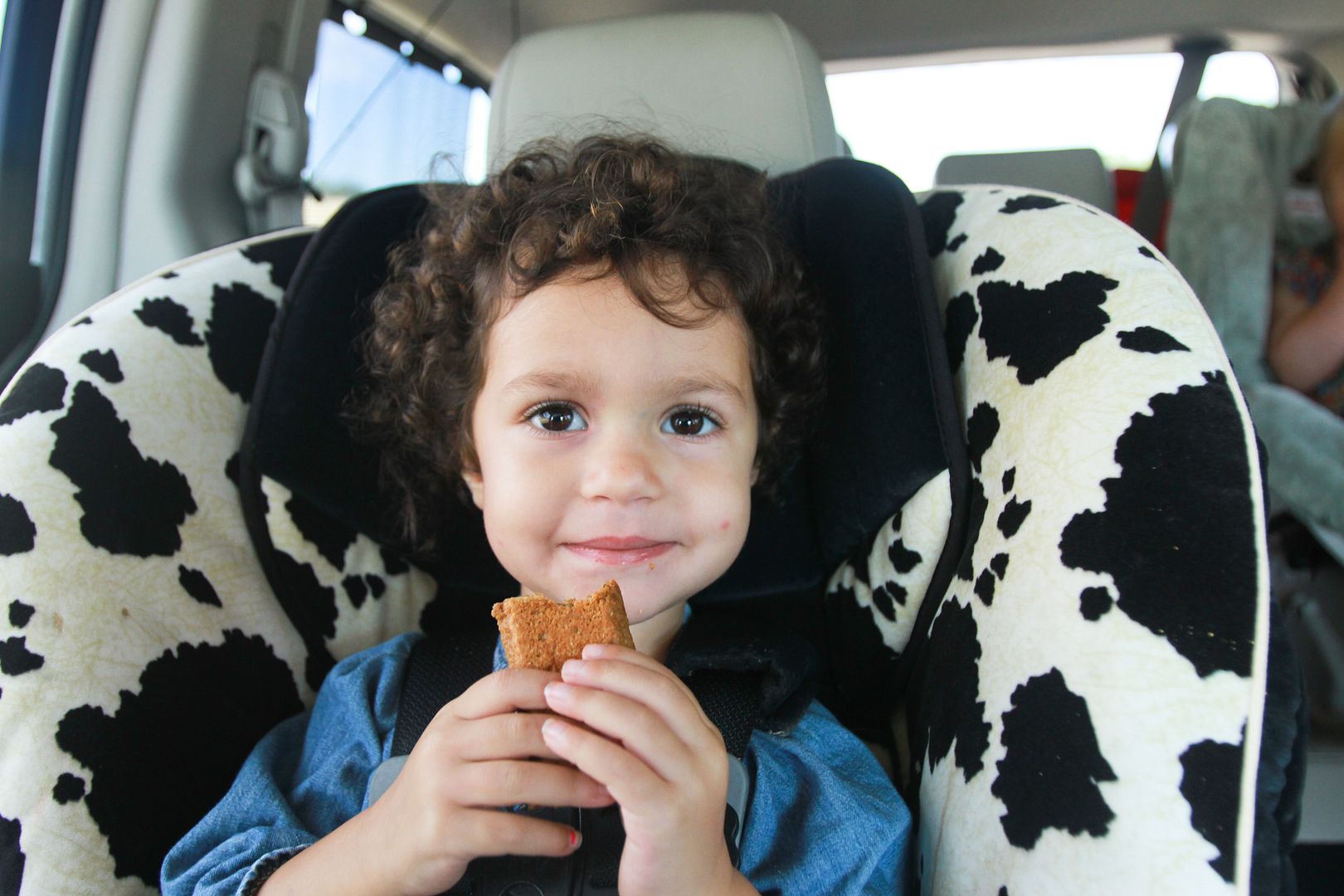 ...and, for me, Kung Pao Pretzels. I was actually glad they were spicy so that when the kids asked for some, I didn't feel guilty to tell them they were just for me.




The most loved snack this time around though was the big island pineapple rings. When we got down to the last two rings, I knew one of the kids was going to want them, so I had to chant "selfless mom, selfless mom, selfless mom" to keep me from eating them.




And because NatureBox specializes in all kinds of awesome, they've extended their awesomeness to you with two treats.

One, a giveaway: Enter the giveaway by clicking here to browse NatureBox snacks and then leave a comment on this post with the snacks you'd like to try. Easy. TWO giveaway winners will be selected to win 1 six-month subscription to NatureBox (ARV: $120). Terms and conditions of giveway can be found here.

And two, a special offer. Receive a free sample box of some of NatureBox's most loved snacks when you sign up for NatureBox here.

What goes good with some midnight NatureBox snacks? Seven Brides for Seven Brothers followed by a marathon of Gilmore Girls, that's what. You're welcome.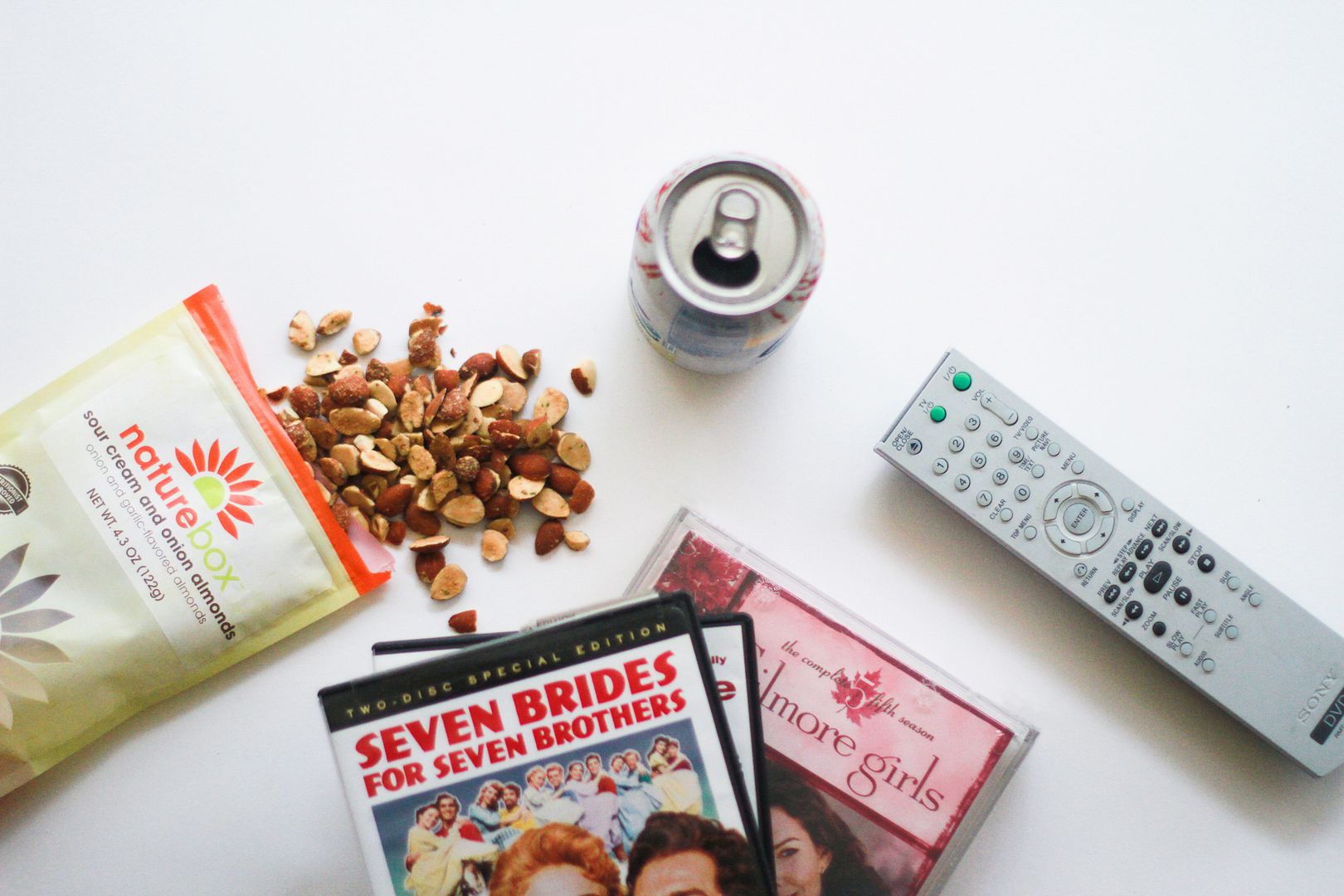 Happy Snacking.

Thank you NatureBox for sponsoring this post, and thank you readers for checking out the businesses we love that help make keeping this blog up a little easier.