Fall is, of course, at the top of my list of things that make me swoon. But even swoonier than fall is people--good people whose presence and stories and spirits make our world happier. Take those people and throw them into fall? That's Happy Squared which was exactly how I'd describe the little mountain wedding that took place last week.

I've known Kaity since she was in middle school. I worked with her mom who quickly became one of my closest friends, and I've watched Kaity grow from a quiet student to one of the most creatively talented individuals I've ever met. Besides the fact that she's an amazing photographer, artist and now wedding planner extraordinaire, she has a kind and gentle heart--one my kids have latched on to, making their way to her lap whenever she's near.

The love story of Kaity and Alex doesn't need much narration. Rather, a few seconds watching the two of them together tells its own story--a story we were so honored to be a part of as they sealed the deal under a fall canopy of trees and surrounded by twinkly lights, flowers, the most exquisite yet simple artistic details and a huddle of loved ones that made the evening, dare I say, perfect.




The girls were excited to be flower girls. I thought Nella would trip because she couldn't take her eyes off her skirt swishing, but sister did just fine.



(tutus were handmade by my friend Kaili whose Etsy shop can be found here, cardigans are Gap, button-on crochet Peter Pan collars are from Hand Spun Creations, nude long sleeve leotards underneath for warmth)

Right before the girls walked down the aisle, Nella had a quick nervous moment and walked over to Lainey and nestled in--only needed a second. I know exactly how that feels.




I don't have many wedding photos as I was wrangling kids and there was an insanely talented photographer capturing everything, but I love these few. .




There was a lot of reflection last week about how quickly time goes--an overstated motherhood philosophy that gets buried with cliches--but it was palpable as I sat with my friend the morning she prepared to marry off her daughter and later that evening as we all danced together--friends, babies, aunts, uncles, grandparents--hugged,cried, laughed and heard from so many, "Where did the time go?"




It is so easy to get lost both in then--reminiscing the days past, and someday--planning and preparing for all the events of the future. But the now between those two places is pretty sweet. I'm sure we all felt that sweetness up on the mountain that night, in the middle of nowhere, surrounded by darkness and trees and winding roads we'd eventually have to take home that night. In that magical place, we danced--the babies in their pajamas, the bride in her pretty wool coat, and all the mamas feeling grateful for the intersection between then and someday--this sweet little place called now.

We remained in that state for the rest of our trip, Okay, okay, we talked about Christmas a little bit, but we were only trying to throw up some cushioning to help our friend's defense against possible post-wedding letdown, and Christmas will do it. Powerful thing that cozy December is. It really should trickle into every month, if you ask me.

But mostly, we enjoyed the now.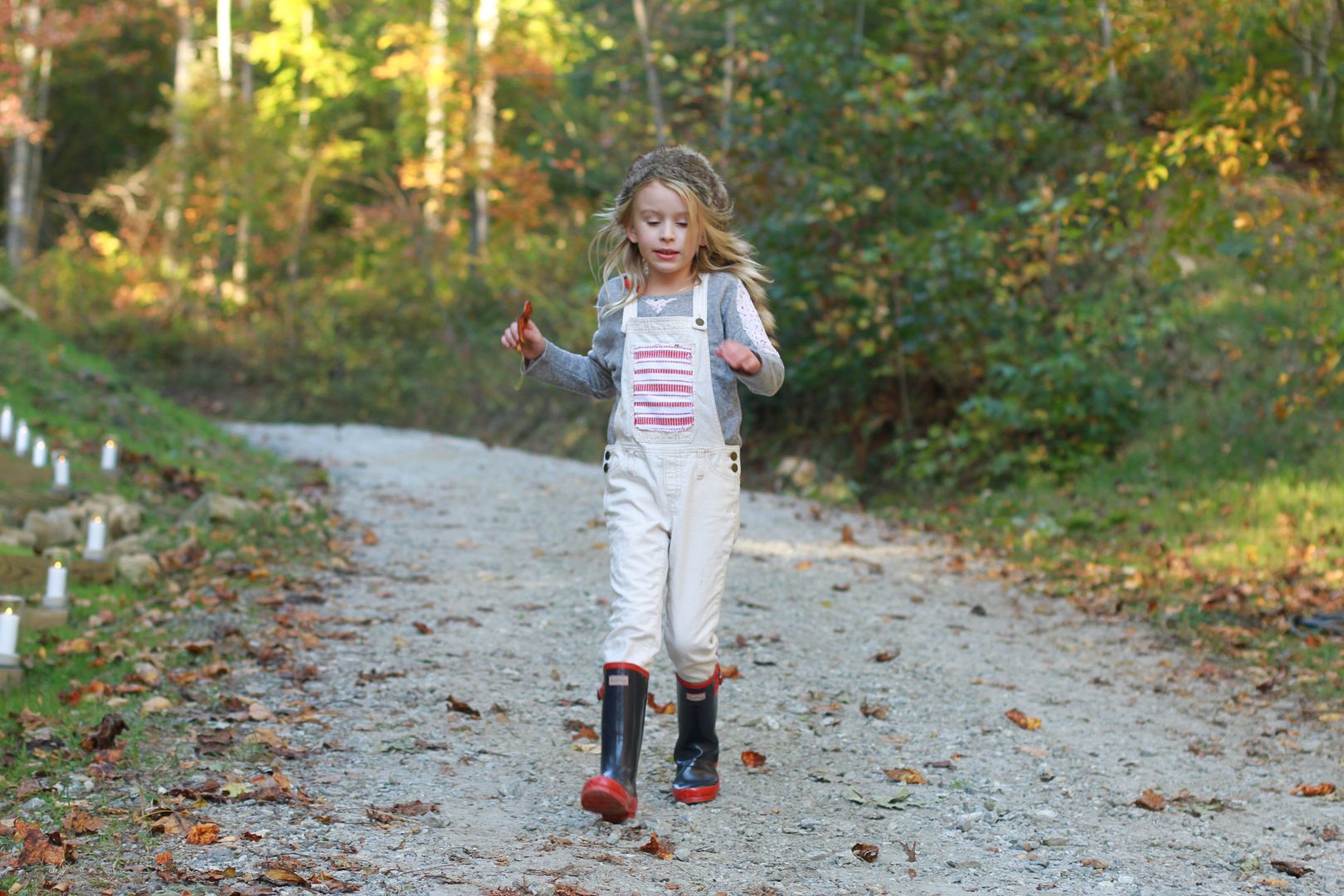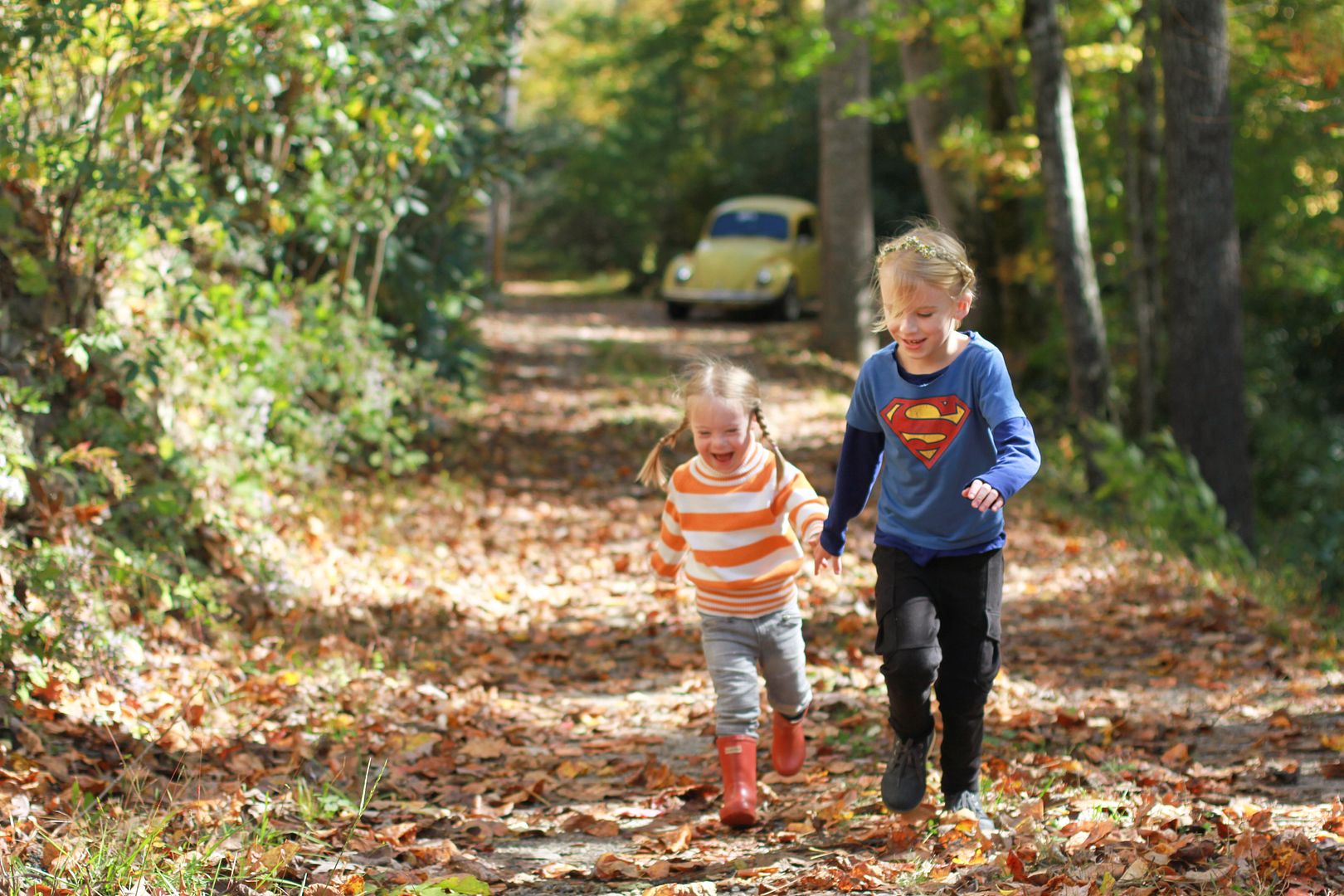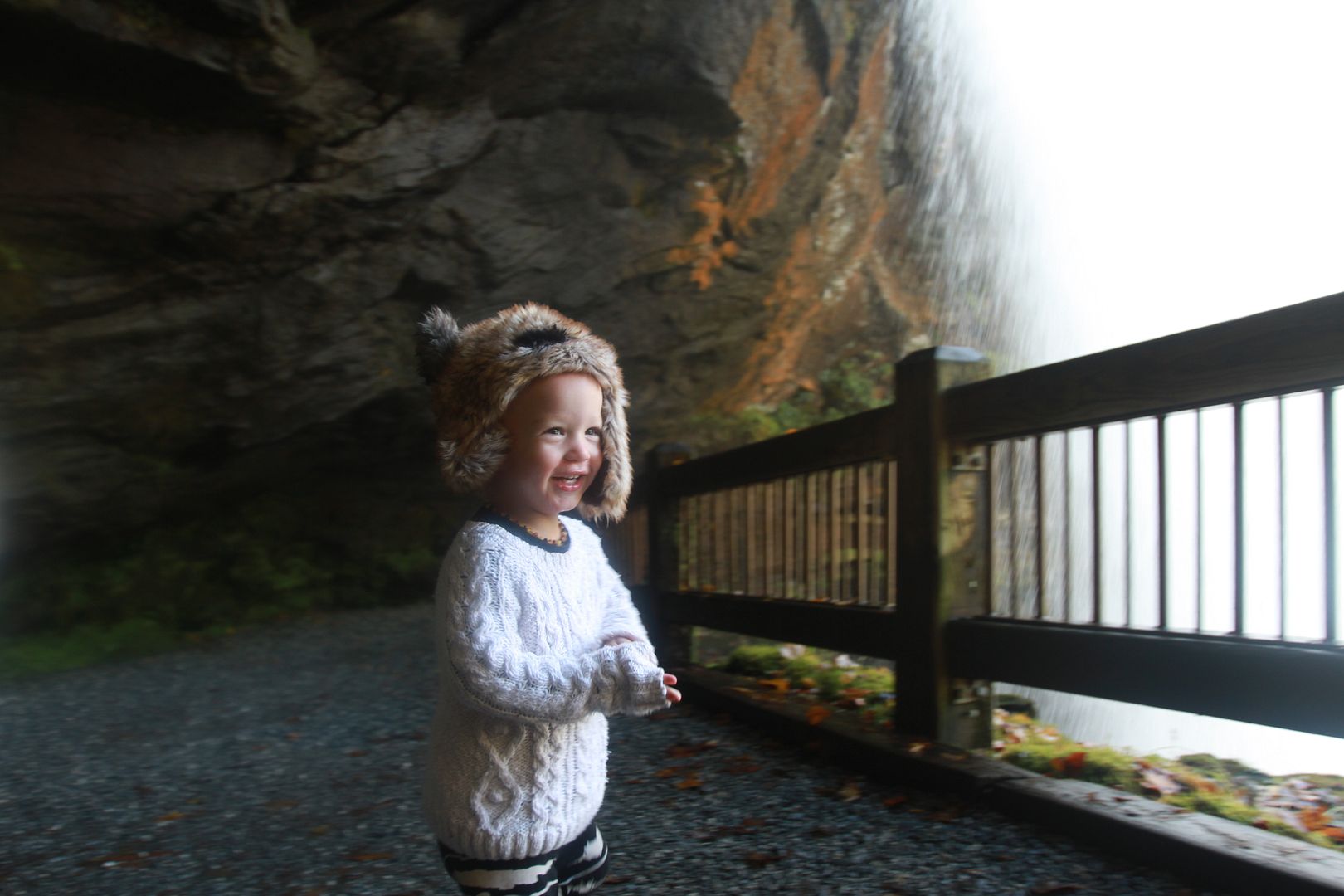 Dance party with David, the bride's brother whom Nella fell in love with, mainly because he can match her moves.

And now I'll leave you with a series of photos that had us rolling last week. It started with one accidental shot and ended with--well, we couldn't stop.

I now present to you, Poop the Diving Barbie. Kind of like Sonora Webster, except there's no horse and she's plastic. Okay, and naked.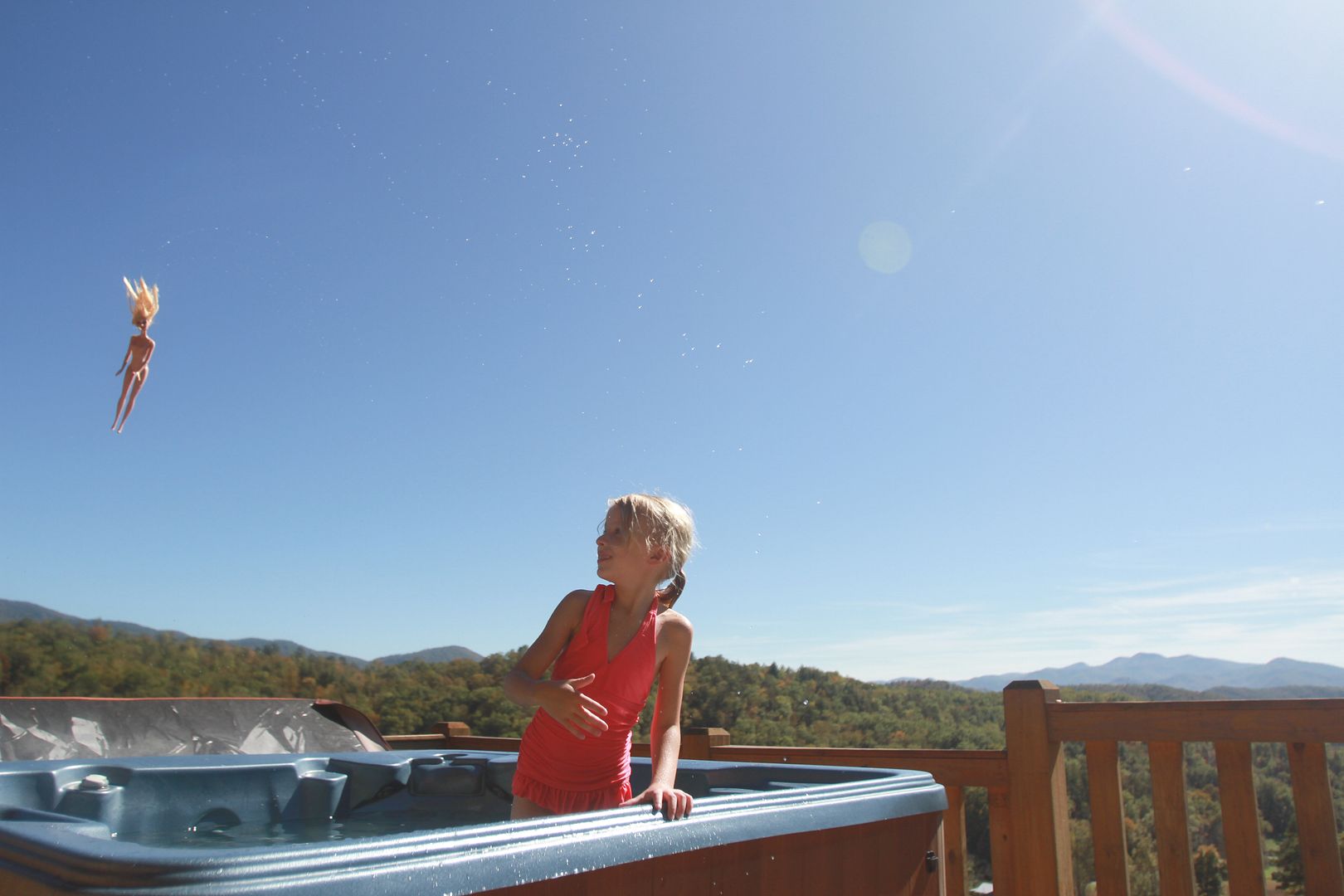 Coming in sideways with an attempted open pike, she lost momentum. That'll cost her three points.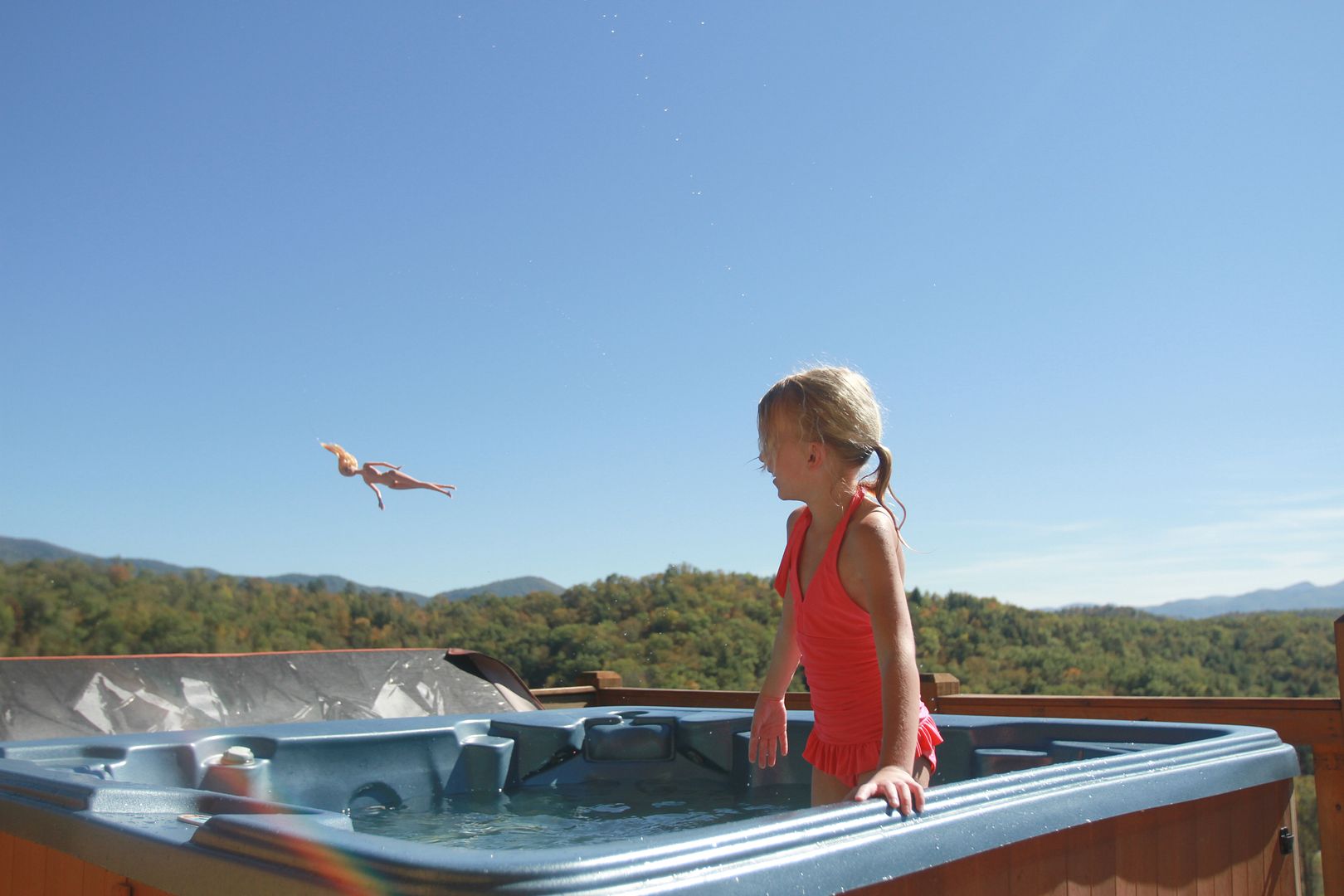 A doubles round. They took bronze due to the inappropriate nature of blond Barbie's kick-out.




This one took gold. Obviously. The crowd cheered.




And with that...Happy Thursday.