I let the rest of the holiday horses out of the stall today--you know, the ones I hold back late October because a full stud of merry, merry sometimes just rubs people the wrong way. Get back in there, ya festive little stallions. The world isn't ready for you yet. But it's October 30th, there's no school tomorrow and Halloween marks the opening bell of our home's Celebrate All Y'all season, a November/December mash-up that weaves fall cornucopia and twinkle, twinkle with a common denominator of happy--whatever makes you happy. It includes hay bales and pinecones, and has no prerequisite date for Andy Williams. All that to say, I hit play on my Classic Christmas station today, okay? I folded. I folded before Halloween, and I'm not proud of it. It was just for one song and then I switched it. It's just...Andy Williams is so suave.

So I call Heidi because she gets it. We never say hi when we answer; we just start talking.

"So I think it must be a gene, this holiday thing. I was born with it, and I can't control it. I want to pitch a tent in Target's Halloween aisle and watch it transform overnight to what's coming, because we all know it's coming next...twinkle."

"Oh my God, I know," she says.

"It's just a happy place, those holiday aisles."

"And we're not the only ones who think that, Kelle. We have justification for our craziness. I was in the pre-Christmas aisle the other day looking at wreaths, and this other lady next to me? She was smiling too. We both knew it. We looked at each other and, I swear, we held our gaze a little longer because we were in the frickin' Christmas aisle."

"You should have got her number. We could have had a cookie party."

Okay, I'll reign it in. Back to October. HORSES! Back in the barn, In you go.

It's pretty here right now. Cool and calm and promising, a taste of Florida's best months to come.

Enjoying...

New Spaces
My girl lost her first top tooth last week, the most image-altering milestone since that same tooth broke through her gummy smile almost seven years ago. It catches me off guard when she smiles. I see what's happening here--a little wiggle here, a twist there and tiny pieces of babyhood and toddlerhood and childhood fall out of the way, making room for all the beauty to come. Three kids, and I've learned to balance a little better the sentimentality of their growth. Less boo-hooing over what's gone and more appreciation for what's here. I love this new smile so much.




Pumpkin Patch Parking Lot
The horses that have plenty good reason to be out of the barn--our annual trip to the church up a few roads. I so appreciate the work they put into creating such a special place for our Florida kids.




They upped the ante this year with a kettle corn truck. Oh, I'm sorry. Korn with a K. Which is very much like Anne with an E, I supppose.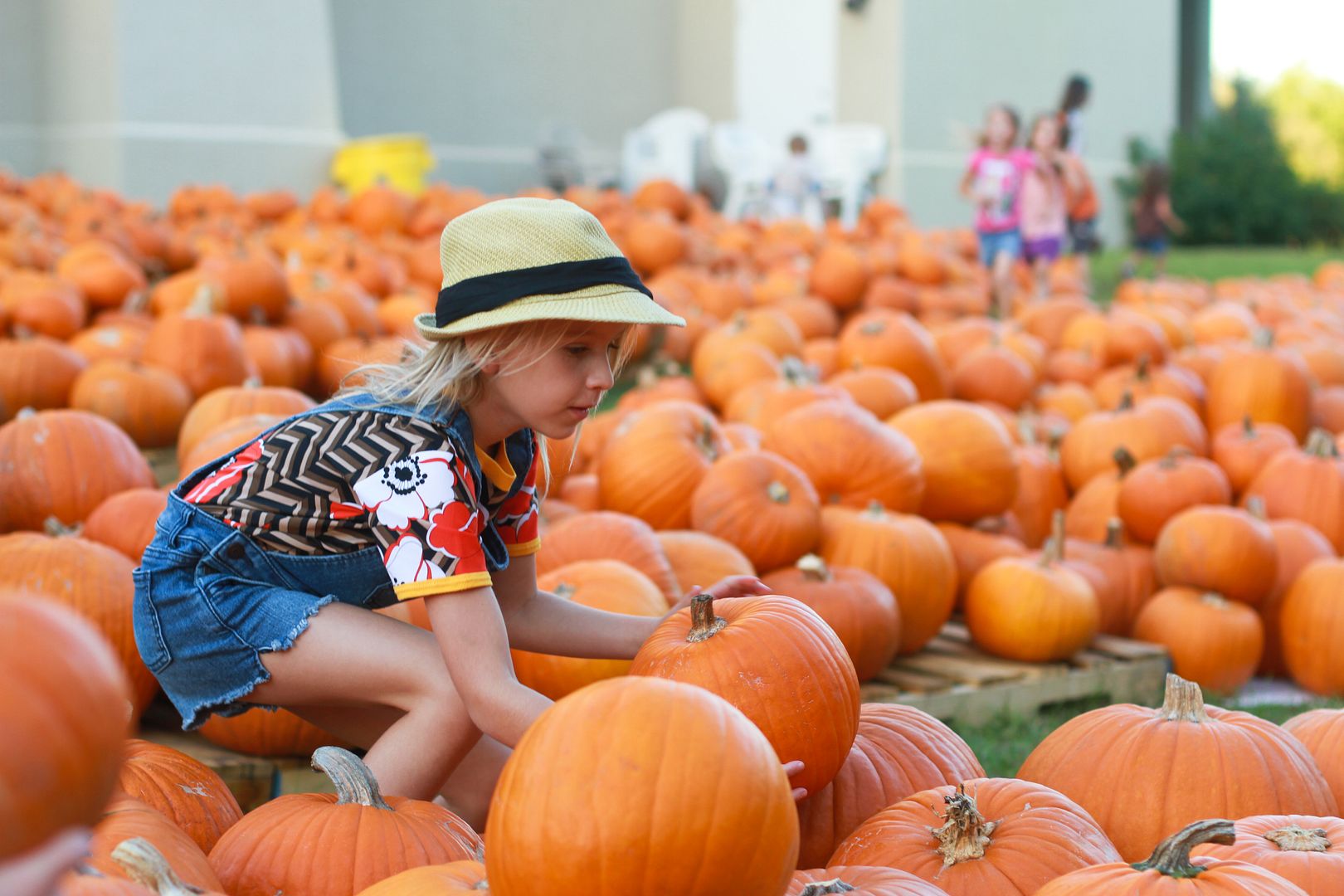 There were a billion moms with a billion cameras and lots of babies in pumpkin shirts and orange tutus. I smiled and loved watching them, remembering exactly what it was like, that first Halloween, that first trip to the pumpkin patch. These are rites of passage.




Big boy goes for the biggest pumpkin. And don't think he couldn't carry it. He did just fine, thank you.




I like the little ones.




Her Jams.
Currently Mary Lambert's "Secrets" and back to Katy Perry's "Firework" again. All day, 'err day.




Sheep Herder.
She keeps him in line, on the sidewalk, out of trouble. Except for when she's getting into trouble with him which is very often.




The Delayed Bottle.
No comment. Just no comment.




Cornsilk Halo.
It's for catching fairies.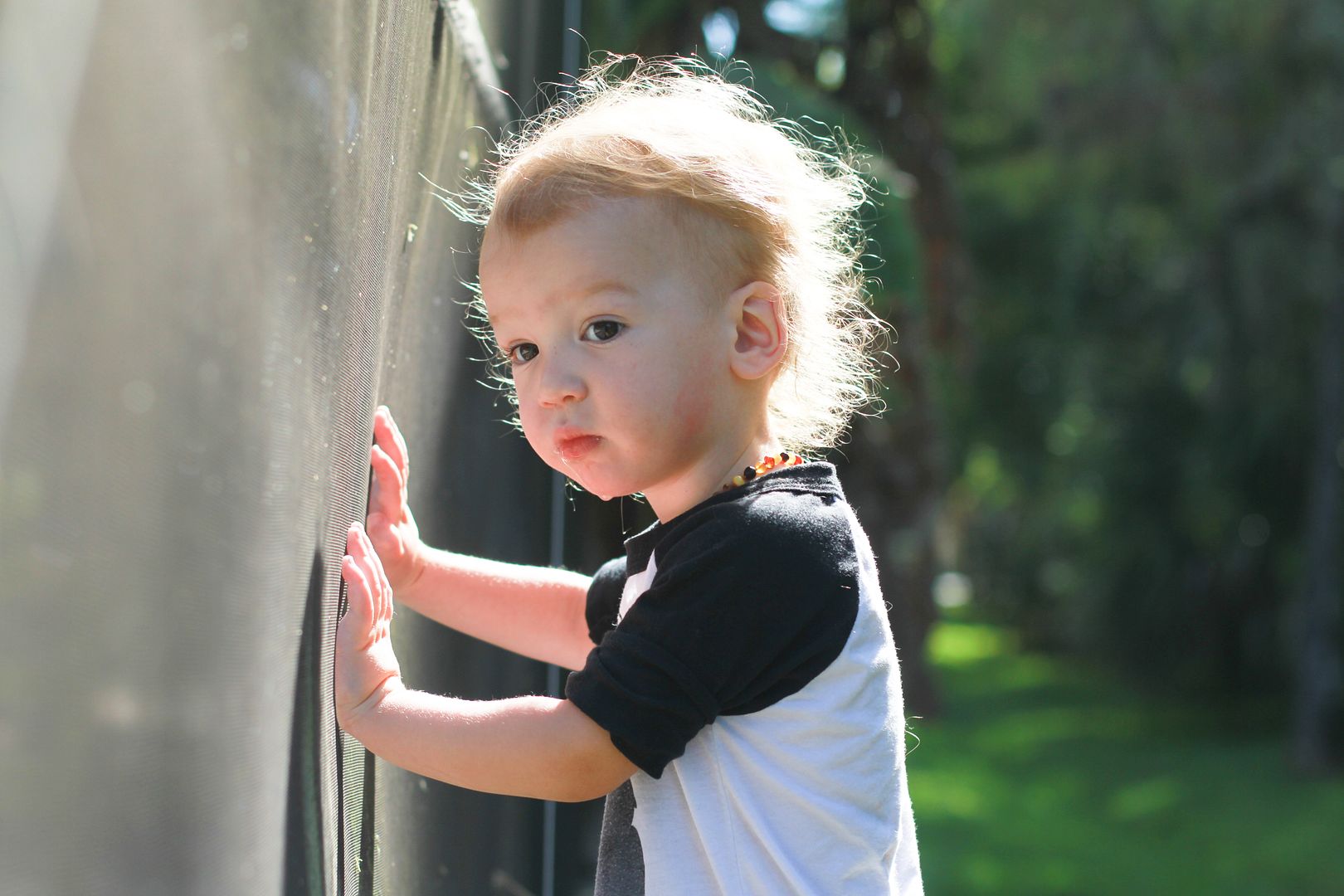 Lots to enjoy. Even without all the horses.
Happy Almost Weekend, Almost November and Almost a Full Horse Stampede.