I first heard the name Daniel Blue after last year's Write Doe Bay retreat. I knew he was an amazing musician, a creative force, an alluring combination of talent and story and rockstar. I found his Seattle-based band, Motopony, online, listened to his music before heading into our experience last week, and was equally captivated by his songs and intimidated that I was presenting directly after him.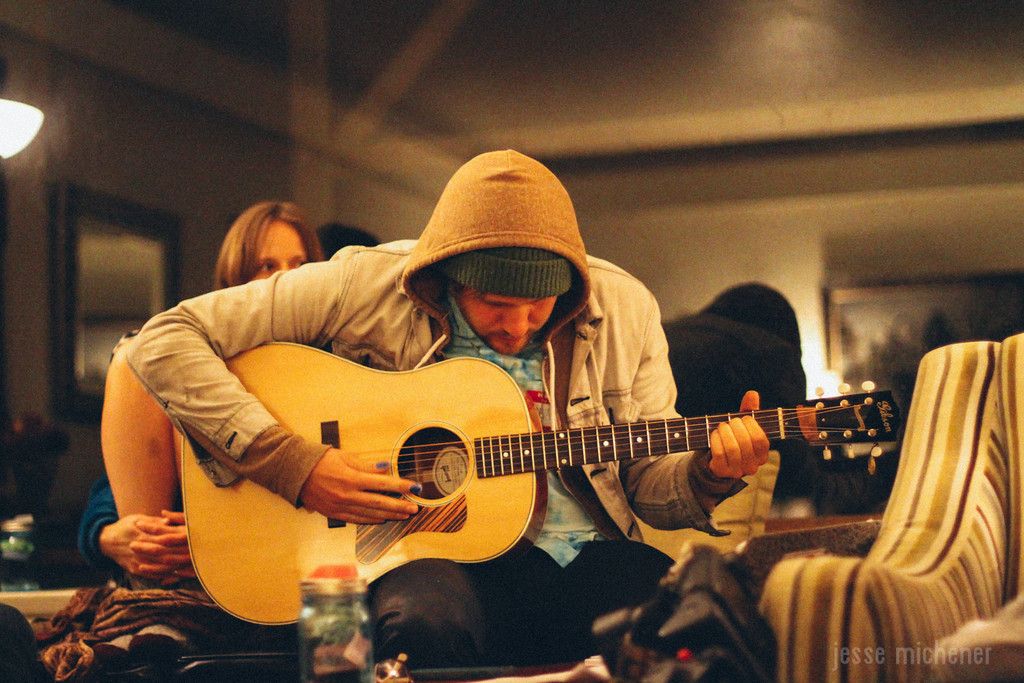 Photo by Jesse Michener

******

Daniel and a friend pick me and Heidi up from our Seattle hotel and drive us two hours to the ferry and into Orcas Island.

Enslaved to Comparison, I measure our differences immediately. Two of his nails are painted a deep metallic blue. He's wearing a scarf. So am I. Mine's from Target, and I'm pretty sure his isn't. He speaks like a poem. He kicks doors open with his foot. He doesn't seem to care about anything but the song that's playing right now, and I, without even realizing it, make the choice to label him as mysterious and distant, too interested in being cool. He's a rockstar.

He entertains a group of presenters and early arriving participants in our cabin that night. He tells stories that make us laugh and delivers them as soulfully as he sings his songs. He acts them out, owns every word, every flaw, every amazing thing, every awful thing. He hides nothing, submits to nothing. There's a sort of freedom that he breathes as if the gates between his true creative self and what he expresses are not just open--they're non-existent, and I envy it. Someone asks him to sing a lullaby before we head to bed.

"This is the first song I ever wrote," he says. He sings as if he's telling a story, and I swear his voice is the only sound on the island at that moment. He sings about his mother, and I cry.

Daniel opens the workshop the next morning, and I no longer see mysterious and distant and cool, but kind and vulnerable and confident. He tells his story through his music and his writing and his gift of quickly drawing in every different person in the room with his preacher voice. He tells his story with his blue nails and his rockstar boots and the song he sings about his mother.



Photo by Jesse Michener

"You know why people write?" he asks the group later. "Why we sing, why we share, why we put ourselves out there?" People throw out answers. We want to help people. We want to connect. We want to get better at things. We want to entertain. We want to accept things.

"We want to be seen," Daniel answers. "I want to be seen."

Blue nails don't bullshit.

He hides nothing, submits to nothing and in doing so, removes all barriers, all voices, all censors to his creative self—what he really wants to say.

I hug Daniel before we left. "You're the real deal, dude. Thank you."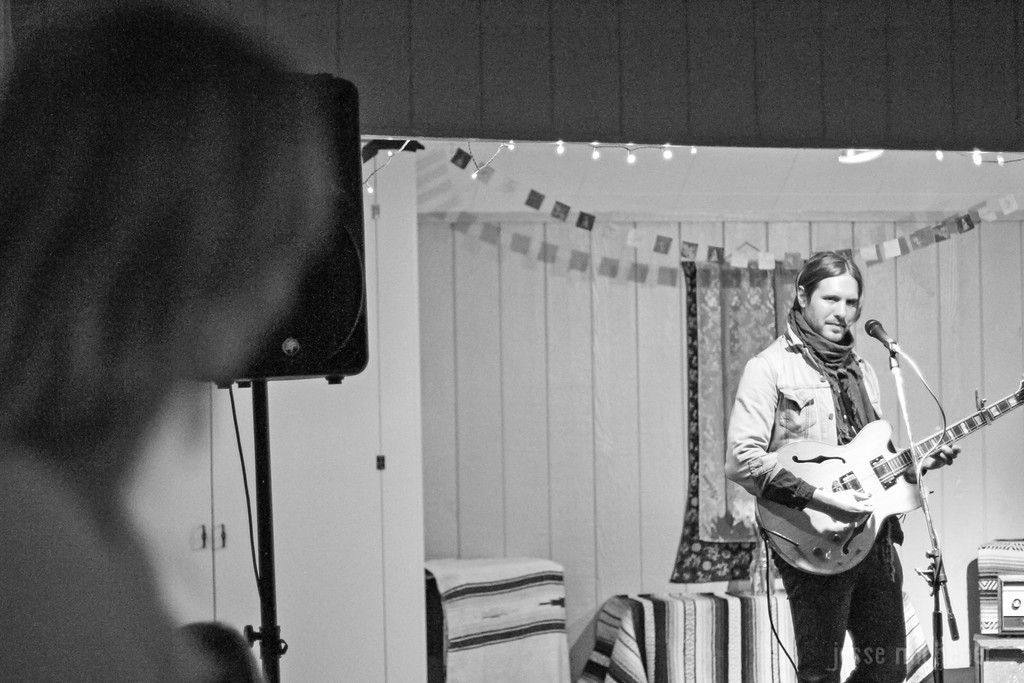 Photo by Jesse Michener



Photo by Jesse Michener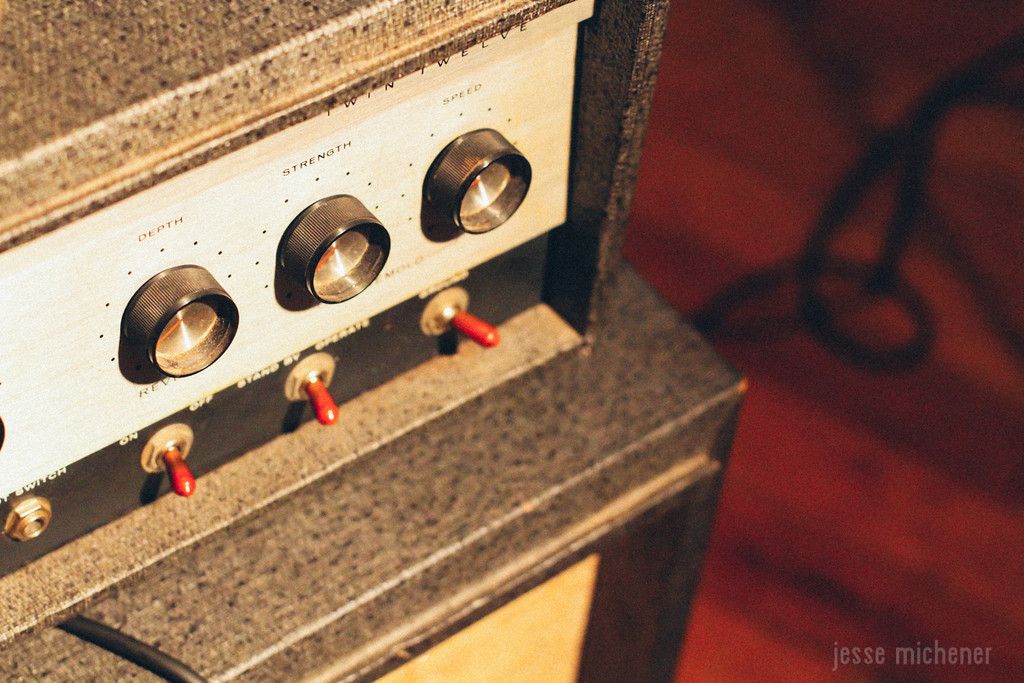 Photo by Jesse Michener

I knew I was going to share what Daniel brought to the workshop, and after hearing from the songwriters who participated, I have a much deeper appreciation for music and lyrics and the processes we share in transforming what's inside to words and melodies and books and essays and songs. My Motopony album has been on replay since I've been home, and I'm eager to share it (Wait for Me—download it. Trust me.), but I wanted something more personal from our week to share with readers.

"Can I share the lullaby you sang?" I asked Daniel.

He had never recorded it, but within the four days I've been home, he made it happen, just for you.

We are not defined by our titles, by what we want people to see, by what we think people see. We are defined only by who we are inside. And if we can let that flow freely in our work, in our writing, in our songs, in our conversations and interactions, the way we love our children, our lovers, our friends, our communities—that would be awesome.

A lot of work goes into writing and producing songs—a lot of emotional work. I value that art so much more after last week and want to be better about sharing good music. My creative world is better for having Daniel Blue's craft beside mine, and I hope you'll believe the same when you hear his song, his music. Luckily, a vehicle for support and connection to musicians exists in Ziibra--a way to sustain artists who change our worlds with their gifts alone. Dig deeper into Daniel's story and connect with him here.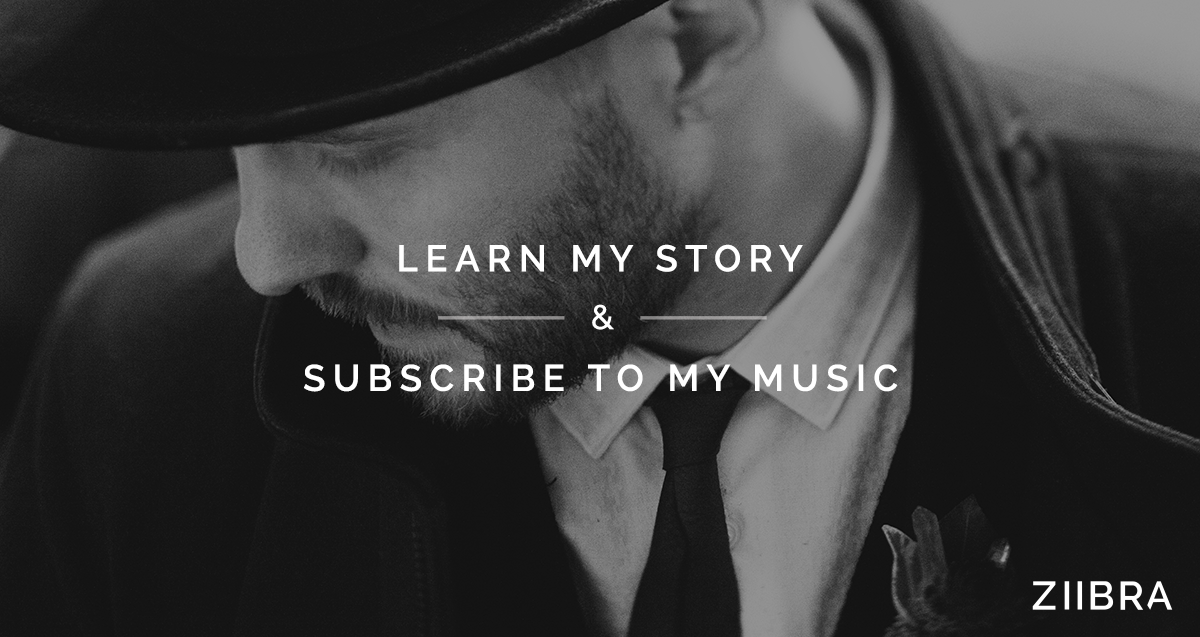 I'm thrilled to share the art of Daniel Blue with you and hope you enjoy.

******

Daniel's story of his lullaby:

This is one of the first songs that comes to me. I am in a warehouse I had rented in gritty Tacoma WA. It's after midnight on June 30th, 2007 and I'm feeling totally alone and really lousy for having chosen to be a starving artist in such a seemingly pragmatic blue-collar city.

Alongside the typical "fake-artist-loony-worthless" thought trap, I am simultaneously filled with grief for my mother who we lost to pancreatic cancer five years previous on that very night. I'm not quite sure if it's the anniversary that is triggering the loneliness or the loneliness that is making the anniversary unbearable, but either way I'm in for it. What I like to call an "episode".

At this phase in my life I see myself as a poet and a fashion designer, but for the moment I'm just a child who is faking manhood in a decaying brick husk of an industrial boom town. I'm truly alone and with no one to call and ask for encouragement or direction.

Now comes fear.

I'm starting to get the creeps and jumping at shadows and phantoms (there are a lot of dark corners in this old trash heap). This shadow theater winds up to a fever pitch while I'm throwing myself around the cavernous spaces, rearranging furniture and binge cleaning and running from my own thoughts. Suddenly I'm filled with a desperate sort of hope as I see an old dust-covered pleather guitar bag in the corner and pretty much rip it open to claw at the songs I can almost see glowing inside.

I have no idea how to play the guitar but I know what music sounds like and so I turn the knobs on the cheap thing until it sounds good when all the strings play together. It's missing some parts and I have no clue what I'm even singing about, but I've nothing else to combat the looming death in the empty places of that night and somehow filling my enclave with such simple sounds seems to transform the doom.

The noises I'm singing start sounding like words, and the words start to shape themselves into a story, and the story starts to truly soothe me. I sing this lullaby to myself over and over again, really believing that I am not alone. I know that whomever is singing "I am here, my son" is using my own voice to sing it to me.

I'm crying and asking whatever power is offering me this song to also allow me to remember this night and this song so that someday I'll be able to share it and the peace it brought me in that moment.

Six months later I am recording a "demo" that I will never use, but I'm full-time learning to be a musician mode. I have decided to sing my own songs for a living, and I give away the contents of my warehouse.

Two years after that I'm in NYC at an industry showcase having just signed my new band Motopony's first record. We are playing to a full house at a legendary (to me) rock club called the Mercury. The lullaby didn't make the cut, but that's okay with me since I want to be a rock and roll band.

Several years later, I am nearing the finish line on the band's second album. I've toured the country several times and had my songs on cable and network television and even in a few movies. When a friend asked me to come and teach a workshop on creativity for writers, I jumped at the chance. I absolutely love talking about and teaching the creative process.

This is where I meet Kelle and before we head to our cabins on the first evening of the retreat, someone asks me to sing a lullaby to cap the night. This song springs up at me from my heart, but I haven't sung it in years so I hem and haw about the lighting while I get ready to be so vulnerable with strangers. Someone turns all the lights in the room out....and I just sing.

I know the words like they were written on the back of my eyes. "I am here my son", my mother and my maker sing to me from beyond the veil of death....with my own voice. It was a powerful kind of moment, when the lights go back on, there are quite a few tears graciously decorating the beautiful faces around us.

A few days later Kelle and I are talking about the moment, and she says that she wants to share the song. I sheepishly realize I've never properly recorded it. Inspired by her desire to share it, I take the money that I earned from playing music at the retreat and book my friend Graig's studio for the next day.

That was yesterday morning.

When I sit down to record I take a sip of my tea and try to get my mind and body to cooperate with one another. Recording is kind of like coaxing a goat onto a bicycle. You take something wild and naturally ornery like a performance and try and get it to sit just so and balance just so and play nice with the microphones and the amplifiers. For whatever reason, I just don't feel right.

I'm suddenly inspired to "go jog around the block" (which if you knew me would surprise you as much as it does Graig). I plod out of there thinking that I just need to get my blood going, and head directly down the street toward what I think is a park on the next block. The tall wire fence around the park seems a little fishy but for whatever reason there is a me-sized gap right where the road dead ends into the grass. I'm already through the fence and a few steps in before I realize I'm not in a park at all and my mind does that funny flip-flop feeling while it registers what it can't seem to compute. A huge headstone looms out from behind a tree with the word "MOTHER" blazing in granite from the top.

I kind of just stop there.
Stop jogging.
Stop posturing.
Stop trying to "get my blood going".
This isn't about my blood.
It's about my heart.

I'm a child again, pretending to be a man.

I sluff about the graves for a bit like a wet muppet. I'm seeing the "mother" word over and over. Instead of asking myself how there could be a whole graveyard of mothers down the street from Graig's house, I find a bench to sit and consider the magic that has lead me to this moment.

They aren't all mothers you know, sometimes you just see what you want to see. I totally believe in this kind of magic; in fact it happens to me like this all the time. I take it in. The death, the memories of being alone in Tacoma, the tears I saw when I remembered the song.

I let myself be grateful for the past seven years, and realize that this day is sort of an answer to a prayer I prayed when the first song came. I head back to the studio in a kind of daze and spend the rest of the day really letting myself feel this song for you. Letting myself believe that I have the right to share it with you.

It has taken me seven years to record this and I now understand why.

That night seven years ago I felt so much peace from the song, and I instinctively hoped and asked that I could be the kind of person who was able to share the same peace with people.

It may seem obvious that the way one would share that peace is by singing the song, but I guess it took me a while to see myself as a singer who has the power to channel something that wonderful, even though I had just been the singer that channeled it for myself.

How do I get to be the person that is willing to believe that much in myself? How do I stand in the shoes of the man who brings peace and healing and hope into the world?

So much of this industry is built on sexy rock-star dreams. There is this pervasive idea all around me that I am a machine to make money. Fans are for using and taking fame from and songs are for selling automobiles and cellphone carriers.

But that's not how it started for me. I wanted to HEAL! Just like the music was healing me. I guess I'll have to listen to the voice in me that says I am not alone, the voice that says I was loved before I was even realized.

I'm so grateful for the opportunity to share this song with you and for Kelle seeing it for what it was. The reminder of who I am at my core is precious and I will thank her for it for the rest of my career. Please enjoy and share it with anyone you know who needs to be reminded they are not alone.

"A wizard is never late. He arrives precisely when he means to." -Gandalf the Grey

Hero's Lullaby:



I found a quote on Motopony's site that ironically pulls it all together. It's about the music, but it also explains our experience—last week, today, tomorrow: "A lot of the harmony I see in nature is that strange juxtaposition of worlds that don't seem like they should collide, that effortlessly seem to be happening in tandem and you can't take out one piece. You can't run from it."