We are emerging from a fall hangover over here--one that included a week of breathtaking scenery and a very special wedding we'll never forget. I'll break this into two posts with the wedding later this week.

We've been planning this trip for almost a year, and our original plan was that the entire family would drive up. When Brett's work plans changed and he wasn't able to go, I figured driving 11 hours alone with three kids wouldn't be feasible. "Why not?" was Brett's response, to which I had no answer. Now that we've done it, I'm inspired to map out future adventures. The kind of storybook fall scenery I dream of isn't a giant expensive plane excursion away but a fun road trip that required a car and less patience than I expected. The kids did great, the drive was smooth, and we broke it up into six hours of driving each day with only one cockroach cabin blip. Lainey had a short week of school last week which made the adventure even better (still missed a couple days, but I'd do it again in a heartbeat). And though we experienced some pretty magical fall days and my standard North Carolina landscape reaction was "Oh my God, Oh my God, Oh my God", our most treasured memories were with our people. A wedding that will go down in the books as something pretty special. And all the talks we shared as friends last week, volleying our gaze between the little kids who added--well, let's just say a real life flair to what was so aesthetically beautiful--and a young couple whose mamas remember as little as my kids as if it was just yesterday. All I can say is, I hope the space between their littleness and bigness is filled with many more experiences like we just enjoyed.

With no further ado, the beauty of North Carolina. Its state spoon will be well-polished among my collection.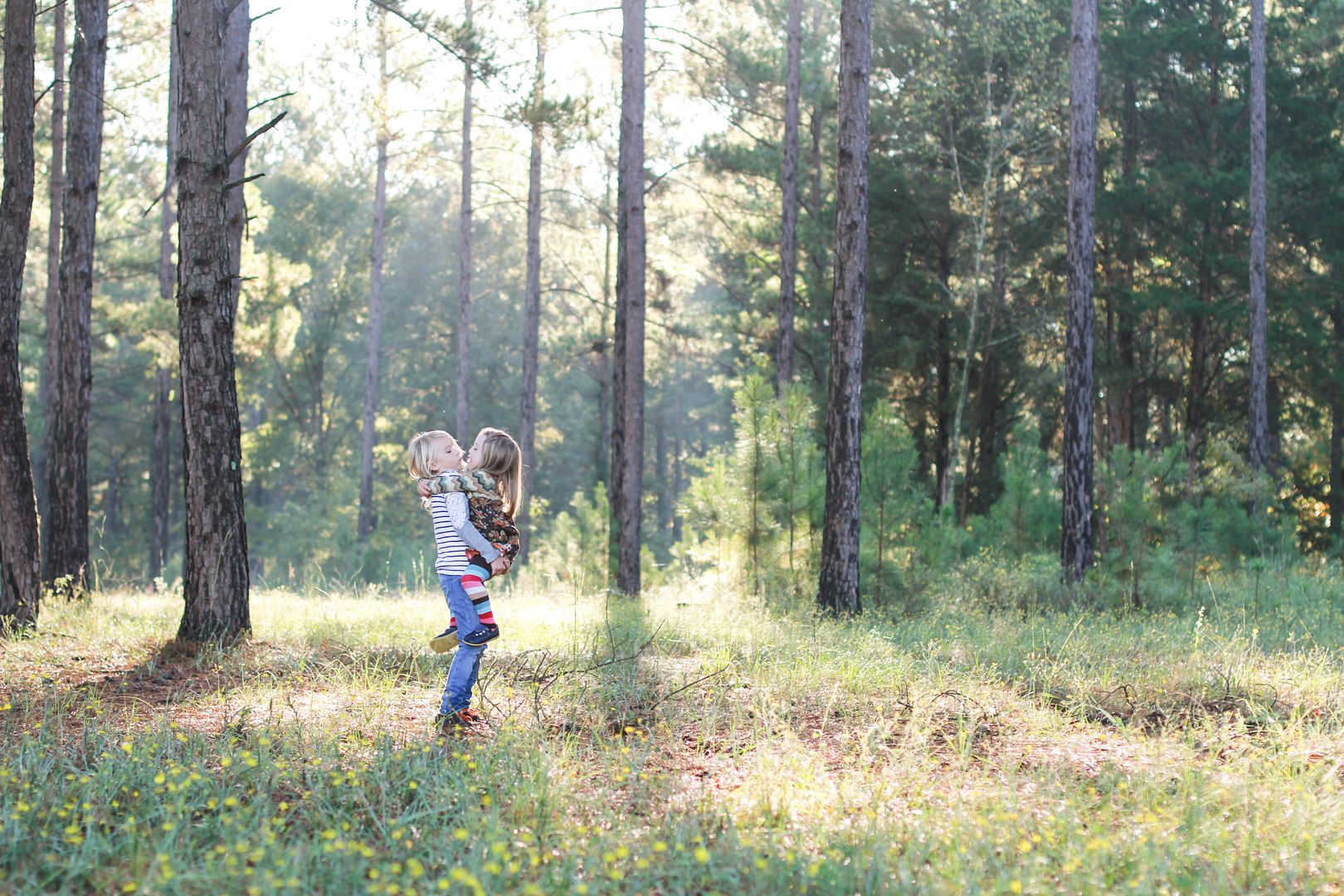 (above photos are actually in Cordele, Georgia)

The house my friend rented was tucked right into the top of this mountain (outside of Franklin, North Carolina), and the view looking out changed in just the five days we were there from mostly green lightly speckled with yellow and orange to a full technicolor fall dream.




We visited Dry Falls twice on our trip, the epitome of a fall postcard. You have to drive up Highlands Road to get there, a white-knuckled grip-your-steering-wheel-and-stare-straight-in-front-of-you drive that winds through the mountain with nothing but a rusty guardrail separating you from treacherous drop-offs. Treacherous drop-offs with gorgeous waterfall views, but still--treacherous. "Don't tell me how pretty it is or I'll look," is how you have to drive it.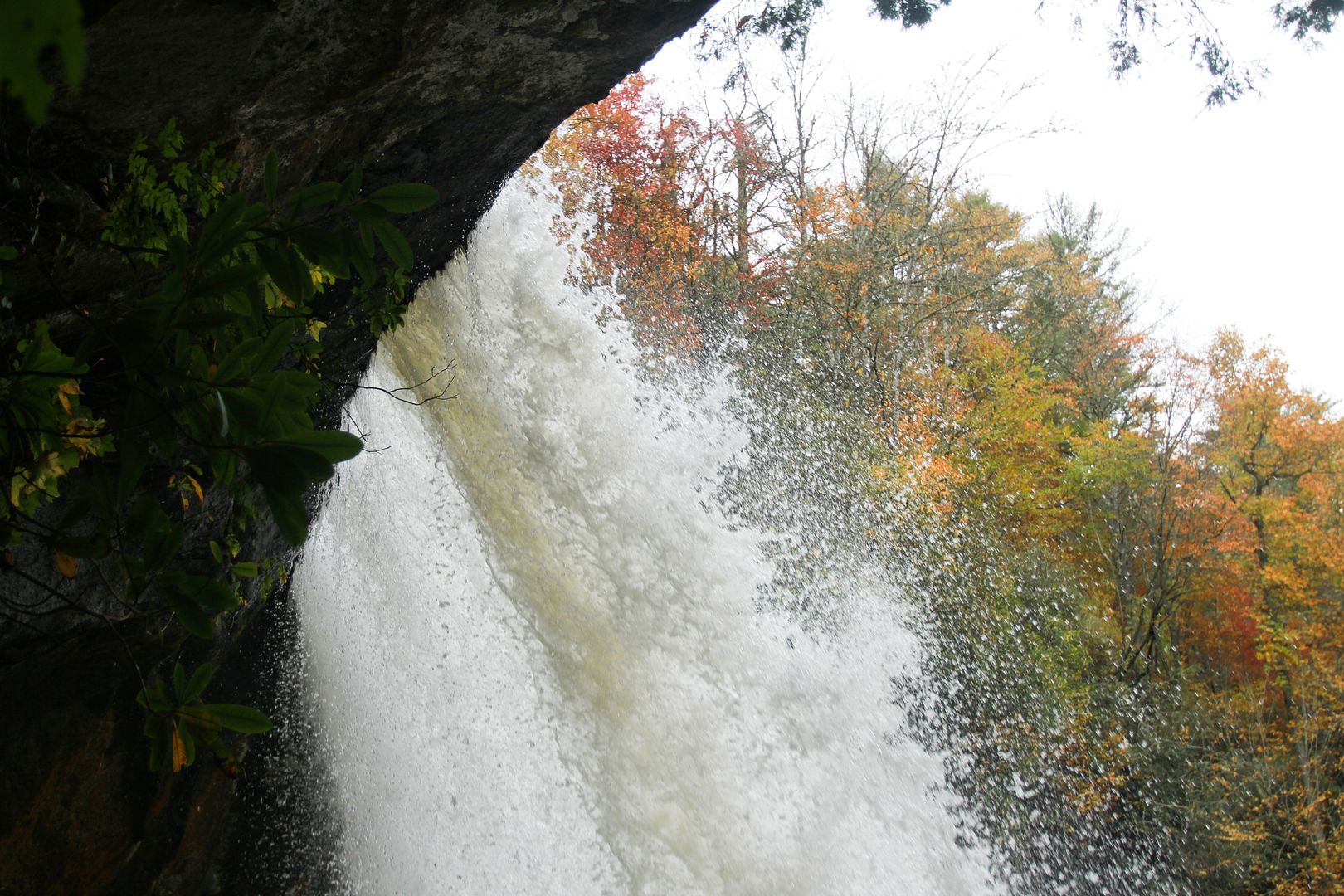 This is as far as Nella would go the first trip to the falls. By the second trip, she had conquered her fears and went all the way down underneath them.




Dash, on the other hand, was ready to climb in a barrel and go over them.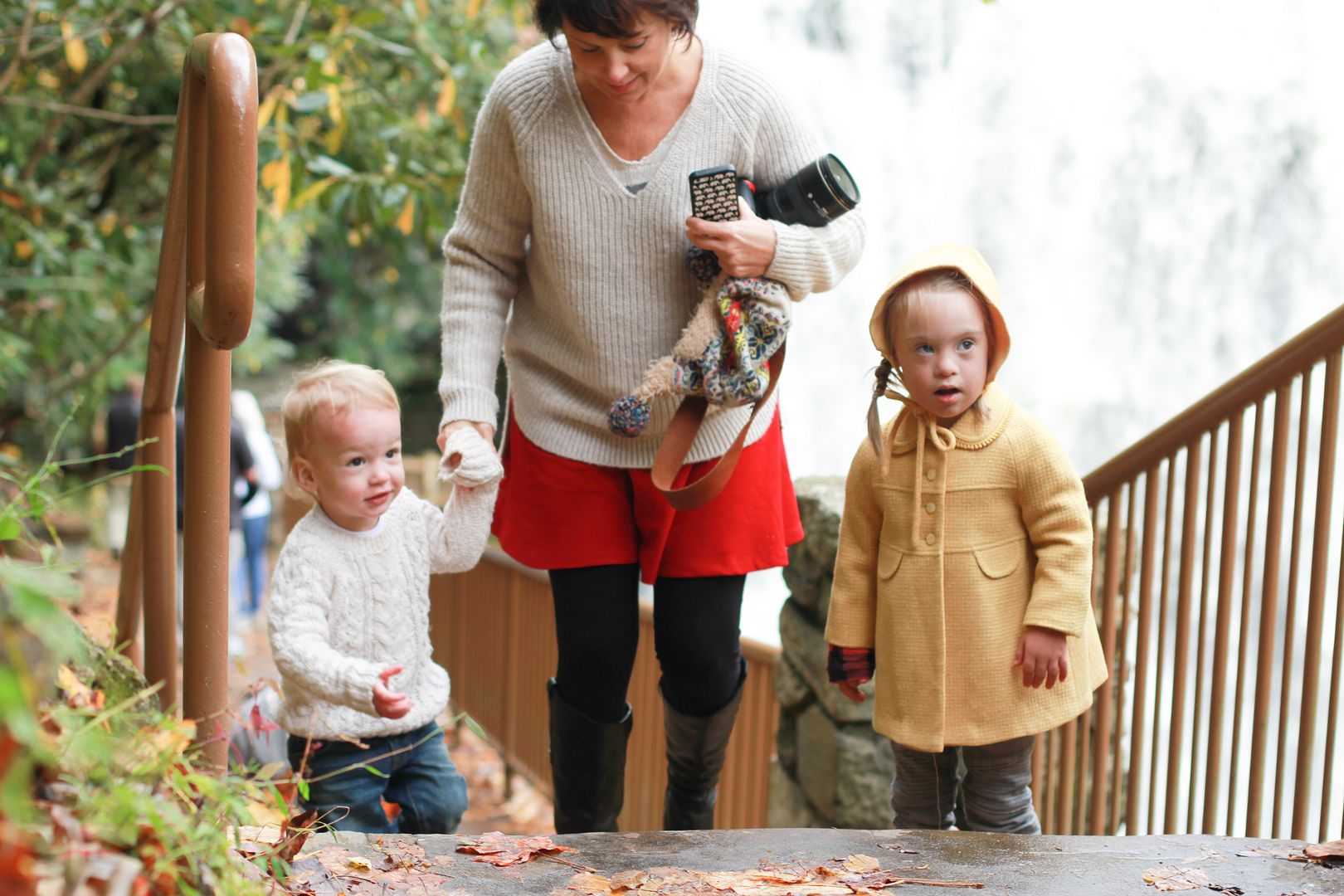 On the way back from the falls the first time, we passed a sign that said "Baptist Church--one mile this way."

"Bet that's a pretty sight," I said as we drove by. Steeple against foliage, little church in the mountain woods. It was enough to make us swing around and creep the one mile up the road to find it. There was no one around when we did, so we parked the car, opened the doors, blared Brandi Carlile and had a dance party in the parking lot. I'm sure the Baptists won't mind. I mean, we weren't in the church, and it's not like we were twerking on God's grounds. We saved our inappropriate moves for further down the mountain.



This right here? Well this makes me insanely happy.




Downtown Franklin where the sweet ladies of Rosebud Cottage served us up some nice pasta salad and sandwiches.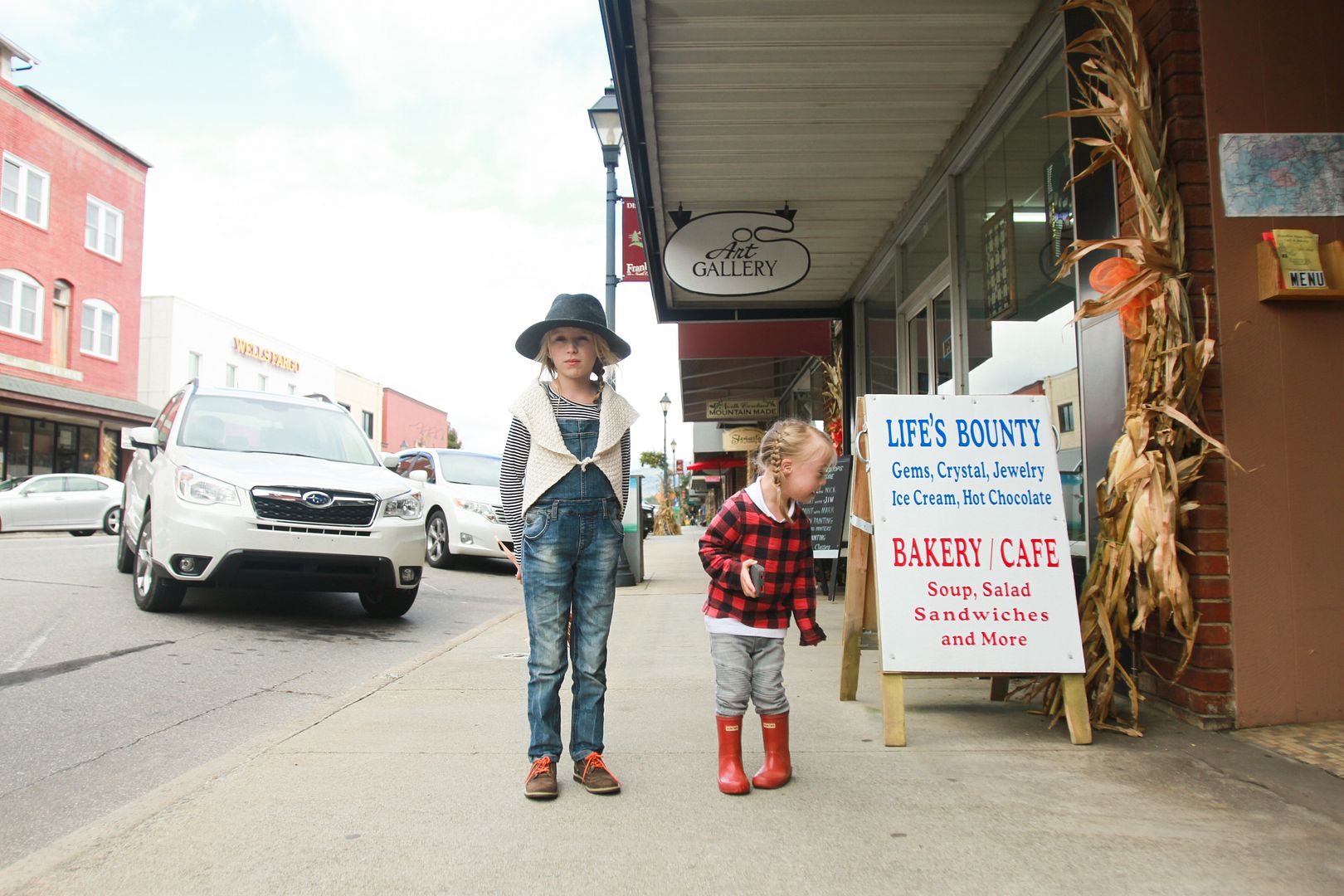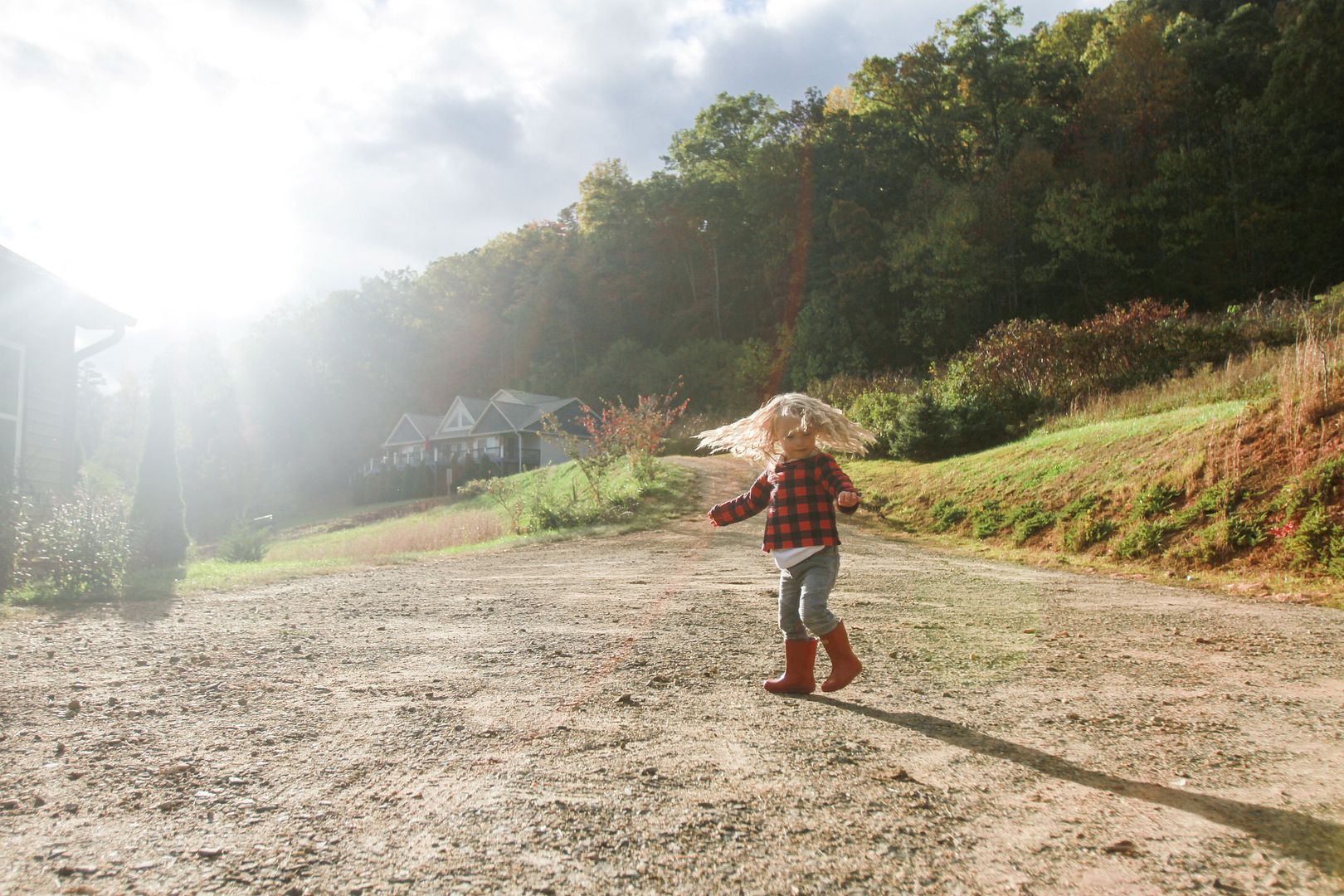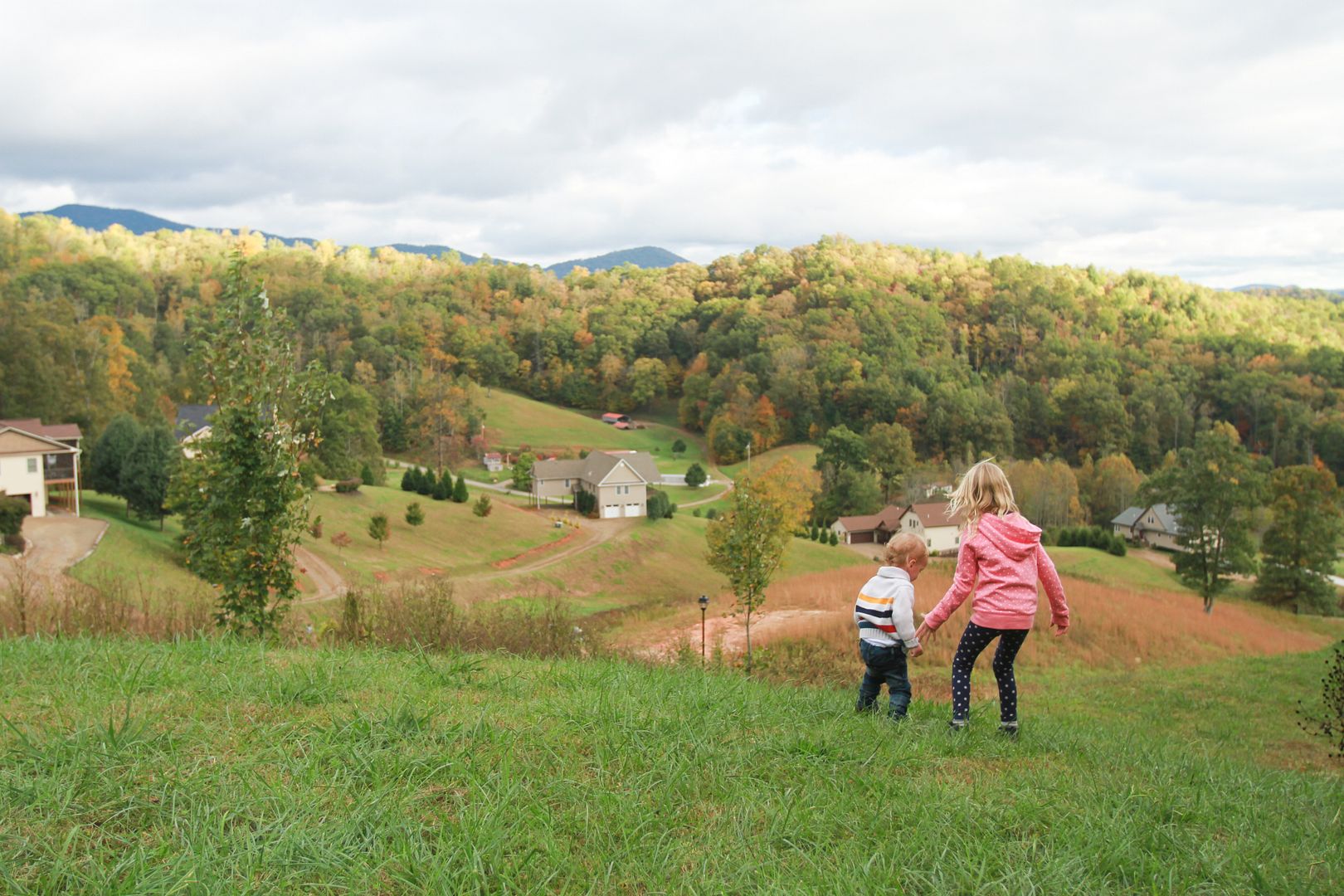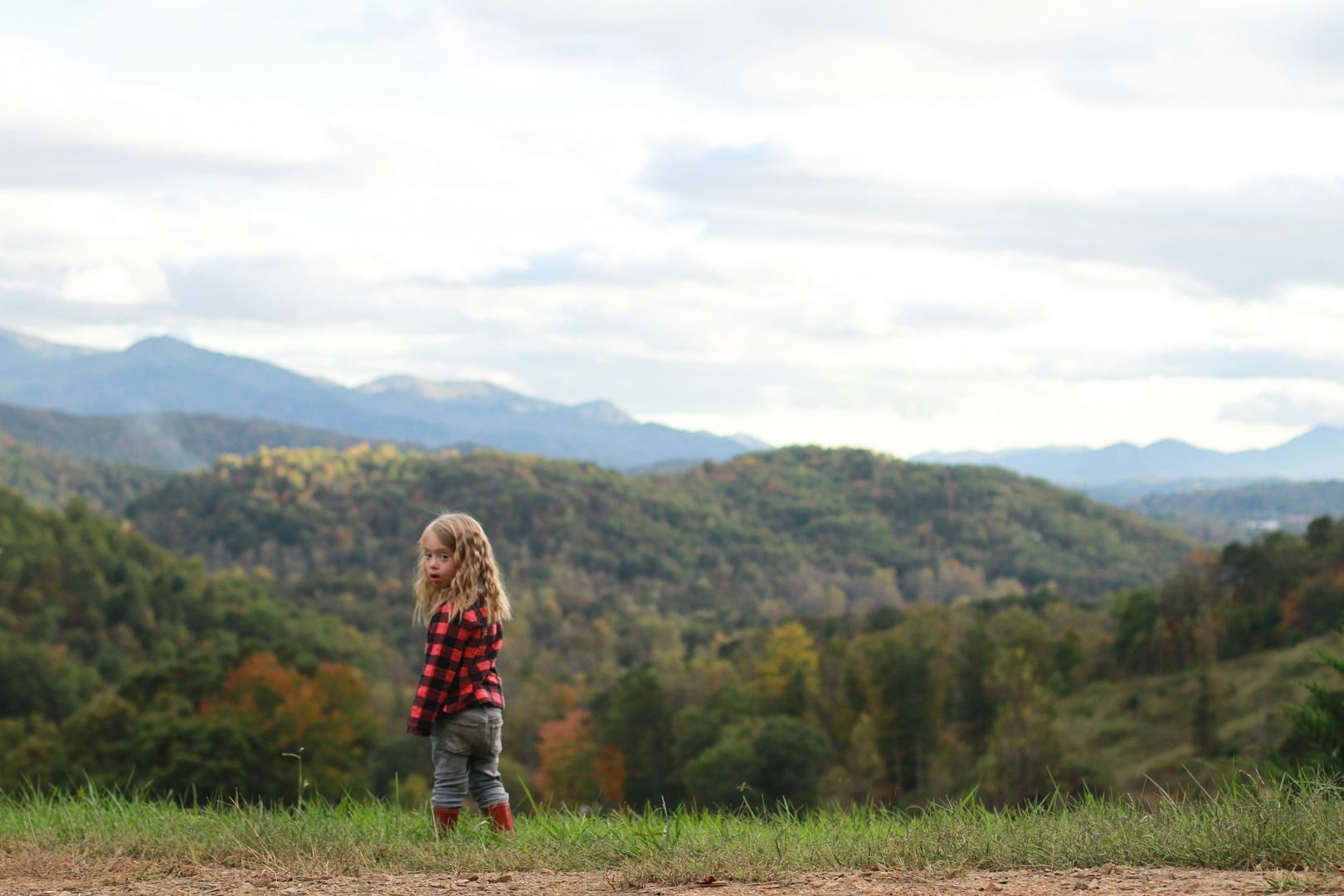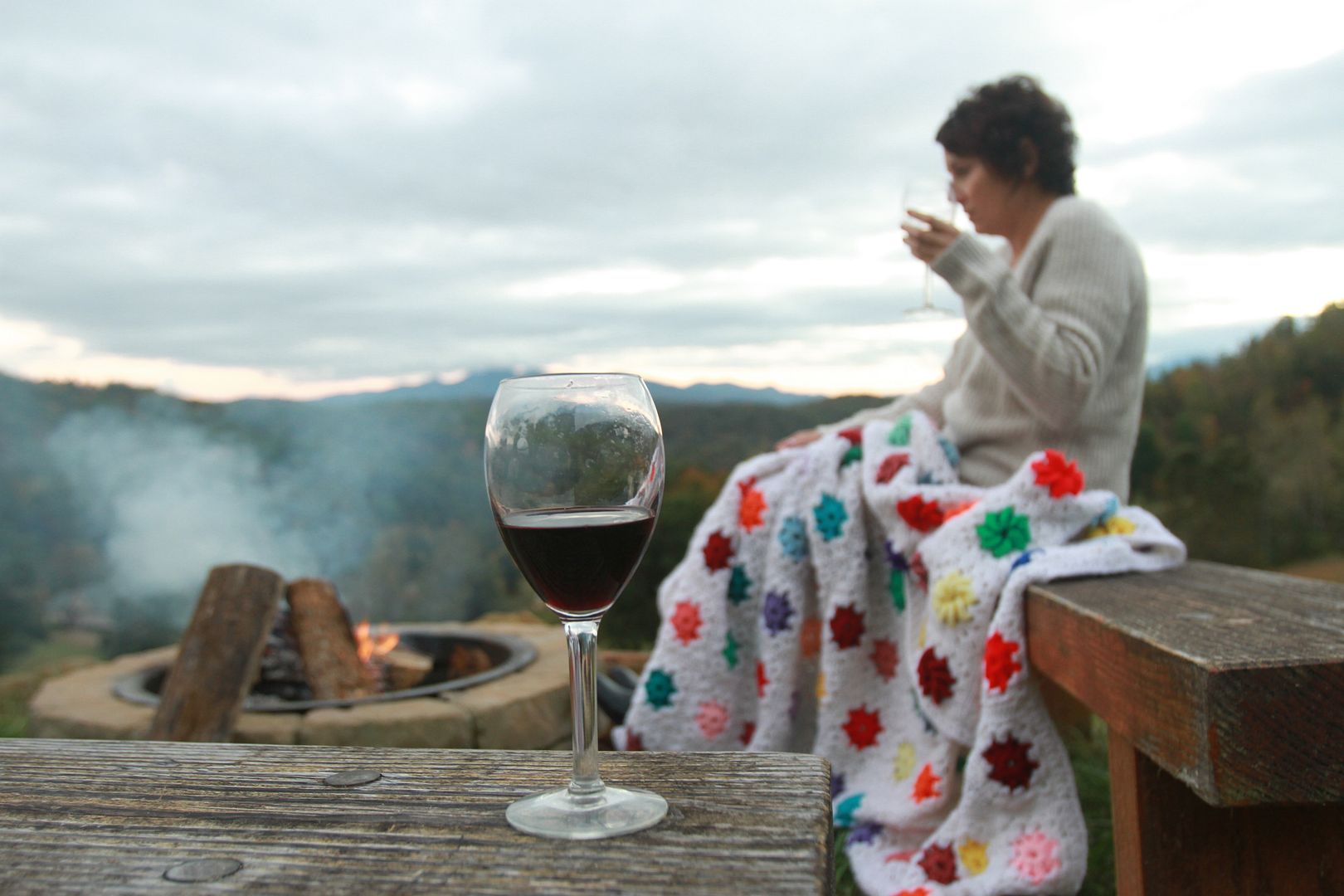 Mountain fog? Nothing like the horror movie fog. Much kinder, thank you. Although I'd like to thank Brett for watching the movie one night, a week before our trip so that when the fog set it in, I had a quick instinct to hit the deck as my mom would say. So did Dash. Look.




There was a scenic pull-off on Highlands Road, and I happened to pull over right while my grandma was waving from heaven.




Lainey was ecstatic to take the bag of gems she mined for to school today as they're learning about geodes and gems right now. If you're headed to the Highlands area, check out Jackson Hole on Highlands Road, just a short jog down from Dry Falls. You can mine for gems, sample some cherry cider and shop the most adorable collection of little gifts--Davy Crockett hats, hand carved slingshots and bows-and-arrows, cut gems and geodes, jewelry, children's books, jams and ciders and my favorite--flavored honey sticks.




Happy and fall-full here. Part 2 to come.



****************

Bring the cozy vibe of North Carolina home with this simple family fall party you can throw at home. I'm over at eHow this week with suggestions for fall treats, movies and fun for your next Friday night at home.